Catch Me if You Can? Israeli Tax Evaders Aren't Losing Much Sleep
The Tax Authority is boasting about nabbing high-profile offenders, but inefficiency and staffing shortages have stung.
Israel Tax Authority offices in Jerusalem.
Credit: Lior Mizrahi
If you were asked whether you were more likely to die from a shark attack or plane parts falling from the sky, you'd probably go for the shark, but actually the risk of being hit by plane parts is 30 times higher. So why do so many people think otherwise? Because of media coverage, not just "Jaws."
Similarly, if average Israelis were asked about their chances of being audited by the Tax Authority, most would presumably say the chances were high, but they'd be wrong.
In recent years, it has been hard to open a newspaper without seeing something about the authority. Over the past month, there has been the news of a parking-lot owner who failed to report more than 200,000 shekels ($53,000) in income. And there was that cosmetician who took 3,900 shekels under the table, and the hair-salon owner who didn't report tens of thousands of shekels — he said he was sad because his dog had died.
The media, including TheMarker, has written plenty about the Tax Authority's program of voluntary disclosure of previously undeclared income. The media have also devoted a lot of attention to celebrities investigated for tax evasion, like singer Eyal Golan.
Such coverage serves the Tax Authority for the deterrence it creates. It people think the authority will nab them for evading taxes, they'll pay every last agora.
The news coverage provides a sense that there's no escaping the authority's long arm, but the reality is far different. The deterrence of media coverage doesn't change the fact that the percentage of taxpayers audited in any country is small, and Israel is no exception.
When it comes to businesses paying value-added tax, fewer than 1% of taxpayers any given year get audited, TheMarker has found. Israel has 520,000 licensed businesses, but only about 4,000 get audited each year. The income-tax division casts its net a bit wider, but this still only amounts to 2.5% of income-tax files — 22,000 out of 900,000.
It now turns out that 40,000 taxpayers have simply failed to report their incomes even after the authority sent them a demand letter. Salaried Israelis not self-employed are not required to file returns because their tax money is automatically withheld, but reporting is required, for example, of rental income from a second home.
One person with such income, an Israeli who lives abroad, was arrested after failing to report rental income of 1.5 million shekels over the past decade, and two couples were arrested after not declaring 3 million shekels. They were nabbed after failing to answer the Tax Authority's demand letter. But tax officials realize they can't catch everyone.
Striving for 10% enforcement
Tax Authority people said as much in court in the case of that Israeli expat. They said they planned to investigate dozens of other people who have failed to respond to their demand letters. That's a tiny fraction of all those who haven't responded.
The odds of any tax scofflaw being caught thus remain small. For those who report income but improperly manipulate it, the odds are even smaller.
Tax Authority chief Moshe Asher has said good coverage for reviewing files would be 10%. Many tax experts agree, but getting there is another matter. That's four times the current rate for income-tax files and 10 times the rate for VAT.
Tax Authority officials couldn't provide figures for other countries, but a former income-tax official told TheMarker that Israel's review rates were a bit lower than in other developed countries.
Tax Authority people say the reason for the low rate is a lack of staff; if staffing levels were boosted, tax revenues would go up. It sounds reasonable, but it's not clear that the problem is a lack of personnel. It may be inefficiencies among existing staff.
There are 150 value-added-tax inspectors and 375 income-tax inspectors, the authority says, after new people were taken on over the past year. Over the coming year another 70 VAT inspectors will be hired, while by the end of the year the income-tax division will get 200 more inspectors.
One would expect the new hires to improve the authority's numbers, but that hasn't happened. Asher says some inspectors come, but others retire or quit, so staffing levels haven't changed dramatically. Improving oversight of tax files, he says, requires hundreds of new employees.
The Tax Authority acknowledges the loss of quality personnel due to a lack of promotion possibilities and low salaries compared to the business sector. A recent report by State Comptroller Joseph Shapira criticized management at the authority, which he said has preferred not to investigate rabbis, tycoons and crime families.
There is also a problem with antiquated computer systems and a lack of coordination among the divisions handling the different kinds of tax; sometimes three inspectors investigate one taxpayer.
Worth it to cheat
Eli Or, the deputy chairman of the accounting department at the College of Management Academic Studies, agrees with Asher on the need for more resources.
"When it comes to openly apparent offenses such as a failure to file a report or pay withholding tax, the Tax Authority deals with 10% of the cases on the criminal level," he says. "With offenses involving tax evasion, the authority manages to get to maybe 0.5% of the incidents."
From his research, Or says the authority needs to be reorganized, with resources allocated differently. The investigation department, for example, has 10 lawyers who spend most of their time filing criminal indictments for a failure to file reports.
But Or says there is no need to deal with those cases in criminal court. They can be dealt with administratively while still creating a deterrent; the legal staff would go after the real criminals. "In 2014, the Tax Authority said it would do this, but it's still not being felt on the ground," he says.
The low number of audits has big implications for people's incentive to report, Or says.
"It's worth it for the citizen to cheat — meaning file false reports — because the chances his report will be reviewed are negligible. Each time the Tax Authority checks three tax years. The chances that the authority will get at the citizen during those years is 7.5%, meaning that 92.5% of the time they won't, and after three years the statute of limitations applies," Or says.
"If they get to him later, he can pay the money, but as a matter of principle, there's no chance that will happen. Let's say they get to him once in 30 years. Then for 27 years he's better off taking advantage of the Tax Authority."
According to Or, the solution isn't more tax staff to go over reports, but rather deterrence and stepped-up criminal enforcement in serious cases.
"The Tax Authority is currently getting hundreds of requests from people who want to pay their taxes, but they don't get timely answers. When they finally do get an answer, there's no one to efficiently and quickly deal with collecting the tax," he says.
"I know people who have filed requests for voluntary disclosure seven or eight months ago. The authority rejected them as not qualifying for voluntary disclosure, meaning there are debtors who want to pay tax and no one is taking care of them. Asher recently promised that rejected requests for voluntary disclosure would be transferred to tax assessors so the filers could pay the tax, but for now that's not really happening."
Former income-tax chief Tali Yaron-Eldar agrees with Or on the implications of low audit rates. This gives people an incentive to manipulate, and if the authority had more inspectors better prepared for audits, more so-called tax planners — manipulators — could be identified.
"Currently the reports that the tax authorities get undergo a preliminary review, and only those that have something special, unusual or prominent get audited," she says." Due to the small number of auditors who need to do a preliminary review of thousands of reports, it's hard to spot all the tax planners."
Yaron-Eldar says a failure to report is easier for tax authorities to flag — by cross-checking with banking or credit records, for example.
"I think the Finance Ministry people understand that hiring more inspectors is important," she says. "And they see that the authority is much stronger after getting a considerable number of new staff positions. But it seems there's still a lot more to do."
Click the alert icon to follow topics:
ICYMI
Ken Burns' Brilliant 'The U.S. and the Holocaust' Has Only One Problem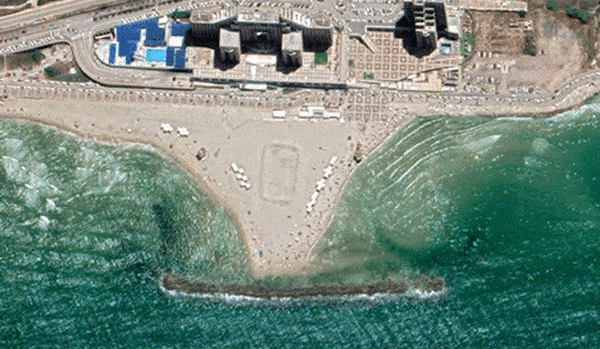 Facing Rapid Rise in Sea Levels, Israel Could Lose Large Parts of Its Coastline by 2050
Lapid to Haaretz: 'I Have Learned to Respect the Left'
The Mossad's Fateful 48 Hours Before the Yom Kippur War
As Israel Reins in Its Cyberarms Industry, an Ex-intel Officer Is Building a New Empire
How the Queen's Death Changes British Jewry's Most Distinctive Prayer