Boycott or Business? No Matter, Partner No Longer Needs Orange
The brand name was once an asset for the mobile company, making it the chic global choice, but in today's cost conscious market its just a costly burden.
The offices of Israeli firm Partner Communications, which has brand licensing deal with Orange, on Thursday, June 4, 2015.
Credit: Tomer Appelbaum
Even before the price of cellular telephone service was driven dramatically down by competition, Partner Communications, which acquired the right to use France Telecom's global Orange brand 17 years ago, was the most solid of the three long-standing providers. Unlike Cellcom Israel, which positioned itself as Israeli through-and-through, Partner cultivated an international image, as if it were a little elevated from the local scene. It used the Orange brand to appeal to an audience that saw itself as part of the wider world, people who traveled abroad a lot.
"Israeliness" wasn't Partner's strong suit, which meant that it was kind of a fish out of water last Wednesday when it was thrust against its will into the national battle against the boycott of Israel. It all happened due to an appearance by Stephane Richard, the CEO of Orange SA, formerly France Telecom, who was quoted as saying that he would pull his brand out of Israel "tomorrow" if it wouldn't result in legal liabilities. He later apologized and expressed his commitment to remain in Israel, while his company explained that his remarks referred to business considerations, not political ones.
Partner is seen as having handled controversy skillfully, not getting caught up in the emotions that the case has engendered and keeping its cool. For its own employees, Partner organized a patriotic event, while vis a vis the broad public, its response was moderate with a single goal in mind, which was to weather the crisis and perhaps even use it to its advantage.
It's no secret that the Orange brand has not been a great benefit to Partner since the stiff competition in the local industry began in 2012. Over the years, Partner has invested hundreds of millions of shekels in the Orange brand, but when the competition came down to price, the brand lost most of its value. At this point, the role of cellular firms is to connect our smartphones to the Internet, and little more. When bills are easy to understand – basically one line – brands have little importance. When a customer can switch companies at little cost or bother, customer service is also of minor importance.
Orange is still the strongest brand in the local market, but its capacity to grow its average customer's bill compared to what Pelephone, Cellcom, Hot Mobile or Golan Telecom can do is very small. Partner's discount brand, 012 Smile, is more in keeping with the spirit of the market today.
Partner knows this, so it didn't get overly excited when Orange's CEO made his Cairo remarks. From Partner's standpoint, it's the price of an exit from the market that counts. "If it so bothers Orange global that their brand is operating in Israel, then they should have the honor to conduct negotiations with us until we find an agreed-upon solution," said Partner CEO Haim Romano. "If they want to get out of the contract with us, it would be helpful to offer something in return. It will cost them a lot of money."
No loss of customers
The political commotion around Partner can be expected to subside within a few days, without a major or unanticipated outcome and without a massive loss of customers. The reaction that Partner issued on Saturday to Richard's apology left no doubt. The company will now try to extract many millions from Orange in exchange for terminating the newest contract governing the use of the Orange brand that was signed just a few weeks ago. Such a one-time infusion of cash would be welcomed by shareholders, who have been pained by the 70% drop in Partner's share price since the beginning of 2014.
Unlike Partner, Orange was not dragged into this controversy against its will. As can be discerned from Richard's remarks in Egypt and his company's statement a few hours later, he went to Egypt to shore up one of the company's largest holdings outside of France, MobiNil. Orange owns about 98% of the Egyptian firm, which serves 33 million customers.
Africa and the Middle East are the keys to Orange's growth, the French company said at the time of the acquisition. In addition to Egypt, it has companies in Tunisia, Morocco, Senegal and Mali and is considering how to maximize the value of these holdings. Its plan calls for expanding operations in Morocco and Tunisia and to bundle all of the business activity in Africa into a single holding company that will be the growth engine of Orange. Shares of the new company may be issued on the Egyptian stock exchange.
Richard's visit to Egypt was the beginning of a campaign that is expected to peak in 2016. From the company's standpoint, the link with Israel, even if a rather weak one, is a burden that could make its plan more difficult to carry out. Richard said his desire to disengage from Israel was not political and even tried to backtrack on his comments at the news conference in Egypt. But it can certainly be said that it involves a business move that is influenced by the political sentiments in the countries in which Orange is seeking to expand.
And even if the company wants to pull its brand here, at the same time, it had considerable entrepreneurial and high-tech activity in Israel. In 2008, it bought Orca, which has offices in Ra'anana, where it develops software for multi-channel television companies. In 2014, Orange established a start-up accelerator in Israel, Orange Fab, and Richard himself appears as one of the program's mentors. Orange executives are in Israel on a regular basis looking for startups and technology that they may want to acquire, and have permanent representatives here to accomplish the task.
What about Ikea?
The controversy around the Orange brand here is of marginal business importance for the Israeli economy, but what would happen if one day Ikea, the multinational furniture and housewares retailer, were to decide to leave? As things appear now, the public pressure on such consumer-oriented global companies with a presence like Ikea's can be expected to grow. Like Orange, Ikea also has operations in Arab countries including Jordan, Kuwait, Saudi Arabia, the United Arab Emirates and soon in Morocco. Ikea's three stores in Israel are considered very profitable for the Swedish-based company, but the value that they produce pales in comparison to what stores in the Arab world generate.
Unlike the Arab boycott of Israel from the 1950s to 1980s, which was government sponsored, the pressure now being directed at global firms with operations in Israel comes from the grass-roots, through social networks, for example, and is not directly related to Arab governments' policies. This newer activity, centered on the Boycott, Divestment and Sanctions, or BDS, movement is much more dangerous because it is difficult to control. No angry letter from Prime Minister Benjamin Netanyahu to a European leader will stop the Facebook posts and the tweets of activists in their efforts to recruit support for a commercial boycott of Israel.
The global nature of the Facebook protest has enabled activists in Arab countries to get people out onto the streets on the other side of the world. What will happen when anti-Israeli demonstrators protest with signs on the street beneath the offices of fashion retailer Zara in Madrid or H&M in Stockholm? Will the executives at these companies be prepared to assume the burden of continuing operations in Israel?
For the most part, retailers in Israel are Israeli, but the operations of multinationals are a major influence on the industry here. It's enough to see how the furniture business in the country has changed, for example, since Ikea's arrival to understand the potential damage that could be caused if the global retailers cut back their operations here.
Startup Nation next?
At first glance, one would think Israeli high tech would also be vulnerable to anti-Israeli protests since the sector is dependent on a global market. Hundreds of global technology companies have research and development centers in Israel and could come in for criticism over that. But high tech is not retailing. Most of the technology companies operating in Israel are American, and the chances that they would give in to anti-Israeli pressure are smaller.
Moreover, tech companies have strategies linking them to Israel. Intel, for example, has an advanced production plant here, and it intends to upgrade it in the coming years at a cost of $6 billion. Apple discovered Israel three years ago and already employs nearly 1,000 engineers here.
Israel's value in the opinion of these companies is not derived from the size of the local market or their volume of sales to Israeli customers, but rather the know-how that Israeli engineers have. This capability has become part of the comparative advantage of these tech giants. Google, Microsoft, HP and many others cannot forgo their development activities in Israel, as Ikea theoretically could with its three stores here.
Click the alert icon to follow topics:
ICYMI
Ken Burns' Brilliant 'The U.S. and the Holocaust' Has Only One Problem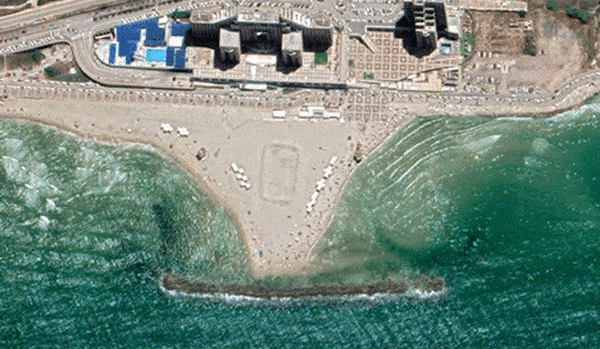 Facing Rapid Rise in Sea Levels, Israel Could Lose Large Parts of Its Coastline by 2050
Lapid to Haaretz: 'I Have Learned to Respect the Left'
The Mossad's Fateful 48 Hours Before the Yom Kippur War
As Israel Reins in Its Cyberarms Industry, an Ex-intel Officer Is Building a New Empire
How the Queen's Death Changes British Jewry's Most Distinctive Prayer