A Venture Capital Fund's Rough Ride in Boosting Israeli Arab Industry
The fund's main failure has been its plan to invest in traditional industry using the private-equity model. And oh those management fees.
Chemi Peres (right,) co-founder of Pitango Venture Capital.
Credit: Motti Kimchi
The year 2010 smiled on the Israeli Arab business community. While the world was licking its wounds from the 2008 crash and Israeli venture capital funds were starving for funding, a unique VC fund sponsored by the state, Al Bawader, was ceremoniously launched.
Behind Al Bawader, which means "the sprouts" in Arabic, stood some big names: Avishay Braverman, then-minister of minority affairs; Aiman Saif, the general manager of the Authority for the Economic Development of the Arab, Druze and Circassian Sectors (an arm of the Prime Minister's Office); and Chemi Peres, son of then-President Shimon Peres and a managing partner in the VC fund Pitango.
A month after the fund's launch, Chemi Peres told TheMarker: "Israel's next breakthrough in economic growth will come from integrating internal forces — integrating the Arab potential."
Al Bawader's mission was to expand Arab industry — both traditional and new — to create jobs and narrow economic gaps between Arabs and other Israelis. The government pledged 80 million shekels ($20.6 million) for the fund, which was to be managed by a private VC entity that would raise at least as much.
Like any other VC fund, Al Bawader would, during its five years, choose companies with potential and invest in them. It would then invest in them for another five years and make money by selling its stakes.
Its model was hardly unique, but the fund was the first to concentrate wholly on the Arab community. Twelve groups looked at the government tender. But only Pitango, Israel's biggest venture capital fund with $1.6 billion under management, met the conditions for raising money — it actually took in more than required.
Chemi Peres, like his father, has shown a special interest in promoting minorities. There was a sense that Israeli business was finally connecting with socioeconomic causes that could boost the economy, and that Al Bawader would repeat the success of the government-driven Yozma fund of the '90s, considered to have spawned the Israeli venture capital scene.
Al Bawader hit the road with 177 million shekels in pledges. Its managing directors were Jimmy Levy, a former Comverse executive and founder of Galil Software, and Habib Hazzan, a former adviser to McKinsey and IBM.
The fund's leaders said they planned to invest in 20 to 30 companies. About half the money would go to traditional industrial companies and the rest to high-tech startups.
But when the first investment period ended two months ago, it turned out the great promise had been in vain. Al Bawader had invested in just eight companies, none of them industrial. It had invested just 50 million shekels, less than a third of what it had raised.
During the first year, the fund managers met with about 300 entrepreneurs but made no investments. In 2011 they made two investments, then five in 2012 and one in 2015.
Al Bawader received the government's permission to extend its investment period to the end of the year, but even if it chooses a few more companies, as Peres says he expects, its number of investments will remain smaller than originally planned.
The fact that the managers didn't meet their goals and invested so little didn't stop them from charging the usual 2.5% management fee for each of the five years. That works out to 22.5 million shekels, or roughly half the amount invested. The taxpayer paid about 45% of the management fees, or about 10 million shekels.
The view from Nazareth
Who received the management fees? Pitango, which owns 50% of the management company, got half. Levy, who owns 37.5% of the management company, is believed to have received 8 million shekels over the five years.
After the five-year mark, the management fee drops to 2% of invested capital (minus investments that were written off), or about a million shekels a year.
Peres argues that the management fee should be examined after 10 years, not five. He adds that the fund is breaking new ground, so it should be studied differently. But when asked why the number of investments is so small, he reminds us that it's a business after all, Arab community or not. And he notes that the management fees adhere to the norm.
The government certainly doesn't seem to feel the public should be privy to financial information on the fund. Weeks of trying to obtain responses from a slew of ministries, including the Finance Ministry and Prime Minister's Office, went nowhere, with one passing the potato to another. In the end, one finally sent us to the fund itself.
Nazareth and its environs are peopled by entrepreneurs peeved that they haven't reaped any investments. They say the fund has disappointed them, but the state, the main investor in the project, is actually satisfied.
"We were able to create a new ecosystem that hadn't existed before in the Arab community," said Saif. "Venture capital hadn't existed in the Arab community before. The fund's figures seem small, but the effect is immense because the world has discovered the potential in Arab society."
But one fund can't solve all the problems in Arab society, Saif adds.
Sure enough, the numbers don't lie. There just aren't that many suitable companies in the Arab community. Arab entrepreneurs argue that the fund's model is inappropriate.
"Pitango's model may be well and good, but you can't just take it and use it in our community," says one. "That just shows a lack of understanding of the market."
Money? No thanks
The fund's main failure has been its plan to invest in traditional industry using the private-equity model. It meant to but didn't place a single shekel. There were negotiations, even advanced ones with four companies, but nothing came of it.
Hazzan — who left Al Bawader in 2013 — says his people looked at companies with revenues of more than 100 million shekels a year. They learned that while generally companies adore investors so they can expand or float stock, in these cases the companies were owned by families. They didn't need the fund's infusions and didn't want to add new shareholders.
Al Bawader simply copy-pasted the rules without adapting them to the needs of the Arab community, says Tariq Bashir, a lawyer-accountant who advised some companies negotiating with the fund.
"Beyond the high percentage [of equity] that the fund demanded, it also demanded, for instance, an aggressive presence on the board and a kind of takeover of the company's management," he says. Whether the fund was motivated by business as usual or concerns about unusual risks in the Arab community, it failed to charm the companies' owners.
Also, a lot of potential investment processes ran aground because of disagreements over the enterprise value, Bashir says.
That left Al Bawader to invest in technology startups. It chose eight, two of which have since collapsed. If anything, Al Bawader reflects the problem of being a government-owned fund without flexibility: It was created for a specific purpose but discovered that it didn't have the right tools.
There is a startup scene in the Arab community, notably in Nazareth. But the companies are generally very young — "an idea in a briefcase" — needing seed money and advice.
From the get-go, Pitango aimed to place $1 million per company, which sounds nice, but most firms in the Arab community are too immature for that kind of cash. They only need seed money, about $150,000.
Al Bawader wasn't offering that, says one source. "They should have opened an accelerator or incubator," he says. But instead of adapting swiftly and creating an offering for very young companies, the fund slogged along based on its mandate.
Peres says the fund invested so little because for every dollar it invested it set aside one or two dollars for further investments. Those further investments are particularly critical in the Arab community, Peres says, given the absence of alternative sources — no other funds operate there. He estimates that the fund will invest between 50 million and 100 million shekels in successive financing rounds, if not more.
In any case, by the end of the 10 years, Al Bawader will have used up its funds – 177 million shekels — he says.
"There are no growth funds in the Arab community, no late-stage funds," Peres says. "We're pioneers. It's a start, just like when we set up Pitango in 1992. All our investments were early stage. You have to keep money on the side for later on."
Al Bawader has already joined later-stage investment rounds in its companies. But a venture capital expert says its investments aren't based on the usual norms in the VC world.
To achieve decent returns, he says, a $50 million fund that invests in young startups has to choose at least 20 to 25 companies and assume that a third will collapse, a third will be floated and a third will produce handsome returns. Al Bawader has put a third of its money in just eight companies, which does not portend well for returns.
"There's nothing easier than throwing away money. We could have invested in 30 companies," Peres shrugs. "We'd have written off 90% of the investment . The companies we chose will be stars."
Among the Arab entrepreneurs, there are complaints that Al Bawader's inspection procedures took too long, and that the fund took advantage of its monopolistic profile. The fund's demand for high ownership stakes — 35% to 65% — also deterred plenty of businesspeople.
Meanwhile, Arab investors in the fund are steaming about the sums going to management fees, not investments.
So is Al Bawader a flop? It depends who you ask. Hazzan says all it needs is one $30 million exit to produce a success, which could happen in the next five years. "The investments themselves are excellent," he says. The most promising startup in the portfolio is Datumate, which raised $5 million last year in a funding round led by the U.S. fund Battery Ventures.
Peres insists that the fund should be measured by the final result. And after all, Al Bawader is making strides for Israeli Arab high-tech, he says — these companies are connecting with the Startup Nation. Venture capital takes time and patience; some companies will take 10 to 15 years to mature.
Click the alert icon to follow topics:
ICYMI
Ken Burns' Brilliant 'The U.S. and the Holocaust' Has Only One Problem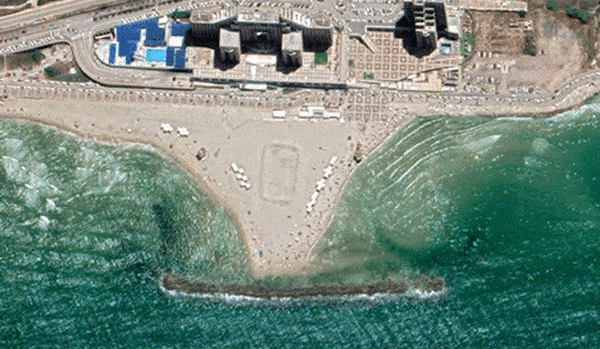 Facing Rapid Rise in Sea Levels, Israel Could Lose Large Parts of Its Coastline by 2050
As Israel Reins in Its Cyberarms Industry, an Ex-intel Officer Is Building a New Empire
How the Queen's Death Changes British Jewry's Most Distinctive Prayer
Chile Community Leaders 'Horrified' by Treatment of Israeli Envoy
Over 120 Countries, but Never Israel: Queen Elizabeth II's Unofficial Boycott