Israel's Army Is Starting to Act Like a Startup Company
Tech units are using the software tools favored by high-tech companies, they're sponsoring hackathons for recruits and even developing an app store for soldiers.
Soldiers in the IDF's Computer Services Directorate.
Credit: IDF Spokesman's Office
Agile software development, hackathons, Web apps, user interfaces, open source, "gameification" and, of course, cyber security. Such terms are the stuff of recruiting pitches used by high-tech startups trying to lure promising employees. But at a seminar for recruits organized last week by the Israel Defense Forces' Lotem unit, which specializes in information services and communications technology, it was army officers employing the buzzwords.
"We'll never be able to compete with salaries in the private sector," admits one of the unit's members. "Recruits are looking for interesting challenges – to know that they're making a real difference."
Every year, 10,000 soldiers are trained at the IDF's IT school, including hundreds of new recruits just out of high school while thousands more are undergoing more advanced training. That makes the army Israel's MIT, Stanford and Caltech all wound into one – a training ground for the future engineers and entrepreneurs of Startup Nation. But the army itself in many way acted alike a big, old-line company -- big and bureaucratic.
These days, however, IDF 2.0 is in many ways starting to think and act like a startup, and using the same tools and employing innovative and creative training methods. It's even developing its own apps store.
Lotem, a Hebrew acronym for Unit for Telecommunications and Information Technology and a part of the army's Computer Services Directorate, is responsible for projects like preparing infrastructure and computer systems as many of the army's largest bases are moved to the Negev. It's also responsible for the IDF adapting to the age of cloud computing.
But a critical element for Lotem's defense-related projects is competition for manpower – both with high-tech companies in the private sector that can offer lots of perks and high salaries to prospective employees – and with the most prestigious IDF units like the 8200 Intelligence Corps. Every year, 1,500 prospective recruits begin the unit's admissions process, with roughly a third accepted.
For all their vaunted prowess, until recently the army's technology units worked on proprietary software like Microsoft's .NET framework not widely used by startups. But now, the technology units give new recruits training in the kind of open-source software used by startups and the many multinational tech firms operating in Israel. As an alternative to Oracle software, fort example, its developers now use PostgreSQL, MongoDB and Neo4.J. This year, training in principle course for future army software developer was altered to include programming languages like Python, as well as others for Internet and mobile development like Java, HTML, and Android programming. With that kind of background, newly released soldiers are more in demand than by startups and private companies.
"Systems are being developed differently than in the past," explains Lt. Col. Rami Shaked, commander of the IDF's Information Technology school. "We're investing a great deal of energy in fostering a creative, cutting-edge atmosphere. Training courses are part of that as well. We're experiencing a kind of revolution."
Teaching methods have also changed, with curricula altered to include the trainees' own private projects. Soldiers now are given assignments like developing a games to facilitate self-teaching languages. Understanding that the world of technology is in a constant state of flux and that soldiers might need to learn new languages, the army's goal is for recruits to accumulate experience in development, not necessarily to teach them a specific new technology.
Training has also begun to incorporate web-based courses, inspired by projects like Coursera, an Internet platform through which leading university faculty from around the world teach classes for free. For the first time, soldiers and officers will get credit for their studies, which translate into salary benefits.
Smaller, lighter programming
The technology revolution at the IDF goes beyond training. Since Brig. Gen. Danny Bren assumed command of Lotem two years ago, the unit has undergone big changes. Soldiers no longer work on developing large, complex systems but rather on creating smaller, lighter programs with frequent updates. A critical factor in the civilian business world, "time to market" – or how long it takes to deliver a finished product to users – has become an important element in the Lotem's work that sources in the unit say has reduced development time by between 30% and 40%.
In 2004, a year after the creation of the IDF's Computer Services Directorate/C4i branch in place of the old Signal Corps, a project called "IDF Net" was launched. Its goal was to deepen and speed connections between soldiers and officers in the field and those in the soldiers in the tanks, the intelligence officers and the top brass to provide them with relevant information in real time.
As a result, a senior officer from Lotem recalled last week, during Operation Protective Edge last summer, as well as in army exercises in recent years, there has been improved accuracy in firing on targets. "In comparison to other armies, we're in excellent shape," says the officer, adding that, "Protective Edge was the first instance of network-warfare in the world."
The improved networking capabilities provided soldiers in the field with pertinent information in real time, for example, where intelligence had identified Hamas' underground tunnels coming out of the Gaza Strip.
Lotem's current instructional program, called Network IDF, is aimed at further improving and extending the army's operational activities via the Internet and the latest computer technology. The training involves focusing on a transition to the joint use of a private, cloud-based application by all IDF units. Soldiers will be able to choose cloud-stored, Web-based applications from their desktop computers or mobile devices, just like civilians do on their Android or iPhone. In fact, Network IDF will have its own army app store, featuring newly developed systems stored on the IDF's own cloud.
Open source savings
Network IDF has seven layers, including ERP programming, which entails switching most of the army's combat-support systems to a new framework that will be more focused and technologically advanced. In addition, a combat-support cloud has been launched that will concentrate all of the online services that soldiers and commanders know from civilian life in one place, including email, chat, video and conference calls. Other components of the program include transition to a single network for all online IDF communications, as well as improved cyber-security defenses (as opposed to development of cyber-attack tactics, carried out by the Intelligence Corps).
IDF sources stressed last week that the transition in Lotem to what is called an open-development culture, based on an open-source code, will allow the unit to better cope with defense budget cuts. "Open source, similar to the processes in civilian high-tech, is aimed at making the app-development process more efficient and cheaper. Tens of millions of shekels can be saved over the course of a few years," says one official.
One of the interesting roles played by Lotem, presented during the seminar, underscores the importance of state-of-the-art big-data technology. The IDF accumulates mountains of data pertaining to massive numbers of soldiers in various units. Using these data, :Lotem has developed a tool to predict what kind of recruits are more likely not to complete their army service, which is particularly useful for officers working with raw recruits.
It was discovered, for example, that soldiers who suffer from scoliosis tend to drop out of Artillery Corps or Armored Corps units,. Although their condition does not actually lower their medical profile, they struggle to carry heavy tank and artillery shells. But by the same token, these soldiers are no less likely to serve with a problem in combat roles in infantry brigades or the Engineering Corps.
Springboard to high-tech
Not just technology, but diversity is another big change the army in undergoing. In 2012, TheMarker revealed that the number of soldiers from Tel Aviv and central Israel who are serving in such units was significantly higher, proportionally speaking, than those from other locales. This isn't just a question of who gets to serve where in the army: With Lotem and other tech units providing intensive training and extensive experience to soldiers, it veterans go on to become programmers, cyber-security professionals or computer infrastructure personnel.
But in the last three years, Lotem has tried to reach out to other populations, including Ethiopian Israelis, recruits from the periphery and the ultra-Orthodox. Women are another resources the army is only starting to tap. Nowadays, half of the new recruits, says the officer in Lotem, are women, who are generally underrepresented in the high-tech industry in development-related positions where they make up roughly a fifth of all workers.
On the other hand, the sensitive issue of classified knowledge accumulated by soldiers during their army service being passed on to the high-tech industry has not been solved. One officer in Lotem notes that as long as security secrets aren't getting out, there's no real problem with the technology knowledge accumulated by soldiers who finish their service and go on to work in the industry.
In order to create more diversity, Lotem is being offered as an option for high-school graduates whose focus was on subjects other than engineering, science or computer technology. Lotem also conducts "hackathons," or marathon programming sessions. Such an event recently drew 140 soldiers over a two-day period, where the focus was on development of applications that actually had no immediate use for the army. Such programs encourage creativity and introduce civilian practices into what is otherwise a limited, closed-off army mentality.
Click the alert icon to follow topics:
ICYMI
Ken Burns' Brilliant 'The U.S. and the Holocaust' Has Only One Problem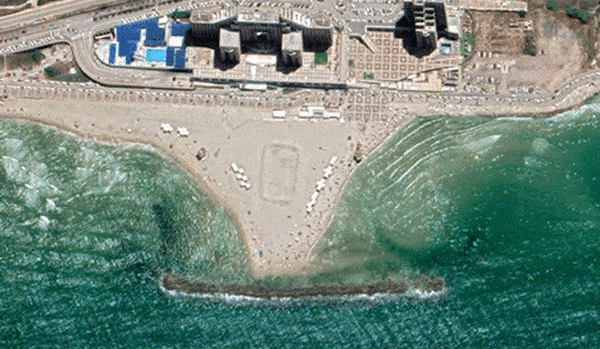 Facing Rapid Rise in Sea Levels, Israel Could Lose Large Parts of Its Coastline by 2050
Lapid to Haaretz: 'I Have Learned to Respect the Left'
The Mossad's Fateful 48 Hours Before the Yom Kippur War
As Israel Reins in Its Cyberarms Industry, an Ex-intel Officer Is Building a New Empire
How the Queen's Death Changes British Jewry's Most Distinctive Prayer