Netanyahu's Yawning Leadership Deficit
The prime minister has sold out Israel's long-term economic interests in order to cosy up to the Haredim. If we aspire to be another Sweden, we need better leaders than this.
Prime Minister Benjamin Netanyahu with United Torah Judaism MK Yaakov Litzman at the Knesset, March 18, 2015.
Credit: Emil Salman
Strangely enough, many people in Israel complain about how our standard of living is lower than that in Scandinavia. It's a baseless comparison. The Scandinavian countries are not exposed to security threats that require the diversion of resources from economic growth to defense. The birth rates in Scandinavia are very low, making it easy for those countries to invest huge sums in education and in encouraging their citizens to have children. Those countries also have rather homogeneous populations and lack the difficult relations with large minorities such as the population of ultra-Orthodox Jews and Arabs in Israel. These are wealthy European countries that are currently reaping the benefits of investment over centuries in rich and high-quality infrastructure.
In these countries, the rates of participation in the labor force and productivity are immeasurably higher than those in Israel. And finally – and undoubtedly this is the most important factor – in Scandinavia there are governments that are well-run and ensure that local economic production is invested in the country's sustainable development. In the process, they ensure that their current advantage will also remain intact in the future.
Four of the six statistical advantages the Scandinavian countries have over Israel are constants, and there is no way to bridge that gap. But two of them – the ones involving employment and productivity, and management of the country – are not fixed factors in the least. Instead, they are a matter of national choice, of strategic management, of the responsibility of governments over time to solely promote the national and strategic interest.
These last two advantages are, first and foremost, a choice made by the prime minister, who needs to form a government and steer its policies in accordance with the strategic needs of the country, whether in Sweden or Israel. It's just that it's not happening in Israel.
Even before Prime Minister Benjamin Netanyahu forms a new government following the March election, he has already sealed its fate. It's not preordained, but rather something that Netanyahu has decided upon. He has preferred to surrender to short-term political interests and to his own personal interests – forming a government at any price – rather than sticking with Israel's long-term political and strategic interests and the formation of a government serving the national interest.
Shameful surrender
There is no other way to characterize Netanyahu's shameful surrender in the current coalition negotiations. He was the undisputed victor in the Knesset election. A sweeping and convincing victory – his own and not that of his Likud party – has transformed him into a politician of rare power. He could have translated that into any coalition that he pleased: either a right-wing coalition or a national unity government. He clearly could have formed a coalition in which he himself could dictate the policies. It all depended upon his determination not to forgo major strategic interests.
Instead, Netanyahu has surrendered without a fight. He is allowing his prospective coalition partners to dictate the formation of an impossible government following destructive policies. It's exactly the kind of government that will not lead Israel along the Scandinavian approach. Why were the last two years of the previous Israeli government wasted?
There is no need to explain to Netanyahu about Israel's strategic interests. Beyond its defense needs, the country's socioeconomic needs are very clear. They involve putting the country's relations with its Arab citizens in order, doing the same with regard to the ultra-Orthodox population, and enhancing competition and low productivity (a problem that also entails lack of competition, government inefficiency, antiquated labor relations in addition to the problems of Israeli Arabs and the Haredim).
That's it. Those are the three overarching priorities that any Israeli government needs to focus on. Netanyahu understands this very well, but there is a chasm separating understanding and actual execution of policy.
Wasted years
The coalition agreements that have been hashed out at this point include provisions in stark contrast with those three primary goals. For example, Netanyahu consented to give the ultra-Orthodox United Torah Judaism party about 3.5 billion shekels ($900 million) in supplemental government child support allocations and in support of married yeshiva students and the yeshivas themselves.
In addition, all of the laws enacted by the outgoing government – designed to accelerate the integration of the ultra-Orthodox into the workplace – are to be so casually dismissed. Why did we waste the past two years during which the outgoing government was in power, a government also headed by Netanyahu, if everything it did is being repealed?
How will we ever become Scandinavia if we change our strategy every two years and eliminate everything that was accomplished previously – and that's with the same prime minister! It should be noted that the ultra-Orthodox currently comprise about 11% of the Israeli population. The Central Bureau of Statistics projects that by 2060, that will have increased to 25%. It should also be noted that the rate of workforce participation of ultra-Orthodox men is about half of that of non-Haredi male Jews. Israel will never become Scandinavia if it has to carry such a burden of a population that fails to work. And those who do work are generally in very low-productivity jobs due to the poor education provided the ultra-Orthodox.
Integrating this population into the workforce, which also of course requires their integration into the educational sector, is not a whim or something motivated by hatred of them. It's of primary strategic importance, and any government that fails to promote this interest is failing to fulfill its duty. Netanyahu is making precisely such an error.
With eyes wide open, he is selling out the country's future at the altar of forming a new government – his fourth – at any price. The financial price, by the way, is 3.5 billion shekels; wasted funds that don't serve any strategic interest. And on top of that is the 1.5 billion shekels that the ultra-Orthodox Shas party is demanding to fund a value-added tax exemption on basic staples, which is also money going to waste. Netanyahu's insistence on not leading is therefore resulting in the next government burning up 5 billion shekels a year, even though it knows that it is money being spent without providing a corresponding benefit.
Even worse, these outlays have to be funded from somewhere, and there are three options for that. The first is raising taxes, so the working Israeli can finance the continued workforce absence of the ultra-Orthodox population and its continuing failure to add to the country's GDP. There is no need to explain the waste this involves.
The second potential source is cutbacks in other government spending, which inherently would inflict damage to essential services and, thereby, endanger the country's continued economic growth.
The third possible source is widening the budget deficit. This is the easiest to carry out but also the worst of the options, because in practice it implies saying "Eat, drink and be merry, for tomorrow we die." More precisely, it is our children who will die, because they will pay the price of the spending spree on the Haredim that is now overwhelming the country.
The magnitude of the budget obligations the future Netanyahu government is taking upon itself is unrealistic. On top of the 5 billion shekels going to the ultra-Orthodox, there are many billions more that other coalition partners will get – as if there is a pot to draw such money from. The first budget to be drawn up by the new government will cover both this year and next, and is reportedly to be passed by October. Within half a year, this self-deluding government will have to make good on the checks it is currently handing out with wild abandon.
But the piper will have to be paid within just a few months. How does Netanyahu, who apparently aspires to be prime minister forever, intend to survive if he is laying the groundwork for the swamping of his new government from the outset?
What is particularly absurd is that he is experienced, educated and smart. The very person who came out of the last election stronger is choosing to pursue a policy that not only doesn't serve the country but also actually hinders it.
Even if Netanyahu's self-interest trumps the national interest, it's hard to understand how he would agree to tie his own hands with a bad government that will pursue bad policy and exact a heavy price in the next budget. It doesn't further any national, or even personal, strategy. It simply represents continued weakness on the part of a man who is insistent on not leading.
Click the alert icon to follow topics:
ICYMI
Ken Burns' Brilliant 'The U.S. and the Holocaust' Has Only One Problem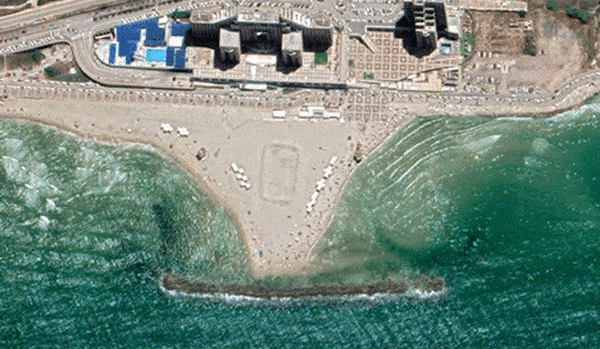 Facing Rapid Rise in Sea Levels, Israel Could Lose Large Parts of Its Coastline by 2050
Lapid to Haaretz: 'I Have Learned to Respect the Left'
The Mossad's Fateful 48 Hours Before the Yom Kippur War
As Israel Reins in Its Cyberarms Industry, an Ex-intel Officer Is Building a New Empire
How the Queen's Death Changes British Jewry's Most Distinctive Prayer