NIS 45 Billion: Them's the (Tax) Breaks
Ending the multitude of exemptions and deductions is a logical place to start raising revenues for next year, but doing so will mean a tough fight with powerful interest groups
Finance Minister Yair Lapid.
Credit: Ilan Assayag
Finance Minister Yair Lapid has painted himself into a corner with a number of unambiguous statements, in which he has vowed not to raise taxes in 2015, and won't be part of a government that does so. His way to deal with the astronomic demands of the defense establishment is to widen the budget deficit and cut back on social services.
Lapid is also making things even more difficult for himself by clinging to his plan for zero value-added tax on inexpensive apartments for first-time home buyers, which could cost the budget up to 3 billion shekels ($830 million) a year. His plan has aroused serious opposition from every possible direction, including within the treasury. Not just because of the lost tax revenues, but because of the socioeconomic distortions it would create by setting loose a flood of demand for new homes and pushing up prices further. Biut it would also further distort the tax system, which already awards some 45 billion shekels a year in exemptions and deductions.
Lapid may have promised not to raise taxes, but he may very well find himself in a situation where he has no choice. So while he may not raise taxes, the probability that he will have to cancel a slew of tax breaks for different groups rises. Raising taxes risks damaging economic growth and consumer spending, but revoking exemptions has a more indirect effect in the future, so it is seen as less damaging to growth in the short term.
The government grants a great many exemptions and deductions, which can be divided into three main groups: Exemptions intended to encourage mid-term and long-term savings, such as pension funds and advanced-training funds; exemptions intended to encourage businesses and employment, such as the Law for Encouraging Capital Investments, lower fuel taxes for public transportation, tax breaks on daycare for working parents and others for working women; and exemptions intended to aid specific sectors or regions, such as zero VAT on fruits and vegetables or on everything in Eilat.
All told, these exemptions cost the treasury 45 billion shekels a year in lost revenues, which is almost the same as the enitre budget for education. Rescinding them, however, would not increase tax revenues by the same amount because the breaks themselves encourage certain economic activities that would decline or disappear if the incentives were cut off.
Powerful interests
Many economists, including Bank of Israel Governor Karnit Flug and former Finance Ministry director general Avi Ben Bassat, contend that canceling tax breaks is better than raising taxes. It is quite reasonable to assume the rest of the government and the Finance Ministry know this too, but that is where the problem starts. Canceling tax breaks requires battles with powerful interest groups.
Those who receive a tax break didn't win it easily, and won't give it up easily, either. Take, for example, the one for contributing to kranot hishtalmut (advanced training funds provided by employers), which was a historic victory for the Histadrut labor federation. This break grants savers 4.4 billion shekels a year to save for "professional training."
But in reality it is a savings plan that provides the three highest deciles of Israeli workers a tax-free way to save for such things a child's wedding or bar mitzvah, a new car, a trip abroad or home renovations.
There is no special reason to grant tax breaks to finance such uses, but every time the government has tried to cancel it the Histadrut responds with threats – and the government has slunk off with its tail between its legs – and instead opts for some across-the-board spending cut.
It will be difficult to cancel the advanced training fund break this time, too, but maybe the time has come to return it to its original purpose: Investment in professional training. The return to the economy on such a tax break would be much greater if the money were spent on training and not on a new kitchen, not that there's anything wrong with a new kitchen.
Pension funds – where the tax breaks are worth 13.2 billion shekels a year – are a somewhat different story.
Here, too, the Histadrut has played an important role over the years, but the the government also advocates encouraging long-term pension savings. The state does not want to see the elderly going hungry, sick and barefoot in the streets – and is of course not interested in them becoming a burden on the public purse either – so it encourages pension saving via tax breaks.
This has led salaried workers to happily contribute to their retirement plans, whether they are pension funds, provident funds or whole life insurance policies (which can be cashed in at any time).
This is certainly an appropriate goal, especially in a time when Israeli life expectancy is growing and job security is weakening. Without such pension savings, it would be impossible to guarantee an adequate standard of living for many in retirement.
But here too we must ask ourselves whether the money is going into the right pockets. Who is the biggest beneficiary? The answer is: The pension insurance sector, which receives tens of billions of shekels a year to manage without having to work very hard. If it was only a question of making them work harder, that would be one thing; but the managers of our pension savings usually skim off a quarter to a third of our savings to pay for their salaries, offices and a huge army of employees.
Follow the money
The government must encourage saving for retirement, but must also better analyze exactly where this money is going. The government must develop cheap and accessible retirement savings plans, which will provide savers with larger pensions, even at the cost of reducing the size of the retirement savings industry. But will it do so?
The VAT exemption on fruits and vegetables is worth 2.8 billion shekels a year. It is also one of the measures that is brought up every time there is a budgetary crisis. But thanks to the farm lobby and the big supermarket chains, which always enlisting the "weaker classes" to do their work for them, no goverrnment has yet succeeded in eliminating it. The exemption may provide tomatoes and cucumbers at more reasonable prices to every home in Israel, but along the way it provides an exemption to the rich, too, who enjoy it at least as much.
Moreover, it allows an entire business sector to operate without reporting to the tax authorities, who are therefore losing additional tax revenues. This is a subsidy to the supplier and not the consumer. But do you know of a single politician who can withstand the populist wave that will roll over him if he tries to do away with it?
Another beloved tax break with the modest price tag of 1.2 billion shekels a year is the exemption for income from renting out homes and apartments for up to 5,000 shekels a month. The government does not exempt us from taxes on income made in capital markets. Every profit we make on a savings deposit, mutual fund or stock is taxed immediately. But the profit from renting out an apartment is not taxed. Maybe the tax savings are passed on to the renters, or maybe it encourages investment in real estate. But do we need to encourage investment in real estate at all? The near zero interest rates of recent years were not enough of an incentive? The huge demand for housing isn't a good enough reason to cancel the break? The exemption leads many Israelis to invest in housing to rent out instead of other possible investments – so why is anyone surprised that housing prices have skyrocketed?
There is also the Capital Investments Law, which costs us 7.2 billion shekels a year. But research conducted by the Bank of Israel a few years ago showed that the law did not fulfill its goal of increasing employment. The state loses tens of thousands of dollars in tax revenues just to create a single job. The real question is what would have happened if this money was targeted instead at small businesses, and how much would the economy have benefited?
Tax breaks distort the economy, even if the damage is hard to quantify.To eliminate them will require fighting strong interest groups that created them in the first place, but it is certainly better than just another round of across-the-board budget cuts that harm social and other services. Properly handling the tax breaks – and those who benefit from them – can serve as a sturdy ladder that Lapid can use to climb down from the tree he has gotten himself stuck in.
Click the alert icon to follow topics:
ICYMI
Ken Burns' Brilliant 'The U.S. and the Holocaust' Has Only One Problem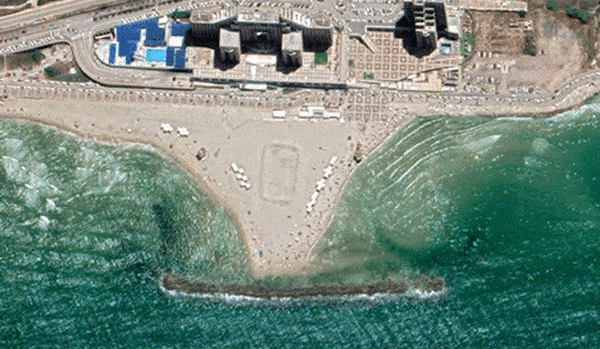 Facing Rapid Rise in Sea Levels, Israel Could Lose Large Parts of Its Coastline by 2050
As Israel Reins in Its Cyberarms Industry, an Ex-intel Officer Is Building a New Empire
How the Queen's Death Changes British Jewry's Most Distinctive Prayer
Chile Community Leaders 'Horrified' by Treatment of Israeli Envoy
Over 120 Countries, but Never Israel: Queen Elizabeth II's Unofficial Boycott