Testing Times for Students Creating Lucrative Business for Tutoring Firms
Families spending as much as $7,170 a year on matriculation prep courses for high schoolers, as youngsters seek to gain edge in core subjects such as math and Hebrew.
Students taking a matriculation exam, May 2013.
Credit: Daniel Bar-On
Life is rather hectic for 17-year-old Ella, now in her last months at high school. In addition to holding down two jobs and spending time with friends, she's studying for her matriculation exams, the national standardized tests that are given in a range of subjects. Success in the bagrut (as the matriculation exam is known in Hebrew) is a key component not only in earning a full high-school diploma but for future admission to university.
Ella is a good student, but before taking matriculation exams in history, Bible studies, literature and math, she took a preparatory course near her home in Tel Aviv. "It cost a few thousand shekels, but I'm almost done," she says encouragingly, adding: "I'm almost done with the exams."
That week, she had done a "marathon" – the term prep-course companies use for their intensive study sessions, lasting several hours each.
In Ella's case, the marathon was in literature. She did just one marathon, but said some of her friends had done five. "It cost them about 2,000 shekels ($573)," she says. "Even though it comes out to just 80 shekels an hour, it adds up."
Tutoring for the matriculation exam has become a major expense for many families, some of whom shell out between 5,000 and anything up to 25,000 shekels a year on the courses.
The Education Ministry estimates that the private tutoring market generates annual revenues of about a billion shekels. It includes companies such as Yoel Geva and Kidum, which employ dozens of teachers and offer instruction in small groups as well as individual tutoring. Although individual tutoring is more expensive on an hourly basis, the group marathon sessions can end up costing hundreds of shekels each.
In some areas of the country, the courses have become an institution, an almost obligatory rite of passage. But even elsewhere, attendance at the classes is widespread, with increasing reliance on them despite the big expense.
In the past, the core of these companies' businesses included tutoring soldiers who had just finished their army service and wanted to retake their matriculation exams to improve their scores from high school.
The companies also offer courses to high-school graduates to help them prepare for the psychometric entrance test (the Israeli equivalent of the U.S.' SATs) in advance of their applying for college − but high-school students who in the past may have simply gotten matriculation-exam tutoring from a private teacher now constitute a major chunk of the commercial companies' business.
Private tutor preferred
A survey commissioned by TheMarker from the Teenk advertising agency, which specializes in the youth sector, found that private tutoring is still the approach preferred by most teens, but 14% of respondents said they had enrolled with the commercial companies, or intended to do so. The poll, which surveyed 250 students in 11th and 12th grade from around the country, found that the subject that drove most of them to go to commercial prep centers was math, followed by Hebrew, Bible, English and history.
Nearly 60% said they had either hired or would be hiring a private teacher. Here, too, the leading subject was math, followed by Hebrew, English and Bible. When asked who would be paying for the instruction (whether from a commercial course or private tutor), 79% said their parents were footing the bill. Another 13% said they and their parents were splitting the expense, while 8% claimed they were paying themselves.
The high-school matriculation testing schedule begins in early May. A range of subjects are tested, but students don't take all of them. The testing schedule this year began with computer sciences and will end on July 10 with a second testing day in math.
The Education Ministry has encouraged high-school principals to have their students study for the exams throughout the year, which it says is more effective than cramming at the end or attending marathon sessions.
No oversight
The Education Ministry grants the commercial prep firms a license confirming that their instructors have the necessary training in the field in which they are tutoring, but the ministry does not have oversight over the fees the companies charge due to their private nature. Instead, the companies are subject to general consumer protection laws, the ministry says.
The commercial education centers say they address a real need expressed by parents and students. Ella, the Tel Aviv high-school student, concurs when asked why she would take such a course, despite her good grades in school.
"It's an educational setting. It helps me concentrate much better than at home. Also, studying with university students who know more about the subject is much better than studying at home or getting help from friends. At home, I sometimes might never get an answer, but that can't happen at the education center."
Rachel, who has children in high school, says the courses are a luxury provided to a pampered generation. "It's a matter of convenience. They don't want to sit at home and study," she insists.
"After all," she adds, "they're capable of doing it themselves, but parents give in to the pressure. Now, unlike the past, they have study manuals that can give them the basic tools, and they also have answers to last year's exams on the Education Ministry website, along with books that give them the answers to the questions, and a question database to test themselves. We had no such formal preparation," she says, referring to her own generation. "Does that mean that we didn't study? Tomorrow, such a child will attend university. So will he get a private tutor for each course? It doesn't make sense."
Rachel also spoke of her niece, who had a different experience.
"Her parents almost didn't have to pay at all for private lessons, because her school makes daily small-group sessions available during the matriculation exams period as part of the Oz Letmura school reform," she says, referencing the school reform plan that specifically provides hours during which teachers work individually and in small groups with their students. "But not all the students take advantage of the service," Rachel adds, "because they don't always want to stay after a long school day for more studying."
Royi Kariv, who owns a Tel Aviv commercial prep center that bears his name, says the centers get students out of the house.
"I jog every morning," he says, citing a personal parallel. "If I had bought a treadmill and ran at home, I would stop every day on the way to the refrigerator. Kids today are surrounded by temptations. When I studied for my history matriculation, there were no smartphones and no Internet. A few friends would get together and there weren't as many distractions. Now, when kids get together to study after school, they need to have major discipline – and they don't always have it when they're on the own. They're also a lot busier than in the past."
Kariv says the private prep centers entered the field to address the situation, providing targeted course work, outstanding staff that is screened for the task, and a neutral setting where students can devote their energies to their studies. Kariv charges 80 shekels an hour for group marathon session of up to 15 students. His individual tutoring sessions cost 160 shekels and the price for smaller group workshops with five students is 90 shekels an hour.
You do the math (with a tutor)
The eponymous owner of Roy Geva Study Centers, which concentrate on preparation for the math matriculation exam, says students are increasingly turning for help to the commercial educational centers, because the exam questions in math are more complicated now and students have trouble studying for them on their own.
The cost of comprehensive exam preparation courses can be huge. At Yoel Geva (not connected to Roy Geva), the math course tuition runs between 7,487 and 8,737 shekels, while the firm offers an English course at 6,862 shekels. The company also recently launched new online instructional offerings, including a database of about 2,000 video clips showing how to solve specific math problems. It also offers an online "marathon" course, with about 100 clips featuring math problems from recent years.
At Kidum, the price for a full-length classroom course is about 4,000 shekels, but it varies somewhat depending upon the subject, the scope of the class and the materials the student receives.
The company's CEO, Emanuel Kuzinetz, claims that, unlike more superficial approaches elsewhere, Kidum provides comprehensive preparation for the matriculation. The cost at a national chain such as his can be lower than other alternatives and the quality of instruction high, he says.
Ultimately, however, whatever option the students choose, the entire phenomenon may serve to accentuate socioeconomic disparities. Kariv points out, however, that four-day marathon sessions can save a lot of money when it comes to students from poor families who cannot afford to pay for tutoring throughout the year.
"I remember the proliferation of private tutoring when I was a boy," he says. "That's the reality. There will always be a situation in which children encounter an educational system that is not appropriate for them, and where they will need this extra help. The more upgraded contemporary version of private tutoring is the private educational center."
"The phenomenon is not new," Kariv continues, "but once people were embarrassed by it. There were dozens of private teachers who took in students in their homes. It gained momentum because, all of a sudden, there was at least one [commercial education] center in every locale. So undoubtedly it has grown relative to the past, but such an option always existed. More children shift to the centers at the expense of private teachers because it's nicer for them to study with friends."
"Also, once, getting a matriculation certificate was a big thing," Kariv says, in contrast with today when they are widespread, "so you need to maximize the content of the matriculation and the grade point average."
Yaniv Waitzman, the CEO of Teenk, agrees with Kariv.
"I look at young people, and it's no wonder we are seeing more and more use of educational support. I don't think there was ever such a competitive generation as there is now. They're in a crazy race. The pressure on them is great in the social media world, where they compare themselves to others. A lot of the kids that get assistance are strong kids.
"They'll do a lot to gain an advantage over others, to excel and stand out. If there are disparities between the populations in the center the country and outlying areas, it's because of the money issue, not due to a lack of desire to get help. Ultimately, the economic barrier is significant, and it's also a question of supply and demand. The abundance and supply of educational assistance is greater in the center of the country."
And, Waitzman adds, if at one time parents had to push their children to get help with their exams, it's the children themselves who are seeking the private educational support now.
Click the alert icon to follow topics:
ICYMI
Ken Burns' Brilliant 'The U.S. and the Holocaust' Has Only One Problem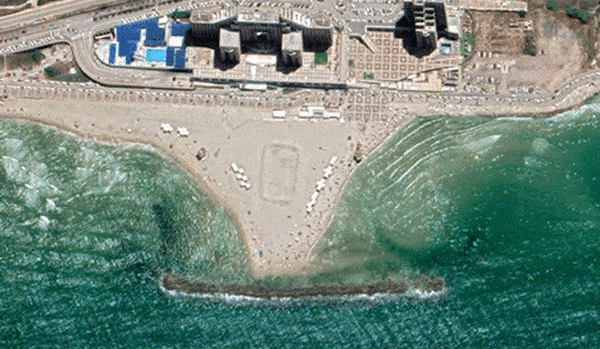 Facing Rapid Rise in Sea Levels, Israel Could Lose Large Parts of Its Coastline by 2050
Lapid to Haaretz: 'I Have Learned to Respect the Left'
The Mossad's Fateful 48 Hours Before the Yom Kippur War
As Israel Reins in Its Cyberarms Industry, an Ex-intel Officer Is Building a New Empire
How the Queen's Death Changes British Jewry's Most Distinctive Prayer