Bitcoin, Isracoin and Trust in One's Fellow Man
Critics say it's a Ponzi scheme. Fans say it's the future of finance and will make the world safer.
Latter-day leprechauns in Dublin: Legend associated the fabled folk with a penchant for mining and gold.
Credit: Bloomberg
Imagine a bunch of Leprechauns burrowing into a dark mine underground. They dig and mutter and come up carrying bags of coins, beautiful, shiny coins, minted with a mysterious logo shaped like the letter B.
Voila! Money, and no central banker - no matter how elfish Janet Yellen might look - behind it.
Now think about Bitcoin – what do you know about it? How does it work? The Nordic Leprechaun theory doesn't sound so implausible, does it?
Bitcoin and other cryptographic, or virtual, currencies are all the rage now. There's even an Israeli version, called Isracoin.
Bitcoin is based on an open code network system, which was invented originally by an enigmatic computer analyst who called himself Satoshi Nakamoto, but whose true identity remains unknown. Anyone who runs the software known as Bitcoin open source code on his or her computer can mine, register, trade or own Bitcoin. It became a currency by the mutual agreement of all parties (peers), based on perception, and not by any decision or fiat of government.
Trust is an important part of the conventional money system; we trust that the central bank will back the money it prints. Bitcoin on the other hand is based solely on trust and the common perception of its users that it has value. No one "orders" us to use it, as governments do with regular money. We choose to use it.
Unlike sovereign currencies, Bitcoin is not minted or printed by a central bank or government. You mine it. Any computer geek with enough money to buy the powerful computers needed to mine it can do it. Or you can just buy the coins on a Bitcoin exchange (see here: http://howtobuybitcoins.info/).
Mining Bitcoin is like verifying and processing transactions - the way a bank processes transactions made in "real" money. In Bitcoin's case, the processing involves solving complex mathematical calculations using Bitcoin software.
The transactions come in blocks of encrypted information. Once the key to the encryption is found by a miner (in reality, the miners' powerful computers are running the software needed to calculate the solution), the "lock" on the blocks is opened, and the block of information is added to a public ledger that is part of the Bitcoin system.
Finding the encryption key is a bit like finding new prime numbers – it gets harder every time.
To find these keys, one has to run millions and millions of calculations. It takes time and money. For their effort, the miners get 25 coins for each such block of transactions that were verified and added to the ledger; the newly mined coins are registered the miner's name in a public ledger that is part of the Bitcoin software.
Since Bitcoin is a peer-to-peer system, you can't counterfeit money – everyone on the system (or more precisely, the powerful computer system they have) – sees and checks your calculations. This is a truly cooperative effort.
By 2017, the reward for adding a block will be halved to 12.5. So far, about 12 million Bitcoin units have been mined. There are exactly 21 million Bitcoins in the world and not one more.
The Man isn't there
What's appealing to users of Bitcoin is the absence of third parties– there are no banks, credit card companies or clearing houses which process the transactions or transfer money between users. Cutting out the middlemen makes for a low-cost system, and one that theoretically can't be manipulated by governments, banks or anyone at all.
A central bank can raise or cut interest rates and thus influence the demand for credit, or affect exchange rates. With Bitcoin, it is impossible.
Bitcoin, we are warned by the establishment, is used by money launderers, drug dealers and arms dealers; it has been stolen repeatedly from wallets and exchanges that trade in it. But these setbacks haven't dimmed its shine.
The Bitcoin system is decentralized - not regulated in any formal sense. It relies on peer-to-peer technology, with no central authority wagging fingers.
This way, all the little leprechauns using it can keep each other honest, or at least so the theory goes.
If anything an economist at one of Israel's biggest investment houses told us that theoretically, if Bitcoin or some equivalent of it becomes the dominant money system, it could herald the end of the black market economy: everything and everyone in the money system will be transparent and public. Money-laundering would be a thing of the past.
Of course, in this scenario, the eyes of big brother, not just leprechaun brothers, will be upon all of us. Because all the bitcoins are registered in one log, the world would know where they are; that's the way an open code system works – you can't cheat.
Go north, young leprechaun
Having established where the entrance to the mine is (just download the software here https://bitcoin.org/en/download) ,where do you go to get your picks and axes?
In the early days of Bitcoin, circa 2009, the mathematical riddles were quite simple, and you could solve them using a regular PC. But the riddles become more complex as more and more people mined for Bitcoin. Today you'd need a special-made computer, based on custom-made chips, with powerful cooling systems (thinking hard makes computers heat up, and sometimes burn) – hence the special fondness of Bitcoin miners to northern exposure – the electricity bill for the cooling system is lower when the air outside is freezing.
What can one do with Bitcoin, other than trade it for dollars, shekels or beads with other enthusiasts?
The rise of the crypto-currency hasn't escaped the watchful eye of commercial interests. Subway, the dating site/app OKCupid, and even space travel company Virgin Galactic accept Bitcoin as payment, to name but a few. The list is ever growing.
You pay by scanning a QR code, or using "tap-to-pay" technology on your mobile phone.
Activists in Israel introduce: The airdrop
Though Israel isn't exactly known for its mines, at least not since King Solomon's time, it is known for its fondness for innovation and out-of-the-box ideas. In March, a group of Israeli activist-entrepreneurs launched a local version called Isracoin. Starting May 6, the group will start distributing 10% of all Isracoin to businesses first and individuals later. The goal of the distribution plan (nicknamed AirDrop on Isracoin.org) is to facilitate the use of Isra-coin and to "jumpstart a strong economy."
The Isracoin organization states clearly its motives: hoping to help the Israeli economy to break free from the "financial chokehold of banks and politicians" – a.k.a., the ties between Big Money and political power. They hope gain fast traction: Israel is number 5 in the world in Bitcoin adoption, so Isracoin stands a chance, especially since they plan to give it away to 2.8 million individuals and 50,000 businesses before they let local and foreign Leprechauns mine it.
Back to Bitcoin. The most hyped of all crypto-currencies has gone through a rollercoaster ride in the past year. It has traded as high as $1,200 and as low as $100.
Besides having the desirable quality of being a resource of infinite quantity, Bitcoin represents economic independence from special interests - political or business; it is hailed as an antidote to the so-called debasement of money by governments who over-spend and central banks that print trillions of dollars.
It might turn out to be one of the greatest Ponzi schemes of our time, as critics claim. Or, it could also be the future of money.
Click the alert icon to follow topics:
ICYMI
Ken Burns' Brilliant 'The U.S. and the Holocaust' Has Only One Problem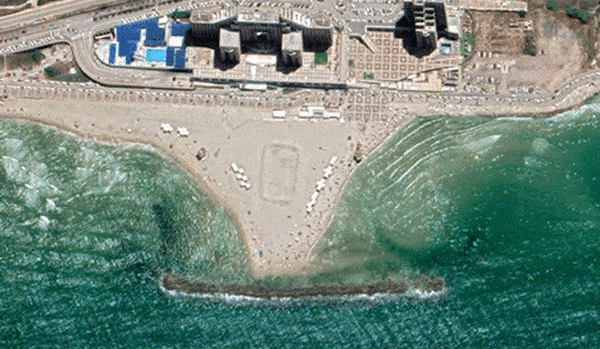 Facing Rapid Rise in Sea Levels, Israel Could Lose Large Parts of Its Coastline by 2050
As Israel Reins in Its Cyberarms Industry, an Ex-intel Officer Is Building a New Empire
How the Queen's Death Changes British Jewry's Most Distinctive Prayer
Chile Community Leaders 'Horrified' by Treatment of Israeli Envoy
Over 120 Countries, but Never Israel: Queen Elizabeth II's Unofficial Boycott