New Hebrew Book-pricing Law Is a Boon for Digital Readers
Despite the steady annual growth of the e-vrit e-book firm, however, the People of the Book still seem to prefer the printed page.
E-vrit's manager Merav Etrog Bar
Credit: Eyal Toueg
In an effort to protect Israeli authors' revenue stream, a new book-pricing law went into effect last month that severely restricts discounts on books for the first 18 months after they are published. But there is still a way for book lovers to lower spending on new books: by purchasing them on an e-book reader – a digital electronic device similar to the Kindle and Nook that have gained a foothold in the United States and to some extent elsewhere.
Israel has three small distributors of e-books, Indiebook, Mendele and a new company, Booxilla, in addition to the much larger e-vrit, owned by the Yedioth Ahronoth group. Four years after it was established, e-vrit offers customers more than 2,500 titles.
E-vrit's manager, Merav Etrog Bar, says that from the standpoint of digital book sellers, the new pricing law is a boon.
"Publishers set separate pricing for print and digital titles," she says, adding that before the law went into effect it was difficult to compete with the cutthroat sales promotions offered by the country's two large bookstore chains. "But now, the difference is to our advantage, because we sell a digital edition for 37 to 42 shekels [$11 to $12], compared to 60 to 70 [$17 to $20] per printed title."
E-vrit was founded in 2010, and the next year, Etrog Bar explains, an iPad computer application was made available for Apple brand tablets, followed last year by an Android version.
Etrog Bar: "The [e-vrit virtual] store offers [titles] from the major publishers such as Am Oved, Keter, Yedioth and Hakibbutz Hameuchad, but there are also small publishers and self-published books. So far there have been 250,000 downloads of the application, and we've sold hundreds of thousands of books to tens of thousands of customers. The company has seen a doubling of the number of book downloads every year since 2010."
Last year e-vrit – whose name combines a reference to electronic books (e-books) and ivrit (the word in Hebrew for the Hebrew language) – signed a major contract with Samsung by means of which each purchaser of a Samsung tablet in Israel can download a free book every two weeks for a year from a catalog of 1,000 titles. The two companies appear to be satisfied with the arrangement and plan to extend the offer to future Samsung products as well.
It depends upon one's point of view as to whether e-vrit is truly a success. It is not currently turning a profit, and when the company started out, it was based on a business model similar to Amazon's Kindle, by which it sold books for its own e-book reader. The e-book device itself was sold through Newpan, an electronics and appliance retailer, but sales were modest, in large part due to the price for the e-reader. Initially, it sold for 1,400 shekels. It was reduced six months later to 900 shekels, but still didn't take off in a big way.
The staff at e-vrit recognized that they needed to rethink their approach and shifted their focus to book sales through the regular tablets available on the market.
"We aren't a company that markets e-reader devices and never have been. We didn't even sell our own e-reader. Newpan did. The problem is that you need an e-reader that can deal with Hebrew and that has a digital rights management system [for protection of copyrights], and since the Israeli market is small, it turns out to be expensive," says Etrog Bar.
All of the original e-vrit digital book readers marketed through Newpan have been sold. Her company considered halting product support for the original e-vrit reader, but due to an outcry by customers, the company reconsidered, she admits.
Currently e-vrit can be downloaded to iPad and Android tablets that have a screen measuring at least seven inches, but they are not available for smartphones, and in contrast to Kindle Cloud, there is also no e-vrit version for desktop personal computers. Etrog Bar says, however, that within a year, her company will expand its product availability to additional digital platforms.
E-vrit may also come in for some criticism for its catalog: About 2,500 titles are fine literature, but a number of major Hebrew publishers, most notably Zmora-Bitan and Modan, are not represented in the offerings, nor are a large number of niche publishers. And unlike Amazon, where chances are fairly good of finding any book ever published in English, there are a lot of holes in e-vrit's inventory of titles.
"It's frustrating, because we want all of them, both big and small," Etrog Bar says, adding that recently a new director of content came on board and she again contacted all of the publishers, including Zmora-Bitan: "It's a major publisher and we feel its absence, but what are we supposed to do when they don't want to cooperate?"
"There's major conservatism in this field as well as a fear of [copyright] piracy," the manager explains. "The number of [copyright] thefts at [e-vrit] is zero."
"We are a content company and understand its importance," she says. "If 50% of readers on Kindle steal a book, Amazon still has a market, but that's not the case in Israel."
Despite the prevailing view that new technology is the purview of the young, Etrog Bar says people between the ages of 18 and 34 make up just 19% of e-vrit's customers, while 42% are between 35 and 54 years old, and another 39% are 55 and older.
"Older clientele are grateful to us for the technology due to the option for enlarging the typeface," she says, adding that customers have said that e-vrit has brought them back to reading again. Moreover, the night-reading application featuring a black background and white text has helped those with vision problems.
Translated fiction is the top sales category at e-vrit, Etrog Bar notes, and the best-seller list is similar to that of the retail bookstores. "By the way, 21% of our customers are not in Israel but rather in Europe and North America – Israelis living abroad," she interjects. "The most widely read book in the history of e-vrit, way ahead of any competition, is 'Fifty Shades of Grey' [by E.L. James]."
The all-time best seller written originally in Hebrew is "1948" by Yoram Kaniuk, about the War of Independence. E-vrit also has e-books for children that can be downloaded without first downloading the company's application. It includes animation and games. Children's Hebrew e-books cost 15.90 shekels and there are currently about 20 titles to choose from.
But the question remains as to why Israelis for the most part prefer printed books, which from this writer's standpoint is somewhat ironic because much of the revenue in the sale of books from retail stores – about 60%, in fact – never reaches the publishers or the authors.
The retail book business is dominated by the country's two major retailers, Steimatzky and Tzomet Sfarim, which have to deal with the overhead involved in running their stores, but also keep much of the sales revenue. Theoretically, in the world of e-books, more of the revenue for sales should go to the publishers and authors.
One complaint about e-vrit related to the 50% commission that it collects on e-book sales, compared to e-book companies such as Booxilla and Indiebook, which are said to charge no more than 35%.
For his part, Ilai Melzer of the Sifrei Aliyat Hagag (Books in the Attic) publishing house says although e-vrit is the major e-book firm in Israel, its sales are still small. He attributes Israelis' loyalty to print to a number of possible factors: the proximity of bookstores, the low price of printed books and the large popularity of books among the religiously observant.
"They like to read on the Sabbath and on holidays, but they cannot use electronic devices on Shabbat," Melzer says.
Click the alert icon to follow topics:
ICYMI
Ken Burns' Brilliant 'The U.S. and the Holocaust' Has Only One Problem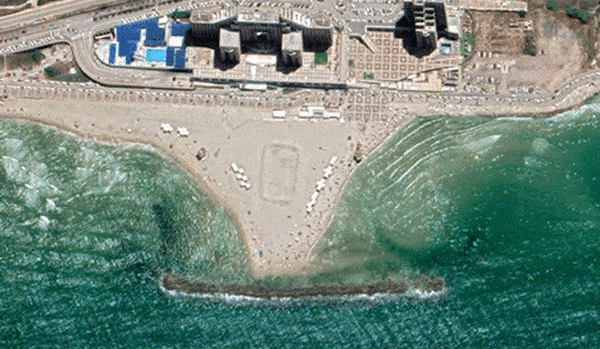 Facing Rapid Rise in Sea Levels, Israel Could Lose Large Parts of Its Coastline by 2050
Lapid to Haaretz: 'I Have Learned to Respect the Left'
The Mossad's Fateful 48 Hours Before the Yom Kippur War
As Israel Reins in Its Cyberarms Industry, an Ex-intel Officer Is Building a New Empire
How the Queen's Death Changes British Jewry's Most Distinctive Prayer