'Dear Shayneh, the Protest Came and Everything Fell Apart'
A letter in the style of Sholem Aleichem's Menachem Mendl, on the state of things in Israel.
"Beloved wife, I write to you this Wednesday morning having just heard that some suspect a great sage – none other than Rabbi Yoshiyahu Pinto – of actually being a crook who offered a bribe to a cop.
Yes, my beloved Shayneh Sheindel, just yesterday Pinto was great and eminent and all revered him – police, judges, businessmen and reporters. And everybody would delight and have a good time, and clap each other on the back. Just last year the rabbi made a match between that rich South American Elsztain and our own rich man, Nochi Dankner, so the rich man from the Americas would invest with our rich man, Nochi, who suddenly stumbled into difficulty and went broke.
Know ye, Shayneh Sheindel: Everything had been just fine until that social-justice protest broke out. Since then, fire seems to be falling from the skies burning all – that is, everyone without ties in the right places.
My dear wife, when I came here five years ago, financial assets were booming and every business I touched turned into gold. I was told this place is a Startup Nation, and the goyim of the world would come to see the light and learn that there is no better and more promising place. A clever man here needs merely to know how to gain access to other people's money, and he too will become great and rich.
But now fire and brimstone have fallen from heaven; a popular protest, my beloved Shayneh Sheindel. Angered servants and minions gathered in their thousands, since which time chaos has reigned and nobody knows who is rich and great and who is the servant. Sometimes it seems we are all minions other than those rich men with the connections.
See, my Shayneh Sheindel, we had a big hospital, Hadassah, with the best doctors, to which people would come from all over the world wide to be cured. The hospital was lauded far and wide, and its people earned more and more as rich Jews from America sent more and more money.
Going up up up, until it doesn't any more
But chaos reigns, my Shayneh Sheindel. Hadassah is collapsing, and fear and dread have fallen upon the town. The money is gone and the managers have fled into the night. The banks have disappeared and all that's left are the patients.
What can I say, my wife; whence this revolution came upon us, nobody can say. Some claim the Sharap (private medical service) would line the doctors' pockets before the patient even showed up, while the patient was sitting there and after he'd gone. Others said the pay of the doctors, their assistants and their assistants' assistants would rise and rise, never to fall back for any reason.
But hear me, my adored Shayneh Sheindel, that Hadassah was just unlucky. The Sourasky and Sheba hospital complexes in Tel Aviv do the very same things. Because in these parts, when financial assets are rising and rising and everybody is growing richer, each man will find a way to slip some more shekels that belong to other people into his pocket.
And because all around here are big managers – including the hazans and shoemakers – so everybody at Hadassah became big managers, until there was nobody left to be managed. And the top managers of all – Mor-Yosef and Barabash and Rotstein – were the biggest of all, coming and going arm in arm with the big rich men Nochi and Moti Zisser, until those two suddenly went broke.
Because not only the hospital was in chaos: so were their property holdings. As you know, Shayneh Sheindel, unlike financial assets that can only go one way – up up up, until they don't – and unlike business pyramids and monopolies struck by fire from the skies, property can only go one way – up up up. Yet you remember, Shayneh, the great man Gindi, who suddenly was arrested and taken by the police, and now Pinto is suspected of bribing officials.
But know ye, Shayneh Sheindel, though the police tormented Gindi, bribery is the oil that lubricates the property business and no Jew could imagine closing a property deal before oiling the officials. That's how business is done in our parts.
Where are the bankers, you ask, Shayneh Sheindel, who lent to the tycoons and the hospitals and the property barons? Look, wife, banks Hapoalim and Leumi announced they're raising the pay of their managers to five or ten million – equivalent to the pay of a hundred servants or barbers – though as you know, Shayneh, some of them aren't worthy of being more than servants or barbers themselves.
The master of gimmicks
We have a finance minister here in our parts who understands nothing of finance, money or trade, but is wondrous at gimmicks that please the people. He saw that the servants had sickened of the bankers and announced that, yea!, he would oppose the pay raise for the thieves at Bank Leumi. But, you know, Shayneh Sheindel, if Hapoalim pays through the nose, why should Leumi settle for less? And the minister knows it too, he who until yesterday was being paid millions by Hapoalim.
Huge amounts of natural gas were found in our backyards and we were all promised great wealth. That we would all be rich and would sit at cafés, have summer homes outside the country, dress our wives in silk, that our homes would brim with foreign workers, and we would move about in golden carriages. All this is promised to us if we make sure the man who regulates the banks also regulates the gas that the great Lord granted to us Jews, so the gas companies share the wealth instead of hogging it and we could all be rich. And why would they hog it and rob us all? We're all Jews, Shayneh Sheindel.
But who is the man to end the robbery by the bankers, Shayneh – the regulators? Just last week, the main regulator over cartels, after much to-ing and fro-ing and loss of hair, announced that everything the bankers did was kosher and well and good. Real lamed-vavniks they are. They would consult with one another about the interest they'd gouge, but know ye Shaynah – that's what Jews do, they consult one another. Only bad people with small minds would call Jews who consult with one another a cartel.
Yours as always, your loving Menachem Mendl
PS I almost forgot, my beloved Shayneh Sheindel. Rush out and sell our sweet daughter's dowry and ask your dear father for a few crowns, because we aren't connected and my stomach is empty and rumbling, and I have no tenure or public-funded pension, and send me the money quickly. And have faith. Maybe we'll be lucky because this is the Startup Nation and anything's possible."
This column is dedicated to Raaphy Persitz, who passed away five years ago and who used to include investment anecdotes about Menachem Mendl, by the Yiddish author Sholem Aleichem. May his memory be blessed.
Click the alert icon to follow topics:
ICYMI
Ken Burns' Brilliant 'The U.S. and the Holocaust' Has Only One Problem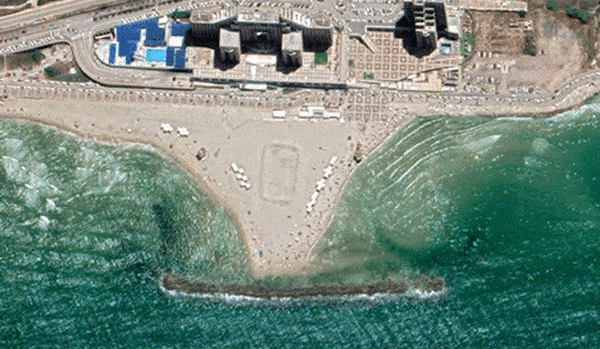 Facing Rapid Rise in Sea Levels, Israel Could Lose Large Parts of Its Coastline by 2050
Lapid to Haaretz: 'I Have Learned to Respect the Left'
The Mossad's Fateful 48 Hours Before the Yom Kippur War
As Israel Reins in Its Cyberarms Industry, an Ex-intel Officer Is Building a New Empire
How the Queen's Death Changes British Jewry's Most Distinctive Prayer