Israeli Geeks Stormed for the Exit in 2013
High-tech selloffs broke records last year: TheMarker talks with tech lawyers on trends in Startup Nation.
The year 2013 will go down in the history of Israeli high-tech as perhaps its best since the collapse of the dot.com bubble in 2000.
Deals like the purchase of Waze by Google for close to $1 billion, the sale of Given Imaging and of data security provider Trusteer to IBM, and the smash Wall Street debut of Wix, whose market value is now over $1 billion, helped make 2013 a year of major achievements.
It wasn't just the founders, employees and investors who enjoyed the excitement but also the major law firms specializing in this field. The attorneys play a key, if often quiet, role ushering along every exit, stock offering and fundraising campaign by a venture capital firm, not to mention the less happy occasions like a sell-off of assets, shuttering companies or patent fights.
The prominent firms representing high-tech companies run into each other in conference rooms and, behind the scenes, often serve as intermediaries between the companies and investors or between buyers and sellers.
To wrap up the turbulent year experienced by Israel's high-tech industry, TheMarker invited a panel of senior partners at law firms closely involved in the action to talk about their work.
The Israeli economy is small and concentrated, and the field of legal counseling for high-tech companies isn't any different. The seven lawyers on the panel are well acquainted with each other, having worked together or in opposing camps in a multitude of deals.
For instance, the panel included lawyers representing all three sides to the U.S. data storage company EMC's acquisition of the Israeli maker of flash storage systems in 2012 XtremIO. Nitzan Hirsch-Falk, head of the tech department at Gross, Kleinhendler, Hodak, Halevy, Greenberg & Company represented XtremIO; Barry Levenfeld, a senior partner at Yigal Arnon & Company, represented EMC; and Sharon Amir, a senior partner at Naschitz Brandes, represented the shareholders of the Israeli company.
Rejecting the highest bidder
The transaction they were involved in stood out on the local mergers and acquisitions scene due to an unusual twist: The company being bought decided to pass up on the highest offer. EMC ended up acquiring XtremIO for $450 million but NetApp was believed to have offered $75 million more.
Hirsch-Falk explains why his clients decided to forgo the higher price. "High-tech geeks can sometimes be fans of Google and hate Microsoft, or vice versa. Personal taste plays a role – they want to work with one company and not another." The buyer's history could also be a factor in determining the outcome of negotiations: In 2008 NetApp closed down the development center belonging to Topio, an Israeli company it had purchased the previous year.
"The swamp is very small," says Hirsch-Falk. "Entrepreneurs find it important to bring their message to the world. They look for players with plenty of faith to expand the development centers in Israel."
"One of the reasons behind the success of Israeli high-tech is the infrastructure that has also formed here in the field of accounting and the field of law," says Lior Aviram, senior partner and head of high-tech and venture capital at Shibolet & Company.
"The club has matured," says Levenfeld. "When we did the first deals in the 1990s there were very few law firms that understood the required procedures. Today, large and even mid-sized firms in Israel have expertise at an international level in deals of this sort. Professionally, there is no comparison between the specialization that has developed in this field in Israel and what we see in Europe or the East."
The panel members agreed that most transactions in which a memorandum of understanding is signed reach a successful conclusion, but the uncertainty factor plays a key role in other cases.
Bringing the bad news
"Every company has skeletons in the closet when it reaches the process of being sold," explains Hanan Haviv, a managing partner in the high-tech department at Herzog Fox & Neeman. "The question is how to convey the message and when. If a company has a poor structure, a problem with intellectual property, problematic internal procedures concerning sales in different geographic areas, or its financials aren't in order, the selling process needs to be managed in a way that avoids expectations being dashed. If done in a controlled manner with explanations and solutions, it is reasonable to assume the buyer will move ahead with the deal. If there is a discrepancy in expectations, this hurts the credibility of the selling team – and the uncertainty created is so great that it's simply impossible to price the risk. In such situations there will be people on the side of the buyer who say 'it's simply not worth my while.'"
"The top requirement in any purchase deal is the requirement of certainty," says Levenfeld. "Anyone wanting to buy a company wants to know what the results will be. The classic example of disparity between the buyer and seller is gaps in reporting sales totals, which can sometimes reach 30% to 40%. This can occur, for example, due to reporting in accordance with different accounting standards. The due diligence process is usually treated with scorn, but if these things aren't channeled properly it can lead to problems of trust, increase uncertainty, and sometimes even torpedo deals."
Another type of discrepancy in expectations between the buying and selling sides could also arise from dealings with the media. "If a foreign client arrives today and tells me he wants to do business in Israel, the first thing I tell him is to expect leaks, especially if there are venture funds involved, and funds in the process of raising money in particular," says Haviv. "They simply can't restrain themselves."
Critical dynamics
"The dynamics of the negotiations is critical," says Aviram. "Trust isn't built up only from precision in numbers and facts. It's very important not to zigzag – the side zigzagging in his position reduces the chance for a deal. The people participating on this panel increase the chances of deals coming off. The role played by lawyers in high-tech deals is probably more significant than in deals involving companies and organizations with heavy management systems. In many cases our clients in the high-tech field aren't experienced in the procedures of selling a company. The lawyer's role in such cases is to help the client plot out a consistent, genuine, and proper line, with things revealed at the right time – including bad news. Maintaining this code is critical for bringing the deal to its conclusion."
"An agreement can be 80 pages long," says Amir. "Each side comes with a draft. For someone lacking experience, every movement of a comma can be painful. It's very easy to tell the client not to back down. An experienced lawyer knows where it is possible to give in and how to avoid blowing the deal."
It's not just the engineers and entrepreneurs. Much of the credit for the success of Israeli high-tech start-ups in landing lucrative buy-outs by major international players or in floating their shares on Wall Street has to be shared with the high-caliber lawyers who shepherd them through the process.
In the second of a two-part series, TheMarker asked a panel of seven lawyers with rich experience handling major international deals what's really driving the market and what does it take to win a good deal.
Israel's technology sector had its best year ever in 2013, in terms of the overall take from companies put on the block. The average value of merger and acquisition deals or initial public offerings in the country's high-tech market rose to $170 million in 2013, from $111 million in 2012 and $81 million in 2011, according to a report compiled by the accounting firm PricewaterhouseCoopers.
The excitement generated by the tech industry had a contagious effect, which was reflected in the types of courses chosen by law students. Barry Levenfeld, a senior partner at Yigal Arnon & Company, who teaches a course on raising capital for startups at the Hebrew University of Jerusalem, says enrollment in his course hit an all-time high this year.
Nitzan Hirsch-Falk, of the law firm GKH, who worked on the year's biggest blockbuster deal – Google's acquisition of Waze – says market growth isn't the only reason behind deals growing in value this past year.
"The industry in Israel has greatly matured since 2000," says Hirsch-Falk. "Many people accumulated years of experience, with successes as well as failures. Today, there are many experienced Israeli entrepreneurs who know how to grow companies targeting international markets. A mass of companies that grab the interest of the global tech giants has formed here. When it comes to trailblazing companies, the price tag isn't necessarily derived through traditional economic models. In such cases, the value is largely influenced by the competition between the high-tech giants trying to gain an edge. There's no financial calculation here that can be used to provide a result."
"There was much talk in the past about the lack of managers in Israel capable of building international companies," says Ashok Chandrasekhar of the law firm Goldfarb Seligman, which represented Google across the table from Hirsch-Falk in the Waze acquisition. "We are now seeing Israeli managers who have matured and can manage companies and raise them to a very high value. Entrepreneurs who succeed and reach good exits aren't people who will go sit on the beach the next day. Even before closing a deal, they are already thinking about the next interesting thing, and many go on to build new companies afterwards."
"We basically see a reshuffling of the deck," says Yonatan Altman, managing partner at Amit, Pollak, Matalon & Company and head of its high-tech practice. "The trend of consolidation leads to companies that previously operated in different fields now nibbling at each other's turf. This is happening, for example, between software and hardware companies and telecom providers, but also on the seam between aesthetics companies and food companies. This ultimately boosts competition and the need for acquisitions."
"The technology giants are the engine creating the exits and they're now sitting on piles of cash," says Levenfeld. "I don't see anything that will stop this trend, which began two years ago. As long as Israeli entrepreneurs continue to understand which way the wind is blowing and what types of technology will interest the giants, the trend will continue."
20 foreign funds in Israel
Technology stocks are riding the crest of the Wall Street rally. Lior Aviram, senior partner and head of the high-tech and venture capital practice at Shibolet & Company, says that what is happening in global markets plays a key role in the M&A trend.
"The financial markets have been rising for several years and companies are finding it easier to raise capital, something that usually leads to an increase in the number of mergers and acquisitions," says Aviram. "Theoretically, this should also have an effect on the returns of venture capital funds and help them raise money – in the case of Israeli funds, too. On the other hand, private equity investments are, by their nature, long-term, and there are very substantial firms that have pulled out of venture capital investing. I'm optimistic concerning 2014. I believe we'll see Israeli VC firms that are trying to put together funds managing to reach their targets. Over time, however, the question of how these conflicting influences play out will remain open."
In terms of the amount of money raised by Israeli startups from VC funds, 2013 will also go down as an excellent year. "A lot of money is coming in, especially in the early stages, and there are also more high-end rounds of capital raising reaching $30 million to $50 million, which we might have once seen perhaps twice a year," says Hanan Haviv, a managing partner in the high-tech department at Herzog Fox & Neeman.
"There are now about 20 funds entering the Israeli market that didn't previously operate here," says Altman. "This is a reason for optimism. I believe that the international investments not coming from the U.S. or Europe will continue to grow. The emerging markets have already awakened. When a company receives permits now to market a drug in China, it's a major thing. When a company penetrates the Indian market, it's a major thing. The market for Israeli companies has expanded after decades on being focused on the U.S."
In some cases the markets outside the U.S. are responsible not just for investment but also for acquisitions – like the case of China's Fosun Pharma group, which bought out medical equipment maker Alma Lasers, according to Haviv.
Hirsch-Falk says the shrinking of the domestic Israeli VC industry drives entrepreneurs, especially those who have already chalked up successes, to turn towards foreign funds. "Many Israeli entrepreneurs have already lived overseas and feel very comfortable knocking on doors on [Silicon Valley's] Sand Hill Road and raising capital at high valuations," he says. One such example is Kaltura, which was started by Shay David, Ron Yekutiel, Michal Tsur and Eran Etam. The company, which develops online video platforms, has raised nearly $70 million from overseas funds so far.
"The VC model is being subjected to attack around the world, after the vast majority of funds were unsuccessful in generating the returns commensurate with high-risk investments," says Haviv.
In 2008-2009 the financial institutions pulled out of the Israeli VC funds – in some cases for good reason, says Altman. "But there won't be a vacuum in the Israeli market: Funds that don't succeed in raising money will be replaced by new investment bodies," he says.
Sharon Amir, a senior partner at Naschitz Brandes, points out the difficulty Israeli funds have in raising money. "The amounts of money at their disposal are smaller than before and some haven't been successful in raising more," he says. "Even the funds that have succeeded raised less than in the past."
"We respect the foreign funds, but the funds here also have importance," says Altman. "The foreign funds also want a quality local partner. There are plenty of funds now in the making, some of them small. New funds often have people who understand their role as investors and the importance of focusing on the team of entrepreneurs and not necessarily on the technology, people who know that relations between the fund and institutional investors have changed. They come with a bit of humility, something that was lacking in the past."
"As in other places around the world, the main shortfall today is in the first round of raising capital or in the two early rounds," says Haviv. "Companies that raised money from angel investors develop and need much larger amounts to grow."
Aviram says this is especially problematic for companies headed by less-known entrepreneurs. "Entrepreneurs who don't bring a proven background in starting companies and reach the first round have a very hard time turning to foreign funds," he says. "Israel needs these entrepreneurs. If we don't know how to produce new entrepreneurs, we won't get to the point where we have serial entrepreneurs either. In this regard we mustn't understate the importance of Israeli funds. There are good companies today finding it hard to raise money. For those that can raise money abroad we needn't worry."
Click the alert icon to follow topics:
ICYMI
Ken Burns' Brilliant 'The U.S. and the Holocaust' Has Only One Problem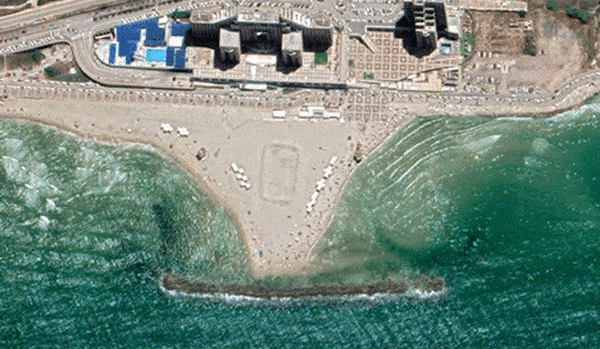 Facing Rapid Rise in Sea Levels, Israel Could Lose Large Parts of Its Coastline by 2050
As Israel Reins in Its Cyberarms Industry, an Ex-intel Officer Is Building a New Empire
How the Queen's Death Changes British Jewry's Most Distinctive Prayer
Chile Community Leaders 'Horrified' by Treatment of Israeli Envoy
Over 120 Countries, but Never Israel: Queen Elizabeth II's Unofficial Boycott