Taking Stock |
Five Mistakes Moshe Kahlon Must Avoid if He Becomes Finance Minister
The hero to millions of Israeli cellphone users could become the next finance minister. If he doesn't blow it.
Moshe Kahlon.
Credit: Nir Kafri
Ostensibly, all former Communications Minister Moshe Kahlon has to do in order to win 10 to 15 Knesset seats for his new Kulanu party is more of the same: to travel the length and breadth of the country, speechifying, meeting people, telling anecdotes about his reform of Israel's cellphone operators sector, reminding potential supporters that it's been 60 years since a new bank was established in Israel, describing his salt-of-the-earth background and ignoring questions about his stint as social affairs minister.
That's a nice strategy for the short term, but it could make Kahlon a disappointment in the Finance Ministry.
If Kahlon, the third politician in five years to brandish the socioeconomic flag, crashes and burns like Shelly Yacimovich and Yair Lapid, voters could lose heart. They are the ones who must drive economic change, but if they despair change can only come from crisis.
Five mistakes Moshe Kahlon must avoid:
1. Using the cellular reform as a model for his political and economic plans. Whether it's just rhetoric or he really believes this reform is relevant down the road, if Kahlon is selling himself as being able to do what he did in the mobile sector in other sectors, he's wrong.
First, his chances of repeating his cellular revolution in other sectors — bringing in new players and causing prices to drop by 90% within two years — are very slim. The mobile sector was an exception, and change in other areas, such as banking, housing and food, not to mention health, education and infrastructure — isn't likely to be so fast or dramatic.
The cellular reform was unique because before Kahlon introduced competition into the sector, nearly all the monopolistic rent (the surplus the companies collected because of the lack of competition) had been going directly to the companies' shareholders.
By 2004, four years after the launch of Partner (Orange), the mobile operators had become a violent, piggish cartel that reached a peak in 2011. Their managers, and mainly their owners, became arrogant. They really believed they were superb managers, God's gift to the people of Israel; they mocked Kahlon and were confident they could crush any nascent competition. They assumed the press would grovel before their fat advertising budgets and they were shocked when newcomer Michael Golan offered a cellphone plan for 100 shekels a month (about $27), which he later cut to less than 50 shekels — a tenth of what the big players had been charging their captive customers.
The powers learned the lessons of the cellular reform and vow not to let it happen again.
Kahlon must be careful not to lose his credibility with promises he can't keep; he must bridge between the rhetoric and the kind of plans he will want to pursue.
2. Using the cellular reform as a model without giving the context. Competition was forced on the mobile sector in a near-perfect manner. But it wasn't rocket science. Kahlon's skill was in his timing and his courage. He began in early 2010, which will go down in history as the peak of Israel's oligarchization. At the time two cousins — the crook at Bank Hapoalim and the value-terminator at IDB — controlled some 400 billion shekels of the public's money, and the elite of politics, regulation and the media were at their beck and call.
Those were the days
There was no corporate governance at Israel's biggest companies and finance institutions, when directors could be forced to throw away almost half a billion shekels belonging to widows and orphans to buy a lousy newspaper to serve as a deterrent. Big business-government-media ruled the nation and the watchdogs ran scared.
With all due respect to competition in the mobile sector saving Israelis 5 billion shekels a year on their cellphone bills, and I do respect that, Kahlon deserves admiration only because of what nobody else did: He stood up to people in power, with a sense of true mission and authentic anger; he skewered a violent gang that had been raping democracy.
Kahlon had difficult moments. The tycoons were close to ruining his image more than once. If not for the social protest that shone a spotlight on the bankers and finance institutions, instead of aggressive pricing from Golan Telecom we might have had new "competitors" such as Ilan Ben-Dov, who bought Partner and joined the cartel.
Kahlon was signaled that he was fighting an unwinnable war and should give up and bow before power and money, like his four most recent predecessors in the job — especially Ariel Atias and Dalia Itzik, under whom a cartel ruled most of Israeli telecommunications.
Even after prices dropped by 90%, the tycoons and their minions continued to bash Kahlon and his reform, if only to signal any who dared follow in his footsteps that they dare not mess with the club.
Kahlon should say it straight: If he deserves to win it's not because of the cellular reform but rather because in 2010, he did what very few politicians or regulators had dared to do, despite the personal risk to himself.
Now anybody can adopt Kahlonian language, though it's a bit of a cheat. Today talking about competition, business concentration and interest groups raping democracy has gained legitimacy. The personal risk is smaller.
Courageous opinion
Just last week Antitrust Commissioner David Gilo voided the agreement he made that countenanced the natural-gas monopoly controlled by Yitzhak Tshuva and the U.S. company Noble Energy. Before that, Deputy Attorney General Avi Licht published a courageous opinion, warning of how the monopoly's tremendous power threatened the ability of democracy to supervise and control it.
"The market power this group represents raises concerns about the level of competition in this market and its consequences for consumer prices. But the problem is even broader. There is a fear of an economy-wide concentration of power. This is a fear that exceeds the questions of price and competition, and reaches into areas of possible influence on decision-making processes in the economy."
It isn't just about money, it's about democracy.
Instead of promising to do what he did in the mobile communications sector to the banks, the supermarkets and the gasoline stations, Kahlon should tell the people that the battles to come against the monopolies and interest groups that hijacked democracy will be more painful, more difficult and longer. I will make mistakes, Kahlon needs to say, but they will be made in good faith. Don't shoot me down too soon.
3. To announce that he aspires to balanced reforms, that do not hurt workers, companies or the industry as a whole. The cellular reform badly hurt the companies and their shareholders, their managers and workers. Every reform has victims. The question is what it achieves.
Changes that affect millions of people tend to damage small groups — a single tycoon, or a group of workers or several hundred workers. The public may not appreciate the dimensions of the reform, because the benefit is spread over 8 million people; and meanwhile the small group that is hurt in the pocket will go after the politician behind the reform.
If Kahlon were, for instance, to reduce bank fees by 2 billion shekels a year, each household would save a few hundred shekels (2 billion divided by 8 million people), and might not care much. But the 10,000 top bankers earning 50,000 shekels to 100,000 shekels a month would be vocal and vengeful.
Over the next three months, Kahlon must explain this math to the public. Then he can stop sending mixed messages about reforms that don't hurt anyone.
Avoid slogans
4. To get bogged down in slogans about the cost of living or the price of housing or of chocolate pudding. That isn't the message, or the problem either. People are unhappy not because of the insane prices of housing or cottage cheese: Those are symptoms, not the disease. They despair because they know that without the right connections, you're nothing.
Food prices annoy because it isn't about geography, it's about monopolies. Taxes annoy not because they're high but because they're supporting corruption. A government committee found that the cost of living has shot up in the last seven years in parallel with the development of concentration in business and in the capital market.
Kahlon's message should be simple: The high cost of living, the socioeconomic inequality, the fears of an impoverished old age are all symptoms of diseases in the structure of the labor market, the capital market and the public sector. In an unequal system ridden with crony capitalism, loyalty is to family and friends, not to unknown people who can't return favors.
5. Focusing on technicalities and bureaucracy. It's true that property prices need to drop by a third and that the banking duopoly of Hapoalim and Leumi must be broken up in order to reduce the cost of living in Israel. It's true that the biggest challenge is to make government service better and more efficient. But the only way to obtain more effective government and independent regulation is to change the system, in which everybody's trying to screw the system because if they don't, somebody else will.
As long as that's how we think, reform can only be done through force, without broad consensus. And the only way to break the destructive equilibrium is through leadership that sets building social capital and integrity as a political, economic, Zionist and historic goal. It may be the only way to stop us from becoming another Greece, Italy, Spain or Portugal.
Kahlon hasn't taken a cushy job with a tycoon or tapped the gang that's been funding Israel's prime ministers for money. That attests well to his ability to be a model. It remains to be seen what political ties he forges, how he raises money and who he brings into his party.
His advisers will urge pragmatism, and say that politics is a dirty game and that he needs some generals and mayors and friends of tycoons and the like on board. True enough, but Kahlon is running on a platform of reform.
To be popular he can't start a war or phone U.S. Secretary of State John Kerry every time he slips in the polls, like Prime Minister Benjamin Netanyahu or Labor Party chairman Isaac Herzog or Hatnuah chairwoman Tzipi Livni could. He's unlikely to get press coverage like Yesh Atid head Yair Lapid. His one currency is to prove that he's really on the public's side.
Click the alert icon to follow topics:
ICYMI
Ken Burns' Brilliant 'The U.S. and the Holocaust' Has Only One Problem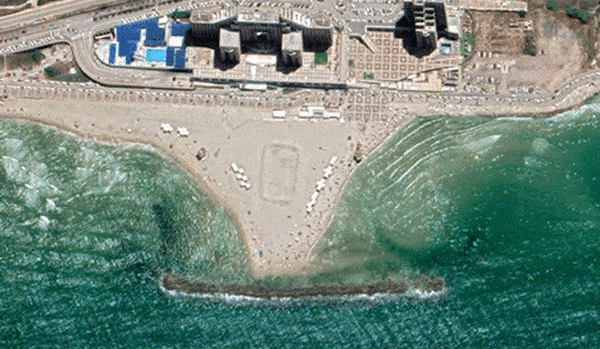 Facing Rapid Rise in Sea Levels, Israel Could Lose Large Parts of Its Coastline by 2050
As Israel Reins in Its Cyberarms Industry, an Ex-intel Officer Is Building a New Empire
How the Queen's Death Changes British Jewry's Most Distinctive Prayer
Chile Community Leaders 'Horrified' by Treatment of Israeli Envoy
Over 120 Countries, but Never Israel: Queen Elizabeth II's Unofficial Boycott