When Two Salaries Aren't Enough
Poverty rate among double-income families surged in the last decade; why can't a family with two breadwinners make ends meet in Israel?
With a 6-room house in Elyakhin, a small rustic town south of Hadera, the Hamami family wouldn't seem to be in a financial bind. But Yuval and Nira, both 44, are still struggling to pay off the heavy loans they took out when building the house on their combined four-figure monthly income.
Yuval, who doesn't receive a pension from the army career he left 10 years ago, makes 4,000 shekels ($1,147) a month working for his brother selling building supplies and supplements this by preparing children for their bar mitzvahs and teaching them to read the Torah. He also plays guitar and keyboard, a talent he puts to use at weddings and other family celebrations.
Nira's income from assisting the elderly and handicapped varies according to the amount of work she's assigned but guarantees her just 1,300 shekels a month. On the side she cleans houses or bakes cakes and pitas to help bring in money for themselves and their four children.
"We had a huge bank overdraft but now it's a more sensible 10,000 shekels," says Yuval. "We spend a lot on the kids, not just for sandwiches and drinks but also for Zumba and guitar lessons that cost nearly 400 shekels a month. The most annoying thing is that people owe me money for the Torah reading lessons I give their kids."
Five years ago the Hamamis received an eviction notice from Bank Mizrahi Tefahot after falling behind in their mortgage payments. "We were saved at the last moment," says Yuval.
Yuval explains how the family brought their overdraft under control by changing their spending habits. "For instance, we would buy expensive and unnecessary food items by shopping separately instead of in one go, which bloated our expenses," he explains. "We can't even think about a trip abroad. I've actually never been out of the country. We haven't been in a hotel since I left the army 10 years ago."
Minimum wage even for skilled workers
In its annual report released last week, the National Insurance Institute (Bituach Leumi) again showed how the rate of poverty in Israel is climbing. This time, though, it highlighted a particularly disturbing trend – a surge in the poverty rate among two-income families in the last decade. In 2012, 5% of two-income families found themselves under the poverty line compared to 2% 10 years ago. Among single-income families the rate was 24.6% in 2012 compared to 18.2% in 1999.
The overall poverty rate among families was 19.4%, down from 19.9% in 2011; the rate also declined for individuals and children. So why can't a family with two breadwinners keep their head above water?
There are several reasons. One is the cuts to government allowances and benefits over the past decade. The government has also made it a policy to encourage people to join the workforce, pushing the unskilled and uneducated into the labor market, including those in the Arab and ultra-Orthodox sectors which have low rates of participation in the labor market. The jobs these people have taken are generally at low pay and often part-time. While the short-term result is a rise in poverty, in the long term this may lead to a reduction in poverty.
"Cutting back allowances increases poverty, at least in the short run, because the poor lose part of their income," says Prof. Omer Moav who teaches economics at the Hebrew University of Jerusalem and the University of Warwick. "But the oversimplified claim by the social-minded left that cuts increase poverty isn't necessarily true in the long run since a reduction in allowances encourages participation in the labor market and reduces poverty in terms of (gross) income. Going out to work as a substitute for allowances has a big advantage since people supporting themselves aren't dependent on allowances and don't impose a burden on others."
Dr. Daniel Gottlieb, vice-president for research and planning at the National Insurance Institute, provides another perspective on the increasing numbers of the working poor. "The labor market has undergone a change in recent years, and not necessarily for the better," he says. "Labor laws aren't always enforced, and neither is the minimum-wage law. Also, minimum wages don't just go to the unskilled but also to the skilled. There's something unfair about this and this unfairness is part of the story. Minimum wages are needed in countries where there's a lack of fairness. Sweden doesn't have a minimum wage because it isn't needed there."
Poor workers are powerless workers who, in order to protect their jobs, rarely complain about being exploited or being deprived of their rights, and Israeli employers tend to take advantage of this, according to Barbara Svirsky, head of the Adva Center for social research in Israel.
"The surge in the number of workers becoming organized this past year has been due to their difficult situation," she says. "Their job security has been shaken considerably in recent years. Workers have been growing weaker for several decades now, enabling employers to exploit those from unrepresented populations such as refugees, foreign workers, and new immigrants," explains Svirsky.
"Employers take advantage because they can; they pay little because they can, opting to keep the profits to themselves," says Svirsky. "The neo-liberal ideology which opposes unions and glorifies employment flexibility and market forces has stripped the worker of his power."
"The real poverty rate is higher"
The rise in poverty can be attributed to the constant increase in the cost of living as opposed to little growth in the average and minimum wage, says Dr. Irit Keynan, head of the Institute for Civic Responsibility at the College for Academic Studies at Or Yehuda.
"High prices, low pay – the result is poverty," says Keynan who, along with the institute, has produced an index showing that the wage needed to provide a dignified livelihood is considerably higher than the official poverty line as calculated by the National Insurance Institute. This would indicate that a much larger number of people than the estimate provided by the institute don't have the financial means to live in dignity.
Svirsky attributes the rise in poverty in general, and among working people in particular, to Israel's growing inequality in recent decades. A 2011 report by the Adva Center shows that from 2000 to 2010 the income of most Israelis lagged behind the growth in gross domestic product, while the income of top-level management at companies listed on the Tel Aviv Stock Exchange's blue chip TA-25 index jumped by 140%.
Israel has one of the three highest poverty levels among countries in the Organization for Economic Cooperation and Development, along with Chile and Mexico. It is also one of five countries with the worst inequality, alongside the United States, Turkey, Mexico, and Chile.
According to Svirsky: "They used to say: 'If you work everything will be alright.' Then they said: 'If you both work, things will be OK.' Now the situation is: 'Even if you both work, things won't necessarily be alright.'"
A family of five needs a disposable income of 13,717 shekels a month for a dignified livelihood, according to Keynan's calculations. With Israel's median pay at 6,500 shekels a month, the average family with both parents working would have a tough time keeping its head above water even if it isn't defined as being poor – the poverty line for such a family being 8,500 shekels a month after tax. A family with both parents earning minimum wage – 4,300 shekels a months – would be scraping the poverty line.
How can poverty be eradicated?
Svirsky: "It starts with education: Good education should be provided to everyone who isn't getting it now. Meanwhile, unionizing should be permitted and not repressed, and the government needs to develop programs for vocational training and updating of skills at all stages of a career. It is now harder than ever to move between income levels because it's hard to gain skills at a later age."
Click the alert icon to follow topics:
ICYMI
Ken Burns' Brilliant 'The U.S. and the Holocaust' Has Only One Problem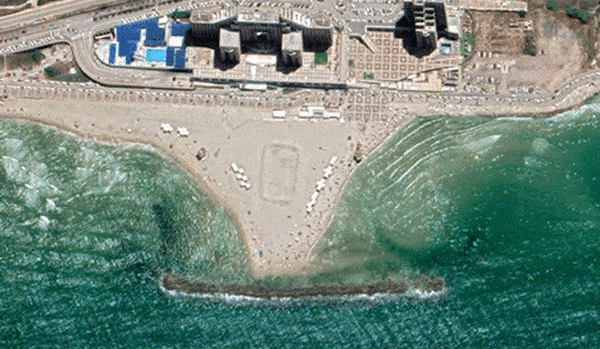 Facing Rapid Rise in Sea Levels, Israel Could Lose Large Parts of Its Coastline by 2050
Lapid to Haaretz: 'I Have Learned to Respect the Left'
The Mossad's Fateful 48 Hours Before the Yom Kippur War
As Israel Reins in Its Cyberarms Industry, an Ex-intel Officer Is Building a New Empire
How the Queen's Death Changes British Jewry's Most Distinctive Prayer