Seven Lies About Nochi Dankner
Misconceptions about the causes and effects of 'Dankerism'.
On Sunday last week calls started arriving from ratio and TV stations. They urgently wanted to know what we had to say about economic concentration and the collapse of Nochi Dankner's pyramidal IDB group of companies.
"You're calling at a bad time," I needled a caller. "When should I call?" he answered seriously. "Maybe two or three years ago," I suggested, not to belittle or annoy, but because beating Dankner and his ilk now is utterly pointless.
The story isn't Dankner, a prominent businessmen whose debts had mounted beyond sustainability. It's the system that has kept him and his like afloat in recent years, well after he was a known quantity.
Dankner is the face of the elite in recent years, in politics, banking, industry, the press − an elite characterized mainly by groveling before power. Not before money or talent, just power.
For a long time most Israeli media ignored economic concentration, Danknerism and everything that goes with it. Some out of fear, some because of ties to the money valves with the job opportunities and the power, and some for a simpler reason: Most of the media would rather somebody else set their agenda, usually some fluff, or issue of the day. Also, no interest group had an interest in explaining to the public about the system of economic concentration and Danknerism.
I first heard the expression "Danknerism" two years ago, from the CEO of one of the bigger companies in the Nochi and Danny Dankner group, a group which at its peak in 2008 controlled half a trillion shekels' worth of the public's money. By "Danknerism" the CEO said, he meant management without corporate governance: The boss at the top of the pyramid calls the shots, and the managers and directors do as he says, whether they understand his logic or realize it has an alien motive.
In the last week, after the kill was final, people who had until moments before tried to thwart any discussion on economic concentration (and leave Dankner in his place) started attacking him left, right and center; they started talking about the dangers of concentration. It wasn't a question of sudden conversion but of repositioning according to the spirit of the times.
Take the acquisition of Maariv: When Dankner bought that newspaper as it wallowed in years of red ink, almost everybody joyously sold the story that he'd throw a quarter-billion or half a billion worth of widows' and orphans' money into the paper "for the sake of democracy." Now they're saying that buying Maariv was a way to accrue power, clout and so forth. Do they now know anything new? Of course not.
The legends and lies continued this week and will probably continue for some time, though.
1. Dankner's big bad thing was the haircuts; the public lent him money by buying his companies' bonds and isn't getting it back, at least not in full. But that isn't the biggest problem.
In fact, it's rather the opposite. Dankner isn't repaying debts mainly because some of the industries in which his pyramid operated were opened to competition, or were put under regulation, or were exposed to public scrutiny. If not for that, his companies could have continued to merrily rob the public in peace and he'd probably have been able to roll over his debts to some time in the future, as the other tycoons do. They take fresh debt to repay old debt.
By that logic, a tycoon who robs hundreds of millions of shekels in monopolistic rents or by virtue of cozy ties in government so he can repay debt − is a saint.
The worst damage Dankner's pyramid caused the public isn't the haircut delivered to bondholders. It's how competition was thwarted, regulation was castrated, the watchdogs were tamed and corrupted. The howls should have arisen when IDB and the other pyramids were looting consumers and taxpayers, not now, when the robbery is over and they can't roll over their loans.
The bondholders and widows and orphans are just one group that got robbed by the pyramid. The bigger group is consumers and taxpayers, users of cellular services and cement, shoppers, buyers of insurance, and so forth.
2. Dankner gambled with our pension savings. That murmur rose to a shriek since his bet on Credit Suisse stock. But the truth is that other than his investment in the Swiss Bank, which didn't actually cause IDB serious losses, Dankner was far from being a gambler. All his companies were monopolistic money machines. If Dankner gambled on anything, it was on one thing: that the regulators and politicians would continue to grovel before him.
That was a pretty safe bet, not only because the regulators were looking at jobs in the pyramid, but because there was this gauzy sense that we live in a competitive start-up nation world. Dankner and his cronies sold the story that entrepreneurship should be encouraged and if anybody howled that it was a lie, that there's no entrepreneurship, just hot air and monopolies, nobody listened.
3. The institutional investors were wrong to buy IDB group bonds / were bewitched by Dankner. That's half true − they weren't wise to buy the bonds. The facts speak for themselves. The problem is that they didn't care if they failed because it was somebody else's money and they were concerned mainly for their own asses.
Half the managers of the institutional investors are inside Dankner's circle of power. Some got job offers, some expected job offers and some were just afraid of messing with IDB. The manager of one of the smaller investment banks spelled it out a few years ago: I don't need IDB's business or that of the tycoons. But I can't afford for them to blacklist me.
None of them had fallen under some Dankner spell. They gave him honor because he was strong and they wanted to please him. It's easy to please belligerent types hungry for power and money when you control other people's money.
4. Dankner wanted to influence the media as well, so he bought Maariv. The truth is contrariwise − Dankner already wielded huge influence over the media, not because of IDB's ad-buying power but because he was constantly building his power base and had strategic alliances with most of the media leaders in Israel.
Buying Maariv, if anything, marked the beginning of his end, because only then did the people grasp the "Dankner method." His underground alliances with the media bosses before he bought Maariv had been much more effective than directly using the newspaper, which had long since lost its influence.
5. Danny Dankner, powerhouse. This was one of the biggest fibs the press has told in years. When former Bank of Israel governor Stanley Fischer set out to oust Danny from chairing Bank Hapoalim, he discovered to his astonishment that the press mostly sided with Danny - and Fischer suddenly realized that the battle wasn't with Danny but with his cousin Nochi pulling his strings.
Danny had gone broke years before was ousted from Hapoalim, a helpful thing for anybody wanting to pull a banker's strings.
6. Finance institutions erred in lending money to IDB − look at the haircuts IDB delivered. The banks lent a billion shekels to the private companies at the very top of the IDB pyramid − Ganden and Tomahawk, which were three to four layers distant from the companies actually making money in the group. Only about 5% to 10% of the loans were secured.
The banks had hoped they could cover the loans, roll them over, conceal them; if Nochi Dankner could keep IDB they could reschedule the debt for 2,000 years, backed by IDB shares that might one day skyrocket − who knows? That's roughly what Hapoalim did with loans given to Maariv well after the company's heading for bankruptcy was clear.
7. "IDB's transfer to new hands marks a new era in the Israeli economy." No, it doesn't. Yes, the watchdogs that had licked Dankner's hand are now foaming at him. But without change in the ecological environment that enabled him to grow, within a year or two we'll just have new Dankners, or the existing other ones will become stronger.
We do have a historic opportunity, a rare one in countries captured by violent cliques of big business groups, to eradicate economic concentration and Danknerism. The problem is that it's a huge, never-ending job that requires constant confrontation with the most powerful players. The real enemies of the free market use their money to buy social legitimacy. Also, mostly, the public doesn't care, only waking at the end of the act, after the battle is over.
Five years ago, ere the great financial crisis, we published a series of articles about tycoons who were taking over the country and asked who will be the Louis Brandeis of Israel? Who will take on economic concentration in Israel and tackle the robber barons? We didn't get many responses back then, but this is now. Here's my email: guy.rolnik@themarker.com.
Click the alert icon to follow topics:
ICYMI
Ken Burns' Brilliant 'The U.S. and the Holocaust' Has Only One Problem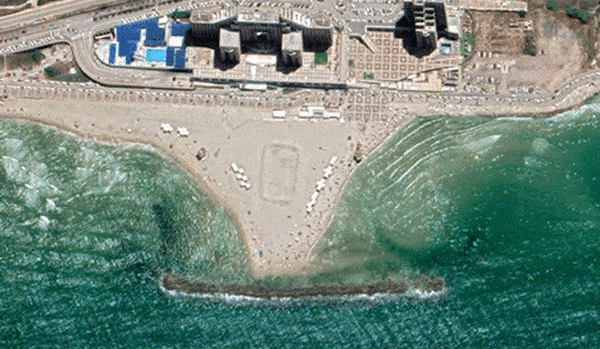 Facing Rapid Rise in Sea Levels, Israel Could Lose Large Parts of Its Coastline by 2050
Lapid to Haaretz: 'I Have Learned to Respect the Left'
The Mossad's Fateful 48 Hours Before the Yom Kippur War
As Israel Reins in Its Cyberarms Industry, an Ex-intel Officer Is Building a New Empire
How the Queen's Death Changes British Jewry's Most Distinctive Prayer