Analysis |
Is Privatization Bad? Not for Everyone, It Seems
At El Al and at Discount Bank, the workers and managers are the ones making all the profit. Fears privatization means massive employee layoffs have been proven baseless.
During the social protest of the summer of 2011, I was marching with demonstrators who were shouting the protest's slogan, "The people want social justice," when I noticed four young girls aged 10 who were holding a huge sign that read "Privatization is bad."
I suspected that these girls were not really familiar with the issue of privatization, so I politely asked them to sit down on a nearby bench and then proceeded to give them a brief presentation on privatization. I told them that they must distinguish between the privatization of social services, such as health and education, and the privatization of business enterprises, such as airlines and banks. I explained to them that there are two kinds of privatization – good and bad – and that the factor determining whether a given privatization is good or bad is not who the owners are but how the company's field of business activity is constructed.
I pointed out to the four girls that the opponents of privatization offer arguments that must be carefully analyzed:
- The state is responsible for the provision of various services to its citizens and must not shirk its responsibility in this area.
- The privatization of a company serves the interests of the tycoons, who are interested only in profit margins.
- The privatization of a company necessarily leads to employee layoffs.
Regarding social services, privatization raises several serious questions. Here one must ask what services the state should supply and also knows how to supply.
However, in the business world, the situation is very different, because the government's presence is not needed there. In fact, the government has only one function in the business world: to make sure that the market runs in a proper, orderly fashion and that it is competitive and open, instead of being controlled by monopolies and cartels or by militant trade unions whose hand is on the main switch. "Want to hear some examples?" I asked the girls. "I shall be happy to provide you with them."
"For instance, let us take El Al Israel Airlines and Israel Discount Bank. Both companies were privatized in 2005. Israel Discount Bank was sold to the Bronfman-Schron investment group headed by Matthew Bronfman and Rubin Schron, while El Al was sold to the Borowitz brothers – Izzy and Dedi. Have any of you girls noticed any dramatic change in the management of these companies following their privatization? Have any of you seen mass employee layoffs? Have any of you seen the controlling shareholders raking in profits? No, you have not seen such things.
And this holds true for both Israel Discount Bank and El Al. Why? Because, although both companies have been transferred to private hands, they were never really privatized. They are controlled by workers' committees that have succeeded in sabotaging many management initiatives intended to improve the company's performance and its competitive position.
"It may or may not be a coincidence but the CEOs of Discount Bank and El Al have announced that they are stepping down: Israel Discount Bank CEO Reuven Spiegel is leaving after three and a half years, while El Al CEO Eliezer Shkedy is parting company with the airline after four years. Although each of them is doing so for different reasons – personal and otherwise – Spiegel and Shkedy do have one thing in common: They are leaving companies that have not yet managed to adjust to a changing business world and to improve their competitive position.
"While there are many factors behind this failure on the part of both Discount Bank and El Al, one of the central ones is their failure to effectively control their human resources. When he started out at El Al's helm, Shkedy initiated a reward system for employees based on results and this move improved the company's profit picture somewhat. In addition, he replaced half of El Al's fleet of planes, improved the level of service and reinforced the protective measures granted to El Al in the face of rising fuel prices. However, these are evolutionary changes. El Al must be better prepared to deal with the ever-increasing competition in the air travel industry that has become even more formidable with the implementation of the reforms connected with the Open Skies pact between Israel and the European Union. (That agreement was approved by the council of EU transportation ministers last December and by the Israeli cabinet in April.)
In order to arrive at that goal, the company must undergo more extensive and more revolutionary changes. Not only must it cut down on the number of its employees and adjust to the new era of low-cost flights, it must alter the exaggerated employment conditions enjoyed by certain segments of its staff, including its pilots.
"At Israel Discount Bank, Spiegel tried to introduce major streamlining moves but was stymied time and again by the worker's committee chaired by Ricky Bachar.
Although Spiegel did carry out some degree of staff downsizing, he was unable to pull the bank out of its low cost-efficiency ranking compared to the country's other major banks. As a result, Discount Bank's equity-market value ratio is in the doldrums as opposed to its competitors. The controlling shareholder, the Bronfman-Schron group, failed to turn Discount Bank into a more successful and competitive player in Israel's banking community and has decided to sell its controlling shares.
This past week some of the group's shares in the bank were sold on the Tel Aviv Stock Exchange and the investment group's intention is to eventually part with all of them. Thus, Israel Discount Bank has become a banking institution where no one has a controlling stake.
"The controlling shareholders in El Al, the Borowitz brothers and British-Jewish businessperson Poju Zabludowicz, would love to pull out of their investment in the airline, but here the situation is more complicated., A private equity fund controlled by Ishay Davidi, FIMI, was interested in becoming the controlling shareholder but only if the new labor agreements at El Al would meet with the fund's approval. The previous collective labor agreement at El Al expired on December 31, 2012 and, since then, no agreement has been signed. FIMI wanted to see a new agreement that would introduce streamlining measures, promote increased productivity on the part of the company's workers and managers and make El Al a more effective player in the air travel industry, which is becoming more and more competitive. So far, such a collective agreement is not in sight, and FIMI has decided to give up its plan to become controlling shareholder.
"Of these two companies, El Al's situation is apparently more problematic. It is operating in a far more competitive environment than Discount Bank. El Al's playing field includes such aggressive low-cost airlines as EasyJet and Ryanair, corporate giants with a much higher level of cost-effectiveness; is subject to major fluctuations; and has witnessed several airlines that have nosedived to bankruptcy.
In contrast, Discount operates in the local market, which could be described as oligopolistic. Even in slump periods, the bank has managed to keep its head above water and to make a profit. In addition, Discount Bank enjoys the protection of the Bank of Israel, which is more interested in stability than competition in the local banking market. The lion's share of the profits at Discount Bank and El Al goes to the workers and the managers, not to the controlling shareholders or the customers.
"In recent years, there has been considerable talk about the need for a more egalitarian share in the profits on the part of all of a company's major players, namely, its shareholders, its employees and its customers. This is not happening at either Discount Bank or El Al. In both companies, the workers and the managers are the ones who are making all the profit. In the final analysis, fears that privatization means massive employee layoffs and turns the company's controlling shareholders into affluent individuals have been proven baseless. The employees at Discount Bank and El Al, who, for years, have heard threats and warnings about their company's precarious state, about increased market competition and about the uncertainty of their continued employment, have learned that, while CEOs at their company may come and go, they – the employees – will go on forever. They are not particularly concerned over the issue of who will be controlling shareholder because they have the power and because the main switch is in their hands. The employees can paralyze the company or seriously disrupt its operations, thereby deterring any CEO or controlling shareholder who daydreams about greater cost-effectiveness, increased profitability and quick profits. Moreover, in both companies, the concept of government ownership is so deeply rooted in the corporate culture that the employees are convinced that, in an emergency, the state will come to their rescue.
At Discount Bank, the idea of the state's intervening to save the company is a given in the employee's minds because the state cannot allow any of the country's banks to go under. Even at El Al, this belief in the state as the ultimate savior makes eminent sense because, when all is said and done, El Al is still regarded as Israel's national airline.
"In short, in medium and long-range terms, both Discount Bank and El Al will have to undergo a revolution in order to adapt themselves to the current business environment. In the meantime, the employees in these two companies can continue to make a handsome living without having to make any concessions. Actually, a substantive change will take place at the bank and at the airline only if they find themselves in a major crisis. Only a large-scale crisis will create the sense of urgency that could lead to management and cultural change capable of turning the two companies into truly private business enterprises in terms of character and conduct. Is privatization bad? Not for everyone, apparently."
P.S.
I want to assure my readers here that I did not trouble these four girls' brains with any presentation. When they grow up, they will understand the meaning of good privatization.
The problem with privatization's opponents is that they create a single equation regarding this issue: privatization = employee layoffs + tycoons getting richer by the moment. At the same time, these opponents ignore all the various incidents where this equation does not apply at all. In markets that are not properly regulated and are not competitive, the profits are divided among the workers and the managers.
This is what is happening at Israel Discount Bank and El Al. However, in other markets that are controlled by the state, such as electric power and ports, all the profits go to the workers. In both kinds of market, the consumers pay the price – that is, they have to pay high prices for their goods and services. In the case of electric power, the public pays an astronomical price because the Israel Electric Corporation's gargantuan debt – 70 billion shekels ($19.9 billion) – is the responsibility of the state, which provides the IEC with bank guarantees and is dealing with a monster that has become too big to topple. In such corporate settings, the CEOs cannot introduce any major cultural or management changes and they fall like flies before the workers' committee.
Click the alert icon to follow topics:
ICYMI
Ken Burns' Brilliant 'The U.S. and the Holocaust' Has Only One Problem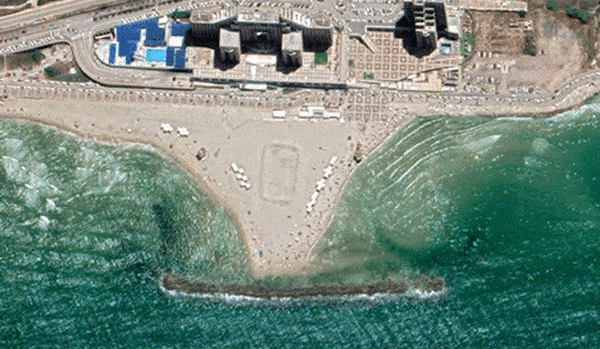 Facing Rapid Rise in Sea Levels, Israel Could Lose Large Parts of Its Coastline by 2050
As Israel Reins in Its Cyberarms Industry, an Ex-intel Officer Is Building a New Empire
How the Queen's Death Changes British Jewry's Most Distinctive Prayer
Chile Community Leaders 'Horrified' by Treatment of Israeli Envoy
Over 120 Countries, but Never Israel: Queen Elizabeth II's Unofficial Boycott