The Israeli Paradox: So Many Jobs, So Little Income
An imbalanced labor market that is long on higher education and short on relevant skills is creating a job market of working poor, says leading management consultant Ze'ev Rotem.
As finance minister, Yuval Steinitz proudly stated a year ago that the 340,000 jobs created in Israel over the three previous years were the most the economy had ever generated in its history and the highest per capita rate in the Western world. But Ze'ev Rotem, the CEO of Rotem Strategy, a management consulting firm that has over the last 15 years provided strategic advice to many of Israel's biggest companies, asserts that that figure is highly misleading.
"On a macro level the numbers are truly positive," he says. "But at the level of the ordinary working person there's nothing to celebrate. From January 2012 until the end of June 2013 the economy generated 180,000 new jobs –- that is 120,000 per year –- and this really served to lower the unemployment rate significantly, but the numbers don't attest to quality. Most jobs that are being offered are part-time, seasonal and low paying. They don't enable the people holding them to make a decent living and provide for their basic needs."
Rotem says that every third worker in Israel is employed part-time, meaning one million people do not enjoy full-time employment. The implication is clear: People set out for work every morning to jobs that pay salaries that don't cover their expenses. The fact that Israel's poverty rate is among the highest in the countries belonging to the Organization for Economic Cooperation and Development isn't a coincidence, he says.
"We're not talking about deadbeats who sit around at home. One quarter of households with a breadwinner are poor. We boast a low unemployment rate but in fact the economy is producing more and more poor workers," says Rotem.
An analysis of the figures reveals a worrisome picture of high rates of part-time and seasonal work among the new jobs being created. The second quarter of 2013 saw a gross increase of 4,000 in job openings, a seemingly impressive number, but 3,000 of those were for waiters, bar tenders, sales clerks for the summer, banquet hall workers and so on, notes Rotem. The number of high-quality, permanent jobs that last more than a few months is marginal, he says.
"Indeed, in the third quarter the entire gain in summer jobs was wiped out," says Rotem, "and the number of job openings fell by at least 60,000. Looking at the first two quarters of this year, the only increase was in demand for service reps and realtors. Everything else saw a drop in demand."
Newest jobs are the worst
Rotem claims that half of all job openings offer less than the NIS 4,300 a month minimum wage and 70% are below the NIS 6,500 a month median wage "This suggests that the newest jobs offer even worse conditions than existing jobs," he says. "The figures are mainly relevant for the young now entering the labor market, many of whom, by the way, are quite well educated."
Are university graduates affected by this?
"Graduates are no less affected than others, perhaps even more so. The higher education bubble has created a situation whereby education is no longer the way to escape the cycle of poverty but often does precisely the opposite. Israel currently has one of the highest per capita rates of college graduates in the world. Of 120,000 people of each birth year, about 55,000, or 45%, start university or college. Many begin studies that don't promise employment or the ability to make a good living."
Rotem warns against too many students focusing on what he calls "vague" occupations such as management, law, accounting and other generalized disciplines – as opposed to more solid occupations and professions.
"The market today needs engineers, skilled workers and computer people," he says. "For every engineer and computer technician there are now two job openings. On the other hand, for every five graduates in law, management, accounting and general studies there is just one opening."
What does this mean?
"Outstanding students and graduates of top universities will find work, and the rest will get the crumbs," he says, asserting that over the last decade and a half a major imbalance has been created in the Israeli labor market. The government wanted to make higher education available to the masses, which led to a proliferation of private colleges with aggressive recruiting policies and, in turn, has created a surplus of people trained in unneeded professions.
"It's hard to blame students when they don't have any alternative. The vocational courses of study that were given great importance until 15 years ago have dwindled and been closed down. So where should they go study? Wherever they can, in places where degrees are handed out but aren't suited to the needs and real challenges of the labor market. So a bright young person goes out to a market that mainly offers part-time jobs at insulting pay."
We've turned into a white-collar – but poor – society then?
"Worse, we've gone back 100 years in time – to the diaspora. A big part of Zionism was to bring about a transition from nonproductive diaspora livelihoods like being middlemen and providing services to productive work. We've regressed because we lost our economic equilibrium." Rotem notes that industry made up 20% of Israel's gross domestic product in the 1990s but the figure has since declined to 16%. Meanwhile, finance, real estate and services have risen from 16% to 25%. "Although this is a worldwide trend, we've taken it to an extreme. The part played by industry in our economy is in the bottom quarter of OECD countries alongside Spain, Greece and Portugal. In finance, real estate and services we're in second place after Luxembourg."
Rotem says that Israel's most important national mission should be restoring balance to the economy by giving preference to investment in the productive sector. This means investing in infrastructure, equipment and machinery, research and development, vocational, technological and engineering training, as well as assistance to exporters.
Rotem knows what he's talking about. For the past 15 years he's worked with large companies in every facet of industry and services and also in the capital market. For several years he's played a role in government planning.
You talk about going back to blue-collar days. But what parent wants their child to be a mechanic?
"Let's not forget that most of the population isn't in on the game of supposed good jobs. Some 55,000 young people pursue higher education each year, but do we need so many? And where are the other 65,000 their age who don't go to college or university? The country needs to begin investing in them to allow them to find good jobs. It won't help just them; it will raise the level of productivity throughout the economy."
Vocational education?
So you are suggesting going back to the days when academic and vocational streams were offered back in high school?
"I'm not saying that vocational education in the past was perfect. There were plenty of mistakes that shouldn't be repeated. But rather than fixing the problems, we destroyed the entire system and tried a completely different direction in education and the economy. We've conducted an experiment and it isn't working. We gave priority to finance and services, and what did we get? People who can't make ends meet. Is that better? We need to learn from failure and start up vocational training streams already in high school, followed by job training paths."
How do you turn a low-esteem profession into a desirable one?
"People's status is ultimately determined largely by their earning capacity. So if there will be a declared investment in industry as well as training programs set up to allow people to earn more in productive trades than in white-collar jobs, they'll move up in status."
What would you advise the government to do immediately?
"I call for raising a flag with the slogan 'Zionism means productivity – luftgeschaft is diaspora,'" he says, using a Yiddish word that means hot air or impractical dreams. "And it needs to come from above: from the president, prime minister, finance minister, the Knesset, the media. Someone who sells a high-tech company to foreigners doesn't create jobs. A financier who takes control over companies with the public's money isn't a hero. Whoever creates quality jobs in Israel needs to become a hero in our culture. Investing in the productive sector is the way to strengthen the labor market and to boost productivity, and this is what will enable more people to earn a dignified livelihood from their work."
Click the alert icon to follow topics:
ICYMI
Ken Burns' Brilliant 'The U.S. and the Holocaust' Has Only One Problem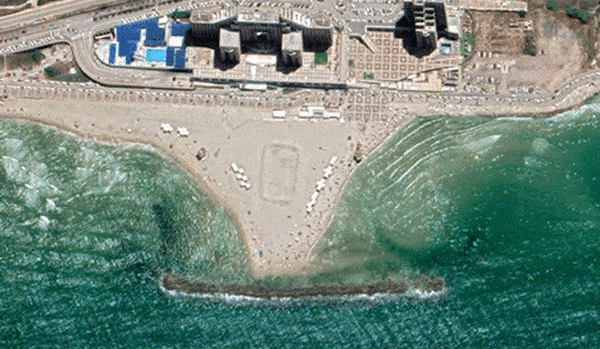 Facing Rapid Rise in Sea Levels, Israel Could Lose Large Parts of Its Coastline by 2050
As Israel Reins in Its Cyberarms Industry, an Ex-intel Officer Is Building a New Empire
How the Queen's Death Changes British Jewry's Most Distinctive Prayer
Chile Community Leaders 'Horrified' by Treatment of Israeli Envoy
Over 120 Countries, but Never Israel: Queen Elizabeth II's Unofficial Boycott