The Budget Cut That Cuts Too Deep
If the state wants to slash child income stipends as a bid to get the ultra-Orthodox to work, it needs to have a mechanism in place to help those poor families who do work.
Seven billion shekels -- that's what the state spends on child stipends every year. The stipends are paid to all parents, regardless of income. This makes the child stipends a very simple instrument, and a very effective one, too. They're effective mainly at increasing the income of poor families. A family with three children, for instance, receives NIS 700 a month in stipends.
Not anymore. The draft budget for 2013-2014 calls for cutting child stipends by NIS 2 billion, about 30%. Parents will receive NIS 140 a month per child, down from between NIS 175 and NIS 263 per child. For a family with three kids, this means a total of NIS 420 a month and NIS 300 less than before. For particularly poor families, this is a very significant loss. Very poor families often have many more than three children. A family with six children, for instance, will be receiving NIS 840 after the cut, down from NIS 1,300 – which is NIS 470 less a month, or NIS 5,700 less a year. These are numbers that will be felt.
This cut didn't come out of nowhere. It has two goals. The first is saving money. NIS 2 billion is nothing to sneeze at. The second goal is to increase the pressure on the non-working poor – namely the ultra-Orthodox and, to a lesser extent, Arab women – to go out and work. For that reason, the budget plan includes other means of pressuring the poor who don't work. Non-working poor will be losing their right to an Arnona (property tax) discount (NIS 4,000 a year); to childcare discounts (NIS 10,000 a year); and to state-subsidized housing. The ultra-Orthodox non-working poor will also lose out as the state cuts funding to yeshivas for married men and ultra-Orthodox grade schools that don't teach core subjects.
There's no question about it: The lives of the non-working poor are going to turn into hell. There's no question: If these parents don't join the workforce, due to their own refusal (ultra-Orthodox men who insist on continuing to study at yeshiva) or because they simply can't find work, then Israel's poverty rate will be increasing significantly over the next few years.
But how much of an increase are we talking about? The budget doesn't address this, even though the socioeconomic agenda adopted by the government five years ago was supposed to make the government regularly publish data on poverty and social gaps. In any case, the National Insurance Institute estimates that these changes will push another 40,000 children below the poverty line. That means a massive increase of 5% of the country's children will become newly impoverished.
It's incredibly difficult to watch children pay such a steep price for their parents' refusal, or inability, to work. But it's easy to understand why the government wants to toughen its stance against those who won't get jobs. Poverty by choice is a particularly difficult problem in Israel – the ultra-Orthodox make up 12% of the nation, and the Bank of Israel anticipates that by 2060, they'll account for 27%. If they continue not working – only 45% of Haredi men work nowadays, compared to 82% of non-Haredi men – poverty rates will skyrocket, and the state will simply collapse.
Thus, the state sees it as imperative to force ultra-Orthodox men to work, and is doing so by conditioning nearly all assistance on working, while cutting back on stipends that enable people to get by without working. Hence, the shrinking child stipend.
The problem with that last measure is that since both child stipends and the cuts are universal, everyone is hurt, including those poor families where the parents do work. Based on National Insurance statistics, 6.7% of families with two working parents are poor. These families will pay a high price in the state's war against the ultra-Orthodox and others not working by choice.
What's more, the Haredi refusal to work isn't simply for the sake of refusal. These people follow the news and know which way the winds are blowing, and there are members of the ultra-Orthodox community who would be happy to go out and work, if only the labor market would open its arms. The ultra-Orthodox face discrimination and come to the workforce with pitifully limited skills. Drastically cutting their stipends with the goal of getting them to work – even though they're not necessarily suited to the workforce – isn't exactly proper welfare policy.
The necessary conclusion is that the planned cut to child stipends might have gone too far. We need to cut the stipends, partially because they encourage people not to work, but a more moderate cut might be in order. We might also do well to consider compensating the working poor in other ways.
Back in 2008, the OECD recommended that Israel cut back on child stipends and use the money saved in order to fund negative income tax. Negative income tax – state money paid to the working poor – achieves two goals. It assists the working poor, and it encourages people to work. The 2013-2014 budget draft, however, is completely void of such a plan.
Instead, the Finance Ministry says the state helps the working poor by providing all sorts of free services for young children. These include free childcare starting at age 3 (this is provided to all, including parents who don't work); free after-school care for people in the bottom three deciles (also provided to all, including parents who don't work); and increasing the number of state-subsidized daycares (available only to working parents). Thus the state eases the life of the working poor, they say.
That may be true, but that doesn't make it enough.
In order to make sure that Israel isn't torturing its poor for nothing, particularly those who work, we need to consider a mechanism to counteract the cut to child allowances. National Insurance, for instance, has proposed increasing negative income tax to equal the sum being taken away from child allowances, so that the working poor won't actually be hurt.
In addition, the state needs to make the utmost effort in order to help the poor – particularly the ultra-Orthodox – enter the workforce. The 2013-2014 budget draft does contain mention of such an effort, in the form of a nationwide "Wisconsin Plan" welfare-to-work program. But this program needs to be expanded with more funds for training, income support, encouraging employers to hire weak populations, and more. Otherwise, we're condemning the poor, including the ultra-Orthodox, to suffer unfairly and unjustly.
Click the alert icon to follow topics:
ICYMI
Ken Burns' Brilliant 'The U.S. and the Holocaust' Has Only One Problem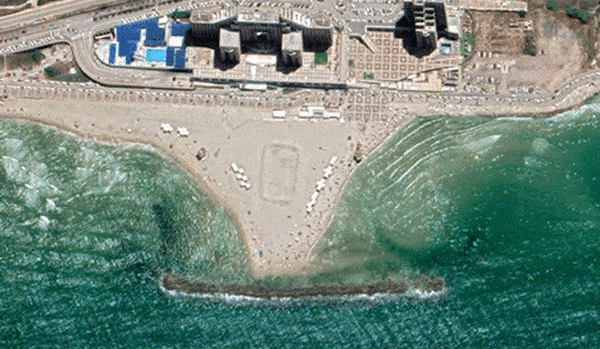 Facing Rapid Rise in Sea Levels, Israel Could Lose Large Parts of Its Coastline by 2050
Lapid to Haaretz: 'I Have Learned to Respect the Left'
The Mossad's Fateful 48 Hours Before the Yom Kippur War
As Israel Reins in Its Cyberarms Industry, an Ex-intel Officer Is Building a New Empire
How the Queen's Death Changes British Jewry's Most Distinctive Prayer