The Revolution of Israel's Arab Women Begins in Tira and in Kalansua
Two Arab cities in Israel boast municipal employee unions that are nearly all-female. They are focusing their efforts on fighting for the rights of their women members, who are near the bottom of the food chain when it comes to pay, hiring and benefits.
Kalansua, an Arab town in central Israel with a population of 20,000 residents, has been hit by crisis in recent years.
The problems reached a peak with the murder of Wiam Zmiro, the municipality's director-general, in April 2011, and the suspension two months later of the former mayor, Mahmoud Hadija, over allegations of irregularities in the tender process. Now the talk of the town is the decision to introduce time clocks that read finger prints for all municipal employees.
While the demand that workers punch in and out using their finger prints may seem minor in comparison with murder and alleged financial improprieties, it is causing conflict between city administrators and its rather militant, and predominantly female, trade union. Since December 1999 the workers' council has been dominated by four women: Aida Ras, Samia Abu Ras, Wiam Zmiro (no relation) and Naama Jazawi. The only man, Natur Saraji, is a holdover from the days when the local was exclusively male.
The women of the municipal employees' union have taken up the cause. On February 12 the Tel Aviv Regional Labor Court in Tel Aviv is scheduled to hear an urgent request from Israel's national trade union umbrella organization, the Histadrut labor federation, to block the introduction of biometric identification in Kalansua.
'We decided to put an end to that shameful situation'
This battle is part of a larger war that Ras, Abu Ras, Zmiro and Jazawi are waging on behalf of the female municipal employees they represent and all working women in Kalansua. Abu Ras relates that on Sunday she held a meeting with two women from the town who told her they had brought together dozens of other women from Kalansua of various ages, most of them married, in order to establish "a local women's movement that will help women reach high positions in the Kalansua municipality and other public organizations."
Abu Ras noted that the women had named their group, somewhat disingenuously, "The Young People's Movement," in order to camouflage its real purpose. "They were afraid the men would try to destroy" the organization if they knew it was all about the women, she said.
"These women travel the country together, organizing evening lectures and other activities," says Abu Ras, adding, "Their first goal is to take over Kalansua's city council, or at least get a foot in the door, since all the members of that influential group are men. As a mainly female workers' council in the municipality we will help their group as much as necessary despite, or perhaps because of, our tense relationship with the city's all-male senior tier, particularly acting mayor Jamal Abd el-Karim, over the discrimination against women in hiring and salary. We share common interests with these women," says Abu Ras.
What common interests? You already have jobs in the municipality.
The chairwoman of the union local is Aida Ras, a social worker who belongs to the council of Na'amat, the women's organization associated with the Histadrut. "Is it appropriate that in a municipality where 70% of the 210 employees are women, all the senior positions, such as department heads, are filled by men? Is it reasonable that not a single one of the town council's 13 members is a woman? I was humiliated, for political reasons, by the municipal leadership in 2000: I wasn't paid for eight months and afterward I was fired over allegations that were never proved, until the labor court reinstated me" and ordered the city to pay her the wages it had withheld, Ras says.
"But what spurred my colleagues and me to run for the union committee was the disgraceful situation of 180 women workers in the municipality who were hired as teachers' aides and as cleaners, through a contractor. One of our major tasks as a union was to get these workers, who were paid peanuts, to be made salaried city employees. It was a long and difficult fight that dragged on because of the scandals in the municipality and the murder of the director general. We launched strikes and sanctions until the city administrators" agreed to hire them as regular employees," Ras says.
Zmiro: "These contract workers, almost all of whom are women, were hired for reasons connected to local politics. Each one received a 30% position and thanked God that she had a job. They were afraid, or ashamed, to check their pay stubs, and they also were not involved in the union's battles on their behalf. But we soon discovered that they were not receiving all the social benefits to which they were entitled, [such as] employer contributions to pension and supplementary education funds, and we decided to put an end to that shameful situation.
"When the municipality's leadership did not accede to our demand to make them full-time and raise their salaries, we brought in the Histadrut and the chairwoman of Na'amat for the Southern Triangle District, Maisam Jaljuli, and we got the job done."
A model for emulation
Jaljuli, a Tira resident who has been providing hands-on assistance to the workers' committee, describes the changes she has seen as a result of the women's efforts.
"Women workers in the municipality felt exploited. They were asked to work overtime, for example in city-run kindergartens, and didn't dare open their mouths. Now they check to see what they deserve, with the union's help, and demand any payments that are due them.
"These workers have become members of the nonprofit organizations of the Union of Clerks-Administrative Public Service Employees, which provide in-service training in hotel accommodations in Eilat or Tiberias. It wasn't easy, we had to battle the municipality in labor court," Jaljuli relates.
"In the past year, and particularly in the past few months, the union has been focusing on the fight against the biometric signatures. The city administration threatened to withhold pay from people who refused to clock in and out of work using the finger print time clocks. When October salaries went unpaid we went to court, where the municipality was ordered to pay up," Jaljuli says.
"The women who work for the city of Kalansua are beginning to wake up, to become aware of their situation and not bow their heads in defeat, and it's because of the female members of the municipal workers' council. A few years ago no one would have dreamed of a union local in the Arab sector that was made up mostly of women, even if most of the employees were female.
"In Kalansua and other Arab communities women never thought about addressing the issue of protecting workers' rights. The change began eight years ago in Tira, when women joined the municipal workers' committee for the first time. Together the workers fought against the municipality's painful recovery program," Jaljuli says, adding that the city workers' unions in Tira and in Kalansua are now "models for emulation in other Arab towns and villages."
'These women will go far'
What's so bad about using biometric signatures? Why fight them?
"It's the principle of the thing," says Ras, "It's an invasion of privacy. We don't want information about every worker to be funneled into a central database that may not be secure."
What about the Young People's Movement and getting women into the city council? After all, a union local is not a political party.
Zmiro: "We see the workers' committee first of all as a way to help women advance to senior positions in the municipality. There are no woman department heads in the Kalansua municipality, and of the town's nine schools only two have women principals. We dream of a woman being elected mayor, even though Arab society is chauvinistic and women vote as their husbands tell them to.
She points out that there are few female mayors anywhere in Israel, "and that's not right. Miriam Fierberg-Ikar, our neighbor in Netanya, is very successful as mayor. In the Arab sector there's an advantage to electing a woman mayor: Women take a broader view of things. They don't take tribal concerns as much into account when they make decisions. Also, a woman mayor will work more for the improvement of women's status at work and in society," Zmiro says.
Attorney Gil Bar-Tal, who is in charge of municipal employee affairs in the Histadrut, has this to say about the Kalansua local: "It stands out among the worker councils in the Arab community. It deals very well with management. Its members know what they say and what they want – it's a women's committee that's militant in the good sense of the word. They know how to present data and analyze situations, and they don't shout empty slogans. They show a level of assertiveness that's rare. These women will go far."
'We'll be satisfied with a department head'
Librarian and special-education teacher Nasreen Abd al-Hay, heads the Tira municipal employees council. Six of the seven members of the committee, which was elected in 2008 and re-elected in 2010, are female. Abd al-Hay says that in Tira, as in Kalansua, women tend to work in low-level, low-salary jobs, perhaps because most have not even graduated from high school.
There are no female department heads in the Tira municipality, not even in the mainly female welfare department, Abd al-Hay relates.
"The first thing our union local did was to provide courses for some of the employees so they could earn a high-school equivalency diploma. Now they're back in school, this time in subsidized courses where they earn professional-development credits. I'd like to believe that getting an education will give these women self-confidence. In my opinion, a woman mayor is too distant a dream. I'd be satisfied with a woman department head," Abd al-Hay says.
Thayra Haj Yahya, a member of the Taibeh municipal workers' council who is the head secretary of one of the town's elementary schools, admits that the unions have not won their battle against the finger print-reading time clocks, and says the issue is no longer on her agenda. "We have more urgent things to deal with, particularly unpaid salaries."
She says that Taibeh city employees were not paid regularly from 1994 to 2000, and again in 2006–2007. The municipality owes a total of NIS 30 million in back pay. "Since I'm busy protecting workers' rights, I haven't been dealing with the feminist issue at all, unlike my colleagues in the other cities," Haj Yahya says, adding, "When a worker is paid late, it's disastrous."
In addition, she says, "With jobs in Taibeh, which has 40,000 residents, being so scarce due to the lack of industrial zones and large chain stores, electing a woman mayor isn't relevant. Still, having women join the workers' councils helps protect the rights of working women, who are the weak link in their workplaces. This is particularly true in the Arab sector," says Haj Yahya.
Click the alert icon to follow topics:
SUBSCRIBERS JOIN THE CONVERSATION FASTER
Automatic approval of subscriber comments.

NOW: 40% OFF
ICYMI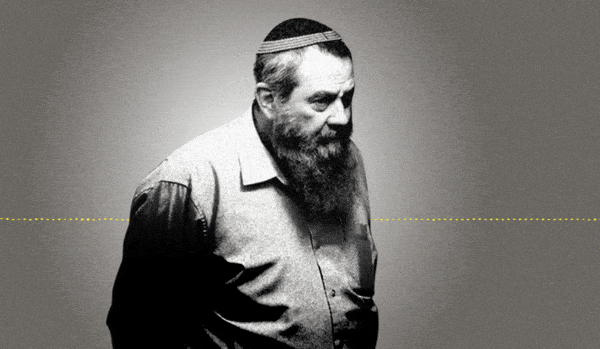 Jewish Law Above All: Recordings Reveal Far-right MK's Plan to Turn Israel Into Theocracy
Why I'm Turning My Back on My Jewish Identity
Down and Out: Why These New Immigrants Ended Up Leaving Israel
The Reality Behind 'The White Lotus' Sex Work Fantasy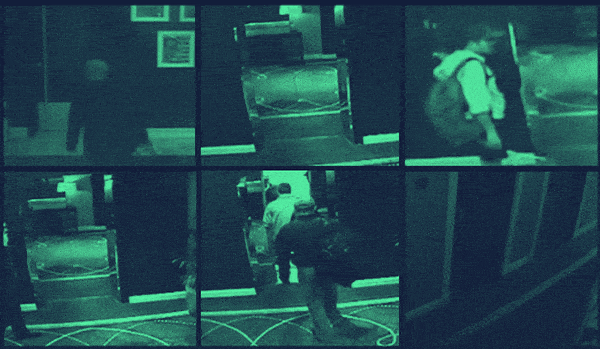 This 'Dystopian' Cyber Firm Could Have Saved Mossad Assassins From Exposure
Comeback Kid: How Netanyahu Took Back Power After 18 Months in Exile