Say Somebody Gave You a Billion Shekels to Invest
When it comes to economic growth, we're more or less at the mercy of technology.
Say somebody gave you a billion shekels to invest, with the following caveats
1. The investment must encourage economic growth, produce returns over time and create jobs, directly or indirectly.
2. It doesn't matter which industry you choose - industry, tourism or services. But you can't buy existing businesses. (That doesn't create real growth or new jobs.)
3. You can't invest in a start-up or in biotech R&D. Not that there's anything wrong with them, au contraire, but they wouldn't generate quick returns or create many jobs.
If the investment is successful, the investors benefit and Israel gets tax income. When economists talk about investment spurring growth, this is what they mean.
But in Israel's current economic and business environment, theory and practice diverge. For years, in Israel and in the Western world in general, people haven't been investing in new businesses or significantly expanding existing ones. There has been a lively investments scene - companies and businessman have been friskily trading in whole companies or shares, not that it always works out.
But none of this frenetic activity has meant much in terms of growth, job creation or economic activity as a whole. In the short run a few people such as lawyers, accountants or brokers make a windfall. But neither economic activity nor the man in the street benefit.
Once upon a time
Things were different 15 years ago. In Israel, the 1990s were a time of large investments in new businesses that created jobs in various fields.
For example, we saw heavy investment in chipmaking. New jobs were created. In communications and media, new companies sprouted in cellular, in cable, satellite and commercial television. In tourism, new hotels grew like mushrooms. In retail, thousands of new stores were opened. In software, there were huge projects.
The changes taking place then were highly visible. Large companies, like Cellcom and Partner Communications that arose seemingly from nowhere employed thousands. Eilat's hotel-studded skyline was reaching ever higher and mall and restaurants popped up everywhere. All in all, Israel of 2002 looked very different from Israel of 1992.
True, the hugue waves of Russian immigration to Israel of the early 1990s drove much of this change, but that is only part of the story. Large new businesses grew over that decade, contributing to growth, GDP and employment.
That was then. When was the last time you saw a communications company hiring en masse, a new hotel rising from fallow ground or a communications company a new supermarket being established?
The surprise, and in apparent contradiction to economic theory, is that the wave of investments during the 1990s happened when real interest rates were high. Now we're stagnating although interest is low.
There are reasons for this and we'll talk more about them later.
The economic doldrums are not unique to Israel. It applies to the West in general, and is starting to show up in developing countries as well.
When there's a problem, we seek scapegoats. That is human nature. But what's happening is no one's fault. It's simply economics. Investments that stimulate growth come in waves. They are cyclical in nature and are hugely influenced by technological advances.
An imperfect circle
This cycle comes from the free market's inability to regulate the level of investment in real time. Over the long term, in a process of trial and error, the level of investment matches the increase in need, but the companies, entrepreneurs and businessmen make mistakes along the ways.
There are times when a surplus of investment in new projects is created. This affects the companies' and entrepreneurs' profits. Some companies fail and close down, and investments stop entirely for a while. During that period, production capacity falls, profitability begins climbing and the appetite for investment returns – and on goes the cycle.
That is the pattern of the market economy, and it cannot be changed. Market forces and free enterprise are not good indicators of the amount of investment required. They tend to exaggerate, sometimes upward and sometimes downward, creating a cyclical rise and fall along the way.
There is another theory: that the cure for this painful market structure is central planning. But in most cases, the results of that approach are even worse, and fewer and fewer economies in the world subscribe to it.
Another variable that affects the waves of investment and economic growth is the development of technology. For example, the invention of the industrial loom created an enormous industry of textile and clothing manufacture with tremendous output that had never before existed. The increased output created jobs – not in manufacturing alone but also in stores where the clothing was sold, to give just one example.
The development of the car about a hundred years ago also spawned an entire industry hundreds of times larger than the carriage and wagon industry that had preceded it. The development of the passenger aircraft also created an enormous amount of direct activity in transportation, together with millions of jobs in tourism that could not exist without air travel.
There are plenty of historical examples. History buffs might like to know that most of them are concentrated in the 19th and 20th centuries.
But innovation and technological change do not arrive on order or as a result of planning, central or otherwise. Fairly often, they arrive in spurts, and unexpectedly. A big part of the problem the world is dealing with today is that for some time, there hasn't been a big technological leap capable of sending out huge ripples, creating entirely new industries. The personal computer did that in the 1980s, creating an entire industry from nothing. Communications, both cellular and the Internet, did it in the 1990s. There have been minor improvements since then, but not the kind that create new, large-scale activity. Tablets may be a convenient alternative to laptops, they do not create anything ex nihilo.
The mysterious power of technology
The establishment of a new cellular communications company, as happened in the 1990s all over the world, creates thousands of jobs directly. It also creates thousands of other jobs, such as for salespeople at stands selling peripheral equipment. We watched it happen all over the world about a decade ago. Something was created where there had previously been nothing. That is growth, and that is increased economic activity.
But nothing new is created in the transition from selling old-style telephones to smartphones. It's still the same stand, the same salespeople and the same product. The amount of economic activity being generated by the many people developing the next cool smartphone apps or Internet toolbars is, unfortunately, tiny compared with the enormous change that occurred when cellular communications companies were founded or the Internet's physical communications infrastructure was put in place.
That is also the reason why low interest rates are neither relevant nor helpful. When there is an economic need for investment and technology jumps up a level, not even high real interest rates are an obstacle to growth. The new need and value that have been created are so significant that they leap easily over the hurdle of high interest. But when there is over-investment from the past and no leap in the level of technology, not even a zero interest rate can help.
The question, then, is: What to do? The answer, unfortunately, is not much. Policy goals will not affect the cyclical nature of investments and economic activity. Even if the interest rate is zero, nobody is going to invest or create jobs if he doesn't see sufficient demand for what he produces, just over-supply.
As for technological leaps – they will happen, but not on a schedule dictated from above. In short, if we want to see renewed economic growth in the Western world, we're going to have to be patient.
The writer is an independent financial consultant.
Click the alert icon to follow topics:
ICYMI
Ken Burns' Brilliant 'The U.S. and the Holocaust' Has Only One Problem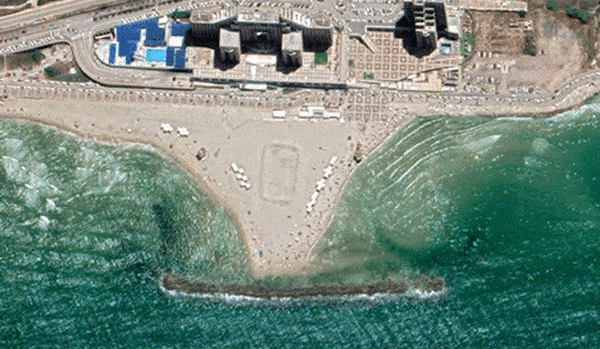 Facing Rapid Rise in Sea Levels, Israel Could Lose Large Parts of Its Coastline by 2050
As Israel Reins in Its Cyberarms Industry, an Ex-intel Officer Is Building a New Empire
How the Queen's Death Changes British Jewry's Most Distinctive Prayer
Chile Community Leaders 'Horrified' by Treatment of Israeli Envoy
Over 120 Countries, but Never Israel: Queen Elizabeth II's Unofficial Boycott