Bottom Shekel A Sliver of Social Justice, but No Cure for Labor Ills
The situation of local cleaners and security guards got a little better this week. One could call it a sliver of social justice, but it did nothing to heal the Israeli labor market of its chronic ills.
Cynical politician or no, last week was the week of Histadrut labor federation chairman Ofer Eini. He put the issue of subcontract workers squarely on Israel's public agenda and recaptured some of his relevance as a social leader, after losing much of it in last summer's protests. It was both sad and amusing to look on as Eini dragged into that arena people whose interest in subcontract workers is less than zero.
Take MK Tzipi Livni, chairwoman of the opposition and of Kadima - the biggest party in the Knesset (for now). She recently tweeted: "Israel cannot be a society of different classes. Using a certain employment method is no excuse to exploit workers, their salaries must be raised. The time has come ..." Come on! What's been stopping her all this time was from putting the weight of her 29 Knesset members behind changing the situation?
On the tactical level, Eini scored some points. He put together a fair-sized coalition in support of improving the terms of employment for cleaners and security guards, and putting a token number of them - around 1,000 - on the permanent public-service payroll. He had initially hoped for a more dramatic achievement, but realized very quickly that this was unrealistic and that he could score popularity points with the public even with a partial victory.
Eini's approach was to get a foot in the door and create a precedent for giving subcontract workers the standing of permanent employees, who have enjoyed the benefits stipulated in collective bargaining agreements and their accompanying conditions.
The Finance Ministry's position, in contrast, was that although there was no way to avoid improving the conditions of the subcontract workers - whatever the price - under no circumstances could that indirect mode of employment be eliminated. Not only on account of the 40,000 cleaners working for the government, but also because of the hundreds of thousands of other subcontract workers in the private and public sectors who would be affected by the decision.
The Finance Ministry made a number of mistakes. First, it failed to take the initiative in tackling this small blemish in the labor market. As a result, it assumed the perennial role of the bad, bad guy, who keeps protecting the treasure chest but always loses in the end - forced against his will to release money (because of strikes or other pressures ). Second of all, the ministry isn't taking advantage of the subcontract workers problem to spearhead true reform of the labor market.
It was rather amusing to see how far the treasury ventured in its defense of the habit of employing people through manpower companies. How far? To Scandinavia. There, explain the people there, subcontract workers can be employed without problems. Let's learn from Scandinavia, they say.
True: We can learn from Scandinavia and its labor market. But is that the only thing we should emulate? In fact, over there they have a number of things worthy of emulating even before we get to the problem of subcontract workers. "Importing" only their subcontract-labor habits is like bringing only the screws to an Ikea closet from Sweden - but leaving the doors and shelving behind. You go build a closet with nothing but screws. You go build a labor market with nothing but subcontract workers.
The market's two poles
The local labor market suffers from a number of ills that require intensive treatment. One is poor enforcement of labor laws. Others include the reluctance to work seen among Haredim and Arabs, excessive executive pay irrespective of performance, and more.
Subcontract workers are just one story. But they're a story that also tells another story - that of the hundreds of thousands of Israelis who work for the government, whether at the ministries; the ports; government companies (and former government companies ); the Israel Electric Corporation and Mekorot water company; El Al or the banks. There are hundreds of thousands of workers employed under collective bargaining agreements who are paid well, have positions lasting through to pension age and are fully protected from dismissal - unless they commit some particularly egregious wrongdoing. These people are the flip side of the subcontract workers.
In Scandinavia, the manner of how a person is employed is less critical: It matters less if one is a direct employee or a subcontracted one, as long as the unions ensure that the same work is remunerated with the same pay. It matters less if a worker is on the payroll or on a manpower company's payroll if he can be fired when necessary. It matters less if the state provides training and covers unemployment benefits in either case.
In other words, the form of employment matters less when the labor market is advanced and workplaces genuinely provide equal-opportunity positions - instead of hiring workers based nepotism, contacts or cronyism, putting impossible people into positions that matter, forever. People who can't be fired.
If you want to import a closet or labor policy from Scandinavia, you have to bring the shelves and doors and everything else.
In Denmark the unions make sure that collective employment agreements cover not only temps, but foreign workers as well. The labor market there is highly progressive and extremely well organized. Every year a third of Danes change their jobs. So job security is nothing to write home about, but social security is, and there are other positive aspects, such as the opportunity to vary one's work, to try other professions.
The Israeli labor market has two poles, which are very far apart. There are the exploited, defenseless subcontract workers, and there are the tenured workers who can't be touched unless they shoot the boss. One-hundred percent flexibility versus 100% rigidity. The total flexibility of the subcontract market is the mirror image of the rigidity of the collective employment agreements.
The situation of local cleaners and security guards got a little better this week. One could call it a sliver of social justice. But it did nothing to heal the Israeli labor market of its chronic ills.
ICYMI
The Artist Who Survived Auschwitz Thought Israel Was 'Worse Than the Concentration Camp'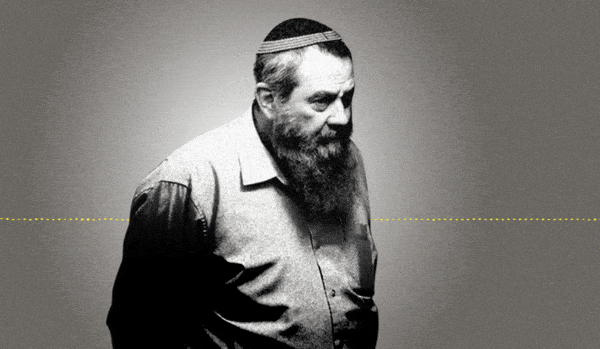 Jewish Law Above All: Recordings Reveal Far-right MK's Plan to Turn Israel Into Theocracy
Why I'm Turning My Back on My Jewish Identity
Down and Out: Why These New Immigrants Ended Up Leaving Israel
The Reality Behind 'The White Lotus' Sex Work Fantasy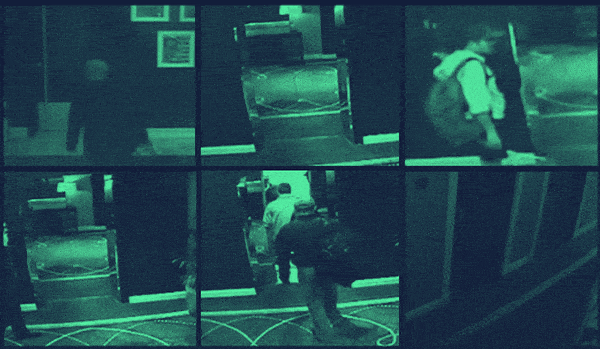 This 'Dystopian' Cyber Firm Could Have Saved Mossad Assassins From Exposure