Svika Pick Was Both an Outsider and a True Israeli
The Polish pianist who redefined what it means to be a 'pop star' in Israel – Pick earned his stardom on his own merits, eventually topping the charts for five golden years
Svika Pick
Credit: Vardi Kahana
Svika Pick, who died on Sunday at age 72, rewrote the manual for the Israeli music scene. If there is one musician who is most responsible for overseeing the transition of the local music scene from black and white to color broadcasts on television – it is Pick. Israel had pop stars, men and women, before him – but they were more hestitant, cautious, restrained and in lieu of Israel's culture of military troupes, with slightly longer hair and wider pants.
Pick redefined the term "pop star" as intense and radiant, closer to its meaning in foreign pop. With the power of an exceptional melodic talent, far-reaching ambition and openness to innovative sounds and images from around the world – Pick fashioned himself into the biggest popstar of the 1970s, and possibly the most important Israeli rockstar of all time.
A long time before anyone in Israel knew what "glam" was, or took David Bowie seriously, Pick was enchanted by the idea that a pop artist was not obligated to reflect the reality in which he performed in a realistic and gray way – but the exact opposite: He could be freed from it, to soar above it.
Because Pick had to work within the narrow limits of Israel's cultural scene at the time, he could not present himself as a figure from outerspace or some trashy horror flick - though his made up appearance, which blurred the boundary between masculinity and femininity, was unprecendented. The countless captivating tunes and infectious melodies that followed ensured that Pick could not be written off as simply a gimmick.
Pick earned his stardom on his own merits. He wasn't from a Kibbutz or a military troupe, nor did he rely on nepotism. Born in Poland in 1949, Pick immigrated to Israel with his parents in 1957. He began playing the piano in Poland, and later spoke of how enchanted he was by the music flowing out of a church nearby his home. Maybe this was why his music always had a devotional, dramatic element. Pick continued to play classical piano throughout the late 1950s and early 1960s, and this would go on to influence his own compositions later in his careeer. A musician who studied at the Buchmann-Mehta School of Music in Tel Aviv in the 1970s once said that one of his teachers would analyze Pick's songs in class to the total surprise of his students, who viewed him as a superficial pop musician.
But Pick didn't remain in the conservatory for long. In the mid 1960s, under the influence of the global rock revolution, Israeli rock groups began to crop up around the country. At first, Pick played with the group Telestar, and after that he joined the group Fat and Thin, whose lead singer was Uzi Fuches, and ultimately founded The Chocolate alongside Gabi Shoshan and Shuki Levy.
In 1969, Pick and Shoshan were chosen to play Claude and Berger in the Israel production of the musical "Hair," which was a big hit, and gave Pick his first whiff of national fame. "Svika managed to squeeze out such applause from the audience, that no theater or artist in Israel had ever earned before," wrote the "Lahiton" weekly music magazine in June 1970. "Svika turned the role that was second in importance into the equal of the first."
His first album, "Zohi Haderech Sheli" ("This is My Way"), came out in 1972 and was still planted in the world of rock bands, with the members of the Churchills band playing for it, influences from Deep Purple and lyrics by Yehonatan Geffen that flirted in a rather pioneering way for the period with forbidden topics such as sex and drugs.
After his huge success in "Hair," Pick broke up The Chocolate and began a solo career. His first album, "Zohi Haderech Sheli" ("This is My Way"), came out in 1972 and was still firmly planted in the world of rock, featuring members of the Churchills, influences from Deep Purple and lyrics by Yehonatan Geffen with touched on forbidden topics of the time such a sex and drugs. The two big hits from the album, "Shnei Tapuchim" (Two Apples) and "Ein Medina Leahava" (Love has No Country), were quieter songs that revealed Pick's talents as a gifted melodist for the first time.
Freeing the body
In 1973 and 1974, Pick made his first forays into the world of extroverted and unhinged pop, a style Israel wasn't yet ready for. It could be seen in the album cover for "Pick," which showed the singer with his upper body exposed, painted in metallic silver – and it could be heard in the sound, which had not yet shed its rock influences, but the direction was clear – toward the pleasure and liberation of the body on the dance floor.
Pick's idol during that time was David Bowie. When his "Ma Achsav" (What Now?) album came out in 1974 and Pick was interviewed by "Haaretz Shelanu" – Haaretz's weekly magazine for children at the time – Pick spread out pictures of himself and told the stunned reporter: "See, it's David Bowie's style, look how I put my hand on my groin." During that period, Pick entertained the idea of an international career. "I'm definitely going for an American rock career," he said. The name he wanted to use was Julian Pick, or Julie, to add a hint of femininity.
He never became an American rock star. His place was right here in Israel. In certain respects, he was an exception in the Israeli musical scene, but he also very much belonged to it. Whilst his ventures into the realms of glamor pop were foreign to the local ethos, elements of Pick's music were embraced quite warmly by the cultural establishment. Israeli music has always sanctified the role of word and melody, and Pick composed melodies for renowned poets and lyricists, and did so with great flare and devotion. In promotional material for his "Ma Achshav" album, Pick poses provacatively - but on the album he sings "Ani Ohev Otach Leah" (I love you Leah).
Pick's first wife, Mirit Shem-Or, wrote the lyrics for most of his songs, helping him rise to staredom throughout the 1970s. While Pick's extroverted and glamorous persona was ridiculed during the first half of the decade, things changed by its end: Disco had arrived and conquered Israel's music scene and uptight pop-culture in no-time. Pick and his rhythmic hits were the perfect soundtrack for the zeitgeist.
During those years, Pick's romance with the synthesizer reached its peak. Under the combined influence of the keyboard masters of progressive rock (Rick Wakeman, Keith Emerson) and the pioneers of electronic disco such as Giorgio Moroder - Pick pushed his synthesizer to the fore, making it the most dominant instrument in his music. Here too he went against the grain: "The synth had a bad name in the Israeli music scene of the 1970s - it was seen as something artificial, the enemy of 'authentic' and 'pure' music," said keyboardist and producer Razi Ben-Ezzer.
"What Pick dared to do was not just to bring the synth to the front of the mix. He didn't try to make his synth sound like a violin or a clarinet, heaven forbid. It sounded unapologetically like a synth - creating sounds only an analog synth could produce: electronic and grating, the least acoustic sound possible. A little flowery, with alot of charm. Just like Pick, in my opinion," added Ben-Ezzer.
Some of Pick's greatest hits ("Ne'esaf Tishrei," "Mary Lou," Ani Ohev Otach Leah") included bizzare, but beautiful, synthesizer solos, accompanied by the more standard - not to say cliched - piano. Pick's arrangments could be both innovative and traditional, adventurous and conservative, combining estatic pop impulses with classical sensibilities and challenging our notions of good and bad tast: Svika Pick, in a nutshell.
By the end of the 1970s, Pick dominated the charts. For four straight years, from 1977 to1980, he was voted singer of the year by the Reshet Gimel radio, Israel's sole pop music station at the time. During that period, 15 of his songs made the station's charts. In 1979, three of his songs ranked in the top ten, unprecedented for the local pop scene, much like his popularity amongst the youth.
"Thousands – and maybe more – broke through the ring of security guards and began 'assaulting' the stage. From there, they continued on to chase after their idol," is how Dudu Oren described the end of Pick's performance at the Tel Aviv youth city in the summer of 1979 in his book Svika Pick: An Angel or the Devil - which was published in Hebrew in 1980, written in the hyperbolic language characterizing the period's tabloids.
"Svika Pick, in a somewhat desperate attempt to avoid any possible confrontation, found a hiding place in one of the buildings next to the 'amphitheater.' He hid inside for a long time, waiting for an unseen hand to rescue him. With additional army and police forces they managed to 'liberate' Pick from the siege he was under," Oren wrote. "While employing a diversion, the admired idol was 'smuggled out' of the location in a military 'command car.' In spite of the warm August breeze blowing, cold drops of sweat covered his body. He was astonished, thrilled, confused and afraid."
'A tortured ascetic'
Pick recorded these extreme and contradictory feelings in his diary. After making the charts his own, he was expected to embody a sense of ease and self-condfidence. Though his gaze often reflected the exact opposite: despair, and not just because he resembled a "tortured ascetic" as he was described in one piece from the 1970s. It seemed as though Pick knew that fame, by its very nature, was doomed to pass - and the bigger the stardom, the deeper the abyss that awaited him. This was the mark of a true pop star - the type that Israel lacked before Pick: a euphoric yet tragic character.
Pick's dazzling success and the enormous pressures that accompanied it did not render him out of touch or hysterical. Those who worked with him in the late 1970s described him as unusually calm and pleasant. "I played with him for three years, I never heard him raise his voice," said Moti Dichne. "Even when he had complaints, they were said in his slow, nasaly voice: 'Motti, why didn't you come on time,'" or to Pick's manager Yitzhak Gizri: "Dichne came in sandals again.' It was that at most. He was also very open to suggestions during recording sessions. He wasn't a tyrant like others," Said Dichne.
Hani Budagov, a band member of Sexsta who often sand background vocals for Pick described him as extremely easy going. "He never screamed, he was always relaxed. As if he was in an ashram all the time. A sort of never-ending relaxation. During that period I did alot of recordings, I worked with alot of producers. Some went for complicated moves. Svika always knew what he was doing, and he always went for the simple and harmonic..... The atmosphere in the studio was always pleasant and flowing, the atmosphere of a musical celebration. When I would come to do [background vocals] for Svika Pick, I wasn't afraid, I wasn't tense. I knew I was coming to the studio to have fun, to have a nice time."
In the early 1980s, after five golden years topping the charts, Pick's stardom waned. The music scene had changed. Disco was disappearing, and rock bands such as T-Slam and Benzeen dominated the charts. Then came the old, stately pop of the mid-1980s. Pick released the song "Elef Neshikot" (A thousand Kisses), for Yehoram Gaon - but almost never composed hits for himself again. In the early 1990's, Pick shortly returned to the public eye when he collaborated with the band Nosei Hamigba'at, and proved he hadn't lost his pop instincts when he penned "Ani Lo Yechola Biladecha" (I Can't Without You) and "Diva" for singer Dana International in the late 90s.
For the past two decades, Pick's public appearnces were limited mostly to televesion - though low-key, he continued to perform for his loyal fanbase until suffering a stroke in 2018. Forty-five years ago, in his song "Mala" (Up, Up), Pick sang "songs we had then will always be." Today, these words ring true about him too.
Click the alert icon to follow topics:
ICYMI
Ken Burns' Brilliant 'The U.S. and the Holocaust' Has Only One Problem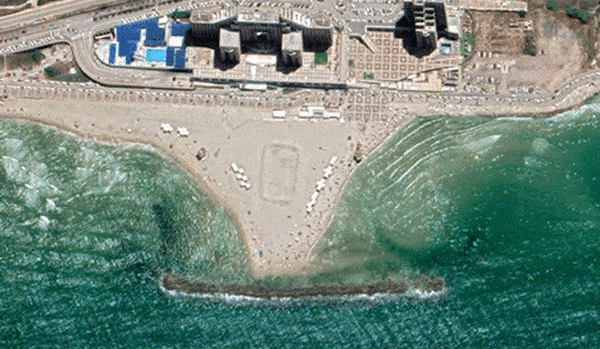 Facing Rapid Rise in Sea Levels, Israel Could Lose Large Parts of Its Coastline by 2050
As Israel Reins in Its Cyberarms Industry, an Ex-intel Officer Is Building a New Empire
How the Queen's Death Changes British Jewry's Most Distinctive Prayer
Chile Community Leaders 'Horrified' by Treatment of Israeli Envoy
Over 120 Countries, but Never Israel: Queen Elizabeth II's Unofficial Boycott