Israel's 'Forgotten' Political Assassination Attempt Is More Relevant Than Ever
A 1952 controversy over Shabbat laws in Israel led to shocking violence. An insightful new documentary tells the story of David Zvi Pinkas, who died two months after a bomb exploded outside his door, and explains why it matters seven decades later
Transportation Minister David Zvi Pinkas, who died of a heart attack less than two months after an assassination attempt in 1952.
Credit: Teddy Brauner/GPO
Chances are you haven't heard of David Zvi Pinkas, though describing him as one of Israel's founding fathers would not be an exaggeration. A very partial rundown of the positions held by Pinkas – many of them simultaneously – in the decades before independence and up to his death in 1952 is dizzying: a founder of the Mizrachi religious-Zionist movement and party (predecessor to the now-defunct National Religious Party); a founder and longtime chairman of Bank Mizrahi; chairman of Tel Aviv's Great Synagogue; longtime member of the Tel Aviv City Council and for a spell a deputy mayor; signer of the Declaration of Independence and member of the various legislatures that predated the Knesset, before being elected to the Knesset itself, twice. At the time of his death, at 56, Pinkas was also Israel's transportation minister.
Ayala Shklar and Yair Elazar's short new documentary "Hapinkas Patuah" (roughly, "The Ledger Is Open") examines the circumstances surrounding Pinkas' death. Although it was a heart attack that killed him, he suffered it less than two months after a bomb went off in his Tel Aviv apartment, an event that left him physically unscathed but, family members recall in the film, traumatized. Which is why some regard his death as an assassination.
Israel in 1952 was at the height of a harsh austerity campaign: The country's population had more than doubled in its four years of existence, and spending far outpaced revenues, to the extent that foreign suppliers were beginning to refuse to extend it credit. As historian Motti Golani says in the film, "there was genuine famine in the country, and it took its toll on people's health." A program to ration food, furniture and footwear failed to reverse the balance-of-payments crisis, and by May of that year, the government had decided to reduce oil imports by imposing a moratorium on automobile use two days a week. Car owners would choose a day between Sunday and Friday to leave their vehicle at home, whereas there would be a universal driving ban on the Sabbath.
"The Ledger Is Open" (the title is a play on both Pinkas' name and the line from the Mishnaic book Pirke Avot about the divine accounting of people's actions) examines the chasm in Israeli society exposed by the driving ban. In this it is aided by the very different backgrounds of the filmmakers: Historian Shklar, who also appears on screen providing perceptive analyis of the period, is herself an observant Jew, while documentarian Yair Elazar is secular and, as he said at a screening of the film in Tel Aviv early this month, he sees things "very differently" from his co-creator. (One of his earlier films was about the legacy of being the son of David Elazar, the Israel Defense Forces' chief of staff during the Yom Kippur War. "Dado," too, was a historic public figure who died prematurely and under tragic circumstances.)
The screening, which was held at the Yad Lebanim community center on a street named for David Zvi Pinkas, was followed by a panel discussion about the public observance of Shabbat in the city, which contrary to its reputation as a bastion of secularism has a sizable Orthodox population.
Two visions of the state
From the perspective of D.Z. Pinkas in 1952, if a driving moratorium was necessary, it was perfectly logical for the Sabbath to be one of the days it would be imposed on everyone. As his great-nephew Azgad Stern explains in the film, Saturday is the "one day that people don't work, and of course they mainly needed their cars for work. Why make life harder for them by preventing them from driving on a workday?"
The problem with that argument is that Pinkas was anything but an impartial advocate for a Saturday ban. Fuel shortage aside, he wanted the State of Israel to be governed by Jewish law. In the film, we see selections from his writings in which he expressed his conviction that on the national level, Shabbat had to be observed "the way it is prescribed in the Torah and the Shulhan Arukh" (code of Jewish law), and that "the festive atmosphere of the Shabbat needs to include the entire public, and not just part of it."
As the two secular members of the post-screening panel were at pains to stress, there are many ways to celebrate the Sabbath, and in a liberal democracy, one is not more legitimate than another. Many Jews use Shabbat to visit with family or revel in nature, two activities that could be constrained without means of transportation. In liberal society, coexistence requires mutual tolerance and constant compromise.
Members of the audience, which appeared to be made up principally of modern-Orthodox Jews, were on their good behavior (as one would expect of Tel Avivans), and there wasn't much obvious disagreement with that argument. What the panel discussion didn't take up, however, was the more general and profound question of whether a multicultural, liberal democracy can coexist with an established religion. We see the urgency of this dilemma daily in contemporary Israel, but "The Ledger is Open" reminds us that it was a hot potato seven decades ago too.
Historians Golani and David Ohana make the point in the movie that in the state's early years there was great suspicion and apprehension between the religious and secular communities, which had not only different ways of living but also different visions of the state they had fought to establish.
Pinkas and his colleagues in the religious parties were deeply troubled that newly arrived immigrant youth, many of them from traditional backgrounds, weren't receiving a religious education. Pinkas himself threatened a "civil war" of "bloody" proportions if the government didn't make a state-religious education the default for olim (new immigrants). David Ben-Gurion, the founding prime minister, was secular in his worldview but did not see the need to separate religion and state, and shared Pinkas' belief that Israeli children should receive a uniform education, one with strong Jewish content.
"The Ledger is Open" pivots back and forth between the story of Pinkas and his tenacious campaign to realize his vision for the Jewish state, on the one hand, and the bizarre tale of the bombing of his home, which was almost certainly carried out by Amos Kenan and Shaltiel Ben Yair.
Kenan and Ben Yair, both at the time in their mid-20s, had been comrades in the Lehi, a radical right-wing militia that was incorporated into the IDF after independence. They, and others like them, feared the religious "coercion" personified by Pinkas and were convinced that their country was "being taken" from them.
At the time, Kenan was a satirical columnist for Haaretz, but he would go on to attain further renown as an artist, writer and all-around gadfly. In his column, he facetiously argued that the Pinkas plan didn't go far enough, and called on the state to "require citizens to attend synagogue on Shabbat for prayer." That, he wrote, would lead to "a vast spiritual savings, and it will also add to belief, something sorely lacking in these parts." Kenan would turn to Ben Yair, who had been an explosives expert in the 1948 war, for assistance in a plan for far more violent protest than a satirical column.
There can be no defense for the bombing of Pinkas' home. What isn't clear to this day is what the people who set the device hoped to gain. On Friday, June 20, 1952, a homemade bomb was planted in the Pinkas apartment on Ramhal Street just off of Rothschild Boulevard. That failed to detonate, but the following evening, despite the deployment of a police guard outside, another device was placed in the same apartment. That one did explode, damaging the property but not harming anyone inside.
If their intention was to kill the minister, the best that can be said is that the perpetrators succeeded in spite of themselves. Pinkas may have been uninjured, but eight weeks later, on August 14, he died of a heart attack in Jerusalem. If the bombers wanted to convey a political message, it would have been far more prudent to deliver a warning to Pinkas and his family, giving them time to leave before the bomb went off. Certainly, taking responsibility for the attack, even anonymously and after the fact, would have been more courageous and made their intentions clearer.
Kenan and Ben Yair did neither of those things, not at the time nor later in life. They were arrested outside Pinkas' apartment the night of the explosion and were tried in a Tel Aviv court in September 1952. They were acquitted on the basis of reasonable doubt, a verdict upheld by the Supreme Court in February 1953. But it wasn't until 2008, when Kenan's wife, Nurith Gertz, published the memoir "Unrepentant: Four Chapters in the Life of Amos Kenan" – which she based on writings of her husband both published and unpublished, and on her own interviews with him – that we got a near acknowledgment that he was behind the action. (She also spoke with Shaltiel, who admitted that he and Kenan had planted the bomb to make a statement, but said they hadn't intended for anyone to be hurt.) By that time Kenan was suffering from dementia; he died the following year at 82.
Following his death, three of Kenan's Lehi colleagues gave interviews describing how he had requested their help in assembling a bomb. One of them, Yaakov Heruti, even confessed to procuring the dynamite for Kenan and said he agreed to do that only because Kenan told him it was intended for a device he planned to detonate outside a branch of the Hamashbir department store to protest its selling of German goods.
Although Kenan and Shaltiel both were acquitted, many Israelis believed that they were guilty and that their acquittal was based on a technicality. Both soon went into what appears to have been a self-imposed exile – Kenan in Paris, where he remained for nine years, and Shaltiel in rural Canada, permanently.
The emergency regulation that allowed for the rationing of fuel was intended to be in effect for only three months. In fact, the driving moratorium didn't save fuel and was suspended after only two and half months.
The clash over the place of religion in society remains with us today and is likely only to intensify. "The Ledger Is Open" is an honest and insightful examination of the issue and of what can happen when one side tries to impose its will on the other with force. It doesn't imply that Pinkas' radical political program was in any way equivalent to the violent response it evoked: The bombing of his home comes across, rather, as an ill-considered, almost pathetic gesture that would be considered a childish acting out had it not been so destructive.
Pinkas, for all his contributions to the building of the young state, is too partisan a figure to emerge from this film sympathetically, though there is clearly a public that will regard him as a forgotten hero. All of us, however, can benefit from considering the issues that this film raises with such subtlety.
ICYMI
Ken Burns' Brilliant 'The U.S. and the Holocaust' Has Only One Problem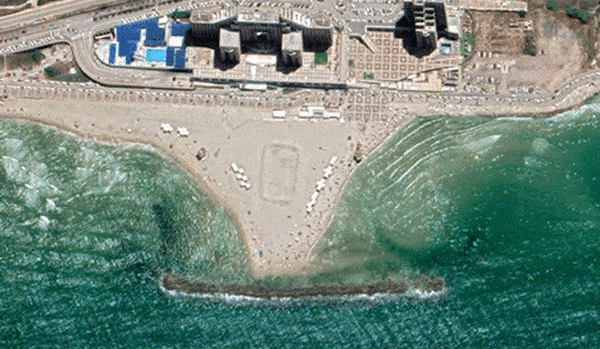 Facing Rapid Rise in Sea Levels, Israel Could Lose Large Parts of Its Coastline by 2050
Lapid to Haaretz: 'I Have Learned to Respect the Left'
The Mossad's Fateful 48 Hours Before the Yom Kippur War
As Israel Reins in Its Cyberarms Industry, an Ex-intel Officer Is Building a New Empire
How the Queen's Death Changes British Jewry's Most Distinctive Prayer