Opinion |
I Deleted My Tweet, but Israel Is Rightly Suspected of Killing Children
Children react following an Israeli air strike in Khan Yunis in the southern Gaza Strip on August 6, 2022.
Credit: MOHAMMED ABED - AFP
Last Friday afternoon, Israel launched a rather expected surprise assault. In the best of democratic tradition, every caretaker government carries out an attack of its own. After two and a half days of the most recent blitz on the Gaza Ghetto, with is roughly two million Palestinians and who have no army or navy or air force, the Hebrew headlines again announced a "successful operation" and "no casualties."
That's a necessary conclusion when you don't count casualties among the Palestinians, which the Israeli media consistently insist on not counting, routinely denying their existence. In the illusion of Israeli reality, there is no Gaza, there's no siege on it and also no occupation. It's a real Garden of Eden, and Israel is insisting on not tasting the fruit of the Tree of Knowledge. Unknowing and unseeing.
From that point, the path is short to decrying "false allegations" or "antisemitism" in response to any bit of criticism against Israeli policy in the occupied territories. After all, if there's no occupation, what are the Israelis guilty of? And if they are being accused, it's apparently a case of baseless hatred.
When it comes to the Palestinians in general and Gaza in particular, Israel benefits from special immunity. Despite the occupation and oppression and full military control from land, air and sea – it pretends that they don't exist, that Israel doesn't even have a minimal responsibility to the natives of a place that it holds and controls. It's maximum control and minimum responsibility.
That's the formula. Basic needs – electricity, water, gas, a livelihood, medical care, humanitarian assistance, medicine – life itself – are purportedly not its responsibility. It's all from Allah.
"Frankly, the situation here is very difficult," Manal, a mother of three who works at a hospital, recounted. "We are worn out. The street outside is dark now, terribly dark. You can't see anything at night. There hasn't been electricity in Gaza at this point for two days. Everything has collapsed because the army is preventing shipments of fuel. It's terribly hot during the day, without electricity, but it's frightening to go outside into the air. And without electricity, the water also doesn't run in the sink or the toilet at our house. I put a bucket in the restroom.
"The war came suddenly," she went on. "It hadn't been expected. They say that the war is against Islamic Jihad, but in actuality they're also killing civilians, and I'm afraid to go out to the supermarket."
Getting back to Friday, the evening of the attack, less than two hours after the assaults began, 5-year-old Alaa Qadoum died. Pictures of her circulated on social media and were overwhelming. The pictures from her funeral, pictures of her little body in the arms of her devastated father and grandfather, flooded social media, reaching every household.
Almost every household. In the Hebrew press, her death didn't make headlines. Other than in a handful of social media posts, it was impossible to know that she died. A little Palestinian girl who died in a war is not news. She has no name or face, certainly not to the pilot who dropped the bomb that ended her life. The person who killed Alaa – like those who killed 732 other children in Gaza over the past decade – had a license to kill.
When an entire country is behind them, their names and faces are state secrets reserved for the select few. But Duniana al-Amour, a 23-year-old artist who was killed in a bombing raid, and many others, have names.
On Saturday evening came reports of a hit in Jabalya, with dozens of injured and dead, including three children, a figure that was reportedly "not final." The broadcast headline on Israel's Channel 12 News was "IDF attacks in Jabalya." I, too, shared the pictures and tweeted in English that this was what the United States and Britain were justifying in the name of "Israel's right to defend itself," as if this was a case of defending one's home and not wild attacks from inside the home.
Palestinians are dying in attacks from the air, in their living rooms, bedrooms or in the yard next to their homes, near the mosque, in the neighborhood, without an air raid siren, without a reinforced room in which to shelter and without Iron Dome – and with a few seconds in which to run and seek shelter from the bombing.
The broadcast was full of invective and threats and cursing. When doubts were raised and there were videos indicating that in all probability the children were killed by the explosion of an Islamic Jihad rocket, the tweet was removed, with invective and cursing and threats to follow.
Mistakes are made in war too, but the most serious mistake in war is the war itself. But I said that every victim of the war is the responsibility of an Israeli government that began a war at its own initiative.
All of the critics eagerly pounced on me, calling me a liar, a BDS supporter, someone spreading blood libels and whatnot. Social media commenters, cabinet ministers, primary election candidates and Knesset members said that I should be expelled from the Knesset and from the country.
You've been given an opportunity to take advantage of a single incident to rid yourself of responsibility for every massacre that Israel has committed against the Palestinians since 1948 and to argue that the Israel has never killed a Palestinian child. And in any event, Palestinian children "find their deaths." They're not killed or crushed in their homes.
Jewish Israel has been trained too well to reconcile itself with the assassination of Palestinians – including children and journalists. (Who really killed Shireen Abu Akleh?) In an attempt to dehumanize Palestinians, to deprive us of our humanity, Israelis are stripping themselves of their basic humanity – and their compassion and empathy stop at the border fence, at the Erez checkpoint into Gaza. Not a day or week goes by in which the army doesn't kill an armed Palestinian or civilian.
If you do a Google search in Hebrew of "children in Gaza who have been killed by Israeli forces," you'll find too few results and too many pictures. A reasonable person wishing to obtain data in Hebrew will have a hard time and would do better switching to English. According to existing reports, Israel wiped out 732 children in Gaza during the decade between 2011 and 2021. In May of last year, Israel killed 67 children in Gaza, nearly unhindered.
While everyone was looking for a picture of victory last year, the front page of the New York Times, followed by the front page of Haaretz, provided a picture of loss, the pictures of the children whom Israel had killed during the "operation," one of the most costly that the children of Gaza had known since 2014, when Israeli army forces killed more than 500 children in Gaza in 50 days.
Numbers are always the subject of historical dispute, but it seems that my point is clear. Israel has honestly and justifiably earned its status as an immediate suspect. And that's without uttering a word about the fact that, like it or not, an occupation brings with it responsibility for the occupied. It's that simple.
Children aren't numbers or statistics. They have names and faces and siblings and families that are broken apart and that don't manage to continue being what they once were.
Jewish Israel has gotten used to killing children while claiming a monopoly over the truth, the facts, the narrative – and no less importantly, over morality. In the words of Golda Meir, "we will … be able to forgive the Arabs for killing our sons, but it will be harder for us to forgive them for having forced us to kill their sons. Peace will come when the Arabs will love their children more than they hate us."
There are no children, because "they're all terrorists," and if there are children and they are killed, it's not the Israelis who killed them. It's armed Palestinians and if there was killing, it was incidental or necessary or marginal. It's the classic case of blaming the victim without assuming minimal responsibility for the cruel strategic choice and devoid of the morality of "the most moral army" in the world – attacking the Palestinian people in a stubborn attempt to wipe out its hopes for freedom and independence.
A society that has vivid memories of the Israeli army dog Zili that was killed in Nablus but isn't familiar with the face or name of Alaa Qadoum is a society that is shutting out its feelings for the suffering and the killing that its sons and leadership are causing a people under occupation and siege. And again, who killed Shireen Abu Akleh?
Tibi is a Knesset member for the Joint List.
Click the alert icon to follow topics:
ICYMI
Ken Burns' Brilliant 'The U.S. and the Holocaust' Has Only One Problem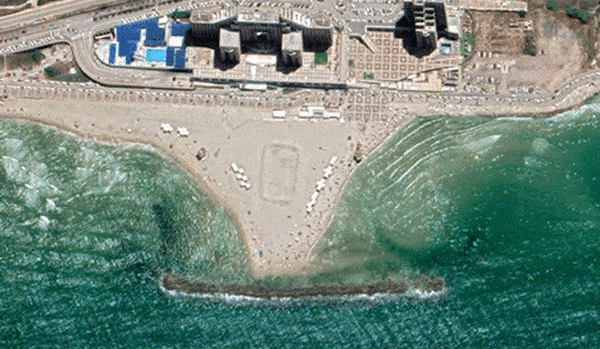 Facing Rapid Rise in Sea Levels, Israel Could Lose Large Parts of Its Coastline by 2050
As Israel Reins in Its Cyberarms Industry, an Ex-intel Officer Is Building a New Empire
How the Queen's Death Changes British Jewry's Most Distinctive Prayer
Chile Community Leaders 'Horrified' by Treatment of Israeli Envoy
Over 120 Countries, but Never Israel: Queen Elizabeth II's Unofficial Boycott