Analysis |
Israel Election: Leftist Legend Won't Ruin Lapid's Chance at Forming a Government
Zehava Galon, who has returned to run in the Meretz primary, says she won't do anything to obstruct a Lapid repeat as prime minister after the November election. That kind of cooperation will be needed to prevent Netanyahu's return – with the wildly popular far-rightist Itamar Ben-Gvir on board
The election campaign hasn't yet taken off. Effectively, it's been going on for a month, ever since Naftali Bennett and Yair Lapid said they would dissolve the Knesset. But it isn't making itself felt at all.
July and August are cruel months in Israel. In the coming weeks, half the country will go abroad, until school begins on September 1. And then, of course, it's "talk to us after the Jewish holidays." Who has patience for the political filth being thrown in our faces for the fifth time since 2019?
Two tough women will determine the fate of the Israeli left
Subscribe
This is the time for "in-depth polling" and public opinion research commissioned by the parties from pollsters who make a bundle. The data will be processed and used as a tool in the first stage of the campaign.
Consultants hired by the Kahol Lavan-New Hope joint ticket recently convened a focus group comprised of people identified as center-right voters. They were asked whom they intended to vote for.
"I'm debating between Benny Gantz and Gideon Sa'ar," one woman replied, referring to the joint ticket's joint leaders. Another man's answer indicated that he still thinks Kahol Lavan is one of the two largest parties in the Knesset.
The results were shown to Gantz and Sa'ar, who laughed bitterly. Lots of news coverage, a prime-time press conference by the two gentlemen, lead headlines in the papers, discussion and analysis and excavation by the television studies, and nada. Any random street poll would presumably produce a similar picture.
If you include the holidays, the 2022 campaign is one of the longest we have ever had – 125 days from when the Knesset dissolved on June 30. But net, it will last just five weeks – the first three weeks of September, before Rosh Hashanah and the holidays that follow, and then the last two weeks of October, starting after the Simhat Torah holiday.
Incidentally, that's how long election campaigns last in Britain. Despite having 70 million people, 650 voting districts and party primaries, the British need only a little more than a month to conduct an orderly democratic process.
Meanwhile, the parties are organizing themselves. Merav Michaeli was reelected as Labor Party chairwoman; "a sweeping victory," the papers reported. As if any other type of victory were possible when some people doubt that her only competitor is even alive.
Michaeli is now free to reorganize her party prior to the primary for its Knesset slate in another three weeks. Her favorites are party whip Ram Shefa and Efrat Rayten, chairwoman of the Knesset's Labor and Welfare Committee. They'll have backing from the top; all the others will have to manage on their own.
The main battle Michaeli has to fight isn't within the party, but within the bloc – against Meretz, headed by either Zehava Galon or Yair Golan. One of them will be elected party leader in another month. (More on the left's feminist derby later.)
On the center-right (that is, Kahol Lavan-New Hope), the primary will take place inside Gantz and Sa'ar's heads. They are now formulating their main narrative.
First, they won't serve in a government led by Benjamin Netanyahu in any fashion, under any circumstances. Gantz, having fallen into this trap before, has been under suspicion for the entire past year. The joint ticket with Sa'ar, whom no serious person would suspect of planning to cooperate with Netanyahu, will help the Kahol Lavan leader prove his own seriousness.
Second, only Gantz can form a government comprising a majority of Israel's political parties. Lapid's mantle doesn't stretch far enough; he's dependent on the Arabs' Joint List. And even if that party agreed to give him a safety net so he could form a government, it would have more holes than threads and would unravel quickly.
All the party leaders are waiting for Gadi Eisenkot. The former IDF chief of staff will return from a family vacation in Greece, ponder for a few days and announce whether he's joining Kahol Lavan-New Hope or Lapid's Yesh Atid.
Gantz and Sa'ar have reserved three spots on their ticket for him and whoever he brings with him – the third, ninth and 15th or 16th (the first two, at least, will likely make it into the Knesset). One person he will probably bring is a former IDF spokesman and current commentator for the Kan public broadcasting network, Brig. Gen. (res.) Ronen Manelis.
The saga of Eisenkot's pondering isn't new. Truthfully, we're tired of it.
It's bizarre that a former chief of staff, a daring and much decorated combat officer who ran battles, risked his life in operations and wars, moved divisions and sent fighters behind the lines should be so hesitant and have so much trouble making a personal decision about entering politics. What will he know in August that he doesn't know today? But at least he'll have a tan.
Belated maturity
Lapid's meeting with Galon, a former Meretz chairwoman, was set even before she announced her candidacy to head the party again. He had planned to urge her to run. In Yesh Atid's polls, she easily boosts Meretz over the electoral threshold, whereas if Golan heads it, its chances are borderline, creating a great risk.
Once Galon decided to run, the meeting turned from a pressure campaign into a public display of support by the bloc's leader for the new-old player. Her statement that she sees Lapid, the caretaker prime minister, as the indispensable leader of the center-left bloc was a reciprocal show of support.
It's no small thing to see these two sitting together in the basement of Lapid's Tel Aviv home wearing casual clothes and smiling. He once viewed Galon and her colleagues as the delusional left. She saw Yesh Atid as a bland, hollow party that had nothing meaningful to say.
In 2019, Lapid related that he sat next to her in the Knesset for four years and they never exchanged a word. There's an icy river of alienation between them.
Both have grown up amazingly. Lapid set up the current "government of change," in the process brushing aside many of the principles he swore by when he entered politics. This act gained him many admirers. Galon is one of them.
One of the first things she said to him was that she won't be an obstacle to anything he does to form a government with himself as prime minister. (Interpretation: I'll even sit at the cabinet table with Avigdor Lieberman.) "Purism, separatism and self-righteousness" – her words – won't get the bloc anywhere except a Netanyahu-led government.
She had only one fairly modest request – don't delegitimize the Arab Knesset members. For that, we have the inciters from Netanyahu's Likud and Religious Zionism MKs Itamar Ben-Gvir and Bezalel Smotrich.
Lapid had no trouble agreeing. The era of the "Zoabis" (as Lapid once called the Arab MKs, referring to controversial then-MK Haneen Zoabi) ended long ago. Lapid's euphoria has also vanished. It has been replaced with seriousness and a sense of responsibility for the bloc, as proved repeatedly over the years.
Lapid's statement at a meeting of Yesh Atid MKs on Wednesday, which was billed as the campaign's opening event, taught us something about the kind of campaign he intends to run. He said he would work to set up a "broad national" government. In other words, without the Joint List, and obviously without the religious racists, whose Knesset members participated in this week's criminal operation by lawbreakers seeking to establish several illegal outposts in the West Bank, to applause from Interior Minister Ayelet Shaked.
In this, Lapid is falling in line with Gantz and Sa'ar's stated position. What will happen after the election? God is great, and so is Allah.
The women's vote
The main focus of Lapid and Galon's conversation was someone whose dark shadow hovered over the room – Michaeli, who keeps digging herself further into her stubborn refusal to consider a Labor-Meretz joint ticket. Lapid asked his guest one question – would you agree to have Michaeli head the ticket, even if you're ahead in the polls?
"Yair," Galon replied, "you've gotten to know me. I didn't come back to see Netanyahu in power. And I'm not Merav. I have no pretensions of becoming prime minister."
"So yes?" Lapid confirmed. "Yes," Galon answered.
For now, these heartwarming statements mainly serve Galon. But they also help Lapid, who will have to look later on as if he's working to strengthen the bloc against the danger of electoral sinkholes.
She is building her image as the left's responsible adult, compared to Michaeli's adamant contrariness. This image will also help erase the shame of current Meretz MK Ghaida Rinawie Zoabi, for which Meretz voters are still angry at the party.
It must be said that Michaeli's arguments against a joint ticket aren't ridiculous. The previous experiment with a joint ticket failed, Meretz has a good chance of making it into the Knesset and its voters have proven that they won't abandon it, especially if Galon is elected chairwoman on August 23.
Michaeli might be right. But what if she isn't? What if, when the tickets are finalized on September 15, the flames of the electoral threshold are licking at one of the parties? Wouldn't there be grounds to reconsider?
Why categorically rule it out and create all this bad blood? Is it purely a matter of principle, or were the seeds of her loathing for Meretz sown in 2009, when she sought a reserved place on its ticket but was rejected in favor of another journalist, Nitzan Horowitz?
Nobody disputes one fact: All the polls, both public and private, show that if either party fails to get in, Netanyahu's bloc will have a Knesset majority, or at least be within arm's length of it. Under certain circumstances, he could reach that goal even if both get in, but it would be much harder.
Consequently, Galon's message of uniting out of responsibility and concern for the "Anyone But Bibi" bloc has won more sympathy than Michaeli's rigid rejectionism.
Michaeli understands this. Thursday morning, she was supposed to address the fourth annual conference of Idea, the Center for Liberal Democracy. It's not a well-known organization, and in Israeli terms, it's leftist.
Shortly before midnight on Wednesday, her office called to cancel. Conference-goers at the Tel Aviv Hilton said she sought to spare herself the audience's vocal displeasure. (Her office said she has no problem discussing the issue and canceled for personal reasons.)
Lapid, who did speak there, won applause he isn't used to getting from "leftists." In the past, he wouldn't have been caught dead in a group of speakers that included Joint List leader Ayman Odeh, former Joint List MK Dov Khenin and other prominent Arabs and Jewish leftists. But in this election campaign, he'll feel freer to follow his heart – to some extent, of course.
Galon is gnawing away at another of Michaeli's exclusive brands – feminism. "Two women heading a center-left list would be enormously powerful, something never seen here before," she said. "This union would create enormous energy and double our power."
This argument has the potential to win leftist women's hearts. As noted here last week, a seat's worth of female voters switched from Meretz to Michaeli in the last election and might now consider coming home.
Nevertheless, despite being considered the candidate most likely to win and the one generating the most media buzz, Galon faces a tough battle against Golan. The former major general is a very diligent, thorough, systematic person. For the past year, and even before, he has plowed the Meretz fields. He showed up, mingled and enrolled new members. He visited schools, kibbutzim, moshavim and conferences.
The party's assessment is that most kibbutzniks will vote for him. That's a substantial bloc of voters. But there's one problem – voting conditions for kibbutzniks have worsened. In the past, there was a polling station at each kibbutz, making voting easy and accessible. This time, there are fewer polling stations.
Galon will focus on the cities, which are her main bastion of support. She has only two weeks to enroll new members, then the voting rolls close.
Her leadership primary, unlike Michaeli's, won't be a pleasant evening stroll with gloves, a parasol and a walking stick. She will sweat.
The Ben-Gvir government
If the parties in the "Anyone but Bibi" bloc keep their promises and don't join the right-wing camp after the election, Netanyahu is likely to once again fall below the 61 seats needed for a Knesset majority.
That means a sixth election campaign or a Lapid-Gantz government with an Ashkenazi ultra-Orthodox party, probably one led by Degel Hatorah's Moshe Gafni, who's hinting at that. If Netanyahu succeeds where he has failed four times, we better start practicing saying "the prime minister of Itamar Ben-Gvir's government."
This extremist and violent MK, convicted criminal, coarse inciter and chronic provocateur will find himself in a dream position: crowning the king and maintaining the kingdom. Whether he runs separately from Smotrich (which is less likely) or with him again, he'll become the Israeli government's strongman. It will rule or fall based on his whims and caprices.
Ben-Gvir has far-reaching demands in his tough negotiations with Smotrich: half of everything in the kingdom – half the MKs and coalition jobs (ministers, committee chiefs, deputy Knesset speakers). Kan Reshet Bet radio reported that he's also demanding that his party conduct its own separate election campaign.
For now Smotrich remains undeterred. They'll play chicken until somebody gives in. He tells his interlocutors: The activists, the organization, the troops, the political infrastructure belong to me, to my Religious Zionism party. We're the ones who bring in the voters. Who are Ben-Gvir's supporters? Shasniks, young Ashkenazim from the ultra-Orthodox community, Likudniks. On November 1 they'll all disappear.
Maybe he's right, maybe not. It's said that when two sides are running the same campaign, one of them is wrong. Ben-Gvir may not have the foot soldiers, but people are crazy about him, far beyond Kiryat Arba in the West Bank and the "hilltop youth." Wherever he goes he's received like a rock star. Even among his voters, Smotrich doesn't stir an iota of the emotion at public appearances like the Otzma Yehudit chairman.
During the campaign, the approach by Netanyahu and his emissaries to Ben-Gvir will be: "Who? Never heard of him." Of course, they won't promise to stay out of a government with him. They'll change the subject.
Netanyahu's only objective is to woo two to three members of the soft right to his side, or suppress his opponents' performance at the polls while sending conciliatory messages about expanding the circle of peace, national responsibility and a broad government.
At the end of this deception hides the familiar government: racist, messianic, ultranationalist. It will begin by cutting the legal system's throat – "We'll take care of the judges, the institution of the attorney general, and the state prosecutor," Likud's Amir Ohana said this week.
Ben-Gvir won't demand satisfaction during the campaign. That doesn't interest him. Payback will come when a crystallizing coalition needs him.
Bennett's PR push into the sunset
On Monday June 20, when all hope came to an end, then-Prime Minister Bennett and Foreign Minister Lapid announced the dissolving of the Knesset and the implementation of the rotation agreement, making Lapid prime minister. At the time, Bennett didn't reveal his future plans and concealed more than he revealed in farewell interviews. Only on June 29 did a divine voice declare: "I'm taking a time-out."
During those twilight days, Bennett embarked on a massive – and very expensive – public relations campaign online. Within five or six days, PR flooded the large mainstream websites and social media. Dozens of posts and videos extolled him, and some praised the efforts of his government and party.
The campaign was legal in the sense that the material was captioned "Paid for by Yamina." The tsunami that swept over social media got people wondering whether Bennett was planning to run and was preparing the ground for his campaign. Experts estimated that the PR campaign cost about half a million shekels ($145,000), at least, taken from the coffers of his Yamina party.
I had already written that I didn't expect Bennett to run. He realizes that nothing would happen to him on November 1 but the major embarrassment of falling below the 3.25-percent electoral threshold. He was aware of his situation when he and Lapid had the Knesset dissolved. He also knew that Yamina would pass into the hands of Shaked, who will try to breathe life into its weak lungs.
Still, he chose to spend huge sums of party money when he had either not yet decided whether to run or had ruled it out.
Was this right? A confidant explained that he wanted to make one last PR push before disappearing into the sunset; he wanted to once again emphasize what a good year it was – compared to the alternative from which we were rescued.
Shaked's office didn't respond. An associate of Bennett said: "In the run-up to the election campaign, Yamina is fighting the opposition in order to underscore the government's achievements in calming the south [the Gaza front] and reducing unemployment, amid the change vis-à-vis Iran."
Click the alert icon to follow topics:
ICYMI
Ken Burns' Brilliant 'The U.S. and the Holocaust' Has Only One Problem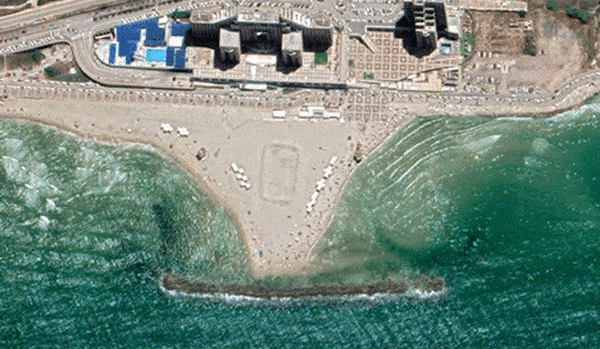 Facing Rapid Rise in Sea Levels, Israel Could Lose Large Parts of Its Coastline by 2050
As Israel Reins in Its Cyberarms Industry, an Ex-intel Officer Is Building a New Empire
How the Queen's Death Changes British Jewry's Most Distinctive Prayer
Chile Community Leaders 'Horrified' by Treatment of Israeli Envoy
Over 120 Countries, but Never Israel: Queen Elizabeth II's Unofficial Boycott