Opinion |
This Year, I Saw My Mother, Five Months After Her Liberation From the Nazis
It was an image of my mother I'd never seen before. A British soldier looks at the number 52406 tattooed on her left arm at Auschwitz-Birkenau where her parents, first husband, her five-and-a-half-year-old son, my brother, had just been sent to the gas chambers
Survivors and British soldiers soon after the liberation of the Bergen-Belsen concentration camp, 15th April 1945: Ada Bimko, later Hadassah Rosensaft, is second from left
Credit: United States Holocaust Memorial Museum, courtesy of Hadassah Bimko Rosensaft
What would you do when you get a message from the past? What if it offered you an entirely new insight into one of your parents, and into the greatest tragedy to befall your people? And what if you keep wondering whether that parent intended you to see that message, now, almost a quarter century after her death?
This is not an abstract or philosophical question for me.
My mother, Dr. Hadassah Rosensaft, died on October 3, 1997. Twenty four-and-a-half years later, almost to the day, I saw for the first time a photograph of her taken in the German city of Lüneburg, Germany, on September 22, 1945.
Then called Ada Bimko, she was standing outside the converted gymnasium where she bore witness before a British military tribunal, known internationally as the Belsen Trial, about the implementation of the Third Reich's Final Solution of the Jewish Question at Bergen-Belsen and at Auschwitz.
This was five months after her liberation from the Nazi concentration camp of Bergen-Belsen, and a little more than two-and-a-half years before I was born in the adjacent Bergen-Belsen Displaced Persons camp.
In the photograph, a British soldier is holding her gently by the elbow and looking down at her left forearm, where the number 52406 had been tattooed upon her arrival at Auschwitz-Birkenau on the night of August 3-4, 1943. She was one of 852 Jews – 448 women and 404 men – of a transport of about 3,000 from her hometown of Sosnowiec, Poland, who were sent into the camp.
All the others, including my mother's parents, her first husband, and her five-and-a-half-year-old son – my brother – were taken directly to one of the Birkenau gas chambers, where they suffered an agonizing death.
I inadvertently came across this photograph on the internet while looking for the picture of one of the British officers who had liberated Bergen-Belsen. Suddenly, without warning, I was confronted with this image of my mother that I had never seen before.
What struck me immediately was the relaxed, almost serene expression on her face. Radiating dignity, she is smiling self-confidently at the soldier with no hint of bitterness, anger, anguish, or even sorrow. She is showing him her number almost with pride. "This is who I am," she appears to be telling him. "This number is why I am here to bear witness today."
It had been less than 26 months since the watershed moment when the number had been etched into her arm, into her being. Twenty-six months that must have seemed an eternity during which all she endured and accomplished defied both imagination and the seemingly possible.
She survived 15 months at Birkenau, followed by five months at Bergen-Belsen. Because of her medical training – she was a dental surgeon who had studied medicine at the University of Nancy in France – she was assigned to the Birkenau infirmary, where she is credited with saving the lives of numerous women inmates by performing rudimentary surgeries, camouflaging their wounds, and sending them on work detail to avoid the selections for the gas chambers by SS doctors.
At Bergen-Belsen, my mother and a group of other women inmates kept 149 Jewish children alive through the bitter 1944-1945 winter, despite horrific conditions and a raging typhus epidemic.
Immediately after the liberation of Bergen-Belsen by British troops on April 15, 1945, Brigadier H. L. Glyn Hughes, Deputy Director of Medical Services of the British Army of the Rhine, appointed my not yet 33 year-old mother to organize and head a group of relatively able-bodied doctors and nurses among the newly freed prisoners to help care for the thousands of critically ill others.
For weeks on end, she and her team of 28 doctors and 620 other volunteers, only a few of them trained nurses, worked around the clock alongside the British military personnel against overwhelming odds to try to save as many of the survivors as possible.
Lt. Col. Mervyn Gonin, who commanded the British 11th Light Field Ambulance unit, described my mother as "the bravest woman I have ever known, who worked miracles of care, kindness and healing with the help of no medicines but the voice and discipline of a Regimental Sergeant Major of the guards."
On April 24, 1945, less than ten days after the liberation, she was filmed by British Movietone News, which had come to Bergen-Belsen to document evidence of Nazi war crimes. "It is difficult for me to describe all that we inmates experienced here in this camp," she said in fluent German, looking straight into the camera.
She continued: "As a small, very small example, I can relate that we inmates were thrown onto the earth of a filthy, lice-filled camp, thousands on the ground without blankets, without straw bags, without beds. We were given a twelfth of a piece of bread daily and one liter of turnip soup so that almost 75 percent of the inmates were swollen from hunger. A severe typhus epidemic broke out, and the hunger and the typhus devoured us."
Just five months later, my mother was the principal witness for the prosecution at the Belsen Trial, testifying in "a torrent of emotional descriptions" against the SS personnel and their functionaries who had sadistically brutalized, tortured and murdered Jews and others at Auschwitz and Bergen-Belsen. This is when the photograph of the British soldier looking at her Birkenau number was taken.
By all rights, she should have been overwhelmed by her experiences. Instead, as this photograph makes clear, she had retained her humanity, even a sense of humor that enabled her to smile as the soldier examined the very symbol of what it had meant to be a Jew under Nazi rule and to survive Nazi atrocities.
But her smile camouflaged the steely resolve that had caught Lt. Col. Gonin's attention. When one of the court-appointed defense counsel questioned the accuracy of her statement that the camp commandant had kicked and beaten prisoners, she replied, "I would like to point out I was present and not the defending counsel during those conditions that I have described."
Discovering this photograph of my mother has been a gift for me, perhaps from her, perhaps in advance of Yom HaShoah, perhaps in advance of my birthday three days later. It is a reminder of her true essence throughout the years of the Hitlerite inferno and the decades that followed.
And, as we are witnessing the carnage in Ukraine, with its millions of refugees and murdered civilians, it serves as a reminder of the inner strength of the sh'erit hapletah, the "surviving remnant," as the survivors of the Holocaust called themselves, who did not allow the Nazis to dehumanize them, but instead exhibited unfathomable determination to begin rebuilding their lives as soon as the yoke of genocide and oppression was lifted from them.
Menachem Z. Rosensaft is Associate Executive Vice President and General Counsel of the World Jewish Congress and teaches about the law of genocide at the law schools of Columbia and Cornell Universities. He is the author of "Poems Born in Bergen-Belsen" (Kelsay Books, 2021)
Click the alert icon to follow topics:
ICYMI
Ken Burns' Brilliant 'The U.S. and the Holocaust' Has Only One Problem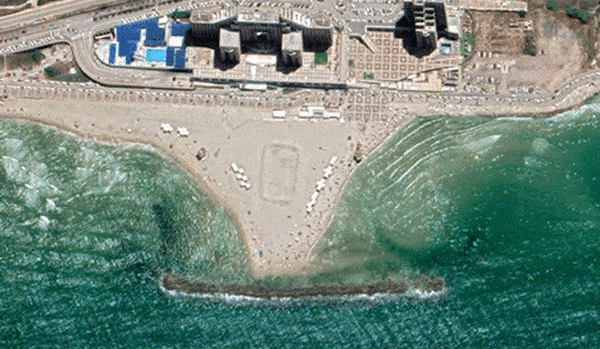 Facing Rapid Rise in Sea Levels, Israel Could Lose Large Parts of Its Coastline by 2050
As Israel Reins in Its Cyberarms Industry, an Ex-intel Officer Is Building a New Empire
How the Queen's Death Changes British Jewry's Most Distinctive Prayer
Chile Community Leaders 'Horrified' by Treatment of Israeli Envoy
Over 120 Countries, but Never Israel: Queen Elizabeth II's Unofficial Boycott