Israel Isn't Rehabilitating Its Security Prisoners – and Doesn't Want to Try
Recidivism rates are lower for prisoners who went through rehabilitation programs, but the Israel Prison Service insists that people detained for ideologically-motivated crimes or those that harm national security cannot be helped
Shata Prison in northern Israel, in August.
Credit: Gil Eliahu
Although recidivism rates are lower for released inmates who underwent rehabilitation in prison, the Israel Prison Service is refusing to offer rehabilitation services to Israeli and Palestinian security prisoners.
The law requires the Prison Service to examine the possibility of rehabilitating prisoners who are either Israeli citizens or residents. Criminal prisoners may choose to take part in therapy programs, work outside the detention center in order to resume regular life and undergo rehabilitation – a prerequisite for early release.
But officers in the Prison Service insist that security prisoners – people detained for ideologically-motivated crimes or crimes that harm national security – cannot be rehabilitated. They treat minors who threw stones or possessed materials supporting Fatah movement the same as prisoners who had carried out terror attacks.
"You can't rehabilitate ideological delinquency," says former Prison Service intelligence chief Ilan Barda, who commanded jails for security prisoners. "There's no place – in the world, even – that has succeeded in treating people who were imprisoned for ideological delinquency. It would be a waste of resources, there would be zero interest in it." He adds that while criminal prisoners continue rehabilitation after their release, security prisoners have no follow-up activities, "and even in jail, after you send them to a program, they go back to the same cell block with the same murderers. You can't rehabilitate them."
But according to Tomer Einat of Bar-Ilan University's criminology department, this statement is unfounded. "All the studies in the world about rehabilitation state unequivocally that the more rehabilitation and therapeutic programs you give prisoners that are suited to their crimes, you reduce the chances that they will go back to crime," he says.
"Saying you can't rehabilitate ideological prisoners is unfounded, for the simple reason that there's no study in the world today on the subject, and it's merely intuitive. Until a few years ago, the Prison Service allowed post-secondary education for security prisoners, and its officers admitted to me that it moderated [the prisoners'] beliefs, as well as their behavior in prison. Beyond that, there's no study that shows that a harsher penalty deters the criminals, in contrast to rehabilitation, which has proved most effective in preventing recidivism," he says.
According to 2019 data from the Prison Service's research department, five years after criminal prisoners are released from jail, about 39 percent reoffended. A Prison Service study, which was presented in the State Comptroller's Report last year, showed that criminal prisoners who were held in rehabilitation wings had a 23.7 percent recidivism rate, compared to 31 percent for the control group.
Among security prisoners, Israelis and Palestinians alike, the recidivism rate is about 18 percent. For security prisoners who do not belong to Hamas or Fatah, but organizations like Islamic Jihad and the Popular Front for the Liberation of Palestine – comprising most of the prisoners in Israel – the recidivism rate is slightly higher, at 22 percent.
The Prison Service is convinced that because security prisoners are housed together in groups according to their affiliation, the rehabilitation of minors or prisoners who are unaffiliated will not be effective. This is because the prisoner will return to his cell block after a rehabilitation meeting and be influenced by the other inmates.
A senior Prison Service officer who spoke with Haaretz on the condition of anonymity says that many security prisoners don't see themselves as criminals, so even if they were offered rehabilitation programs, they would refuse. "If there is not, first and foremost, an admission of guilt, the expression of genuine regret and motivation to change, nothing will come of such rehabilitation," he says. He adds that a security prisoner who asks to take part in a rehabilitation program could find himself ostracized by the other inmates.
The director of the University of Haifa's Clinic for Human Rights, attorney Abeer Baker, says that some security prisoners are willing to take that risk. Such prisoners who asked for rehabilitation said they no longer identified with the organizations to which they previously belonged. "I frequently have to beg the courts to provide social programs for those who ask, because in prison nobody listens to them. They're fighting to be seen as individuals, not as part of a group," she says.
She says that the prisoners' spokesman in the jail would tear up the applications of those who asked for a rehabilitation or education programs, because he would be the point person for the cell block's directors. "And then the prisoner is tainted. In some cases, people want to break away from their organizations, but there's no social worker to meet them. Very often, Israelis tried for security offenses have asked for help and didn't get it, and leave prison with more anger toward the state. They say 'I'm a citizen who asked for help, but you didn't give it.' Why shouldn't there be a rehabilitation or therapeutic cell block for prisoners who ask for it? It means the prisoners have to pay a price, but some are willing to pay it."
When he spoke to the state commission probing the Gilboa Prison break, former Public Security Minister Gilad Erdan expressed opposition to rehabilitating security prisoners. Erdan, who testified in February, said "We don't have to invest in their rehabilitation because we don't expect them to return to the straight and narrow. We just have to make sure they're really closed and locked in their cells. They're not going to go back to being normative citizens in the Gaza Strip."
A member of the commission of inquiry asked former Prison Service Commissioner Asher Vaknin about this, who responded: "I don't think there should be rehabilitation programs for security prisoners and those who aren't Israeli citizens."
The Prison Service southern district commander Moshe Ohayon had a different point of view. In articles he published as part of his doctorate, he wrote in favor of putting security prisoners in rehabilitation programs. It was vital to give them "a light at the end of the tunnel" and to prevent them from returning to terror, he wrote. These articles, published in Haaretz last year, raised strong objection in the Prison Service, and Ohayon was forced to retract his words under the pressure of then-Public Security Minister Amir Ohana. Ohayon sent Haaretz a clarification to the effect that he wrote those things as part of a "methodological thought exercise" and that security prisoners must not be allowed rehabilitation.
In a few cases, the Prison Service enabled Israeli security prisoners to enter rehabilitation programs after a prolonged legal battle. In one case, the rehabilitation was requested by an Israeli citizen who had been sentenced in 2019 to two-and-a-half years in prison after trying to join the al-Qaida-linked Nusra Front in Syria. The prisoner spoke to the Prisoner Rehabilitation Authority and it turned out she was a victim of domestic violence and had been sexually assaulted. This drove her to go to Syria in an attempt to "clear her name."
Rehabilitation officials believed that if she did not receive help, the prisoner was in danger of falling into sex work when released. In an unusual step she was given an early discharge and taken to a battered women's shelter to continue her rehabilitation.
On a few occasions the court pleaded with the Prison Service and the attorney general to reexamine their stance on the issue. In one case, a 17-year-old boy from the Galilee town of Yafa an-Naseriyye, who was convicted of weapons possession and of being influenced by Muslim extremist ideology, was sentenced to three years in prison. He asked to undergo rehabilitation in prison.
"You must never despair about the chance for rehabilitation," wrote Supreme Court Justice Elyakim Rubinstein in 2012, regarding the state's refusal to allow the minor to take part in a rehabilitation program. "The public may benefit and receive a productive citizen instead of someone who, heaven forbid, would return to crime after what he learned in prison. It is beyond my understanding why, in a case like this, there is no effort for rehabilitation."
The Prison Service said in response that rehabilitation for prisoners is carried out "on the basis of the law, which stresses that it will only be offered to prisoners who are Israeli residents and citizens. As for security prisoners who are Israeli residents, the rehabilitation regulations stipulate that only those who are not affiliated with a terror organization or have taken action to end such affiliation may be rehabilitated. Ultimately, these regulations stipulate that we cannot offer treatment to one whose transgression had a religious nationalist motive, as is the case in terror offenses."
Click the alert icon to follow topics:
ICYMI
Ken Burns' Brilliant 'The U.S. and the Holocaust' Has Only One Problem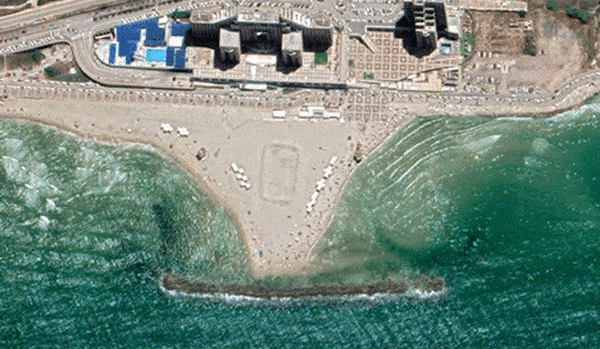 Facing Rapid Rise in Sea Levels, Israel Could Lose Large Parts of Its Coastline by 2050
As Israel Reins in Its Cyberarms Industry, an Ex-intel Officer Is Building a New Empire
How the Queen's Death Changes British Jewry's Most Distinctive Prayer
Chile Community Leaders 'Horrified' by Treatment of Israeli Envoy
Over 120 Countries, but Never Israel: Queen Elizabeth II's Unofficial Boycott