Top Mossad Spy Wasn't Double Agent, Egyptian Spymaster Admits
New testimony strengthens the theory that Egypt's Ashraf Marwan, employed by the Mossad before and during the Yom Kippur War, did not play Israel
Marwan and his wife at their wedding with former President Gamal Abdel Nasser in 1966.
Credit: AP
Ashraf Marwan, who passed secrets to Israel ahead of the Yom Kippur War, was not a double agent, according to an interview with a senior Egyptian intelligence officer that was posted to YouTube five months ago and recently came to the attention of Israeli intelligence.
"This testimony should put the case to rest once and for all," Prof. Uri Bar-Yosef, a Yom Kippur War scholar, said, referring to one of the most controversial topics of the 1973 war: Was Marwan a Mossad agent, or a double agent who played Israel for a fool?
The newly discovered testimony comes from Liwa Mohammed Rashad – whose rank is equivalent to major general, in Western terms. Rashad led the Israeli department of Egyptian military intelligence from 1966 until 1978, including during the period of the Yom Kippur War.
In the interview given to an Egyptian TV channel, Rashad discusses Egyptian suspicions that Israel had an agent feeding it intelligence about the Arab side of the war. "We had our guesses about who this agent could be. Was it King Hussein? Was it someone on the Syrian front? Not one of us, myself in particular, as the person in charge of the matter, thought to suspect anyone in Egypt," he said.
That agent's identity was revealed in 2002: Ashraf Marwan, son-in-law of Egyptian President Gamal Abdel Nasser, and advisor to his successor, Anwar Sadat. Marwan worked for the Mossad and provided the then-chief of the spy agency, Zvi Zamir, with a warning that "the war will break out tomorrow," some 14 hours before the fighting began.
Marwan fell to his death from the balcony of his London home in 2007 under circumstances that were never fully clarified, taking the answer of whether he was a double agent to his grave.
The dispute surrounding Marwan was embodied by the two senior figures in Israel's intelligence establishment during the war. Zamir called him "the best of agents." Eli Zeira, who headed the army's intelligence division, said that Marwan was "part of the Egyptian plan of deception" – implying that he was a double agent. In time, Zamir came to blame Zeira for Marwan's death, accusing Zeira of acting to reveal the spy's identity. Former Deputy Supreme Court President Theodore Or accepted Zamir's version of events following a mediation between the two intelligence officials.
"From 2002 onwards, the subject gained momentum in Egypt and the press began reporting on it extensively," Rashad said in the video. Later, he referred to statements by former Egyptian President Hosni Mubarak, claiming that Marwan worked for the Egyptians as well. "Suddenly, the late Mubarak comes out and announces that Marwan provided tremendous services to Egypt, though he could not yet discuss them. That helped calm things down in the media. The whole world began talking about him as a double agent," Rashad said. But, Rashad said, "Ashraf Marwan was not a double agent."
Rashad cited one reason that some Israelis thought Marwan was a double agent as the timing for the war's start: "[Israel] started saying he was a double agent in light of the fact that he had said the war would begin at 18:00, when, in fact, it began at 14:00." The Mossad agent who acted as Marwan's handler, "Dubi," said two years ago, in an interview with Haaretz's Yossi Melman, that Marwan had not specified the exact hour the war was set to begin, but noted that it would happen "at sunset."
Rashad said that Marwan had not misled Israel, rather, he did not know that the planned timing of the war had been changed. "I say this openly, the war was planned for October 6 at 18:00. That was the plan. It was the logical choice. You have to cross the canal at last light so that you can erect bridges without encountering the enemy," he explained. Rashad said that the start time was changed to 14:00 at Syria's request.
"When Egypt's Defense Minister Ahmad Ismail Ali went to Syria to assess the Syrian army's readiness for war, he met Syrian Defense Minister Mustafa Talas, who told him that 18:00 didn't work for the Syrian forces. Failing to come to an agreement, the two turned to Hafez al-Assad [Syria's then-president], who said that they should split the day in half. That way, the Syrians could make use of the daylight and we Egyptians could build our bridges after dark. So the time change was decided on in Syria at the Syrian defense minister's request," Rashad clarified.
According to this version of events, Marwan could not have possibly known about the last-minute change of plans, as he was no longer in Egypt. "Ashraf Marwan gave an out-of-date report," Rashad concluded. "His motivations were basically financial. The easiest way to operate or recruit an agent is through money. Give and take, that's all. That was Ashraf Marwan. He was a one-way spy, despite all the claims."
Bar-Yosef is the author of "The Angel: Ashraf Marwan, the Mossad, and the Yom Kippur Surprise." A movie based on the book was produced by Netflix in 2018. Bar-Yosef explained that the debate surrounding Marwan is closely connected to why Israel was surprised. One view, as determined by the Agranat Commision, holds that some senior figures in military intelligence adhered too closely to the infamous doctrine that determined Egypt would be incapable of launching a war before 1975. Another view posits sophisticated tactics of deception employed by Sadat and his men.
Zeira, as mentioned above, was a proponent of the second view. His main argument was simple: Before the war, Marwan passed on several warnings of impending Egyptian attacks that turned out to be false alarms. These were meant to lull Israel into a false sense of security. When the decision was made to go to war in early October, Marwan misled his handlers as to the precise time – rather than naming the precise hour, he said it would begin in the evening.
Bar-Yosef refutes this argument, presenting another document, which he claims proves that Marwan had passed on additional warnings prior to the Yom Kippur War and hadn't "lulled" anyone. The document is a list of questions produced by military intelligence ahead of a meeting between Zamir and Marwan in London. One question states: "In an earlier meeting, the source said that Sadat intends to resume fighting at some time from the end of September on. What does the source know regarding the fulfillment of this intent?"
According to Bar-Yosef, "the fact that Marwan warned of war at the previous meeting, which took place in early September, pulls the rug out from under Zeira's main argument, which is that the best proof of Marwan being a double agent is the fact that as the war approached, in early October, he gave no warning."
ICYMI
Ken Burns' Brilliant 'The U.S. and the Holocaust' Has Only One Problem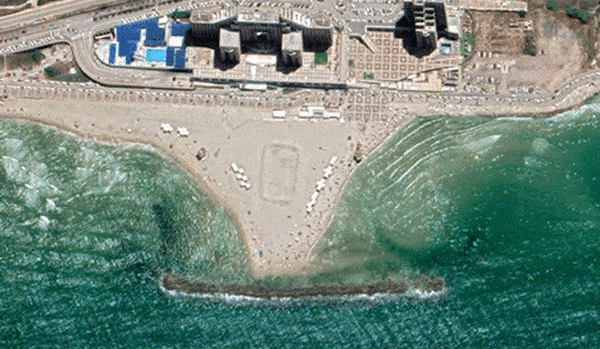 Facing Rapid Rise in Sea Levels, Israel Could Lose Large Parts of Its Coastline by 2050
Lapid to Haaretz: 'I Have Learned to Respect the Left'
The Mossad's Fateful 48 Hours Before the Yom Kippur War
As Israel Reins in Its Cyberarms Industry, an Ex-intel Officer Is Building a New Empire
How the Queen's Death Changes British Jewry's Most Distinctive Prayer