Opinion |
The Rotten Saga of Roman Abramovich's Portuguese Citizenship, and Its Repercussions
Amid Putin's war in Ukraine, the scandal erupting over Abramovich's shady acquisition of a Portuguese passport under a law granting Sephardic Jews citizenship imperils far more than one sanctioned Russian oligarch
Roman Abramovich's murky success in acquiring a Portuguese passport under a law granting Sephardic Jews citizenship may threaten the entire restitution project
Credit: John Sibley / Reuters / TTstudio / Shutterstock.com
In the wake of Russia's invasion of Ukraine, Russian President Vladimir Putin's close circle of oligarchs and allies have come under renewed scrutiny, not to mention sanctions.
One of them is Russian Jewish billionaire Roman Abramovich, who was sanctioned by Britain in March 2022, his assets in the country frozen and forced to relinquish ownership of Chelsea Football Club. The UK also tightened visa requirements for him and others on the sanctions list.
But that was less of a worry for Abramovich who, in addition to holding Russian and Israeli passports, is also a citizen of Portugal. And it is this European Union passport that has now attracted considerable attention, if not consternation. It has, so far, led to the start of an official government inquiry, the detainment of a chief rabbi, the relinquishing of the Porto Jewish Community from its role in the citizenship acquisition process, and an amendment to Portugal's citizenship law.
Spain and Portugal's Sephardic ancestry laws, passed in 2015, under whose auspices Abramovich attained a Portuguese passport, were supposed to "right a historic wrong": The Expulsions of 1492 and 1496 that displaced tens of thousands of Jews from Iberia. Their descendants, the Sephardim, initially settled mainly in Morocco and the Ottoman Empire, as well the Americas (often as crypto-Jews).
Portugal finally abolished the Inquisition, tasked with investigating alleged heretics, often crypto-Jews, in 1821; its last auto-da-fé ("act of faith," a public penance for accused apostates or heretics) was held in Lisbon in 1739. In 1826, there was a last Spanish auto-da-fé in Valencia, in which one Jew was burned alive. Spain's decree of expulsion was only formally revoked in 1968. Five centuries later, both countries' laws, sometimes framed as a 'Law of Return,' granted citizenship to anyone proving descent from Jews expelled from Iberia.
Despite this stated goal, I found in my master's research at McGill University, conducted in 2021, that Sephardic Jews applying for citizenship are driven less by a deep-seated interest in the historic reconciliation touted by Spain and Portugal, and far more by practical needs such as global mobility.
Many applied first to Spain, but when it then required language and citizenship tests, thousands flocked to Portugal. Spain shut down its process in October 2019 as scheduled, following a year-long extension. An unknown number (likely hundreds) received citizenship from both countries, again indicating the lack of specific emotional attachment to either state.
Many applicants arrived at the process with the understanding that not all passports are created equal, and for Sephardic Jews from all over the world, and especially those from Israel, Turkey and Venezuela, the value of an EU passport could not be overstated. Holders of EU citizenship can live or work anywhere in the 28-nation union, and can apply for citizenship for immediate family members.
It is not surprising that someone like the oligarch Roman Abramovich would try to game this system. EU citizenship and its associated residence rights would be to his benefit as well: He only needed to find a single Sephardic ancestor. And if he couldn't put his finger on that family member, he could persuade an authorized body to attest to the existence of such an ancestor. Despite being a Russian Jew with no publicly known Sephardic connection, Abramovich was approved for Portuguese citizenship in April 2021.
The Portuguese law outsourced the job of approving applicants' Sephardic heritage to the Jewish communities of Porto and Lisbon. Abramovich's application, along with almost 90 percent of applicants, was approved by the Porto Jewish Community and signed by the community's chief rabbi, Daniel Litvak.
The Spanish law had empowered local notaries to perform the task of authenticating documents and approving applications. The Federation of Jewish Communities of Spain sold certificates to applicants online and was able to create a lucrative new revenue stream for itself out of thin air. By contrast, the Portuguese communities were much more intimately involved.
The inquiry into the Abramovich case began before the Russian invasion of Ukraine; it was announced in January 2022. Kremlin-aligned oligarchs like Abramovich own properties, dock yachts, and stash their immense wealth all over the EU. Holding EU citizenship would simplify many of these acquisition and investment processes. As Western governments began to sanction oligarchs and freeze their assets, Portuguese public interest in the ongoing inquiry intensified.
It was in this new climate, on March 12th, that the rabbi who approved the applications, Daniel Litvak, was detained as he headed to Israel. His passport was confiscated, and the investigation is still underway.
We still do not know the specifics of the Abramovich case. The Porto community denies the charges of corruption and even compared the investigation to the Inquisition. We do know there is a large reservoir of goodwill for Russian oligarchs in Jewish communal circles around the globe. Abramovich and other Russian Jewish oligarchs have earned the trust of mainstream Jewish institutions by becoming major donors.
But the "benevolent philanthropist" image they cultivate is not accidental. And it is this cloak of respectability and generosity that might have moved the levers for Abramovich in Portugal.
In light of the escalating debacle, the Porto community has suspended its collaboration with the government as arbiters of Jewish applicants' Sephardic authenticity. Considering the increased attention from the government and the public, the Lisbon community is unlikely to fill the void. It is now unclear how the process will continue to function. Will a government authority now be charged with determining who is of genuine Sephardic descent?
Already there are controversies with how the laws – both in Spain and in Portugal – have functioned. The laws go by an entirely 'biological' understanding of Sephardic identity: direct blood ancestry is the only way to qualify. That meant the many Jews of other origins and converts that integrated into Sephardic Jewish communities, such as the Mizrahi Jews integrated into the Istanbul community, are technically not eligible. However, in practice I found that these acculturated Sephardim did get approved for citizenship.
The other issue with basing restitution on direct bloodline descent is the fact that it goes back to a period before modern recordkeeping. It is extremely difficult for an individual to locate a paper trail to certify the fact that their great-great-great-great (and another few greats) parent was a Jew from Iberia.
And you only need a single one; as far back as you need to go to find one. That opens up the process to issues of trust. For members of established Sephardic congregations, this is easy enough: Their institution is trusted to certify their membership.
But for cases like the thousands of Latin Americans claiming crypto-Jewish heritage, the Donme of Turkey (whose ancestors converted to Islam following the false messiah Shabbetai Tzvi) or opportunists like Abramovich, someone must be nominated as the arbiter. Placing local Jewish communities in this position saves the Portuguese government from the uncomfortable role of determining who is or is not Sephardic enough. It also has the practical benefit of outsourcing the Jewish genealogy work required.
However, such a process opens up restitution to manipulation, which seems like it might have happened in the Abramovich case.
The other worrying development that came from the Abramovich news is that the Portuguese government – depending on the result of the official inquiry – could confiscate the citizenships it has granted. The implication of such a confiscation would be serious not only for the beneficiaries of the Sephardic restitution law, but also for debates around citizenship in Europe more generally.
Revocation of citizenship is already a controversial act; citizenship, as Hannah Arendt describes it, is "the right to have rights." While the loss of a secondary citizenship would not have such grave consequences for the Russian oligarch, normalizing citizenship confiscation in the EU is a dangerous precedent to set.
The Abramovich episode (which, despite its high profile, may well not be the only authorized claim made on shady grounds) led the Portuguese government to introduce a new – and quite vague – requirement into its Sephardic citizenship law. In 2020, the government had discussed and ultimately shelved possible amendments to require citizenship recipients to reside in Portugal for two years. The new amendment does not go that far but it does introduce a requirement for applicants to have an "effective connection to Portugal."
The change will not be retroactive. And what would satisfy this "effective connection" is still unclear. The great majority of people who meet all other requirements do not speak Portuguese, have never been to Portugal, and do not intend to relocate. How far will they have to go to establish and then prove their effective connection? Will a visit suffice? Or will they have to start a business, pay taxes, or declare residence in Portugal?
The speedy amendment does not answer these crucial questions. It is not difficult to see that the addition of such expectations limits the original supposed intent of the law of righting a historic wrong.
The Abramovich episode, under heightened scrutiny due to Putin's war on Ukraine, demonstrates both the unequal hierarchy of citizenship under which we all live and the fact that those who abuse well-meaning and historic reparative measures, such as the Sephardic restitution laws, are often the wealthy elite, like the oligarch Abramovich.
Where the practice of the Portuguese law goes next will reveal how dedicated Lisbon really is to offering citizenship to Sephardic Jews with authentic claims, while distinguishing them from unscrupulous opportunists whose efforts to buy themselves a safe haven threaten the legitimacy of the entire restitution project.
Nesi Altaras is an editor of Avlaremoz, a news and opinion platform in Turkish. He holds an MA in political science from McGill University. His writing in English, Turkish, and Ladino has been published in various outlets. He lives in Montreal. Twitter: @nesialtaras
Click the alert icon to follow topics:
SUBSCRIBERS JOIN THE CONVERSATION FASTER
Automatic approval of subscriber comments.

NOW: 40% OFF
ICYMI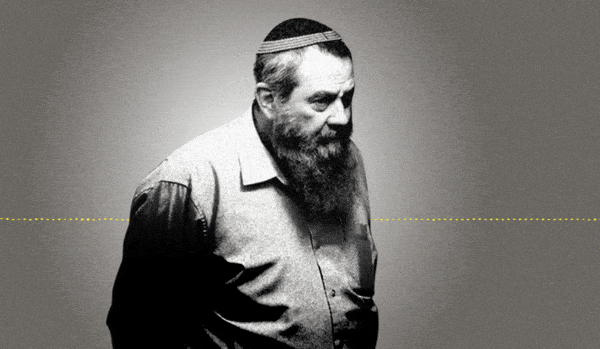 Jewish Law Above All: Recordings Reveal Far-right MK's Plan to Turn Israel Into Theocracy
Why I'm Turning My Back on My Jewish Identity
Down and Out: Why These New Immigrants Ended Up Leaving Israel
The Reality Behind 'The White Lotus' Sex Work Fantasy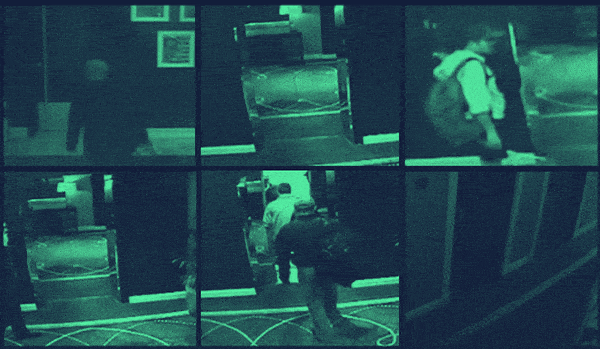 This 'Dystopian' Cyber Firm Could Have Saved Mossad Assassins From Exposure
Comeback Kid: How Netanyahu Took Back Power After 18 Months in Exile