Inside the Israeli 'War Room' Rescuing Ukrainians Under Bombardment
In a southern Israeli city, volunteers take endless phone calls, pore over maps and keep up with train schedules to get as many people out of Ukraine as they can
The Ukraine war room in Ashdod, southern Israel.
Credit: Ofer Vaknin
Since the beginning of last week, a house in the Israeli southern city of Ashdod has been serving as a makeshift war room. Twenty volunteers scattered around the building are taking phone calls: "Where exactly are you?" one of the volunteers asks the caller. He requests more information: Does he have an Israeli passport? And if not, does he have papers proving that he is Jewish? When he confirms that it will be possible, at least on paper, to get the caller out, the volunteer refers him to a local liaison with words of comfort: "We'll do what we can."
They are trying to rescue Israelis and Jews from the bombing in Ukraine, and there is an atmosphere of urgency in the room. "The situation in Ukraine is quickly deteriorating," says one of the volunteers. "Everyone in the street has a weapon and can shoot you, the food is running out. These are critical days. If we don't rescue the people stuck there now, there's no way of knowing what will happen."
During a rescue of a convoy of Israelis from Ukraine a few days earlier, Stella Weinstein, the director general of the Yamina party and one of the initiators of the war room, was on the phone with them to help with the mission. They heard shooting, and Weinstein was told that one of the vehicles had been hit and the connection was severed. She later found out that one of the people on the convoy, the Israeli DJ Roman Brodsky who had been living in Ukraine, was killed, apparently by mistake, by Ukrainian soldiers.
In the living room, several volunteers are sitting around a wooden table, referring to maps that are scattered across it, typing on computers, giving orders and talking on their cell phones. They are answering the many requests – almost nonstop. According to the volunteers, as of last week, they have succeeded in rescuing thousands of Jews, most of them Israeli citizens, but nobody knows the exact number. "Sometimes we help one person and several others join them," says one of the volunteers. "We don't really have any way of knowing."
It took just a few days after the Russian invasion for the war room to develop an orderly process: Ukraine has been divided into nine districts, each with an appointed "district head," whom several more volunteers help. The requests come from people who are in Ukraine themselves or from their families in Israel, via a designated Facebook group or WhatsApp and Telegram groups. They do an initial examination for each request, and then channel it to the relevant district head, who then helps the person via liaisons in Ukraine.
"We have built a network of contacts with psychologists, members of the Red Cross and local residents, and we're trying to rescue whoever we can or to refer those who can't be taken out at the moment to a safe place nearby," says one of the volunteers.
A race to the border
The war room is run out of a well-kept private home in the heart of a relatively new neighborhood, populated mainly by immigrants from the former Soviet Union, in the southern city. Its renters are Daniel Krikunetz, who owns a human resources company, and Natali Sisauri, a wedding dress designer.
The initiative began by chance. A few days before the Russian attack, Krikunetz and Sisauri traveled to Lviv in order to photograph the new collection she designed. They had made the travel arrangements over a month earlier. "When the time for the flight approached there was a warning about a possible Russian attack, but we consulted with the locals and they told us that everything was quiet," says Krikunetz. "We also thought at the time that Lviv is far from any possible front and is located 60 kilometers from Poland, so that even if it were attacked, we could reach the border within two hours."
That Wednesday evening, they finished the photo shoots, and the two of them went out with friends – another Israeli couple – to celebrate at the city's Grand Hotel. "The atmosphere outside was amazing. Peaceful, happy, students everywhere, like in Amsterdam," says Krikunetz. "On Thursday morning, the Russians began to bomb Kyiv, and it was clear that we had to leave immediately. We packed our suitcases, ordered two jeeps and drove toward a gas station. There, a two-hour traffic jam began."
The four of them put the maximum amount of gas in the cars – 20 liters (five gallons) – and continued to the border. On the way, they encountered another traffic jam. This one was seven kilometers (about four miles) long and growing. "We decided to bypass the traffic jam and to travel via the villages and fields, and after a seven-hour drive we reached the checkpoint in the evening."
Although the border was in sight, they say that the event was far from over. "It was crazy there," Krikunetz says. "Thousands of people panicking, waiting for hours on end in freezing weather, shouting in Ukrainian things I didn't understand. I felt like we were going to be stuck there for a long time." He called Senia Waldberg, a marketing professional and close friend of his, who would become one of the founders of the initiative. "I told him: 'I need help, man.'"
"When Daniel spoke to me, I still didn't understand the scope of the event," says Waldberg. "I thought that there were maybe a few hundred Israelis stuck there, and among them my four friends." Waldberg enlisted the aid of Weinstein, a mutual friend of theirs. "We opened a group on Telegram and asked if there were Israelis in Ukraine who might be able to help. And then I asked the Foreign Ministry's situation room how we could help.
"We got help from whoever we could, and with great effort, succeeded in getting an embassy bus that would cross the border to Ukraine and pick up the two couples. We knew it would take time for it to arrive, and in order to rescue as many Israelis as possible, I asked Krikunetz to walk around among the people at the checkpoint and shout in Hebrew for them to come with him. He managed to collect 10 people." But it didn't end there. "We decided to try to rescue more Israelis who were in the area, and only toward morning did we cross the border to Poland, with 50 Israelis on the bus," he says.
A flood of requests
On Thursday night, Waldberg wrote a Facebook post inviting other Israelis who are stuck in Ukraine to get in touch with him, with his phone number listed. "Try to reach the Polish border. Romania and Moldova are also an option, an Israeli representative will take you out. Do it now, it's better not to wait!"
"When the phone number was posted, my cell phone almost broke from the volume of calls," says Waldberg. "I quickly realized that there was no way that I could handle it on my own, and that the only solution was to recruit volunteers and get other people to help."
They were not just asked to help get people out of Ukraine, but also to act as an accurate source of information for those leaving, he adds. People in the country wanted to know whether they could get out at all, where trains were leaving from, which border to head toward. "Sometimes we risk people's lives, because what's correct now could change in seconds," Waldberg says. "We're under a lot of pressure and we're trying to be as cautious as possible."
Due to the many requests they received on Facebook, WhatsApp and Telegram, Waldberg and Weinstein realized that there was a large number of Israelis who were stuck in a country under bombardment. They decided to expand their aid efforts; Weinstein turned to friends and asked for volunteers. At first, they gathered at the Yamina headquarters in Modi'in, and started to search for people who could help and figure out how to do so.
Weinstein says that her work on this project has nothing to do with her job at Prime Minister Naftali Bennett's own Yamina party: "I'm helping voluntarily." When asked why the state isn't providing aid of its own, she replies: "The government can't help to this extent at the moment, it can't operate on foreign soil or ask businessmen for donations and assistance."
Weinstein describes cases that the volunteers have handled: A pregnant woman and her two young children were left alone in Ukraine after the father of the family flew to Israel for a business trip. When she began to go into labor, the volunteers put her in touch with the Red Cross, which arrived and helped. When the volunteers heard about a family that was stuck in a village with nothing to eat, they put them in touch with Chabad emissaries who provided them with food.
Shortly after they began to organize in Modi'in, Assaf Shmulevich turned to Waldberg, told him that he wanted to help and said that he had started a Facebook page on which he disseminates the offers to help that that the group members, and mainly Waldberg, had started to post. "Like everyone, I saw what's happening in Ukraine on television, and I felt that I had to do something. I'm capable of carrying out projects from start to finish, and that's why I turned to friends who put me in touch with Stella and Senia."
He has been helping since with whatever he can, replying to the many requests piling up on his Facebook page, and in charge, he says, of the project's public relations.
But alongside the constant flow of requests to escape the country, there are also offers of help. The volunteers report that Israeli businessmen, oligarchs and rabbis are all offering assistance: money, means of transportation, whatever they may need. Waldberg, says that the offers are piling up, but that the volunteers are trying to solve the bureaucratic problems that are keeping them from receiving the donations. "Many people want to donate, but at the moment we have no way of getting the money," he says.
'Politics stay out of it'
Dana Katznelson, an Ashdod resident, is one of the volunteers. "We're trying to help whoever we can," she says. Katznelson was born in Soviet Ukraine. Her family immigrated to Israel when she was 11 years old, and eventually settled in Ashdod. She works as an entrepreneur, and promotes social and community projects. She found out about the war room after reading a post by Weinstein. "Wherever it's possible to rescue people, we do so through liaisons, and when it's impossible we refer them to places where they can hide. We're keeping track of the movement of trains and providing information to anyone who asks, whether or not they're Jewish," she says.
"I've been here for five days now. There are lots of volunteers, they come and go all the time." Katznelson has friends who are now in Ukraine, one of them she has known since childhood. While we're talking, she communicates with a 53-year-old Jewish man in the Kyiv district. "He's married to a non-Jewish Ukrainian woman who has a son from a previous marriage, and her father is with her. They're looking for a way out, and we're trying to rescue them."
I offer to answer calls, but most of them are in Russian, which makes me less useful. A young volunteer named Igor, who came to the war room only a day earlier, offers to tutor me. He immigrated from Ukraine about three years ago, and is one of the few in the room who speaks Ukrainian. "I heard that an initiative was being organized to rescue people who are stuck there," he says, "and I decided to come to help." Igor explains to be that there are also requests in Hebrew and English, and that I should try to help with them.
I contact two people who sent a request in Hebrew to the volunteers' WhatApp group. They are 41 and 75 years old, Israelis who didn't manage to leave Ukraine. They have no exact address and no car, but they do have Israeli passports. Igor instructs me to ask for a photo of the passports. A train is scheduled to leave soon from a station near the their location, and they'll try to board it.
"Tell them that it will be crowded there and to make sure to stay together," Igor tells me. The two men quietly answer every question, trying to provide as much information as possible. They only want to get out of there, and the sooner the better.
As the hours pass, the house fills up with volunteers. "Write about how busy it is here, so that my wife will understand," asks a volunteer named Avi. "She's angry about the long hours I spend here."
When asked whether there are political arguments between the immigrants from Russia and the immigrants from Ukraine who are working together in the war room, the volunteers seem to agree that nobody is preoccupied with that at the moment. "We're busy rescuing people, it's a matter of life and death," says more than one volunteer. "Politics stay out of it."
Although the group of activists have known each other for just a few days, everyone seems to know each other and feel at home in the house. "There's a huge demonstration of solidarity here," they say. "Time is of the essence and we have to get as much done as possible."
"Putin won't give up so fast," says Waldberg. "At the moment, he has no significant wins, and he can't stop without that. The question is how long he'll hold out this way, and what price the people who are stuck there will pay. We'll do everything to get as many people out as possible."
Click the alert icon to follow topics:
ICYMI
Ken Burns' Brilliant 'The U.S. and the Holocaust' Has Only One Problem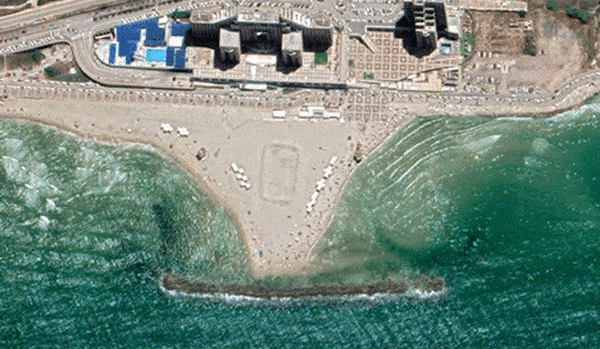 Facing Rapid Rise in Sea Levels, Israel Could Lose Large Parts of Its Coastline by 2050
As Israel Reins in Its Cyberarms Industry, an Ex-intel Officer Is Building a New Empire
How the Queen's Death Changes British Jewry's Most Distinctive Prayer
Chile Community Leaders 'Horrified' by Treatment of Israeli Envoy
Over 120 Countries, but Never Israel: Queen Elizabeth II's Unofficial Boycott