'An Escort or a Nymphomaniac?' Israel's First Arab Transgender Was Misunderstood Her Entire Life
Mahmouda Riad lived with persecution, abuse and fear that didn't stop even when she left Israel and move to Berlin
A rare photo of Mahmouda Riad. 'She would sing for hours on end the songs of Umm Kulthum.'
Credit: Shalom Bar Tal / Yediot Aharonot
She was born in the 1940s in Deir al-Asad, a village in the Galilee, and as a child and young woman she herded goats. As she came of age, she felt that she was living in the wrong body, and subsequently, during the 1960s and 1970s, she became the first Arab transgender person in Israel, as far as we know.
In the article, Mahmouda is quoted as saying she is saving up for surgery, can't read or write and loves her mother
Mahmouda Riad is one of the fascinating but unknown characters whose story is cited in "What Will the Neighbors Say? Queer Life in Haifa, 1932-2007," an exhibition that runs until April 2 at Haifa City Museum. The exhibition is the result of a cooperative effort between the museum and Haifa's Gay History Project.
A January 1975 article in Yedioth Ahronoth that featured Mahmouda provides ample evidence of the attitude at the time toward transgender people. Headlined "Being a Koksinel" – then the common term in Israel for transgender people, after the stage name Coccinelle of Jacqueline Charlotte Dufresnoy, a French entertainer who in 1958 became the first French person to undergo gender confirmation surgery.
In the article, "transsexualism" is described – twice – as a mental disorder, and transsexuals are called "creatures." As for Mahmouda, it states, "It is difficult to say whether she is an escort, a gay prostitute or simply a nymphomaniac." In the article, she is quoted as saying she is saving up for surgery, can't read or write and loves her mother and her nephews. She would like to have children, too, she says, but "Who would choose to live with a koksinel?" She goes on to relate how she has been beaten, robbed and raped.
Transgender activist Efrat Tilma, born in 1945, knew Mahmouda for many years. One day in the early 1960s, she says, "[the late renowned Israeli trangender rights activist and actress] Gila Goldstein introduces me to this guy and says: 'Meet Mahmouda.' Well, Mahmouda told me she wanted to be a woman.
'Gila looked after her, went with her to a doctor. She got hormone shots. Gradually she became a woman. She had a very deep voice and a very large nose. When she began to go around as a woman, she no longer liked the name Mahmouda, and changed it to a Hebrew one: Naomi. What she had going for her was that she was very short and petite. Once she had the nose job, she looked like a completely ordinary Israeli woman. The only thing that gave her away was her voice. But it did not disturb her. She had a rare joie de vivre, and this thundering laugh. Her hobby was singing, she would sing for hours on end the songs of Umm Kulthum."
Mahmouda Riad, Tilma says, was persecuted all through her life. In addition to the humiliating attitude of society, which was then the norm for trans people – much more so than today – was the persecution by her family. "She always lived with the fear that her relatives and others from her village would find out about her. Every so often, they would come looking for her, but they wouldn't find her." The authorities also pestered her, Tilman says, because she was working in the sex industry, having no other choice, and on more than one occasion was arrested and placed in detention at the Abu Kabir lockup.
Tilma herself left Israel in the mid-1960s, later on working as an airline hostess, but in 2011, a few years after returning to live in Israel, became the first trans woman to serve in the Israel Police as a volunteer.
Mahmouda Riad also fled the country, and one day, in Berlin, Tilma heard that Mahmouda was there, too. The two women met. "She looked good," Tilma recalls. "She looked feminine. It was always fun to be around her. She was living in a hotel, and would host us, her Israeli friends. She would fix Mizrahi delicacies for us. It was always happy there. She was warm-hearted, she loved to live."
"She worked in the sex industry in Berlin, too," says Tilman, who wrote about Mahmouda in her autobiography, "This Will Be Called a Woman'' (in Hebrew). "After work, she was in the habit of going out to party in Turkish clubs, of which there were many in Berlin at the time. One day she sang something and the owner of the club liked it. Perhaps you would like to sing, he suggested. So she began singing – her voice sounded like the famous Turkish trans singer Bülent Ersoy, She belly-danced, gained success and took a stage name, Lahaluva. In 1975, the two of us took a week-long vacation in Palma de Mallorca. She so wanted to see Spain."
But Mahmouda's family continued to go after her, Tilma says. "They came to Berlin looking for her, found her, and attempted to blackmail her. She gave them all the money she had worked for and saved up just so that they would leave her alone, but eventually she was compelled to run away from Berlin."
The next chapter in Mahmouda's life was particularly sad. She was working at the Central Bus Station in Tel Aviv, getting abused, and eventually grew ill. Tilma recalls a visit she made to Mahmouda's bedside in Ichilov Hospital in 2005, when Mahmouda, then about 60, could not recognize her. The name listed on her hospital bed was Naomi. "Maybe she had dementia, maybe everything she'd gone through in the sex industry had an effect on her. Also, she had been beaten up many times," says Tilma.
Mahmouda died a few months later, alone. "Trans women usually die alone," says Tilma. "I loved her very much. There are some personalities that I will never forget."
How much has the situation changed since then, since the unfolding of Mahmouda's tragic life story? "If we look at the situation on a scale of 0 to 10, we are at 3," says Tilma. "A very long road lies ahead of us. We take one step forward and then two steps back. That's how it is with trans women. It is true that there are now trans women in respectable professions, like Prof. Iris Rachamimov and others who work and live normal lives.
It isn't like it used to be, when unfortunately we had to dance or do something else in clubs to survive. In my own lifetime, there was no one who would give us anything, there was no one who would help. We had to help ourselves, because otherwise we would not have been able to survive this gender holocaust. I am happy that today there is change nevertheless."
Click the alert icon to follow topics:
ICYMI
Ken Burns' Brilliant 'The U.S. and the Holocaust' Has Only One Problem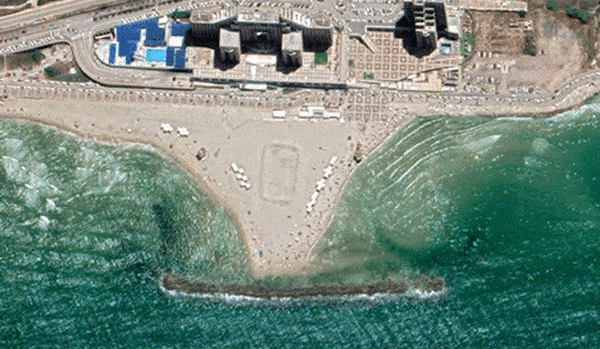 Facing Rapid Rise in Sea Levels, Israel Could Lose Large Parts of Its Coastline by 2050
As Israel Reins in Its Cyberarms Industry, an Ex-intel Officer Is Building a New Empire
How the Queen's Death Changes British Jewry's Most Distinctive Prayer
Chile Community Leaders 'Horrified' by Treatment of Israeli Envoy
Over 120 Countries, but Never Israel: Queen Elizabeth II's Unofficial Boycott