'Harm Can Come From Anyone, Even the Rabbi': How Haredi Schools Are Talking to Kids About Chaim Walder
One teacher likened the suicide of the children's author amid sexual assault allegations to 9/11: 'When America the great instantly turned into dust and rubble, that's what happened to us with Walder. And we had to talk to the children about that'
The site of Chaim Walder's suicide in Central Israel last week.
Credit: Moti Milrod
Eighth graders at an ultra-Orthodox school in Modi'in Ilit go home during their long lunch break and return at 3 P.M. After returning last Monday, they began whispering and seemed uneasy.
The principal, S., immediately understood why – they had just heard about the suicide of Chaim Walder, a well-known ultra-Orthodox children's author accused of sexual assault. S., who also teaches these eighth graders in the afternoon, decided to devote the last period to discussing the issue.
He began by talking about preventing and coping with sexual assault, a topic he had dealt with in the past. But "after three sentences, I realized that they were mainly upset by the suicide. That's something that isn't talked about, certainly not at school."
He said he didn't go into details about the suicide, but "it was important to stress that this doesn't solve anything. That even when we feel that everything is closing in on us, we have to know how to stop and think about who we can talk to."
The next morning, the issue was addressed in other classes. "The biggest crisis for these children was the question of how a man like him could do what he did," S. explained.
These discussions also touched on how to prevent and cope with sexual assault, and despite the principal's efforts to separate Walder from the issue, the students mentioned Walder repeatedly.
"When we spoke about the fact that you have to know how to tell someone what happened, they said Chaim Walder had a story about that," S. recalled. "After all, he's the only one who dared to talk about these things in clear language. They read his stories, and this drove them crazy.
"We also spoke about this contradiction – that even someone we admire can do bad things. About the fact that harm can come from anyone, even the rabbi. And that they have to tell someone."
This contradiction was also at the heart of the conversation that Y., principal of an ultra-Orthodox school in central Israel, had with his students.
"Chaim Walder was the only person who managed to break through the barrier of ultra-Orthodox society, which holds that nobody but a great Torah scholar is a subject for veneration," he said. "Children felt connected to him.
"Every serious educational initiative portrayed itself as being done 'in cooperation with Chaim Walder.' He touched children's souls. He had a special talent for writing about the rejected children, for writing about what troubled them. There's no household here that doesn't have his books."
The day after Walder's suicide, Y. convened his staff. "All the teachers agreed that it's impossible to leave the children asking questions without answers," he said. And that was the school's policy, at least in the lower grades – to simply answer children's questions.
"Generally, the children started the conversation," he said. "In classes where this didn't happen, nothing significant was said."
One challenge, he said, is that "there are people in ultra-Orthodox society, even teachers, who are disconnected from the news, who base themselves on the ultra-Orthodox press and that's it. There were people in the teachers' lounge who thought Walder died of a heart attack."
M., who teaches at a girls' elementary school up north that also has students from less insular ultra-Orthodox families, got instructions from the school's guidance counselor about the conversation she should have with the girls. "It was clear to the school immediately after the incident that we had to talk about this, and there was nothing to hide because the students knew what happened," she explained.
The girls were very confused, she said, because they were all familiar with Walder, "and his reported actions are the antithesis of the messages he conveyed" in his books.
Ultra-Orthodox schools don't actually use the words "sexual assault," said Danielle Rozenboim, who until recently was the Education Ministry's adviser on the ultra-Orthodox community. Instead, they talk about "muganut," which roughly translates as protecting oneself.
"The Walder affair forced ultra-Orthodox educators to think about how to make complex current events, the kind they wouldn't normally let into the schools, accessible to students," she said.
Ultra-Orthodox educators didn't get into the accusations against Walder. "I'm neither a heavenly nor an earthly court," S. said. "I told them there were rumors about grave acts that were being looked into. But we don't discuss this."
Similarly, the instructions M. received were "don't get into too much detail about Walder's actions," but merely say he "did bad things, and he chose to cope with them in a way that contradicts the Jewish way. We had girls who knew the details, who said, 'He hurt children.' But as a rule, we didn't discuss this."
Y. said that what Walder "did or didn't do isn't the issue. What's important is what we do from now on. We conveyed a message of 'respect but suspect' – don't put complete faith in anyone. Don't get into an elevator alone with anyone, even if he seems like a very important person. And if something happens, tell someone immediately – a teacher, a guidance counselor, parents.
"This conversation has happened in most ultra-Orthodox schools in recent years, and this was a chance to reinforce the message," he added.
Rabbi Eliyahu Krichevsky, who runs a network of 67 Chabad schools, also said his schools began dealing with such issues several years ago – especially the boys' schools, where he felt the need was greater, since "they walk around by themselves more."
M. acknowledged that it's hard to talk about sexual assault in ultra-Orthodox schools because sexuality isn't discussed. "We say, 'if an adult did something unpleasant to you'; we stress the issue of not keeping secrets," she said. "In my class, we talked about personal space, about the fact that our bodies are ours alone."
Even though this isn't an "explicit conversation, it's still an innovation," she added. "I don't recall these issues being talked about so openly in the past, certainly not when I was a student. Walder's case forced us to talk about this issue a bit more explicitly than we used to. Once, we would only talk about keeping away from strangers. Now, we've gone several steps further."
Liat Yosef, whose children study at a Chabad school up north, said their teachers "devoted considerable time to discussing the issue." Her 12-year-old daughter told her that some students expressed sympathy for Walder and argued that discussing the accusations against him constituted slander.
"But the message the teachers sent was clear," Yosef continued. "If someone assaults you, you have to tell, not keep it inside. Period. The staff completely rejected comments about the prohibition on slander."
It was Walder's suicide rather than the sexual assault allegations that prompted these discussions, because the suicide "confirmed the allegations," S. said. "Until then, it wasn't discussed out loud."
Y. said he felt like he did after terrorists destroyed the World Trade Center in New York, "when America the great instantly turned into dust and rubble. That's what happened to us with Chaim Walder ... It undermined the foundations of our lives. And we had to talk to the children about that."
Moreover, M. said, it took time even for most of the staff to digest the accusations against him, particularly since they were originally published in the secular press, making them "easy to deny."
"But after he committed suicide, I realized that he didn't stand behind what he wrote," she added.
Click the alert icon to follow topics:
ICYMI
Ken Burns' Brilliant 'The U.S. and the Holocaust' Has Only One Problem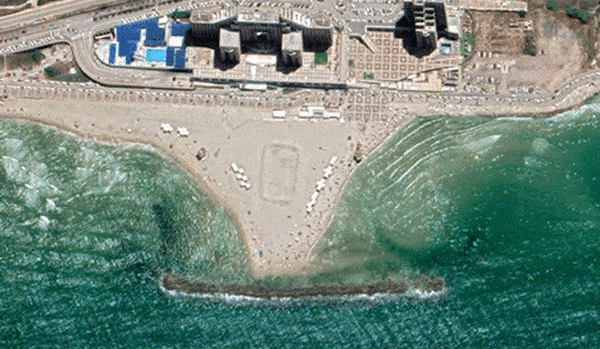 Facing Rapid Rise in Sea Levels, Israel Could Lose Large Parts of Its Coastline by 2050
As Israel Reins in Its Cyberarms Industry, an Ex-intel Officer Is Building a New Empire
How the Queen's Death Changes British Jewry's Most Distinctive Prayer
Chile Community Leaders 'Horrified' by Treatment of Israeli Envoy
Over 120 Countries, but Never Israel: Queen Elizabeth II's Unofficial Boycott