In Chile Election, Jews Must Choose Between a Pinochet Supporter and an Israel Basher
José Antonio Kast's father was in the Wehrmacht; Gabriel Boric demands that Chile's Jews denounce Israel's policies. In an election driven more by who they're against than who they're for, the Jewish community is in a bind
A woman walks past signs against Chilean presidential candidate Jose Antonio Kast of the Republican party in Santiago, last week.
Credit: MARTIN BERNETTI - AFP
As Chileans head to the polls Sunday to elect their new president, members of the Jewish community will be facing a tough choice: Do they vote for the right-wing populist who, despite family ties to the Pinochet regime and perhaps even the Nazi party, loves Israel? Or for the left-wing progressive who, despite having his heart in the right place on many other issues, has denounced Israel as a "genocidal" state and is in cahoots with the communists?
For many Jewish voters, it would seem, the question is not so much who they are for, but who they are against.
Gabriel Boric, the leftist former student leader with strong ties to the local Palestinian community, has enjoyed a slight lead in the polls over José Antonio Kast, the far-right politician who opposes abortion and gay rights, and has been accused of xenophobia for his tough stance on immigration.
However, that lead appears to be narrowing in recent days, and the runoff race between the two candidates promises to be tight.
Of the seven candidates that competed in the first presidential election round, held on November 21, Kast came in first with nearly 28 percent of the vote, and Boric second, with nearly 26 percent. None of the leaders of the more centrist parties made it to the second round. Neither did Daniel Jadue, the communist candidate who had been widely feared by the Jewish community for past statements, including accusing the Jews of controlling the nation's media and accusing the community of dual loyalty.
Vanessa Hites, 26, a lawyer and the former president of the Jewish Student Federation of Chile, says she has not yet decided which candidate will receive her vote on Sunday because, like many members of the Jewish community, she feels conflicted.
"On the one hand, you have Kast, who doesn't exactly represent our Jewish values of tolerance and freedom of choice, but on the other hand, many Jews here feel threatened by Boric because of his alliance with the communists and his very close ties to the Palestinian community," says Hites.
Despite this quandary, it is widely believed that most of the Jews will end up casting their ballot for the right-wing candidate. Whether or not his father was actually a member of the Nazi party – rather than a soldier in the Wehrmacht, which has long been known – and how deeply he sympathizes with Pinochet would seem to perturb them less than Boric's outright hostility to Israel and the possibility that he might lead Chile down the path of Venezuela.
"You have to remember that the Jewish community of Chile is very Zionist," says Gabriel Zaliasnik, a lawyer and prominent member of the Jewish community with a large following on social media. "We are of course willing to accept reasonable criticism about Israel, but what we hear from Boric is that Israel is a 'genocidal' and 'murderous' state. To make matters worse, he blames our Jewish community for Israel's actions."
By way of example, Zaliasnik relays that two years ago, the Jewish community sent all the members of the Chilean congress Rosh Hashanah gifts of little jars of honey from Israel. Boric returned his with a note recommending that Jewish Chileans first demand that "Israel return the illegally occupied Palestinian territory."
Zaliasnik, who describes himself as center-right, says many Jews, like himself, are concerned about a bill Boric has been actively pushing that would outlaw imports to Chile of all products made in the West Bank settlements. It is often referred to in the Jewish community as the "Israel boycott law," even though it would not outlaw imports of products made within Israel's internationally recognized borders.
When asked about recent revelations concerning the Nazi past of Kast's father, Zaliasnik responds: "Even if it is true, which I don't think is the case, Kast is not a Nazi, and we have to remember that it is Kast and Boric who are running for election here, not their fathers or grandfathers."
A thriving Chile
An estimated 18,000 Jews live in Chile today, making it the fourth-largest Jewish community in Latin America (after Argentina, Brazil and Mexico). Most of them live in the capital city, Santiago.
Many Chilean Jews were shaken up earlier this year when it appeared that Jadue, a descendant of Palestinian immigrants, was the front-runner in the presidential race. With more than 400,000 citizens of Palestinian origin, Chile is home to the largest Palestinian community in the world outside of the Middle East. Had the polls been correct, Jadue could have become its first president of Palestinian origin.
A longtime activist in the Palestinian solidary movement who regularly referred to the Jewish community as the "Zionist community," Jadue was often accused of antisemitism. Among many Chilean Jews, it is feared that if Boric is elected, he will need the support of the communists to form a government and Jadue is, therefore, likely to be appointed a minister in his cabinet.
Jaime Sinay, a prominent Jewish businessman, predicts that 90 percent of Chile's Jews will vote for Kast, as will he.
"He may have a far-right position and be very conservative, but he is far from a fascist and is very respectful of Israel, the Chilean-Jewish community and, most importantly, the institutions in our country," Sinay says.
That is not the only reason Kast is his preferred choice, the former head of the largest pharmacy chain in the country says. "Under his mandate, I believe we can return to the path of growth and that life for all Chileans will improve."
By contrast, warns Sinay, if Boric is elected, he will most certainly bring the communists into his government, "and in a short time, we will become a second Venezuela."
Like other Jewish supporters of Kast, Sinay is quick to point out that the right-wing candidate has visited Israel twice, been a regular guest at functions organized by the local Jewish community and has served as a member of the Chilean-Israeli interparliamentary committee.
David Jankelevich, who served for three consecutive terms as a council member in Las Condes, an affluent part of Santiago, describes himself as a close friend of the far-right candidate. "The leftists have been spreading a lie that he is a Nazi, but you can trust me that he is very attached to the Jewish people," says Jankelevich, a dentist by profession. "If there is anyone who is an antisemite, I believe it is Boric. And beyond that, he is very young and very ignorant about the situation in the Middle East."
Contrary to Sinay, Jankelevich does not believe that Kast enjoys overwhelming support in the Jewish community. "Maybe 50 percent of the Jews will vote for him – mainly older ones like me," he says. "The younger Jews will vote for the left."
'Delicate and complex situation'
If that is true, then Alejandra Dukes, 22, a fifth-year law student, can consider herself an exception. "I have never been a great supporter of his personality or his character," she says of Kast, "but at this moment, the country is in such a delicate and complex situation that a new leftist government could lead us to a disastrous situation, similar to what has happened with many of our Latin American neighbors."
Dukes, who runs an organization that advocates on behalf of Chilean Israelis, says she knows she is not extremely representative of young Chilean Jews, noting that "unfortunately" many will vote for Boric. "But my analysis is that in general, this vote is more motivated by anti-Kast fanaticism than by a preference for Boric," she says.
Last Friday, a group of close to 170 Jewish progressives signed a declaration in support of Boric. They did not, however, provide any explanation for their position aside from their disdain for his opponent, whose family connections to the Nazi party and the Pinochet regime were duly noted.
Describing themselves as "Jews committed to the desire for a more just society, where respect for human rights prevails and conditions are built for a dignified life for everyone," they warned that his right-wing opponent poses "a serious danger to the future of democracy, culture, justice, respect for the dignity of all and societal peace."
Saying they refused to remain indifferent "to those who promote hatred and fear in Chile, discrimination against migrants and a 'social order' that would spell a serious setback to children's rights, gender equality and dissent," they called on Chile's Jews "not to vote for a representative of the ideas that formed the foundations of the systematic violation of human rights and the brutal crimes against humanity, which were pillars of state terrorism in our country."
The declaration published by the Jewish Boric supporters does not even mention the word Israel once. Zaliasnik says that is not surprising. "For some members of the Jewish community, a candidate's position on Israel can, indeed, be a game-changer, but for others, there are more important issues."
So, while he will be voting for Kast, Zaliasnik says he is "certain that not all the Jews in Chile will be voting like me."
Gerardo Gorodischer, the president of the Jewish community of Chile, says Israel is certainly a key concern for the majority of its members, but not necessarily the top concern.
"Even though we are almost all Zionists and care about Israel, when we go out to vote what concerns us most is which candidate will be able to govern better and bring stability to this country. After all, if Chile thrives, the Jewish community of Chile will also thrive."
Gorodischer has adamantly refused to endorse either candidate, saying the Jewish community must remain impartial and engage with both men, looking ahead to the day after the election. "And we most certainly cannot allow the diversity of opinion about these candidates to divide us as a community," he adds.
Click the alert icon to follow topics:
SUBSCRIBERS JOIN THE CONVERSATION FASTER
Automatic approval of subscriber comments.

NOW: 40% OFF
ICYMI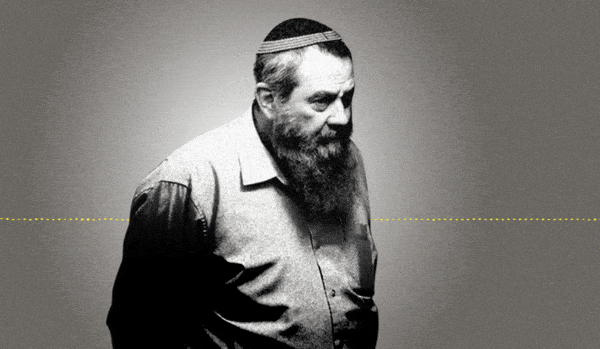 Jewish Law Above All: Recordings Reveal Far-right MK's Plan to Turn Israel Into Theocracy
Why I'm Turning My Back on My Jewish Identity
Down and Out: Why These New Immigrants Ended Up Leaving Israel
The Reality Behind 'The White Lotus' Sex Work Fantasy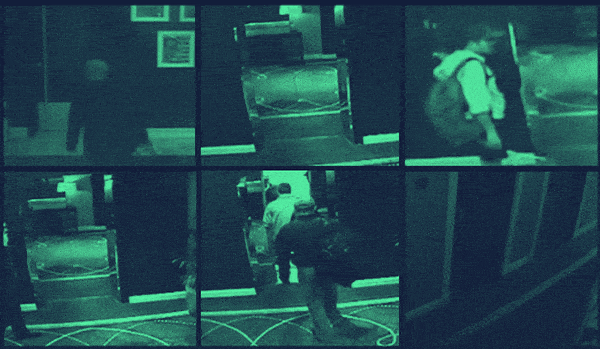 This 'Dystopian' Cyber Firm Could Have Saved Mossad Assassins From Exposure
Comeback Kid: How Netanyahu Took Back Power After 18 Months in Exile