'Most Prostitution in Israel Starts Online. Then the Violence Begins'
Naama Goldberg, director of an Israeli NGO that assists women in prostitution, explains the cruel reality men want to ignore, and calls on the Israeli gay community to come out against exploitation of boys from the occupied territories
Naama Goldberg. 'We call them 'survivors,' and we call those who use their services 'prostitution users, not clients.'
Credit: Eyal Toueg
Naama Goldberg, tell us what you do.
First of all, with your permission, during the interview I'll leave the phone open on the table, because someone was beaten.
No problem.
That's how it is when you work with women in prostitution.
What has happened if I may ask?
There's always something. A dissatisfied client. A dissatisfied pimp.
What happened to this woman?
Her face was smashed.
Sounds terrible.
Terrible. Since the start of 2021, there have been several women who were beaten or raped that I know. There were some who died.
'The myth that the young 15-year-old girl provides sexual services. No, she's 15, she was raped'
Did she go to the police?
No. They don't complain. It doesn't work like that. Their fear is understandable. The establishment's attitude toward the fact that you're a prostitute is shocking. Prostitution, before being the world's oldest profession, is the world's oldest slur.
Is there a lot of violence against those women?
There isn't a woman in prostitution who hasn't experienced physical harm. It's violence that never ends, that can't be contained. They're now talking about violence against women, but the violence experienced by women in prostitution isn't even comparable. A study in Vancouver found that 75 percent of women in prostitution suffer from physical injuries as a result of prostitution. Another study from 2000 found that 99 percent of women in prostitution are exposed to violence, and experienced damage and bodily harm more than those whose work involves inherent risk: firefighters, woodcutters, etc.
Are we talking mainly about physical violence?
Violence at all kinds of levels, camouflaged and overt. For example, when she doesn't want to do something, or when they take off their condom in the middle of the act. There are men who rub delay cream on their sexual organ, without mentioning it in advance, and then in oral sex it paralyzes her mouth. There are also nice clients, that's true.
What do you mean?
"I'm nice, treat her well, give her a tip, don't hit her." But there's inequality here in the balance of power, and that leads to violence. Someone told me that in prostitution the clients are violent by definition, by the very act of payment for sex.
So how is the girl who was beaten today?
She was in hospital, now she's home, our volunteers gave her some food and medicine. That's what our organization does. We don't deal with rehabilitation, we help and try to make their life a little bit easier. To place a cold compress on the wound, to see them, show that they're not invisible, to give them a hand, without demanding anything in return. To understand that prostitution creates trauma. And it's found everywhere, at every age, in every community, at every level of education, in every ethnic group. It makes no difference where you're from – you pay a high price.
'Are there women who succeeded in making enough money to buy an apartment and a car? It's possible, I haven't met any'
And when you do it in a hotel isn't it more organized?
So they f–– her on silk sheets, so what? Street prostitution constitutes only about 17 percent of prostitution in Israel. Most begins online, and there are websites, brothels, but they're all in bad shape. It's the most terrible meat market there is. The managers of these places try to get as many clients as possible and to make the girls work without any limits, even 25-30 clients in a shift. A human being can't withstand that. You're totally traumatized.
So where do you come in?
We have 1,000 cooks all over the country, and we prepare home-cooked food for them. We bring them clothes, furniture. There are women in prostitution who live without a mattress, without a refrigerator. Prostitution also means an inability to function – depression, depression, depression. To get into bed and stay there. After the interview I'm going to see someone who hasn't left her bed for a week. All of that is the damage of prostitution.
You say "women in prostitution" and not prostitutes or sex workers.
That's the accepted term in Israel. "Prostitute" is thought of as a humiliating term. We also call them "survivors," and we call those who use their services "prostitution users," not clients, perhaps consumers. In general there's a glorification of prostitution, they're called "escorts" or "providers of prostitution services," and the consumer is called a "client." There's something clean about this talk, but it's a type of laundering, which creates trauma.
The myth that the system keeps talking about, for example, that the young 15-year-old girl provides sexual services. No, she's 15 years old, she was raped, she doesn't provide sexual services. These are porn expressions that harm women. Many survivors are furious when they see such things.
How do you deal with the claim that it's a free market, a choice by both parties and everyone receives something in return?
No, it's an unfair contract, not between equals. There's a high price here to the soul that's hard to get rid of.
Is it even possible?
To recover? It's possible, I've seen miracles, but it's very hard. One of the women told me that it takes a village not only to raise a child, but also to help a woman in prostitution recover. It's possible, but it depends on age, financial situation and the support group surrounding her. Most of these women have no money, no relationships. Some of them have rotted teeth, or are drug addicts. They are also entrenched in their difficult situation, it's impossible to just get up in the morning and go to an ordinary job.
'Porn is filmed prostitution. Here too there's a great deal of glorification. I spoke with someone in the industry and she told me horrifying things. She was extremely traumatized'
There's a question about men who can't get sex, and for whom this is their only solution.
There are studies about that. Usually the clients are married and have a lover, too. Besides, why should someone else have to pay such a high price for what they lack?
And is that image of a law student who supplements her income for her studies a false one?
I have yet to meet that student.
There's no such thing?
I know younger and older girls in prostitution, and I haven't met that lucky one. It's a struggle for public awareness. And suppose that there is such a law student, let's suppose that, but that's not the situation of the vast majority. There was a time when I tried to distribute study stipends, but there was nobody to give them to. And it's not that they're stupid, some are smarter than my students, but you need a clear head to study, without anxiety disorders, sleep disorders, and many of them are traumatized. We meet women who are so broken that the word "choice" is only in the realm of philosophy.
'Nobody goes into it with open eyes. It's a gradual process of deterioration, like a frog in a pot of boiling water'
But is there also an element of choice?
Nobody goes into it with open eyes. It's a gradual process of deterioration, like a frog in a pot of boiling water. Usually they start out as minors. Many of them have been tracked into it from an early age.
In other words?
That's how they were treated from an early age, the surroundings directed them, whether deliberately or not, and they didn't really have an alternative. They also believe that it's the only thing they're good at. And even if someone really did choose this profession, the damage is so great that we as a society must understand that and not allow it. It's like someone selling his organs. We can't exploit their weak position.
I assume that the money is often tempting.
It's tempting, it's fast money, but it's awful. If a friend of mine tells me that she wants to have a supplementary income, I'll tell her it's horrible. You can't imagine the psychological costs. Are there women who succeeded in making enough money to buy an apartment and a car? It's possible, but I haven't met any. So they earn 200 to 300 shekels an hour, let's say thousands of shekels per day, but you have to anaesthetize yourself, and the need for compensatory mechanisms is tremendous. Ten strange men a night.
Unbelievable.
And you have to function. It's possible only if you can disassociate.
Suffer from a dissociative disorder.
It's a psychological mechanism that often begins due to incest in childhood. You sever yourself from reality. Another way to do that is by means of drugs or alcohol. A normal person can't undergo such an experience without anaesthetizing mechanisms. "I made 2,000 shekels, I have to do something with it, maybe I'll buy drugs in order to overcome the difficult feelings." I haven't seen women save money in prostitution. They came to prostitution poor and stayed poor.
Do they have families? A couples relationship? Children?
'Most of them come from families that are broken, either emotionally or physically'
Some have children, some have their children taken away. Some have partners, many of them have difficulty with interpersonal relationships, there are some who leave prostitution, recover and develop a stable couples relationship. It's important to me to get rid of the stigmas. They're women like me, they're educated, well-spoken, smart, [and] understand life. They were taken there.
Once I accompanied a 20-year-old girl in the area of the central bus Station in Tel Aviv, and suddenly a man in a car stopped next to her. They always look in the back to see that there aren't other people in the back seat, because there's fear of violence. She looked and didn't see anyone, got into the car, and then suddenly saw a 5-year-old boy sleeping.
He stopped for her with his son in the car.
And she told him, I don't want to do it next to your son, a little boy. He said – no, it's all right, he's sleeping, he's little, he doesn't understand. In other words, of the two of them, she was the more ethical one.
What about their parents? Their families?
What do you mean by parents? Look, most of them come from families that are broken, either emotionally or physically. We're talking in a broad generalization, but it's clear that the majority come from unprotected environments, with sexual or emotional damage, great emotional neglect or physical neglect. Their lives aren't protected. Outside there are pimps who offer them love, or men who tell them – come sleep with my friend and it will be okay. Or they read a notice in the newspaper with a promise that they can make money.
'She told him, I don't want to do it next to your son, a little boy. He said – no, it's all right, he's sleeping, he's little, he doesn't understand'
Do they all have pimps?
No, some manage on their own. There are also female pimps who are themselves women in prostitution and have climbed up the chain of command.
How do they divide the money?
Depends on the place, the scene, age, how much a woman can be tricked, whether she feels protected or not. Sometimes women take a pimp in order to protect themselves.
And does he protect them?
Not exactly protect, but his presence can deter violent clients. Pimps can also beat the women, but some have still told me that they prefer the street because they're abused at home. Someone told me: "All my life they called me a slut, including my mother, so I became a slut." I research the psychological reasons for entering prostitution, and in general the women's background, their families and parents, are of great importance.
Is there a second and third generation of prostitution?
Yes, there are many examples of this. It doesn't have to be prostitution necessarily, it can also be exploitation. Sometimes the mother was also harmed in childhood and you see an intergenerational transfer of trauma. You often hear of sexual assaults they experienced as minors, in traumatic circumstances: "I was 16, I had a boyfriend. He raped me." Always traumatic first sexual encounters. That's why when you go to a prostitute you have to understand that you're getting a woman with this past, someone who can't stand you.
Do they hate their clients?
Many tell me that sometimes consumers say "Look me in the eye, love me." They can't stand that, because it's fake intimacy. In any case they're exhausted. As far as they're concerned, they want to do it technically and get out as fast as possible. Prostitution means agreeing to have sexual relations with anyone – young, old, a child, everyone. It's forced intimacy, unpleasant. There's no glory here.
They always tell me that they want the clients to get out quickly, and some of them are experts at it. It's all deception. Someone said that the pimps are crazy about her because she's still capable of smiling. The work causes such burnout that the old-timers are incapable of smiling, and consumers ask for the new girls for this reason. They want a certain image of a couple in a relationship.
'The men also anesthetize themselves when they think that it's all right to go to a prostitute. I have friends who went and told themselves stories. And they aren't bad people'
Are there clients who become romantic partners?
There's every human phenomenon imaginable.
How did you get started?
Five years ago I opened a Facebook account thinking it would help a few girls I knew, offer a little money, a little food. Now we have 22,000 women who volunteer, and we assist 1,300 men and women. We offer them dental care, furniture, psychological therapy, clothing. That's the strength of the community. Social workers and welfare departments turn to us. We opened a hotline. So in every darkness there's also light: 3,000 hours of volunteer work a month that let the women understand – you're not alone.
What do you mean by 'alone?'
The women have no social network and suffer from great loneliness and poverty. Our project arranges meetings and conversations between women from the community and survivors of prostitution to address this. In our Facebook group there are posts that connect people – someone who wants to sue the man who attacked her sexually and needs a lawyer, someone who needs help getting a bus pass or buying Optalgin (a pain medication) for her child, or help finding a psychiatrist.
'I'm happily married and I have three sons; I don't think bad things about boys and you won't hear a bad word from me about men'
And do people help?
The idea is social solidarity and community responsibility. For example, with food, most of the women begin by saying "I don't like anything, don't want anything," and as things progress they find their voice. Suddenly she says "I like maklouba" (a casserole of chicken, vegetables and rice) and then "I connect to Asian food." The food is always accompanied by a note saying for example "Dearest, how are you, how was your week, this is what we have on the menu today. A hug and Shabbat Shalom."
The speed with which things are donated, with which the community mobilizes, is amazing. A woman needs a birthday cake, nobody has ever celebrated her birthday, she lives in Migdal Ha'emek. Within three minutes the problem is solved and a cake will be placed next to her door.
There are survivors who are themselves volunteers giving back, "paying it forward." Nobody knows it because it's hidden, but I know. They understand the women and do marvelous work.
They leave notes to one another.
Here's a note that the woman wrote to the cook whom she doesn't even know: "Every time I carefully open the window (because it's scary to open the door) I can't believe what I'm seeing, how you never get tired and everything is tasty and heartwarming. It's especially hard for me on the weekend, and this way I don't have to be jealous when I smell the smells of cooking from other people's homes."
We can assume that men who use prostitutes are not familiar with everything you've told me now.
The men also anesthetize themselves when they think that it's alright to go to a prostitute. I have friends who went and told themselves stories. And they aren't bad people. We're a sick society, that's why everything begins with education. The moment you dispel the myths, most people will choose to do the right thing. But the problem is that the press calls them "call girls," and writes about students who make lots of money.
And what else can be done in addition to education?
We have to expand the government's solutions, add more to rehab budgets, think outside the box. We need frameworks that will provide a solution for mothers with children – currently there are very few. We also have to invest in communities where prostitution is multiplying and there's no solution, as among the ultra-Orthodox or the Arabs. There are no resources in these communities, and there's tremendous social opposition. For example, they closed the only support framework for ultra-Orthodox girls in [the ultra-Orthodox settlement of] Beitar Illit. We know of girls in prostitution in the city who are left without solutions. In mixed [Arab and Jewish] cities there are solutions, but in a totally Arab city there's nothing. And many girls and women on the fringes are exploited. We also need support for survivors with pets.
What do you mean?
It's an issue because many of them are alone, the only creature close to them is a cat or a dog, and they're not willing to part even for the purpose of rehabilitation.
Do you try to convince them to be rehabilitated?
We help everyone: victims of human trafficking, survivors of prostitution, women who have gone through hell, both women who were prostitutes in the past and those who are still deep into prostitution. It's a program that's being carried out in cooperation with the Social Services Ministry. On the website we have answers for survivors' frequently asked questions.
For example?
If I'm addicted to drugs or alcohol – will you help me? Yes. If I'm not addicted to drugs – will you help me? Yes. If I don't agree with your philosophy, and in my opinion sex is work for all intents and purposes – will you help me? Yes. If I don't have citizenship status – will you help me? Yes. If I'm a man/boy in prostitution – will you help me? Yes. Will I have to give anything in return for your help? No. Is your help conditional on rehab? No. Do I have to promise to stop the prostitution? No. We'll never ask her whether she has left or stayed, and we won't give her anything that she didn't ask for. We respect her wishes.
In other words, the pressure should be on the consumers and not on them.
They aren't criminals. We must create a situation where they won't have work, and there simply won't be a next generation of women in prostitution. We do this by pointing an accusing finger at the clients, imposing fines on them. That's the Nordic model, and I believe in it. For the first time Israel has joined the ranks of well-run countries – France, Ireland, Spain, Norway. At least the government has had the sense to do that in this case.
There's opposition to the law among women in prostitution.
If I were deep into prostitution, I would also oppose it. I can understand them, but there are many women in prostitution who support the law.
What's your opinion of the institutionalization of prostitution in The Netherlands?
I'm opposed. You don't institutionalize traumas and crime.
What have you learned about human nature during these years? About the nature of men?
I'm happily married and I have three sons; I don't think bad things about boys and you won't hear a bad word from me about men. On the one hand I see human evil and insensitivity, but on the other hand human kindness as well.
Do your sons know everything?
They know and hear tough stories. I try not to bring my work home, but they hear my conversations. We had a woman who didn't smile for 20 years, because of teeth that were ruined by hard drugs. She would smile with a hand over her mouth. We looked for a doctor for her, but we knew the treatment costs 80,000 shekels. In the end we found a doctor. I didn't even ask how much it costs. He treated her free of charge from beginning to end. So sometimes I lose hope and sometimes I get it back. Nice stories that give you strength – it helps us to breathe again.
Tell another nice story.
To see someone leaving prostitution is to see a miracle before your eyes. There were already women who I thought were on the way to meet their maker, and suddenly they asked for money for rehab or for studies. But it's a bottomless pit. At the start of COVID-19 we operated the hotline four hours a day, because we said maybe one woman a week would call. Today we have 12 new callers a day. Sometimes they only want to talk and for us to be aware of their suffering, for a moment not to be invisible. We also have male survivors, whose consumers come from the gay community, which has to speak more clearly on this subject.
Meaning?
To come out against the exploitation of young boys from the territories, among other places – Arabs who are rejected and end up working in prostitution for Israelis. It's a terrible tragedy.
What about porn?
Porn is filmed prostitution. Here too there's a great deal of glorification. I spoke with someone in the industry and she told me horrifying things. She was extremely traumatized. We have a tendency to make distinctions and to say that it isn't prostitution. Of course it is.
It seems further away– from home you're not hurting anyone.
And it's also a great temptation. It's there with the push of a button, and she doesn't even know that you see. But it's an industry with exploitation. How do the actors get there, what happened in their lives, how much do they earn? There's an exploitative industry there with a price that can't be expected.
Click the alert icon to follow topics:
ICYMI
Ken Burns' Brilliant 'The U.S. and the Holocaust' Has Only One Problem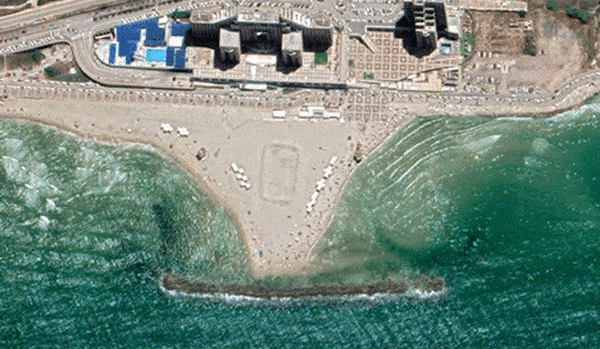 Facing Rapid Rise in Sea Levels, Israel Could Lose Large Parts of Its Coastline by 2050
Lapid to Haaretz: 'I Have Learned to Respect the Left'
The Mossad's Fateful 48 Hours Before the Yom Kippur War
As Israel Reins in Its Cyberarms Industry, an Ex-intel Officer Is Building a New Empire
How the Queen's Death Changes British Jewry's Most Distinctive Prayer