Analysis |
Israel Needs to Step Away From the Trump-Orbán-Bolsonaro Illiberal Alliance
In the Trump-Netanyahu years, Israel aligned itself with authoritarian leaders who challenged democratic norms in Europe and around the world. The new government in Jerusalem should rethink this problematic policy
Brazilian president Bolsonaro and former Prime Minister Netanyahu photographed together in Jerusalem in 2019
Credit: Kobe Gideon / GPO
Israel made some new friends under Benjamin Netanyahu over the last decade. In Europe, those allies included Hungarian Prime Minister Viktor Orbán, Polish President Andrzej Duda and the outgoing leaders of the Czech Republic and Austria. Elsewhere, it was Brazilian President Jair Bolsonaro, Indian Prime Minister Narendra Modi and Honduran President Juan Orlando Hernández.
Relationships with this ostensibly diverse group matured once Netanyahu's soulmate and political bro, Donald Trump, became America's president in 2016. The two actually started believing they were leading a counterrevolution and culture war against open society, globalization and the ruling elites. Their disdain for liberal democracy was the centerpiece of the narrative they developed.
All these countries have one conspicuous common denominator: They are patently illiberal pseudo-democracies led by "elected authoritarians" – meaning rulers who have ascended via a seemingly democratic electoral process but have quashed all other attributes of a functioning democracy and ruled through populism, demagoguery, and the instillment of fear.
An "illiberal democracy" holds elections under tight supervision and selective voter suppression. It maintains a pro forma separation of powers, the semblance of an independent judiciary and a quasi-free press. It insists on allowing and encouraging a "bread-and-circuses" culture and rich consumer society, which supposedly keeps people happy and content but out of politics.
They gradually but forcefully curtail civil liberties, persecute critics and members of the media, incapacitate constitutional and bureaucratic gatekeepers, constrict transparency and dispense altogether with any political opposition, which they oppress if it becomes too vocal and dangerous.
Not all illiberal democracies are the same. Singapore and India are nothing like Hungary and Turkey. But within Europe, Israel went to great lengths to nurture close relationships with the illiberal club. These European countries also have two other common denominators. First, they are anti-European Union, anti-EU immigration, are xenophobic and reject the concept of diminished sovereignty for a greater EU.
Second, they represent a deeper phenomenon in European politics: the decline of the center-right and a drift toward extreme right-wing positions and style of governance. That is true in Italy and France, but much more emphatically so in Central and Eastern Europe.
Hungary, the Czech Republic and Poland in Europe; Brazil, the United States under Trump and Honduras in the Americas. These were Israel's friends. Was it ideological affinity? A make-believe counterforce to the EU's policies on the Middle East and growing criticism of Israel? It is surely a combination of the two.
Netanyahu identifies profoundly with the sentiments expressed by the leaders of these countries. He and Trump envied their gradual gravitation toward authoritarianism. Israel under Netanyahu and the Republican Party under Trump both showed clear signs of structural illiberalism, using the same rhetoric and building a similar narrative: news is mostly fake; only they represent the people and the people's true will; the elites are replacing honest citizens with globalization. Both felt persecuted by a supposed cabal of "deep-state liberal elites" using the powers and tools of the state.
So they projected and did the exact same, as was the case in Hungary, the Czech Republic and Brazil. That explains why a lengthy article in Wednesday's New York Times is titled "How the American right fell in love with Hungary." For the same reasons, the Israeli right likes Orbán and idolizes Trump.
Israel has always seen itself as a liberal democracy. Fledgling, imperfect, with growing pains, without the adequately developed and entrenched political culture on which a liberal democracy is founded – but an aspiring liberal democracy nonetheless. In terms of values, norms and mores, Israel liked – and likes – to think of itself as a member of the group of countries informally known as the "Liberal Democracies Club."
The United States, Canada, Britain, the Netherlands, France, Denmark – that's our club, they say. True, an ancient bond, a 3,000-year history, and political circumstances and opportunity placed us in the middle of this nasty Levant, this hostile and inhospitable Middle East. But we are essentially a European liberal democracy. After all, Theodor Herzl, the founder of political Zionism, spoke of Jerusalem not in theological terms but as "Vienna on the Judean Hills."
Israel dismissed the "O" word – the 54-year occupation and military rule over millions of Palestinians – as a temporary situation imposed on it as a result of a defensive war in 1967. For several decades that position was accepted, albeit without much enthusiasm or endorsement, by most members of the Liberal Democracies Club.
Adverse political circumstances, isolation and existential threats in a hostile region compelled Israel to forge diplomatic ties that were not always aesthetic or palatable to said club. In the 1960s, and well into the '70s and part of the '80s, it was a collection of African dictators, apartheid South Africa, Iran under Shah Mohammed Reza Pahlavi, and some Central and South American countries. Israel maintained that this, too, was not a choice but an unfortunate policy governed by necessity. The U.S., Britain and France have their own dubious friends, their own friendly and useful dictators, so they should not preach, went the argument.
A foreign policy shaped by constraints and unfavorable geopolitics and conflict should not impinge on Israel's attributes as a liberal democracy, the country's supporters and defenders said. Israelis don't live in Scandinavia and, therefore, cannot conceivably adopt a Scandinavian set of values that govern them.
Despite possessing its own illiberal characteristics and expressions of illiberal political culture, Israel was always quick to point to uninterrupted electoral cycles (arguably too many, too often), an orderly transfer of power, a free press, Western civil rights, a vibrant civil society and, most impressively, an independent judiciary topped by a prestigious and revered Supreme Court.
Then came Mr. Netanyahu, his term concurrent with political crises in center- and center-right politics in Europe, and prevalent anti-globalization and nationalism in various countries around the world.
At the same time, the Liberal Democracies Club grew impatient with Israel's occupation. The combination of the EU's critical stance on Israel, Netanyahu's fundamental illiberal proclivities and the rise of illiberal leaders in Europe and elsewhere was an alliance that created itself.
This year, both Netanyahu and Czech Prime Minister Andrej Babiš have been ousted by seemingly improbable heterogenous governing coalitions held together by antiauthoritarianism and liberalism. Trump was voted out by 7 million votes in 2020. Orbán may be next in Hungary, and Sebastian Kurz's tenure in Austria ended unceremoniously earlier this month with criminal allegations concerning fake polls, paid media and pay-to-play politics.
Israel should now undergo a serious introspective reckoning of how it entered the illiberal club and what it must do to get out. This is not about diplomatic relations or the comity of nations: Hungary, the Czech Republic and Poland are countries with which Israel should maintain the best possible relations.
This is about how Israel genuinely perceives itself. The Palestinian conflict and its resolution aside, which club does Israel really want to belong to? The one where Hungary, Poland, Turkey and Brazil are charter members? Or the one where Australia, France, Germany and Sweden are?
Click the alert icon to follow topics:
ICYMI
Ken Burns' Brilliant 'The U.S. and the Holocaust' Has Only One Problem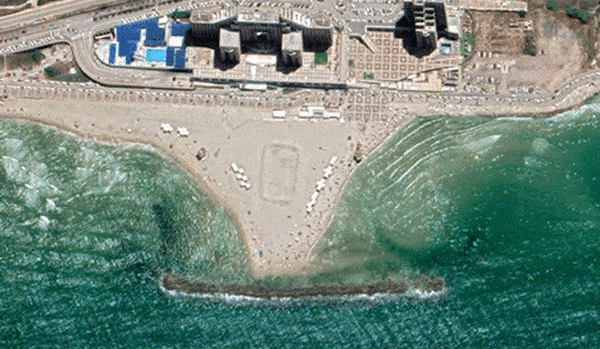 Facing Rapid Rise in Sea Levels, Israel Could Lose Large Parts of Its Coastline by 2050
As Israel Reins in Its Cyberarms Industry, an Ex-intel Officer Is Building a New Empire
How the Queen's Death Changes British Jewry's Most Distinctive Prayer
Chile Community Leaders 'Horrified' by Treatment of Israeli Envoy
Over 120 Countries, but Never Israel: Queen Elizabeth II's Unofficial Boycott