A Family From Ramallah Confronts America's Columbus Day
When my daughter asked if I agreed with Indigenous People's Day, I felt the burden of her trust – and recalled partial lessons in history taught years ago in America, and today in Israel ■ Post #37
Deer near our home in Raleigh, North Carolina. Among the many animals seen on daily runs through the forest.
Credit: Umm Forat
I'm an Israeli-American lawyer, Jewish, married to a Palestinian resident of Ramallah, and author of the Hebrew-language book "Maqluba – Upside-Down Love," which describes how we met and fell in love. This blog is about raising our two children, 7-year-old Forat and 3-year-old Adam, in the West Bank and more recently in the United States, where we're spending a sabbatical year.
We are trying to lead ordinary lives in an extraordinary and unforgiving reality, one that I will share with you. I have changed people's names to protect their privacy. My real name is Sari Bashi, and I've been writing this blog since 2019 under the pen name Umm Forat, which means Mother of Forat in Arabic. I invite you to visit my website: www.ummforat.com.
A capital city that's also a nature reserve
I entered our apartment and took off my running shoes. "You won't believe it," I told my partner, Osama. "I saw two otters in the creek next to my running path."
"What are otters?" 7-year-old Forat asked. She and her brother, Adam, were sitting at the breakfast table.
"They're like seals, but they live in rivers," I said. "They jumped into the creek and played with each right near the surface of the water."
The nature in Raleigh, North Carolina, where we are living for Osama's sabbatical year, is stunning. It's as if the entire city is made of forests and streams. On morning runs, I see deer, rabbits, owls, herons, turtles – and twice, coyotes.
"I like the system that Americans have here," Osama said. "They think of everything, they plan for conservation."
Indigenous People's Day
"If you want, we can go to the creek together," I said and reminded the children: "There's no school or preschool today."
"Why?" Forat asked.
"Indigenous People's Day," I said. "Ms. Johnson didn't talk to you about it in school?"
"No."
"It used to be called Columbus Day," I told her. "But three years ago, the State of North Carolina decided to recognize Indigenous People's Day as a holiday."
"What's Columbus Day?" Osama asked.
I explained that Americans used to celebrate the "discovery of America" by Christopher Columbus, an Italian sailor who got funding from a Spanish queen to sail to India, at the dawn of the era of modern European colonialism. His 1492 landing in North America marked the beginning of the conquest of the continent by Europeans, and the genocide they committed against the indigenous peoples who had lived there for thousands of years.
"When I was a child in an American school, in the 1980s, we would draw boats and hero-sailors scanning the sea with binoculars," I told Osama. "By the time I reached high school, in a town with a diverse population, they understand that Columbus Day was problematic, but they didn't know what to do with the holiday. They held a regular school day, but in the morning the school played a Latin American song over the loudspeakers, in Spanish, about three sons who left home to explore. They were trying to extract from the holiday a celebration of the spirit of exploration."
"Ms. Johnson taught us about the frontier," Forat said. "And about Manifest Destiny and that the Americans went West."
"Did you learn that there were people – native Americans – in the West, who were pushed out of places like North Carolina, and that the European Americans took their land?" I asked Forat.
"No."
"So Golda Meir isn't the one who created the idea that indigenous people don't exist," Osama said, referring to the famous 1969 statement by the then-Israeli prime minister, that the Palestinian people didn't exist.
In the United States, as in Israel-Palestine, many of those who came from Europe believed that God granted them the land, and that settling it fulfilled a national-religious commandment. The Manifest Destiny about which Forat learned is a well-known 19th-century doctrine holding that God destined North America for conquest by white Americans, whose race, religion, political regime and economic system were superior.
"Golda was perpetuating a centuries-old tradition," I told Osama. "But it will take time until people here draw connections between Golda Meir and the American President Andrew Jackson, between sensitivity to Columbus Day and sensitivity to Israeli Independence Day."
Israeli Independence Day
I was thinking of the troubling experience Osama and I had with Adam's preschool, an excellent facility run by a local synagogue. The teachers there are professional, experienced and loving, and they approach their work with a deep understanding of early childhood education. But last spring, Osama and I received a message asking us to dress Adam in blue and white, as part of the preschool's celebration of Israeli Independence Day.
We were new to the American Jewish community, and in retrospect, I can say that we were naïve. We were surprised that the preschool, founded on values of pluralism and tolerance, blurred the distinction between Judaism and Zionism. We didn't know how to explain why we think it's problematic to celebrate the establishment of the State of Israel without acknowledging the people who were pushed off its land, in order to create a Jewish majority – people such as Adam's grandparents. Osama's parents were forced to flee their homes in Majdal, now Ashkelon, when Zionist armed groups conquered the area in 1948. His parents were not allowed to return home.
Adam has never met his grandmother, his uncles or his cousins, residents of the Jabalya refugee camp in the Gaza Strip, located just 90 kilometers from our home in the Ramallah area. That is because the same policy of Jewish demographic supremacy perpetuates, and it bars Palestinians from lands in the West Bank and Israel that the Israeli government designates for Jews. West Bank residents are not allowed to visit Gaza, and Gaza residents are not allowed to visit the West Bank.
On Israeli Independence Day, we kept Adam home, while his preschool classmates drew Israeli flags and learned a very partial history lesson, similar to the lesson I learned in school, nearly 40 years ago, about the discovery of America. In those years, the teachers asked Native American children, too, to draw Columbus' three ships, whose names are still engraved in my memory: the Nina, the Pinta and the Santa Maria.
Before European settlers conquered Raleigh, it sat between the territories of the Tuscarora, the Catawba and the Siouan – native peoples who apparently used it as hunting grounds. These nations were destroyed in wars with settlers, died of diseases originating in Europe, were expelled from their land by militias and soldiers or fled the area, after they lost their source of food, as a result of the takeover of their lands. Today, Indians constitute just 1 percent of North Carolina's inhabitants.
"Ima, do you agree with Indigenous People's Day?" Forat asked me. I felt the burden of her trust: She's asking me questions in order to decide what is right and what is wrong.
"Yes, sweetheart," I told her. "Ask Ms. Johnson tomorrow to tell you about it."
Click the alert icon to follow topics:
ICYMI
Ken Burns' Brilliant 'The U.S. and the Holocaust' Has Only One Problem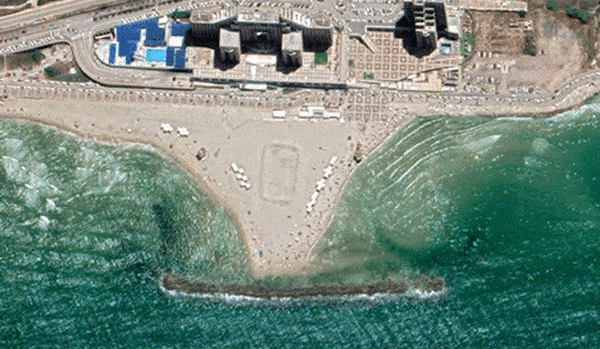 Facing Rapid Rise in Sea Levels, Israel Could Lose Large Parts of Its Coastline by 2050
As Israel Reins in Its Cyberarms Industry, an Ex-intel Officer Is Building a New Empire
How the Queen's Death Changes British Jewry's Most Distinctive Prayer
Chile Community Leaders 'Horrified' by Treatment of Israeli Envoy
Over 120 Countries, but Never Israel: Queen Elizabeth II's Unofficial Boycott