Live Updates Day 10 |
Israeli Officials Expect Gaza Cease-fire 'Within Days' as Rocket Barrages Fired at South
Twelve killed in Israel ■ Two Palestinians killed, two Israeli soldiers wounded in West Bank clashes ■ Biden, Germany call for cease-fire ■ At least 213 Palestinians killed in Gaza
Bemjamin Netanyahu and defense officials this week.
Credit: Kobi Gideon / GPO
This live blog is no longer being udpated. For newer updates, plese click here.
Fighting between Israel and Hamas escalated in what has become the heaviest flare-up since the 2014 Gaza War. At least 213 people were killed in the Gaza Strip, and 12 in Israel in the most intensive exchanges in years.
Israel carried out hundreds of air and several ground strikes in Gaza while Gazan militants have fired some 3,000 rockets at central and southern Israel since last Monday.
LIVE UPDATES
7:16 A.M Israeli army says it attempted to kill head of Hamas' military division
"Throughout the operation we have tried to assassinate Mohammed Deif," the IDF Spokesperson, Brig. Gen. Hidai Zilberman said on Wednesday.
"We've tried to kill him several times," he added.
Mohammed Deif, head of Hamas' military division, has survived repeated failed Israeli attempts on his life throughout the years. (Almog Ben Zikri)
2:25 A.M. Sirens sound in Sderot and other towns in the region
1:55 A.M. U.S. condemns Erdogan for antisemitic comments
The United States storngly condemns Turkish President Erdogan's "recent anti-semitic comments regarding the Jewish people and finds them reprehensible," the U.S. State Department said.
State Department spokesman Ned Price said in a statement "We urge President Erdogan and other Turkish leaders to refrain from incendiary remarks, which could incite further violence."
(Reuters)
12:56 A.M. Heavy rocket barrages on south and central Israel
Heavy barrages were fired at Ashdod and other cities int he south and center. Hamas' military wing has once again announced that it is targeting Israeli Air Force bases. (Fadi Amun)
12:03 A.M. Apartments of five Hamas commanders targeted, Israeli army says
The Israeli army said that fighter jets attacked military infrastructure and research and development complexes housed in apartments of five Hamas commanders. (Yaniv Kubovitch)
TUESADY
11:46 P.M. Heavy Gaza rocket barrages fired at southern Israel
Heavy rocket salvos were fired from Gaza at Ashkelon, Ashdod and other communities in Israel's south. (Haaretz)
11:32 P.M. France calls for ceasefire between Israel, Gaza at UNSC
France's presidency on Tuesday called for a resolution at the United Nations Security Council to stop the fighting between Israel and Palestinian militants in Gaza.
"Overall, the 3 countries agreed on 3 simple elements: the shooting must stop, the time has come for a ceasefire, the U.N. Security Council must take up the subject and we have also called for a vote on a resolution on the subject," the presidency said in a statement after talks between Emmanuel Macron, Egyptian President Abdel Fattah al-Sisi and Jordan's King Abdullah.
The statement added that the three countries had also agreed to launch a humanitarian initiative for the civilian population of Gaza in conjunction with the United Nations. (Reuters)
10:30 P.M. Rocket sirens go off in Ashkelon, Hof Ashkelon
9:45 P.M. Israeli officials say Gaza operation will end 'within days'
Israeli political officials say that they expect the military operation in Gaza to end "within days" once the IDF and Hamas have completed their main aims.
Despite this evaluation, Netanyahu said earlier in the day that the strikes on Gaza will "take as long as necessary to restore quiet to the citizens of Israel."
Despite the optimism, Israel has so far not held cease-fire talks. The defense establishment and political officials identified three possible avenues to deliver calm: Egyptian mediation, UN mediation or a unilateral cease-fire on the part of Israel, a move that would likely be reciprocated by Hamas.
Israeli sources believe that Hamas has already fulfilled many of its key goals: positioning itself as the defender of the Al-Aqsa Mosque, strengthening its foothold in the West Bank, and for Yahya Sinwar to bolster his claim to succeed President Mahmoud Abbas in the future.
At the same time, European Union foreign ministers failed to reach a unanimous agreement on the wording of a declaration on an Israel-Hamas cease-fire due to Hungarian opposition.
EU Foreign Minister Josep Borell said after the conference that there was widespread agreement that "the top priority is an immediate cessation of all violence and the implementation of a cease-fire". In the meantime, Israel's Foreign Ministry is continuing to work in order to preserve the international legitimacy of their military actions. (Jonathan Lis)
>> Click here for the full report
8:57 P.M. Gaza rocket barrage rains down on Ashdod, Ashkelon, Judean Foothills
8:38 P.M. Three Palestinians killed as 'Day of Rage' clashes continue
Three Palestinians have been killed and least 63 wounded, as clashes erupted Tuesday in the West Bank after the Palestinians had declared a "Day of Rage."
Two Israeli soldiers were also injured, as gunfire was exchanged between Palestinians and IDF troops in Ramallah. (Jack Khoury)
Click here to read the full report
8:36 P.M. Israeli army says it killed two Hamas operatives
The IDF said it killed two Hamas operatives in Zeitoun district in the southern Gaza Strip who were firing rockets at Israel. (Yaniv Kubovich)
8:30 P.M. IDF says it struck a Hamas cell firing from school
The IDF stated that its airforce attacked a Hamas squad who were firing mortar shells toward Israel from the Gaza Strip neighborhood of Shejaiya.
The Israeli army also said it struck a building containing a rocket launcher used to attack the Israeli city of Ashdod in the Gaza Strip city of Khan Yunis. (Yanis Kubovich)
8:25 P.M. Gaza health authorities update wounded to 1,442
1,442 Palestinians have been wounded since the beginning of Operation Guardians of the Walls, health authorities in the Gaza Strip said in updated figures.
The death toll, however, has not changed from 213 since the last report. (Jack Khoury)
7:45 P.M. Hamas official says Israel demanded unilateral cease-fire, report says
A senior Hamas official told the New York Times that they were prepared for a cease-fire, but that Israel demanded that Hamas dropped their arms altogether with no reciprocal move.
The deputy head of the Hamas' political bureau, Mousa Abu Marzook, told the New York Times that Israel demanded that the Islamic movement unilaterally stopped firing for two to three hours before Israel came to a decision.
Abu Marzuk warned that rocket fire would continue if Israel continued with slated evictions of Palestinian families in East Jerusalem or its violence around Al-Aqsa Mosque.
An anonymous source involved in the negotiations said that Egypt and the UN were working together to "restore calm." However, a senior Israeli government official said that they were not yet to halt their operation, citing concerns that Hamas could seize an early cease-fire to reorganize and attack Israel. According to the source, Israel is interested in establishing lasting quiet. (Haaretz)
7:02 P.M. Palestinian Red Crescent: At least 41 wounded in East Jerusalem clashes
At least 41 Palestinians were wounded in clashes with Israeli police near Jerusalem's Nablus Gate and the Palestinian neighborhood of Sheikh Jarrah, the Palestinian Red Crescent said.
A 15-year-old Palestinian girl was shot with a sponge-tipped bullet in Sheikh Jarrah. Her father said that she was hit in the back and taken to the hospital after sustaining a fracture and a kidney injury.(Haaretz)
7:21 P.M. Jewish man killed in Lod laid to rest
Hundreds attended the funeral of Yigal Yehoshua, a 56-year-old who was killed in an attack in the city of Lod.
Yehoshua's car was pelted by stones in what Arab youth call 'blood revenge' for the death of Moussa Hassouna, a Lod resident who was shot during clashes between Arabs and Jews on Monday night. He was brought to the hospital in serious condition, and on Monday was declared dead.
He is survived by his wife, Irena, and two children. (Hagar Shezaf)
7:00 P.M. Hundreds demonstrate in Haifa as Arab-Israelis strike over surge in Gaza violence
Hundreds of people are protesting in Haifa, amid a nationwide general strike staged by Arab-Israelis amid Israel's latest fighting with Gaza.
The demonstrators are waving Palestinian flags, with police forces limiting the area of the protest to Khoury Street. (Noa Shpigel)
6:38 P.M. Israel targets three apartments of Hamas commanders
Israeli fighter jets attacked the apartments of thee Hamas operatives in the Gaza Strip, the IDF said. The apartments served as "terror infrastructure," the army added, which the militant organization used during previous rounds of fighting with Israel. (Yaniv Kubovich)
6:05 P.M. Netanyahu says Israel has 'set Hamas years back'
Prime Minister Benjamin Netanyahu said that Israel's operation in Gaza has "set Hamas years back," and vowed to continue striking Gaza "for as long as necessary to restore quiet to the citizens of Israel."
On a tour of the IDF's Southern Command and a local airbase, Netanyahu said that "Hamas received blows it did not expect."
"Our enemies around us can see what price we exact for attacks against us," he added. (Jonathan Lis)
6:02 P.M. Direct hit on border town home from Gaza rocket
A rocket from the Gaza Strip struck a home in Hof Ashkelon after rockets rained down on the border areas. There were no immediate reports of injuries. (Haaretz)
5:35 P.M. One Palestinian succumbs to wounds as West Bank clashes persist
One Palestinian has been killed by IDF gunfire, after ongoing confrontations in the West Bank between the Israeli army and local protesters, the Palestinian Health Ministry reported.
Muhammed Ishaq Hamid, 25, was critically wounded in the chest during clashes near the checkpoint at Beit El, and was pronounced dead upon arrival in hospital in Ramallah. (Jack Khoury)
5.30 P.M. Nearly 96 percent of Israeli local authorities do not have trauma hotlines
Local authorities are unprepared for the uptick of trauma victims in Israel, with 95.7 percent lacking hotlines to help those affected, despite state watchdog recommendations after Operation Protective Edge in 2014.
Only 11 out of 257 local authorities had set up emergency hotlines, according to a state comptroller report published on Tuesday based on data gathered from 2017 to 2019.
With peak rocket fire on central Israel, the total Israelis suffering from trauma is expected to number in the tens of thousands, but the report found that there is no national strategy for dealing with the issue.
The report also revaled that the Education Ministry was inflexible on matriculation exams in high school and admission exams for university, in spite of the security situation. (Lee Yaron)
4:37 P.M. Two Israeli soldiers, 14 Palestinians wounded in West Bank fire exchange
Two Israeli soldiers have been injured, in addition to the 14 Palestinians who were reported to be wounded in a fire exchange in Ramallah in the West Bank.
Three of the Palestinians were seriously wounded in the clashes. (Ido Efrati and Jack Khoury)
4:25 P.M. Germany calls for ceasefire in Israel-Gaza fighting
Germany called for a ceasefire in fighting between Israel and Palestinian Islamist group Hamas and offered more aid to help Palestinians on Tuesday before emergency European Union talks that are expected to highlight divisions over the conflict.
The call for a truce follows U.S. President Joe Biden's support for a ceasefire during a call with Israeli Prime Minister Benjamin Netanyahu on Monday. (Reuters)
>> Click here for the full report
4:02 P.M. Police Commissioner: 'We have lowered the flames' but situation in Israel 'still explosive'
Israel's Police Commissioner Yaakov Shabtai said that his forces have managed to restore calm in Israel, attributing the problems to "riots in the Arab sector."
On a tour of Ashkelon, Shabtai said that "overall, in the State of Israel we have achieved calm and we have control over what is happening in all sectors, in all areas...we have lowered the flames, everything is still explosive." (Haaretz)
4:00 P.M. Rocket sirens sound over Negev cities of Dimona, Be'er Sheva
3:45 P.M. Palestinians, police clash by Jerusalem's Old City
Police officers clashed with Palestinians demonstrating at Jerusalem's Damascus Gate, and detained one person suspsected for assaulting a police officer.
The police spokesperson said that Palestinian protestors are disturbing the peace, and throwing stones and glass bottles, and that they used crowd dispersal measures in responses. They also said that one suspect was detained for assaulting an officer and will be investigated. (Nir Hasson, Yanal Jbareen)
3:30 P.M. Health Ministry: 14 Palestinians wounded in West Bank
Fourteen Palestinians wounded by IDF live fire, with three of them in a serious condition after being shot in the neck and abdomen, have been evacuated to hospital in Ramallah, the Palestinian Health Ministry reported.
Four more people were injured by rubber bullets, the ministry said, as Palestinians in the West Bank and inside Israel observe a general strike. (Jack Khoury)
3:12 P.M. Germany pledges 40 million euros for Gaza civilians
Germany on Tuesday pledged 40 million euros ($48.86 million) to ramp up humanitarian aid for civilians in Gaza, where more than 52,000 Palestinians have been displaced by the latest Israeli air strikes, according to the UN.
"Today, I will lobby for a better humanitarian supply in Gaza," German Foreign Minister Heiko Maas said ahead of a meeting with his European Union counterparts to discuss the situation in Israel and Gaza, adding Germany would provide 40 million euros.
At the same time, Maas condemned rocket attacks on Israel out of Gaza by the Islamist militant group Hamas, and stressed that Israel had the right to self-defence. (Reuters)
3:06 P.M. Gaza rocket strikes Ashdod building directly
A rocket from Gaza has directly hit a building under construction in the coastal city of Ashdod. This came after several rocket sirens were sounded in the area. (Haaretz)
3:03 P.M. IDF says it struck Hamas underground compound, rocket launchers
The Israeli army spokesperson has said that IDF fighter jets struck a Hamas underground compound and rocket launchers in the Maghazi refugee camp in the centre of the Strip.
The IDF also stated that they struck additional rocket launchers in the north and south of Gaza. (Haaretz)
3:00 P.M. Egypt to allocate $500 million Gaza rebuilding effort
Egypt will allocate $500 million in funds for rebuilding efforts in the Gaza strip following Israeli air strikes, the Egyptian presidency said on Tuesday.
Egyptian companies will also participate in rebuilding operations, the statement added in an announcement that came following a meeting between President Abdel Fattah al-Sisi, French President Emmanuel Macron and Jordan's King Abdullah in Paris. (Reuters)
2:42 P.M. Two migrant workers in Israel killed in Gaza rocket attack
Two migrant workers were killed by a rocket attack near the Gaza border, one person in serious condition, one was moderately wounded and five people were moderately wounded.
The injured were evacuated to the Soroka Medical Center in Be'er Sheva. (Haaretz)
Click here for the full report
2:31 P.M. Rocket barrage from Gaza hits southern Israel
Rocket sirens sounded in several Israeli cities and communities near the Gaza border. (Haaretz)
2:06 P.M. Police have evidence linking suspect to fireboming of 12-year-old in Jaffa
Israel police have evidence linking a 30-year-old Arab-Israeli man to the firebombing in Jaffa last week, which wounded a 12-year-old Arab-Israeli boy. (Haaretz)
1:49 P.M. 19-year-old wounded by Gaza rocket shrapnel
A 19-year-old in the Gaza periphery was wounded by a rocket shrapnel in his upper body. He is now being treated at the Barzilai Medical Center. (Haaretz)
1:41 P.M. IDF soldier lightly injured at Gaza border, humanitarian crossings shut
An Israeli soldier was lightly injured by a mortar shell at the Erez border crossing to Gaza. He was wounded during the opening of the crossing for humanitarian aid. As a result, both Erez and Kerem Shalom crossings were shut. (Jonathan Lis)
1:26 P.M. 50 rockets fired at Gaza border communities
Fifty rockets from Gaza were fired at towns in the Eshkol Regional Council in the north-western Negev desert. One rocket damaged a barn after a direct hit, and another fell near a residential area. No injuries reported. (Haaretz)
1:12 P.M. Gaza death toll rises to 213, including 61 children
The health ministry in Gaza said the death toll from the hostilities that began last week has risen to 213, including 61 children, with a total of 1,442 people wounded. (Jack Khoury)
12:56 P.M. IDF attacks nine rocket launchers in Gaza
IDF said it identified and attacked nine underground rocket launchers in Gaza. (Haaretz)
12:30 P.M. Israel strikes three more homes of Hamas commanders in Gaza
The military said it had attacked the homes of another three Hamas commanders in Gaza, bringing the number of homes of senior Hamas commanders targeted by airstrikes in the previous 24 hours to 12. (Yaniv Kubovich)
12:08 P.M. IDF attacks Hamas anti-tank squad
The IDF said it attacked a Hamas anti-tank squad as well as a terror cell in Khan Yunis. (Yaniv Kubovich)
12:05 P.M. EU leaders to discuss Israel-Hamas cease-fire options
European Union foreign ministers are meeting Tuesday to discuss how to use the 27-nation bloc's political clout to help diplomatic efforts to end the fighting between the Israeli armed forces and Palestinian militants.
The EU has been united in its calls for a ceasefire and the need for a political solution to end the latest conflict but the nations are divided over how best to help. No firm decisions involving threats of sanctions or other measures are likely from the ministers' videoconference. (AP)
Click here to read the full story
11:58 A.M. Rocket sirens sound in Gaza border communities after 6 hours of quiet
11:11 A.M. Israelis near Gaza border asked to stay close to shelters, protected spaces
The Eshkol Regional Council in the north-western Negev asked Israelis near the Gaza border to stay close to protected spaces and public shelters. (Almog Ben Zikri)
11:04 A.M. 840 rockets launched from Gaza at Ashkelon since last week
840 rockets have been fired at the southern Israeli city of Ashkelon since the conflict with Hamas erupted last Monday. 69 of those hit houses and buildings.
The Negev Region reported 860 rockets, and the city of Sderot had 270 rockets fired at it. 160 were fired at Be'er Sheva. (Almog Ben Zikri)
10:40 A.M. In first, Gaza logs no deaths from overnight Israeli strikes, but attacks to continue for 24 hours at least
Gaza health officials say they had no reports of Palestinians killed overnight in ongoing Israeli strikes, the first apparent reduction of casualties since fighting erupted on May 10. The intensity of Palestinian rocket attacks on Israel also waned between midnight and 10:00 A.M.
The Israeli military's chief spokesman, Brigadier-General Hidai Zilberman, said it was continuing to operate in Gaza in accordance with a target list for the coming 24 hours.
"The IDF is not talking about a ceasefire. We're focussed on the firing," he told Army Radio. Gaza residents counted 60 Israeli strikes overnight. (Reuters)
10:08 A.M. IDF foils suspected terror attack in Hebron, 'neutralizes' suspect
IDF says it 'neutralized' a terrorist suspect who attempted to carry out an attack on soldiers in Hebron in the West Bank. The army says the suspect carried explosives, a gun and a knife. (Yaniv Kubovich)
9:30 A.M. Gaza death toll rises to 212
At least 212 Palestinians have been killed in the week of heavy airstrikes, including 61 children and 36 women, with more than 1,400 people wounded, according to the Gaza Health Ministry. (Reuters)
9:18 A.M. IDF shoots down drone near Jordanian border
IDF says it shot down a drone near its border with Jordan. (Yaniv Kubovich)
Click here to read the full story
8:41 A.M. Gantz extends state of emergency in Lod for 48 hours
Defense Minister Benny Gantz extends the state of emergency in the city of Lod for another 48 hours in light of recent riots. (Yaniv Kubovich)
7:30 A.M. 90 rockets launched from Gaza in past 12 hours
Ninety rockets were launched from Gaza at Israel in the past 12 hours, the IDF says. Twenty of those failed to make it across the border. (Haaretz)
7:03 A.M. IDF continues attacks in Gaza, says at least 150 Hamas, Islamic Jihad commanders killed so far
The Israeli army says it continued attacking Hamas posts overnight, including private homes of Hamas commanders and five headquarters. It also carried out 65 strikes on Hamas tunnels throughout the Gaza Strip.
In addition, the IDF spokesperson said at least 150 Hamas and Islamic Jihad commanders have been killed since the conflict erupted last week.
IDF says the attacks against Hamas targets will continue in the coming 12 hours. (Yaniv Kubovich)
6:05 A.M. Rocket sirens sounded in Gaza border communities
Sirens sounded in Nachal Oz and Ein HaShlosha around the Gaza border. (Haaretz)
5:31 A.M. Rocket sirens blare in southern Israel
Following a quiet night rocket sirens sounded in several Gaza border communities. (Haaretz)
4:00 A.M. House Democrats to ask Biden to halt U.S. arms sale to Israel pending review
Democrats on the House Foreign Affairs Committee will request the Biden administration to delay a $735 million sale of precision-guided missiles to Israel pending review, sources confirmed to Haaretz.
Democrats held an emergency meeting on the proposed sale, Haaretz learned, after the Washington Post reported the sale of weapons including Joint Direct Attack Munitions ("JDAM") kits that transform bombs into precision-guided missiles and Guided Bomb Unit-39s (GBU-39), a weapon developed for penetrating fortified facilities located deep underground. The U.S. Defense Department previously sold Israel 14,500 JDAMs in a $1.8 billion arms sale in 2015.
The State Department, required by law to provide a 15-day advance notification of any arms sale, originally provided official notice of the proposed sale on May 5 ahead of the recent round of violence. (Ben Samuels)
1:13 A.M. UNIFIL says the situation in the Lebanon-Israel border is now calm
United Nations Interim Force in Lebanon says coordinating with Lebanese armed forces in enhancing security control in southern Lebanon, has intensified patrols to prevent further incidents that endanger safety of local population. (Reuters)
12:30 A.M. Biden tells Netanyahu he supports cease-fire
The U.S. President Joe Biden spoke overnight Monday with Israeli Prime Minister Netanyahu. The President reiterated his firm support for Israel's right to defend itself against indiscriminate rocket attacks, a White House statement said.
Biden welcomed efforts to address intercommunal violence and to bring calm to Jerusalem. He encouraged Israel to make every effort to ensure the protection of innocent civilians. The two leaders discussed progress in Israel's military operations against Hamas and other terrorist groups in Gaza, the statement added.
Moreover, Biden expressed his support for a ceasefire and discussed U.S. engagement with Egypt and other partners towards that end. The two leaders agreed that they and their teams would remain in close touch. (Ben Samuels)
Click here for previous updates
Click the alert icon to follow topics:
SUBSCRIBERS JOIN THE CONVERSATION FASTER
Automatic approval of subscriber comments.

NOW: 40% OFF
ICYMI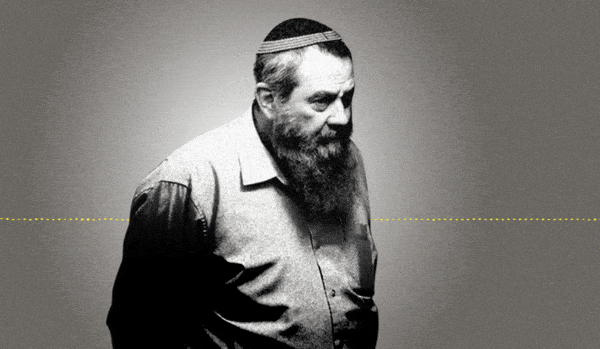 Jewish Law Above All: Recordings Reveal Far-right MK's Plan to Turn Israel Into Theocracy
Why I'm Turning My Back on My Jewish Identity
Down and Out: Why These New Immigrants Ended Up Leaving Israel
The Reality Behind 'The White Lotus' Sex Work Fantasy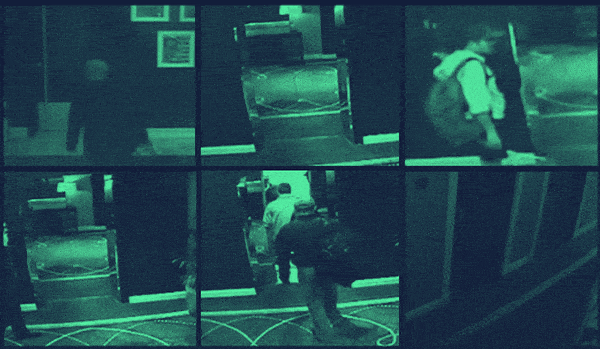 This 'Dystopian' Cyber Firm Could Have Saved Mossad Assassins From Exposure
Comeback Kid: How Netanyahu Took Back Power After 18 Months in Exile