Drone Footage: How Israel's Lag Ba'omer Disaster Unfolded
Jubilation to tragedy: Photos show the exit route that became a death trap for dozens of Israeli worshippers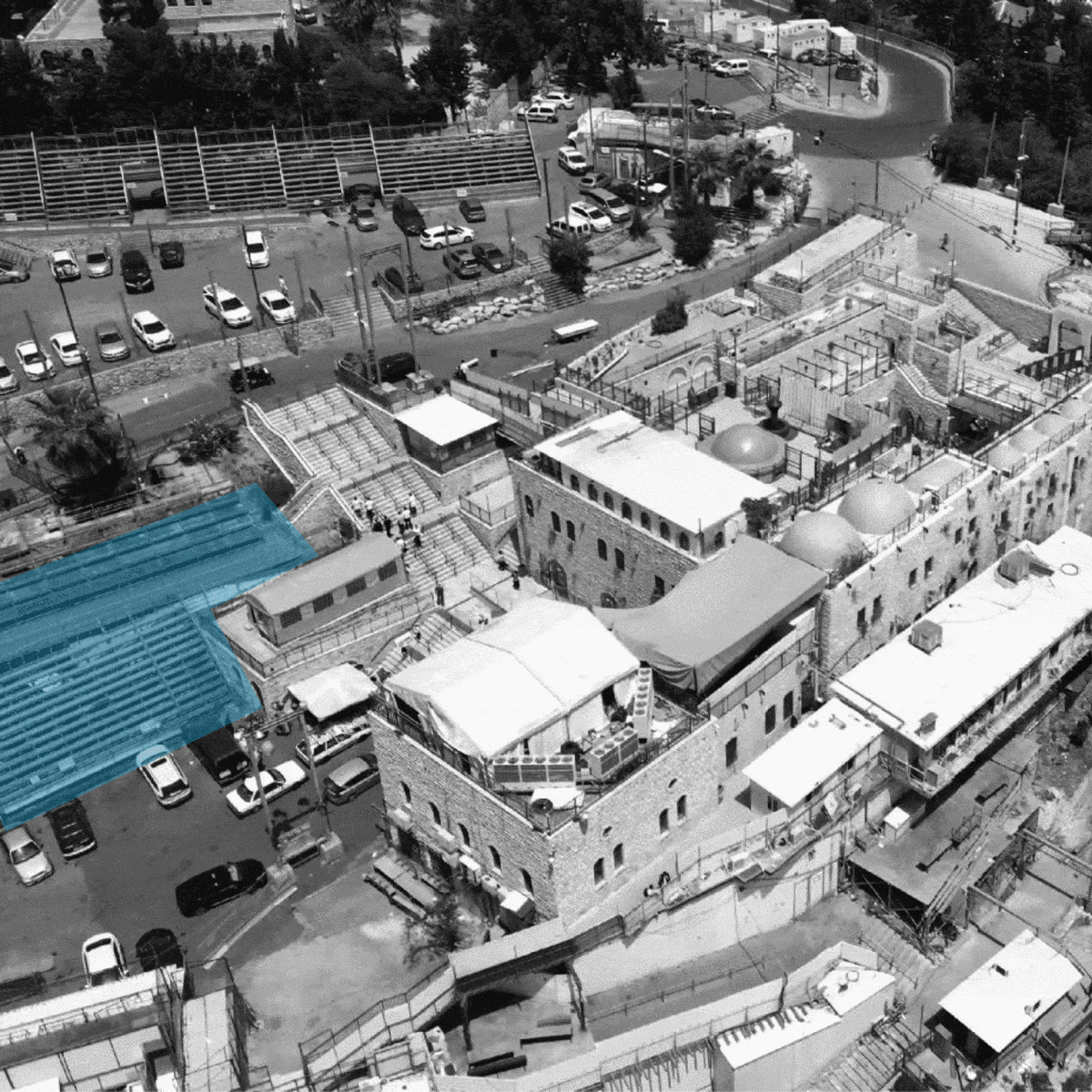 The death of 45 people in a stampede at an annual Lag Ba'omer celebration in northern Israel, the deadliest civil disaster in the country's history, has prompted an investigation and public scrutiny of preparations and planning at the site. Pictures taken by a drone earlier this week at the location of the disaster, a compound at the tomb of Rabbi Shimon Bar Yochai at the foot of Mount Meron, show the route taken by a crowd of hundreds that ended in the deadly stampede.
Mount Meron was densely packed on Thursday night; search and rescue authorities say they struggled to evacuate people who were trapped. The stampede was caused after some revelers slipped on steps, causing dozens more people to fall over, according to police sources.
At midnight, thousands gathered on spectator stands for the beginning of the Toldos Aharon Hasidic community's bonfire-lighting ceremony. At 12:50 A.M., following the lighting ceremony, when dancing began, a tightly packed crowd of hundreds of people headed towards the exit.
The exit path is a narrow passageway with a smooth and sloped metal floor. As the minutes passed, the crowd became denser. There was nothing to hold onto and the people in the throng leaned on one another. At 1 A.M. the disaster occurred when some at the site stumbled on the stairs. Many lost their footing and fell on top of one another, crushing the victims. Panic sparked attempts to escape, which only exacerbated the situation as hundreds who were trapped tried to find a way out.
Click the alert icon to follow topics:
Huge Gap Between Young, Old Americans' View on Israel-Palestine
AIPAC-backed Dem Declares Victory Against Progressive Challenger in Texas Runoff
Prospects for Reviving Iran Nuclear Deal 'Tenuous' at Best, U.S. Envoy Says
Israeli PM Offers Condolences After Texas Gunman Kills 21 at Elementary School
Biden Decides to Keep Iran's Revolutionary Guards on Terror List, Says Report
Progressive Jews Urge ADL Chief to Apologize for Calling Out Democratic Activist