'Voluntary Transfer': Israel Faces Exodus of Palestinian Filmmakers
Funding is difficult, courts get in the way, the state censors, co-productions have vanished and the Arab world reacts with suspicion - the impossible reality facing acclaimed Palestinian directors in Israel is forcing them to leave
A scene from Maysaloun Hamoud's film 'In Between.' The film drew a record number of viewers for an Arab filmmaker in Israel.
Three months ago, an Israeli district court ruled that contentious documentary film "Jenin, Jenin" may not be shown ever again in the country. A judge ruled that all copies of the film - which suggests Israeli soldiers committed war crimes in Jenin during Operation Defensive Shield - be confiscated, and ordered the director, Mohammed Bakri, to pay 175,000 shekels ($54,000) in damages to a reservist soldier shown in the film, who sued. Essentially, the court was saying that the Palestinian-Israeli director's narrative is false, and that Israelis are only allowed to consume a different truth.
For Palestinian filmmakers, this was just another implicit threat from the Israeli establishment: adapt to the narrative that this country wants to be heard, or your films will be banned and you will be fined.
For most of them the ruling wasn't a shock. It may have been the first time that Israel actually banned a film that tells a Palestinian story, but the hurdles that Arab directors in Israel face keep getting higher. When the Israeli establishment censors, the political reality raises obstacles, and the Arab world erects stumbling blocks of its own, it is no wonder more and more acclaimed filmmakers have been packing up and making their films elsewhere.
"It's a voluntary 'transfer,'" says screenwriter and director Suha Arraf. "Look around, there's hardly anyone left. Of the more veteran [Palestinian] artists, there's only me and two more still here. All the rest have fled. Even those among us with Israeli IDs mostly don't apply to the Israeli foundations for funding, because it's an impossible situation. I can't stand on stages around the world and represent a country that doesn't represent me."
She speaks from experience. In 2014 all hell broke loose when she presented her film "Villa Touma" as a Palestinian film even though it was produced with Israeli funding (the Israel Film Foundation, Mifal Hapayis and the Economics Ministry supported it). Politicians demanded she return the money. The Culture Ministry fined the Israel Film Foundation. Since, foundations are required to insert a clause in their contracts obligating filmmakers to present their films as Israeli. The Yehoshua Rabinovich Foundation for the Arts requires artists receiving funding to sign a "loyalty pledge" that their films will not denigrate Israel.
'It's a voluntary 'transfer',' says screenwriter and director Suha Arraf. 'Look around, there's hardly anyone left'
Define 'Palestinian movie'
But many filmmakers identify between themselves and their film, and Palestinian filmmakers can't stand presenting their work only as Israeli. Arraf argues that the film is the director's, not the funder's. "The foundations aren't doing us any favors. This is money that we are entitled to by law. It's just like a Picasso painting isn't supposed to represent the country in which it was created. It's a painting by Picasso," she says.
Director Ali Nassar, who was twice nominated for an Ophir Award for best director, for his films "The Milky Way" and "In the 9th Month", agrees. "Suha Arraf is supposed to be able to ignore her Palestinian identity? It is somehow threatening to Israel? It's a disgrace," he says. "These are racists with no thought about coexistence or communication... What's a 'Palestinian movie'? There aren't any movies made with Palestinian money, because there is no Palestinian film foundation. So a Palestinian movie is a Palestinian story about Palestinian culture, by a Palestinian filmmaker, regardless of where the financial support comes from. As a Palestinian who lives in Israel, it is my right to receive support, and my film is a Palestinian film. Yes it is made in Israel, but it is about Palestinian culture, and it shouldn't be threatening to anyone."
'As soon as there's Israeli money in the project, that's it, the movie becomes Israeli, even if the filmmaker's DNA is Palestinian,' says Maysaloun Hamoud
There are several elements behind the flight of Palestinian artists: the outcry against Arraf; the ruling against Bakri; the 'patriotic censorship' fostered by Culture Minister Miri Regev, champion of the "loyalty in culture" bill. Some stay but eschew Israeli funding. Fledgling artists still do apply to the Israeli film foundations, but after a successful first film (and not a few Palestinian filmmakers win accolades at film festivals, because aside talent, they often present a complex and interesting point of view) – many take their talents elsewhere.
After her experience in 2014, Arraf forgoes Israeli funding. The talented filmmaker, who was once nominated along with Eran Riklis for an Ophir Award, for the screenplay for "The Syrian Bride," and for a European Academy Award for the script for "Lemon Tree," chose to raise money abroad for her next movie, so no one can require she present it as Israeli.
Ditto Maha Haj, whose movie "Personal Affairs" was screened at the 2016 Cannes Film Festival and won Best Film at the Haifa Film Festival. Maysaloun Hamoud, whose film "In Between" (2016) presented a bold feminist voice, won two Ophir Awards: her movie drew almost 100,000 viewers to the cinemas in Israel, a record for an Arab filmmaker.
The list goes on. Scandar Copti, who co-directed "Ajami" (2009) with Yaron Shani, an Oscar nominee for Best Foreign Film, sparked an uproar when, a few days after the Hollywood ceremony, he stated that he doesn't represent Israel ("I can't represent a country that doesn't represent me," he said). He now teaches film at the New York University campus in Abu Dhabi and recently made a film there, forgoing Israeli financing.
Hany Abu-Assad, whose film "Paradise Now" was nominated for an Oscar and won a Golden Globe, also left Israel and now splits his time between the U.S. and the Netherlands. And Sameh Zoabi now lives in New York. His 2018 film "Tel Aviv on Fire," which looked at the Israeli-Palestinian conflict from a sarcastic angle, was shown at the prestigious Venice Film Festival. Kais Nashef won the Best Actor prize, and at the Haifa Film Festival the movie won Best Film. But Zoabi packed his bags shortly after that and currently teaches film at NYU.
This talent drain may have begun with the departure of two esteemed artists, Elia Suleiman ("Chronicle of a Disappearance," "The Time That Remains"), who has lived in France for years, and Michel Khleifi ("Wedding in Galilee"), who moved to Belgium. But in recent years, the sporadic trickle has become a relentless flow.
"At the time, I said I pay taxes here so I am eligible (to receive funding for my film) just like anyone else. But there were so many obstacles," says Suleiman, who generally doesn't give interviews to the Israeli press, but agreed to tell what happened when he decided to make his first film, "Chronicle of a Disappearance" (1996) with funding from an Israeli foundation. The Israeli funding only constituted 20 percent of the movie's budget but still involved numerous complications. "They made enormous trouble for me for presenting myself as Palestinian, and then they said that by calling myself Palestinian even though I am from Nazareth and have an Israeli passport, I am essentially denying Israel's right to exist. It was an awful, endless battle," he says.
Then the Israeli embassy in Rome transcribed every word he said to the media at the Cannes Film Festival and sent it to the funders, as if to say, Look who you supported, he says. And it went on: "There was a debate in the Knesset about whether I should be declared an enemy of the State of Israel. They even sent someone to the press conference at Cannes to ask me if I support terrorism," Suleiman says. "Eventually, my lawyer told them that if they keep harassing me and keep threatening to try me if I don't present the film as Israeli, I would hold an international press conference and tell the world that Israel is threatening to put me on trial. It was clear that this would have created an international scandal, so they dropped it." Suleiman doesn't apply to Israeli foundations for funding any more.
A tool of the establishment
The actor Makram Khoury, an Israel Prize laureate in theater and winner of an Ophir Award for Best Actor, currently has two screenplays ready for feature films he dreams of producing. He submitted one of them to the film foundations a few years ago, but after the "Villa Touma" episode and the ensuing requirement to present every film supported by the foundation as Israeli, he withdrew the application. "Now I don't want to submit my film to the foundation, because I'm not prepared to do so as a matter of human dignity. I'm not prepared to sign a loyalty declaration, and then to go represent Israel around the world when I'm not really considered a citizen in the total sense. I'm made to feel like I'm a guest here, and people forget that I'm the real native for generations in this land. So the lack of respect, or the lack of recognition, is disturbing. Today I'm hesitant to submit my screenplays to the foundations, and I imagine that there are many others like me," he says.
In fact, however, he is critical of his own position, Khoury explains: one should fight to change these rules. "I am a citizen, for all the dismay of Regev and people like her, and I'm confident that the nation-state law will be amended. I pay taxes, and this is my money. I deserve to get it. So I'm in a personal dilemma now – to apply or not to apply for funding. On the one hand, the correct, healthy argument is that I am a citizen, and if the screenplay is good, it should receive funding from the foundations. If the film does well and is shown at festivals, I'll have a problem with what to say, but I'll present my truth," Khoury says. "On the other hand, now there is an industry for Palestinian Israeli directors – locally or those who live abroad, and who make independent films. So in any case, we won't wait for Israeli cinema to call on us. If it doesn't want us, fine. We'll make our movies without it."
Nassar agrees that Palestinian filmmakers are between a rock and a hard place. "The Israelis don't want them and the Arabs accuse them, no matter what they do. In all the festivals I attended around the world, Arabs said to me, 'Your movie is excellent, but why do you take money from an Israeli foundation?' For years I was asked this, and answered that I'm not a collaborator, that I receive support from the film foundation because I pay taxes, I'm not doing them a favor, it's my right to receive this money. I said to them – You don't want me to take Israeli money? So let's start a Palestinian film foundation with money from the Arab world and make movies. But I won't forgo Israeli money because it is my full right, it's my money."
The plot thickens if a movie is an international success. In such a case, the Israeli establishment demands its due. Sometimes the demand is overt, as in demanding that the film be presented as Israeli, but sometimes it's more subtle. "It bothers me that if a film succeeds, the Israeli establishment tries to warp the reality," says one Palestinian director who has left for abroad and prefers to remain anonymous. "At the [Israeli] embassies, for example, they do this all the time. They try to show through our films that Israel is a democratic place and argue, 'See, we let them speak, they make films.' So as far as I'm concerned the worry is that if we take money from the foundations, ultimately the state will use our films as propaganda. If you present yourself as a Palestinian, they want to erase you and present you as an Israeli. And if your film is successful, they want a part of that success."
It's easier, he says, is to take a stand – to justify taking money from Israeli foundations, or to oppose it. But the reality is more complex.
"Why do they tell Palestinian filmmakers not to take money? Arab students who get scholarships, Arab Knesset members get salaries, my mother gets support from the National Insurance Institute, and that's okay. But for us it isn't? Then you realize that the people calling for us to forgo funding from the foundations claim that if you do, the Israelis use you afterward as a 'pet Arab,' you go to festivals and they say, 'This Arab, we made him, and he's good.' So it's complicated. Even the BDS movement that at first called not to take money from the foundations has changed its position. Now the issue is how you present your film. The question is how to navigate this and not to become a tool of the Israeli establishment."
Banned in the Arab world
The issue is not trivial. Successful Palestinian filmmakers quickly discover that with success comes great responsibility. "As an artist you have to know how to explain your film, how you explain your identity," says the same director. "Believe me it's a lot of work, a lot more than writing a screenplay. A politician can change his mind every night but of filmmakers, they want a signed declaration of loyalty to the state."
Arabs make up around a fifth of the Israeli population, but according to figures obtained by Haaretz, between 2014 and 2020, Arab filmmakers got 4.3 percent of the total budget invested in support for films.
The film foundations are actually eager to invest in films by Palestinians, since the Cinema Commission, which sets their budgets, this is considered an investment in the "periphery," which gives the foundations bonus points. But the number of Arab filmmakers who submit requests for funding isn't very high.
'It's hell. If you don't have money from home, your only chance is to scrape up some funding from all sorts of places and to forgo your rights,' says producer Baher Aghbariya
The procedure now is that all requests to the foundations must be anonymous, but from the story one can generally tell if the artist is Arab, explains producer Baher Aghbariya ("Atash -Thirst"). "I think the foundations do want to invest in these films, and I'm pleased that they approve projects in Arabic," he says: yet suspects there is an unwritten constraint — "we've already given money this year to an Arabic film, are we going to give to another one?"
In his book, "Full-length Palestinian Film" (2019), Shadi Balan, an editor and culture and music presenter on the Arabic-language radio station Radio Makan, observes a trend reversal: If once most Palestinian creators took money from the foundations, it isn't so now. The Palestinian films that stood out at international festivals were made by directors that don't even have Israeli citizenship: "Gaza Mon Amour" by Tarzan and Arab Nasser, which was screened at the festival at Venice and Toronto; "200 Meters," by Ameen Nayfeh of Ramallah, which was screened in Venice, and "Between Heaven and Earth," by Najwar Najjar of Jerusalem.
There's another hitch to accepting Israeli funding: a film funded thusly won't be screened in festivals in the Arab world. In 2016 it looked like there might be a narrow crack in this automatic disqualification when "Personal Matters" by Maha Haj was accepted by the Beirut International Film Festival, but two days before the festival opened, Lebanese security services blocked its screening.
It's hard even without the funding factor. "Artists who live here and have Israeli citizenship have no chance of being accepted to festivals in the Arab world," says Balan. Sometimes they even find themselves under attack. "Holy Air," a film by Shady Srour, was targeted two years ago by the BDS movement in Nazareth, on the grounds it had been shown at the Seret International Film Festival in Britain and as such cooperated with Zionist bodies connected to the Israeli establishment.
"What's more, if we're talking about Israeli productions by Palestinians, note that most of these films aren't screened in Israel, the Jewish audience doesn't see them," says Balan. "In my book I survey 73 films that were made here since 1982, of which only 12 were screened in [local] theaters. "If you make a film and have nowhere to distribute it, that's of course something that very much frustrates the artists."
The unreal deal
So – one grits one's teeth and submits one's project to a potential funder, in Hebrew. Knowing that all the festivals in the Arab world will boycott you. Expecting one's film to be presented abroad as an Israeli film (even if you consider it completely Palestinian). One must be careful lest the state recruits one as a token Arab and uses the film as a propaganda tool. And last but not least, one needs to admit that the film won't get many viewers. This is the tempting deal that awaits Palestinian filmmakers who decide to apply to an Israeli foundation for financial support.
"As soon as there's Israeli money in the project, that's it, the movie becomes Israeli, even if the filmmaker's DNA is Palestinian," says Maysaloun Hamoud. "For example, my nationality is Palestinian but on my ID I'm Israeli. This creates confusion that prevents me not only from raising money from the Arab world, but also from forging collaborations with artists from the Arab world, and it's a problem because you want to operate in natural environment. The Lebanese artist who did the music for my film, for instance – his name that appears in the credits was a pseudonym, because if he were exposed, he'd go to jail for 10 years."
Only a minority of all filmmakers applying for funding get it, and for the Palestinians, Hamoud says, the competition is even tougher. "A lot of mediocre Israeli, Hebrew-language projects do get made, but for a Palestinian film to happen, it has to be super brilliant and touch on something very special."
There's even a film foundation for settlers (the Shomron Foundation, which supports films by West Bank residents) but there's nothing equivalent for Palestinians, she points out. And when they do get funding, it's usually on the smallest scale: "I had to make my movie with a low budget."
Palestinian filmmakers with foreign passports tend to leave Israel and work abroad, a solution that Hamoud is counting on too. "As soon as you're not here, when you get dual citizenship somewhere, it frees up everything. My partner just received a Portuguese passport, and I can also get one through him, and once we become Europeans it will open up a whole new world of potential collaborations for me. When that happens and you emerge from the Israeli-ness, you find yourself in a totally different place, in terms of budgets and networking too. So we're planning to get a bit away from this place which is becoming worse and worse."
Apropos, Palestinian filmmakers could forgo Israeli funding and raise funding abroad. On paper, great. For directors with a foreign passport, it can work but for those with a blue Israeli ID, "It's hell. If you don't have money from home, your only chance is to scrape up some funding from all sorts of places and to forgo your rights," says producer Aghbariya.
Meanwhile, fewer Israeli-Palestinian cinematic collaborations are getting off the ground, Balan says. "When was the last time you heard about a joint production? Palestinian directors are starting to search for other avenues and that's too bad, because I think they should get money from the film funds and reserve their right to make the film they want to make and to say what they have to say. There are many people who made a first film and aren't working anymore."
The director Maha Haj's first film, "Personal Affairs," was made with support from the Israeli Film Foundation. For her next film, she's tapping foreign sources. "It's not that I had problems with the foundation, they were totally fine. The problem was that I had to only present the film as Israeli, which bothered me... Israel is the only place in the world that gives you money and then immediately imposes a condition: 'Do not present the film as Palestinian, only as Israeli.' For my next film, I obtained funding from France, Germany and other countries, and no one told me not to mention the word Palestinian. What is this big monster? Why all the fear of this word? I don't understand how the 'Villa Touma' incident led to a fascist rule that requires us as Palestinians to conceal our identity. This is our identity. My national ID and passport are Israeli, but I am Palestinian, totally Palestinian."
ICYMI
The Artist Who Survived Auschwitz Thought Israel Was 'Worse Than the Concentration Camp'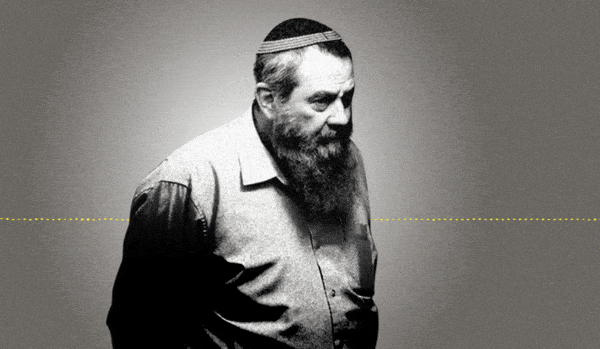 Jewish Law Above All: Recordings Reveal Far-right MK's Plan to Turn Israel Into Theocracy
Why I'm Turning My Back on My Jewish Identity
Down and Out: Why These New Immigrants Ended Up Leaving Israel
The Reality Behind 'The White Lotus' Sex Work Fantasy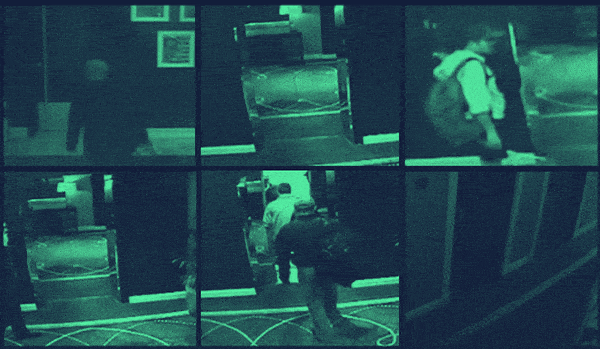 This 'Dystopian' Cyber Firm Could Have Saved Mossad Assassins From Exposure