Opinion |
On Iran and America, Israel Must Now Make Fateful Strategic Choices
Israel's relationship with the U.S. has rarely been in such danger, write three former heads of its national security and intelligence agencies. With an Iran nuclear deal imminent, will the government engage fully with the Biden administration – or undermine and fight it?
Today, Israel stands at a strategic crossroads on Iran and on its relationship with the United States, two interrelated issues of critical importance
Credit: Sebastian Scheiner,AP
Israel stands today at a strategic crossroads, before two interrelated decisions of critical importance: Iran, and our relationship with the United States. The U.S. is determined to return to the 2015 Iran nuclear agreement and, apparently, so too is Iran. Barring any some major surprise, this is probably a done deal.
In these circumstances, as former heads of Israel's national security and intelligence agencies, we recommend that Israel adopt, now, a comprehensive policy towards Iran based on these seven components.
First, strategic patience.
Iran still does not have a nuclear weapon. Israel's Military Intelligence recently assessed that it would take at least two years to complete from the moment the political leadership in Tehran made the decision to develop one, and that decision has not been forthcoming for many years.
Thus instead of scaring Israelis with alarmist descriptions of both the immediacy and existential nature of the Iranian threat, it would be more appropriate to broadcast a far different message, one that is much closer to Israel's strategic reality. Israel, which was established, inter alia, to ensure that no one could ever again threaten the Jewish people with annihilation, still faces significant threats, but its existence has been guaranteed.
Second, maximal coordination with the U.S.
This is not about loose talk about the importance of coordination, accompanied by statements and actions seen by the U.S. as attempting to undermine its efforts to return to the nuclear agreement (the Joint Comprehensive Plan of Action, or JCPOA). Instead, what is needed is a deep, intimate dialogue based on mutual respect, even when there are strong disagreements, and where neither side acts without the other's knowledge.
Concern over a possible uncoordinated Israeli attack against Iran was one of the considerations that drove the Obama administration to reach a hasty agreement with Iran in 2015, and may have been responsible for some of its failings. Israeli activity uncoordinated with the Biden administration may lead to a similar outcome today.
Third, support for a return to the nuclear agreement, with whatever improvements prove feasible.
Contrary to various claims, the choice today is not between the existing agreement and a theoretical better one, but between it and no agreement at all.
Think for a moment what might have happened had the JCPOA never been signed. In the interim, Iran might well have crossed the nuclear threshold, and would undoubtedly have continued expanding both its military presence in Syria and its "precision project," designed to vastly increase the lethality of Hezbollah rockets.
For all practical purposes, a balance of deterrence already exists between Israel and Hezbollah, and in this scenario, in which Iran has gone nuclear, it is questionable whether Israel would have been able to operate in Syria and other areas, as it reportedly has in recent years, out of fear of escalating to the nuclear realm. America's behaviour towards North Korea is sufficient proof that when states go nuclear, others treat them with maximal caution, even superpowers.
Fourth, an attempt to leverage Israel's growing relations with Arab and Muslim states in the region in order to promote joint diplomatic and military cooperation against Iran. The prospects of success will grow significantly if this is done in coordination with the U.S. and under its leadership.
Despite the severe threat these states perceive from Iran, these states have chosen to pursue a path of coordination with the U.S. and to adapt their policies according to its priorities and parameters. Just as the U.S. has begun a direct dialogue with Iran, the Saudis too have reportedly begun a dialogue with Iran. An Israeli confrontation with the administration over Iran risks undermining both the nascent relationships with these countries and the dramatic change in the regional strategic landscape that they embody.
Fifth, continuation of covert operations to postpone and prevent Iran's nuclear program, its entrenchment in Syria and its arming of Hezbollah, as part of the below-the-radar strategy of the "campaign between the wars." To be absolutely clear, when we say covert operation, we are referring to operations that are designed to actually remain secret and thus that do not appear in global headlines for various parties to enjoy a fleeting moment of glory and dubious political gain. We mean covert action that remains covert.
Sixth, ensuring that Israel has the offensive capability to cause significant damage to Iran's nuclear program and other efforts, should this prove necessary.
Iran and its proxies have adopted a long-term strategy towards Israel and the threats that they present will unfortunately be with us for many years to come. Israel, in response, must adopt an integrated long-term strategy of its own, based on diplomacy, economic pressure and both kinetic and cyber effects.
Seventh, investment in a multi-tiered national defense system against all rocket, missile and UAV threats, i.e. Iron Dome, Magic Wand, Arrow and other systems.
This system would be designed to achieve two primary objectives: to allow most of Israel to continue functioning appropriately even while under attack, as was the case during the 2014 conflict with Hamas, and to eliminate the current need to choose between defending military capabilities or population centers. Such a system, in combination with Israel's offensive capabilities, would greatly diminish the enemy's ability to threaten Israel, and would change the balance of power.
The critical importance of Israel's relationship with the U.S. would appear to be self-evident and require no further elaboration. Unfortunately, this is very much not the case. Moreover, there are those among us who take the relationship's long-term future for granted and allow themselves to behave accordingly. In reality, the relationship with the U.S. has rarely been in such danger.
Support for Israel among Democrats has diminished. The specter of an Israeli government campaign against another Democratic administration further exacerbates the pent-up anger that they and other parts of the American public feel.
Support for Israel among American Jews, most of whom are Democrats - the community that constitutes the popular foundation for the entire "special relationship" - has ebbed as well, and they too are deeply concerned that Israel will oppose such a popular administration.
Israel still very much needs the American Jewish community. This is true both in the short-term if, perish the thought, it decides to oppose the Biden administration on Iran - to mitigate its more severe repercussions - and in the long-term, to support its scientific capabilities, universities, cultural life, security, diplomatic standing and above all, to preserve the strategic relationship.
Further exacerbating the picture, tectonic changes are underway in American demography that have nothing to do with Israel, but will have an unavoidably deleterious impact on the bilateral relationship. A deterioration in the relationship with the U.S. is probably the greatest strategic threat Israel faces.
These trends should cause all Israelis to lose sleep at night. Is it necessary for us to remind people that without U.S. weapons and strategic cooperation, the IDF's military power would be severely weakened? That we will be in need of a further 10-year military aid package when the current one ends? That without U.S. assistance Israel would have to regress decades in terms of its security and standard of living?
That without American diplomatic support in the UN Security Council and other international forums, Israel would have been the subject of comprehensive international sanctions years ago, including sanctions relating to its strategic capabilities?
Israel faces a crossroads: Either it ramps up unfounded hostility towards the Biden administration, or expends the same effort and resources in strengthening the U.S.-Israel relationship.
We can fight American policy today, turn Iran from a global problem into an Israeli one ( an effort doomed to failure) while undermining our relationship with the Biden administration from the get-go.
We can ignore the fact that many of the administration's top leaders, including the president himself, secretary of state and deputy secretary, director of the CIA, national security advisor and head of the negotiating team with Iran, were all deeply involved in the negotiations that led to the JCPOA and remain committed to it.
We can ignore the administration's efforts to distance itself from some of the military actions recently attributed to Israel.
We can ignore the fact that former President Trump also sought an agreement with Iran, and that this is a bipartisan U.S. policy which enjoys broad-based support.
We Israelis can delude ourselves that we can act as we wish, forgetting the inconvenient truth that Republican administrations have also conducted "reassessments" of the U.S.-Israel relationship, and that Israel is not immune to this today either.
Alternatively, we in Israel can understand that our national security is directly tied to the alliance with the United States, that we must tend to it with the utmost sensitivity, and do our utmost to ensure its long-term future.
Finally, as former senior officials, we feel it incumbent upon ourselves to warn of the growing damage to Israel's national security caused by the ongoing domestic political crisis.
It is not for us to suggest any specific resolution of the issue. But the ongoing paralysis of national decision-making processes, including critical governmental functions, such as the security cabinet, Knesset and Knesset committees, as well as the absence of a state budget, have become intolerable.
We cannot also deny a deeply troubling feeling that critical decisions, of the magnitude and kind that can risk lives, are being made for reasons that may not be well founded in the reality of Israel's diplomatic and security circumstances, or solely to strengthen its security and the well-being of its people. The very sense that this may be the case violates everything we hold dear.
We pray that we may be proven wrong.
Efraim Halevy was the head of the Mossad, where he had previously served as the head of the Tevel international affairs division, and a national security advisor to the prime minister. He later served as head of the Strategic Studies Center at the Hebrew University of Jerusalem.
Maj. Gen. (ret.) Aharon Zeevi Farkash was the head of Military Intelligence and the IDF's Technology and Logistics branch, as well as commander of intelligence Unit 8200. He is currently the head of the Shazar Center.
Prof. Chuck Freilich was a deputy head of Israel's National Security Council, a long-time fellow at Harvard's Belfer Center and today a professor at Tel Aviv University and Columbia. He is the author of books on Israeli national security decision-making, Israel's national security strategy and a forthcoming book on Israel and the cyber threat.
Click the alert icon to follow topics:
ICYMI
Ken Burns' Brilliant 'The U.S. and the Holocaust' Has Only One Problem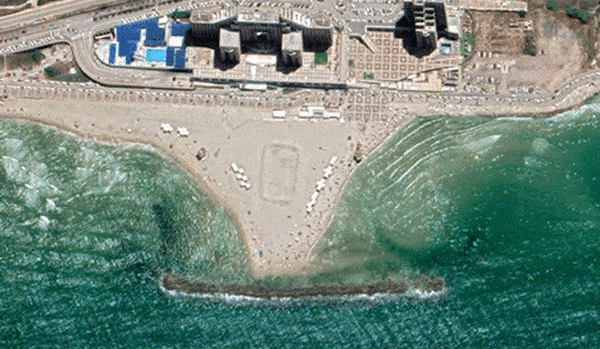 Facing Rapid Rise in Sea Levels, Israel Could Lose Large Parts of Its Coastline by 2050
As Israel Reins in Its Cyberarms Industry, an Ex-intel Officer Is Building a New Empire
How the Queen's Death Changes British Jewry's Most Distinctive Prayer
Chile Community Leaders 'Horrified' by Treatment of Israeli Envoy
Over 120 Countries, but Never Israel: Queen Elizabeth II's Unofficial Boycott