Israel Memorial Day |
Batya Lost Her Mother to War With Egypt. Years Later Her Son Fell in Lebanon
Batya Asher's mother died when an Egyptian plane bombed their kibbutz in 1948. 45 years later her son was killed in Lebanon. 'The day I buried him, I said I'd choose life, although I didn't know what that meant,' she says ■ Israel Memorial Day 2021
Batya Asher at home in Tkuma, a religious moshav in southern Israel.
Credit: Ilan Assayag
When she was 6 years old, in 1953, Batya Asher discovered the secret her parents had concealed from her. "I was standing with a group of children in a circle and one of them said to me: 'Your mother didn't give birth to you.' I ran home and asked my parents if that was true and they said it was, but told me no more," she said this week.
Thus teasing by children in Kvutzat Yavneh, a religiously observant kibbutz in central Israel, became a formative event in Batya's life, and the marks are still evident almost 70 years later. "Ever since, I've had feelings of inferiority. I became a girl, a woman, a mother and a grandmother who only wants people to love her," she said.
The "secret" happened during the War of Independence. About 10 days after the state was established, on May 24, 1948, an Egyptian plane appeared in the sky over Kvutzat Yavneh. Hadassah Wolff, who was pregnant, was sitting in one of the kibbutz huts with her daughter Batya, who was about a year old. Hadassah was having coffee with friends, Avraham and Hani Meir.
The Meirs' twin 3-year-olds, Ruth and Natan, were also there. The Meirs' other daughter, Leah, was at that moment in the kibbutz babies' house. They watched the planes flying over the kibbutz, and wondered whether they were Israeli or Egyptian.
Suddenly a child shrieked outside the hut. Hani, a medic, hurried to his aid and saw that he had been stung by a bee.
That shriek had saved her life. An Egyptian plane had dropped a bomb which struck the hut and killed Hadassah, Avraham and their daughter Ruth. Batya, Hadassah's daughter, and Natan were injured and taken to the hospital.
Yosef Wolff, Hadassah's husband, also saw the Egyptian plane where he was working outside the kibbutz. Later he discovered that his pregnant wife was among the victims. When he came back to the kibbutz he saw her body borne on a stretcher by kibbutz members.
The next day, between air raid alarms, the three victims, Hadassah, Avraham and Ruth, were buried alongside one another. Because of the security situation and the Egyptians approaching the kibbutz, family could not attend the funeral or the shiva mourning period.
Hadassah, Abraham and Ruth were buried as civilians. The Defense Ministry says that's what their families wanted at the time. Recently, ahead of Memorial Day for Israel's fallen soldiers and terror victims, the Defense Ministry granted the families' request and replaced the stones over Hadassah's and Avraham's graves with military gravestones. Avraham's marker now bears the symbol of the IDF and Hadassah's the symbol of the Haganah.
Amid the ruins
Avraham Meir was born in 1924 in Frankfurt, Germany and came to Israel at age 16 with Youth Aliyah. His sister Leah had been murdered in the Holocaust. He later joined the group of founders of Kvutzat Yavneh, and there he married his girlfriend Hannah, called Hani.
Hadassah was born in 1925 in Austria and fled with her family in 1940 on a clandestine immigration ship. When they reached the territorial waters of Palestine, they were caught by the British, banished, and put on the SS Patria, which was supposed to transport them Mauritania.
Then, one of the greatest tragedies in the history of the Zionist movement occurred. Haganah members intending to save the clandestine immigrants from deportation placed a bomb in the belly of the ship. As the refugees were being boarded, the bomb exploded and the ship began to sink. Some 250 of the clandestine immigrants drowned.
Hadassah, her parents and her sister were among the survivors, and they were sent to the Atlit prison camp. After their release Hadassah became one of the founders of Kvutzat Yavneh, where she married Yosef.
The young widow Hani (Avraham's wife), and widower, Yosef (Hadassah's husband) had lost their loved ones but had to care of their wounded children. Hani, mourning the death of her husband and daughter, cared for their wounded son and placed her daughter Leah in the care of her parents. Yosef, mourning his wife Hadassah, took care of his injured daughter Batya, who was in hospital. A few days later, the women and children were evacuated from the kibbutz.
Later, the security situation improved and the women and children returned to the kibbutz. Yosef and Hani grew close and married. Their children, Natan and Leah (Hani's) and Batya (Yosef's) became siblings in the new home built on the ruins of loss. A few years later, in 1952, the couple had another child, Avraham, named after Hani's late husband.
"They never talked to us about the fact that we were a blended family. None of us knew it," Batya says. Even after she heard it at age six, they story remained obscure to her. Only in 1998, 50 years after the fatal bombing, did Hani and Yosef gather their descendants and tell them everything.
"There was no counselling by professionals. We all did the best we could. Today there are other ways of coping, things we didn't have then," Hani said at the time. "We only told the children a few things, not enough, and so we decided to tell," she said. "There was no experience with this, no support groups, psychologists, social workers. You had to find your path by yourself," Yosef added.
"It was natural that we grew closer and closer, and we decided to establish a shared home," Yosef said of their decision to marry. "We talked a lot about how it would look to people, that two people who were hurt, built a new home 13 months after disaster struck them. Neither of us saw this as an issue. We found it natural, right and the most logical thing in the world. We can understand there were complaints. Why didn't we tell them sooner, why didn't we share."
About that, he adds: "I can say that when we decided to marry, we decided a few things: that it would be a healthy home, a home that would remember, but not a house of mourning." Yosef died in 2009 at age 85. Hani died in 2016 at age 93.
Eventually, when Batya gave birth to her eldest daughter, she named her Hadas after he mother, Hadassah, who was killed in the air raid in 1948. She also had a son, whom she named after a soldier killed in action: Ezra Asher, her husband's brother. Asher was killed in 1968 pursuing terrorists in the Jordan Valley. Five other soldiers also died there, among them the commander of the Nahal Brigade, Moshe Peles, who had raised the national flag over the Western Wall in the Six-Day War. "I felt that there was no other possibility, I had to name my son after him," Batya said.
One day after Batya came home from the hospital after giving birth to her son she said she had had a horrifying dream. "A whispering voice said four words to me: 'Yikhu lach oto b'tzava' — 'They'll take him from you in the army.'"
When she got up, she realized somebody wanted her to change the baby's name. But looking up names in a book, she rejected every one, she says. In the morning she told her husband and they decided the baby's name would be Ez־RA, with the accent on the second syllable instead of the more usual pronunciation with the accent on the first syllable, to distinguish it from the name of her husband's brother who had been killed.
"I argued with the Lord and I told him I asked only one thing – that he be killed in battle and not in an accident," Batya says, adding that from the time of his birth she lived with the strong feeling that her son would be killed in the army.
In 1993, her son was killed by friendly fire during an ambush in Lebanon. "The day I buried him, I said I'd choose life, although I didn't know what that meant," Batya recalls. After her son was killed, a letter was found that he had written to his girlfriend, which became his last will and testament.
"It's chilling. He asked her to find another groom, and to see to it that his mother and father didn't lose their joy of life," Batya says.
Did he too have a premonition of his own death? "It seems so," Batya says. In the long, sleepless nights, Batya would talk with her lost son, and promised to fulfill his wishes and not lose her joy of life. "Today I'm 74 years old, a mother of three and a grandmother. I live in Moshav Tekuma and to this day, I choose life," she says.
There are pitfalls, however. Batya says: "Every year, ahead of Passover, I feel suddenly that I don't want anything. Then Holocaust Memorial Day comes, and Memorial Day for the fallen soldiers, and the private memorial days. But I know there will be better days."
Click the alert icon to follow topics:
ICYMI
Ken Burns' Brilliant 'The U.S. and the Holocaust' Has Only One Problem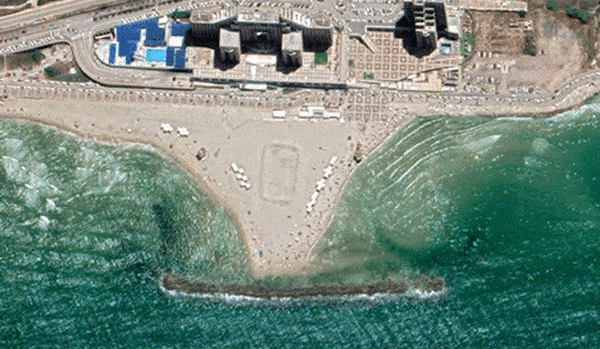 Facing Rapid Rise in Sea Levels, Israel Could Lose Large Parts of Its Coastline by 2050
Lapid to Haaretz: 'I Have Learned to Respect the Left'
The Mossad's Fateful 48 Hours Before the Yom Kippur War
As Israel Reins in Its Cyberarms Industry, an Ex-intel Officer Is Building a New Empire
How the Queen's Death Changes British Jewry's Most Distinctive Prayer