This Southern Israeli City Is Worried It Will Become the Next Secular-Haredi Battleground
The town is enjoying unprecedented growth, but many residents fear plans for a big ultra-Orthodox neighborhood will change its character
Two ultra-Orthodox men in Kiryat Gat.
Credit: Eyal Toueg
In a video released earlier this month, Prime Minister Benjamin Netanyahu coasts in his car along Route 6, looking at the outskirts of Kiryat Gat, and declares that the southern city is on its way from being "a transit camp to an empire." Outside the car's window you can see the city's skyline, punctuated by construction cranes and new apartment towers. Subtitles speak about the glorious future of the town, which indeed began as a transit camp for new immigrants from Morocco and Eastern Europe.
On the municipality's Facebook page, Netanyahu's video elicited an excited response. "With praise and thanks to the King of Kings, the Holy One, Blessed be He," wrote Kiryat Gat Mayor Aviram Dahari, adding, "It's not for nothing that all the real estate dealers, big developers, international companies and thousands of young couples are streaming to Kiryat Gat. With God's help and salvation, we will continue to develop against all the odds and despite the great complexity."
A few hours before the video was posted, a ministerial committee headed by Interior Minister Arye Dery approved expanding Kiryat Gat to the north, south and west, which will facilitate the construction of thousands of homes in its jurisdiction. On the face of it, the expansion, to which Construction and Housing Minister Yaakov Litzman was also a party, looks like a natural extension of the intense development the city has experienced in recent years. But dig a little deeper and you realize that Kiryat Gat is being marketed as the main achievement Litzman and Dery will be presenting their Haredi voters from their short stint together as masters of housing policy.
The ministerial committee's decision gave a green light to a huge plan for the western part of the city, which includes construction of some 10,000 apartments in a new ultra-Orthodox neighborhood. The Haredi population is desperate for housing. A plan to populate the new northern city of Harish with Haredim was blocked and other solutions, such as the new city of Kasif in the Negev, remain on the drawing boards. Kiryat Gat has now become the leading solution.
Western Kiryat Gat had been eyed by the Interior Ministry and the Israel Lands Authority as a site for massive construction. But the speed with which the ministers managed to advance the plan during the short-lived outgoing government – despite Dahari's initial opposition, and declarations by city officials to the effect that "Kiryat Gat won't become [heavily ultra-Orthodox] Beit Shemesh" – reflects the political pressure the two Haredi ministers are feeling to provide housing.
There is a shortfall of 200,000 housing units for Haredim, says Moti Bobchik, Litzman's bureau chief and a close confidant. "If we don't find a solution, the number will only grow. It's not that Kiryat Gat will solve all Haredi housing problems, but it will certainly help. It's a city with land reserves that already has a Haredi community that likes living there. Prices aren't that high, and it's conveniently located off Route 6, a 40-minute drive from Jerusalem and Bnei Brak on the one hand, and from Be'er Sheva, Yeroham and Netivot on the other."
More to come
Bobchik says Kiryat Gat West is only the first stage: "We hope to start marketing the first 2,000 apartments soon. But the moment the tractors start working, we'll move on to the next plan – 'Western Kiryat Gat West' – which will be a direct extension of the neighborhood and will include 35,000 to 40,000 units for the Haredi public." For years the site had been earmarked for a new Haredi city not far from Kiryat Gat, on land within the Shafir Regional Council.
Apart from Haredim, Kiryat Gat is indeed developing at a rapid pace. Young couples have settled there and the town has long stopped suffering net population outflow. Housing prices have climbed accordingly. Kiryat Gat was also the first city to cooperate with the state's umbrella-agreement model, which in recent years has created a rather divided city: The down-at-the-heels older city, and to the north, a shiny new neighborhood called Carmei Gat with 7,000 homes.
In the new neighborhood, the high-rises, new sidewalks and the bus stops dotting them stand in sharp contrast to the worn-out buildings on the streets of the older part of the city. In the center of the old city, you can see the first signs of new construction, but it appears that aside from new apartments at reasonable prices, the city doesn't have much to offer its residents in terms of employment and leisure activities.
While Kiryat Gat isn't showing what the future has in store for it yet, the strong political forces that are pushing the new plans have already started to spur opposition.
"The feeling is that political deals are being made at the residents' expense," says Zeev Vaks, a social activist who has lived in Kiryat Gat for almost 30 years. "I'm not against Haredim. They're our brothers and we live together with them now. But when you talk about building just for Haredim in a separate and disconnected neighborhood and bring – as a start – another 50,000 residents from a specific community, it will obviously change the character of the city. Finally, after so many years, the city is growing and developing and young couples are coming here now. Still, there are only 60,000 people here, and even if balance is maintained now, in 20 years we'll have the Beit Shemesh effect here; the city will change and young couples will run away."
Israeli microcosm
Shay Zoldan, a city resident who is a city council member and runs the local Anglo-Saxon real estate office agrees. "Kiryat Gat is a microcosm of Israeli society, and it has a balance and a status quo that has been preserved for years," he says. "The planning of a neighborhood solely for the Haredi population will violate this balance. Moreover, the move may bring down Kiryat Gat's socioeconomic ranking even further and create difficulties for city management and the city's social fabric. ... I will fight this move politically and legally – and I'll go to the High Court of Justice if necessary."
Many residents share similar opinions, expressed mostly in the angry responses to the municipality's posts on its Facebook page. Some 1,500 residents even signed a petition calling on Dahari to stop development of the neighborhood. It's hard not to squirm uncomfortably at vicious barbs directed at the Haredi public in some of the responses, but most reflect a legitimate and natural concern by residents worried that the city's character will change.
"I've long been familiar with comments about Kiryat Gat becoming Haredi and turning into Beit Shemesh," says Dahari, who dismisses them. "All those who are yelling forget that even now, we are building 12,000 homes that are not for Haredim. It will be years before the new neighborhood is built, and until then the number of homes that will be marketed to the general public will also reach 30,000. So that whether there will be 10,000 apartments for the Haredi public or even 40,000, the balance will be preserved. I won't let any population or community dominate others in the city, otherwise I'll lose it. Maximum, there will be half a city like this, and half like that. What's so bad?"
Dahari also dismisses concerns about the effect on the city's economy, which is already tenuous. "I keep explaining to the residents that not only aren't you subsidizing the Haredim and you won't be subsidizing them, but they are subsidizing you. Because of them, who are in the fourth [low] socioeconomic level, that gives us discounts and benefits for all the residents. That's why you pay 300 to 400 shekels [$90-$120] a month less for afternoon day care. Property taxes are lower, and we still get twice as much [from the state]. It's in our interest for it to stay that way."
Except that the way to the discounts that Dahari is counting on is an umbrella agreement between the city and the government. At the urging of Dery, the leader of the ultra-Orthodox Shas party, the agreement includes 70 million shekels of annual aid to the city to help cover the budget deficit expected to arise from the increase in its Haredi population. Over the 10-12-year lifespan of the three agreements, Kiryat Gat could see as much as 800 million shekels.
In addition, thanks to Dery, tax revenues from the city's adjacent industrial zone – whose crowning business is Intel Israel's giant semiconductor fabrication plant – will rise by tens of millions of shekels a year. That is because two years ago, Dery's Interior Ministry approved giving all the tax revenues from the zone to Kiryat Gat as the expense of sharing it with the nearby settlements of Yoav, Shafir and Lachish, subject to the dismissal of an appeal the three settlements made to the High Court against the decision.
Despite Dahari's assurances that all will be well with Kiryat's Gat demographics and economy, others say that a change for the worse is inevitable. "It's fair to assume that when Kiryat Gat reaches a critical mass of Haredim, it will attract even more Haredim – we saw that process take place in Beit Shemesh," says Eitan Regev, vice president for research at the Haredi Institute for Public Affairs.
"Haredim choose where they will live these days less by historic factors and the holiness of the city but by how big the city's Haredi population is. It's true that in contrast to Beit Shemesh, Kiryat Gat is outside the Haredi triangle of Bnei Brak, Jerusalem and Ashdod, which are the main focus of demand. Nevertheless, today we're seeing a paradigmatic change and more readiness to change, which has been expressed in Litzman's program to encourage the ultra-Orthodox to move to Israel's periphery. It's a welcome step. In that respect, Kiryat Gat is considered part of the periphery with access to transportation and employment. From a national and planning perspective, it's the right thing to do," concludes Regev.
He says that if the plans for the new Haredi neighborhood come to fruition, it's safe to assume that Haredi families will begin buying homes in other parts of the city, too. The ultra-Orthodox already account for close to a fifth of Kiryat Gat's population, but beyond that, an almost similar percentage of homes are owned by Haredi families and rented out. Regev says it's part of a waiting game. The families live small apartments in one of the Haredi triangle cities and are waiting for the day when Kiryat Gat reaches a critical ultra-Orthodox mass to move into the apartments they own.
Ingredients of change
"Without a doubt, the ingredients are there for a change in the city's character like we saw in Beit Shemesh, with all its tension in public areas, dress-code issues and struggles over Shabbat observance," says Regev. "At the same time, in Ashdod, for example, a quarter of the population is Haredi and except for a fight here and there, you can't say that the face of the city has changed. One way or another, the government has to address the Haredi housing crisis. In my opinion, what's happening in Kiryat Gat is the first instance of what Israel will be contending with elsewhere in the periphery in the coming years."
Developer Yaki Reisner says Kiryat Gat can work as a mixed city if the government learns from its past mistakes. "All the Haredi cities that developed over the last 20 years, such as Betar Ilit, Elad, Beit Shemesh and Modi'in Ilit are fully saturated," he says. "Apart from Beit Shemesh, none of them are seeing extensive development. Haredi home buyers have nowhere to go. No new Haredi cities are currently being developed that will provide an answer. The one attempt to establish a new Haredi city – Harish – failed. The Kiryat Gat West plan is a chance to create a solution, even if it's only partial."
On top of its existing Haredi population and institution and good location, Kiryat Gat also offers what Reisner calls the "million solution," apartments that can be bought for less than 1 million shekels. However, in the new neighborhood being planned, the cost of land and development already points to higher prices for homes. "If there are other, cheaper options in places like Ashdod or Beit Shemesh, I don't see a big influx occurring. For that influx to happen, the government has to manage the process correctly by ensuring that the apartments are attractive and designed for the Haredi public, also from a price perspective," he says.
For now, fears of Kiryat Gat's "Harediazation" aren't being borne out by activity at property developers' sales offices, where demand by non-Haredi buyers is brisk. "What's happening in Kiryat Gat in recent years can be seen in the prices," says Yair Eini, CEO of the builder Afik Hayarden, which is building 3,300 units as part of an urban renewal program.
"When we came here in 2015, before the massive building in Carmei Gat and the city center, our business plan assumed we'd get 850,000 shekels for a four-room apartment. Today, apartments like that in a project run at 1.25 million shekels. People looking to move up to a bigger home, both residents and outsiders, are coming to us. So are young couples from all over the country," says Eini.
The fact that outsiders are buying in Kiryat Gat is a new phenomenon, he says: "People today recognize Kiryat Gat's potential as a developing employment center with easy access to highways and train connections. Right now, as the population is getting younger and [economically] stronger, there's a market for culture, leisure and shopping opportunities, I believe that's the next thing that will develop."
Click the alert icon to follow topics:
SUBSCRIBERS JOIN THE CONVERSATION FASTER
Automatic approval of subscriber comments.

NOW: 40% OFF
ICYMI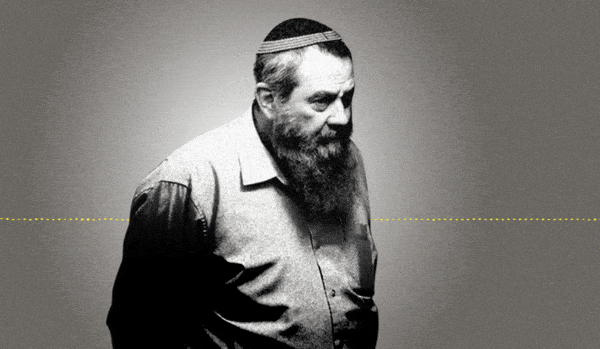 Jewish Law Above All: Recordings Reveal Far-right MK's Plan to Turn Israel Into Theocracy
Why I'm Turning My Back on My Jewish Identity
Down and Out: Why These New Immigrants Ended Up Leaving Israel
The Reality Behind 'The White Lotus' Sex Work Fantasy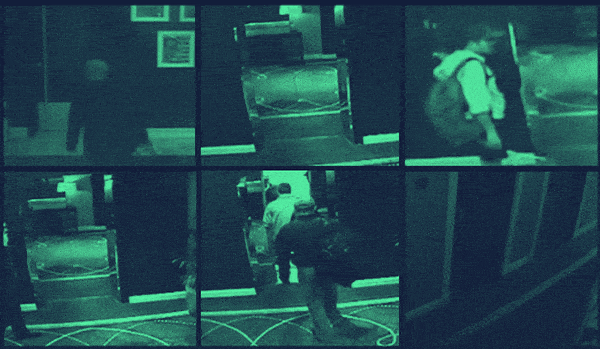 This 'Dystopian' Cyber Firm Could Have Saved Mossad Assassins From Exposure
Comeback Kid: How Netanyahu Took Back Power After 18 Months in Exile