Coronavirus Israel: Ministers at Odds Over Lockdown Exit Plan
Israel to reopen schools in areas with low COVID infection, high vaccination rates starting Thursday ■ Israel demands negative test for inoculated arrivals
A few Israeli children were allowed back to school on Thursday, but not all, like here in Ashdod.
Credit: Ilan Assayag
>> This story is no longer being updated. Click here for the latest COVID-19 updates from Israel
Despite an extensive vaccination campaign, coronavirus cases in Israel remain high and show little sign of decreasing. Israel is exiting its third nationwide lockdown, and has halted inbound and outbound flights. 5,304 Israelis have died so far of the virus.
Meanwhile, Palestinians in the West Bank and the Gaza Strip await vaccines, though it may take at least a few more months for their campaigns to reach enough members of the population. 1,577 people have died so far in the West Bank, while 533 have died in Gaza.
>> Coronavirus taught the world a lesson in limits of intel forecasting | Analysis
>> How many Israelis have already been vaccinated for COVID
>> Israel to reopen some schools Thursday, grades 11 and 12 only in two weeks
LIVE UPDATES
7:45 A.M. 2.5 million Israelis receive second vaccine dose
Israel's vaccination drive continues apace, with 3.83 million people receiving coronavirus inoculation, Health Minister Yuli Edelstein reported on Sunday morning.
From this figure, 2.5 million people have received their second jab. (Ido Efrati)
SATURDAY
9:50 P.M. Cyprus and Israel expected to announce mutual tourism exemption for vaccinated citizens
Cyprus and Israel are expected to announce their intention to sign an agreement of mutual recognition of vaccination certificates, with the intention of renewing tourism between the two nations.
The announcement will be made during a visit of a Cypriot delegation headed by President Nicos Anastasiades.
Cyprus is also expected to announce that Israeli tourists will be exempted from quarantine beginning March 1, assuming that flights between the two countries have resumed and Israel is not classified as a 'red' country.
Last week, Israel and Greece announced their intention to sign a similar agreement during the visit of Greek President Kriakos Mitsotakis. Israel is negotiating similar agreements with Estonia and the Seychelles. (Judy Maltz)
8:00 P.M. Cabinet to discuss next stages of lockdown exit plan
Lawmakers have still not reached a consensus on when to start the next stage of reopenings as Israel exits its third coronavirus lockdown.
Tomorrow afternoon, the coronavirus cabinet is expected to convene and discuss further lockdown relaxations, such as reopening street shops, shopping centers, gyms, hotels and cultural and sporting events. The Kahol Lavan party is demanding to start the next stage this week, for those who have been vaccinated against the coronavirus or recovered from it, but Likud and health system leaders want to wait at least another 10 days.
The cabinet was supposed to meet on Thursday, but the meeting was pushed off, sources in the Prime Minister's Office say, due to disagreements regarding the lockdown exit plan. (Judy Maltz)
5:15 P.M. Visitors inoculated in pop-up vaccination site in forest
Visitors to Shokeda Forest in southern Israel were met with a portable vaccination station on Saturday, after Magen David Adom set up the pop-up site for to encourage the general public to get inoculated against coronavirus.
Shokeda Forest, known for its anemones, attracted visitors from across the country following the end of Israel's third full lockdown.
The initiative, according to MDA Director General Eli Bin, allowed the public to get vaccinated while "enjoying wonderful weather and spectacular blooms."
He also called on the public to get vaccinated "whenever and wherever possible" (Haaretz)
FRIDAY
7:40 P.M. Israel briefly reopens its airport for 302 immigrants from Ethiopia
Israel's Ben-Gurion International Airport reopened briefly on Friday for 302 new immigrants from Ethiopia, including a 6-year-old boy in need of emergency heart surgery.
The newcomers were taken to a 14-day confinement period, but the boy was quickly moved to a local hospital. (Cnaan Liphshiz, JTA)
>> Click here to read the full report
1:21 P.M. Active cases and new cases continue to decline, hitting new 5-week low
Israel hit the lowest number of new cases in five weeks, according to the Health Ministry's rolling averages.
On Friday, the Health Ministry reported that there were 4,922 new cases on Thursday. Positive results amounted to 6.7% percent of the tests conducted in Israel on Thursday, and there are currently 65,360 active cases. The death toll stands at 5,286.
1,027 people are currently hospitalized with COVID-19, of whom 985 are in serious condition and 315 are on ventilators. (Haaretz)
THURSDAY
11:51 P.M. Three policemen injured by stones as wedding dispersed near West Bank settlement
Three policemen retained minor injuries from stones thrown at them as they dispersed a wedding which violated coronavirus restrictions in the West Bank.
Around one hundred people who were not local residents attended the wedding of a couple from northern Israel, which took place outside the settlement of Itamar, according to the police.
When the police started to break up the wedding, dozens began throwing stones and other objects at the officers.
The injured policemen were evacuated for medical treatment and additional police forces arrived to disperse the wedding. Four attendees were also lightly injured.
The wedding was held by people who are not members of the community, and arrived on the scene after calls by residents.
The Samaria Regional Council responded to the incident: "We do not allow gatherings in violation of the coronavirus rules." (Hagar Shezaf)
8:05 P.M. Jerusalem to reopen schools in some neighborhoods after confusion keeps them shut
The city of Jerusalem announced on Thursday that it would reopen schools in the three neighborhoods in which it is permitted according to the Education Ministry's rules, which allow schools to reopen only in areas with a relatively lower level of infection. Schools throughout the city remained closed on Thursday, with the municipality saying government instructions about which schools could reopen were unclear. Many parents in Jerusalem have voiced annoyance over the uncertainty surrounding school reopenings (Shira Kadari-Ovadia)
3:30 P.M. Modi'in Ilit says it vaccinated 100 percent of residents over 60
The West Bank settlement of Modi'in Ilit, with a population of tens of thousands, has vaccinated 100 percent of residents over the age of 60, the city said Thursday. (Aaron Rabinowitz)
2:19 P.M. Deputy AG still mulling restrictions on unvaccinated teachers
As schools reopen this week, Deputy Attorney General Raz Nazri said that restrictions on unvaccinated teaching staff are still under consideration. This will ultimately be subject to the decision of legislative bodies and a careful legal review.
The need to safeguard public health, to return the education system to normalcy and to protect the rights of teachers and staff all must be weighed in the process, Nazri said. (Netael Bandel)
10:17 A.M. Cases continue to decline, hitting 5-week low
Israel hit the lowest number of new cases in five weeks, according to the Health Ministry's rolling averages.
On Thursday, the Health Ministry reported 5,540 new cases. Positive results amounted to 7.5 percent of the tests conducted in Israel on Wednesday, reaching 67,808 active cases. The death toll rose to 5,265.
1,027 people are currently hospitalized with COVID-19, 387 of them are in critical condition, with 315 on ventilators. (Haaretz)
9:10 A.M. Dozens more religious elementary schools open, flouting regulations
Most of the schools, also known as talmudei torah, serve communities in ultra-Orthodox cities, all classified as 'red' under Israel's traffic-light system.
This means they have a high rate of coronavirus infection, and should not be able to join the limited number of Israeli locales reopening schools today.
These schools join dozens more, belonging to the more radical branches of ultra-Orthodox society, that have remained opened almost throughout Israel's third lockdown. These have led to major confrontations between members of the community and Israeli law enforcement. (Aaron Rabinowitz)
WEDNESDAY
8:35 P.M. Schools in 'orange' neighborhoods of Jerusalem won't reopen Thursday, city says, citing inconsistent instructions
The city of Jerusalem said Wednesday that its schools will not reopen the following day, citing inconsistent instructions from authorities about whether schools are allowed to reopen in "orange" neighborhoods, meaning those with a relatively high level of infection, but not the highest. Schools in such neighborhoods will only reopen after "clear instructions" are provided, the city said. (Shira Kadari-Ovadia)
6 P.M. Netanyahu rejects Gantz's request to release transcripts of the cabinet's COVID-19 deliberations
Prime Minister Benjamin Netanyahu rejected a request by Alternate Prime Minister Benny Gantz to release the transcripts of cabinet deliberations regarding the coronavirus pandemic. On Wednesday Cabinet Secretary Tzahi Braverman informed Gantz, the leader of the Kahol Lavan party, that he would not exercise his authority to lift the transcripts' confidentiality classification because their disclosure would deter ministers from speaking freely at cabinet meetings.
When the pandemic erupted last year, the cabinet decided to classify policy deliberations about the coronavirus as confidential, meaning that they would not be made public for the next 30 years. At the beginning of this week, due to disagreements between Kahol Lavan and the prime minister's Likud party over the handling of the pandemic and the cabinet's decision to extend tight lockdown restrictions from last Friday to Sunday of this week, Gantz requested the release of the transcripts.
After sound recordings from a cabinet meeting last week were disclosed by media, Gantz wrote, "The minutes of the deliberations of the [entire] cabinet and coronavirus cabinet must be disclosed in full, rather than just biased and serious leaks serving the personal and legal needs of the prime minister." (Jonathan Lis)
>> Click here to read the full report
5:32 P.M. Teva Pharm in talks to co-produce COVID-19 vaccines, CEO says
Israel's Teva Pharmaceutical Industries is in talks with COVID-19 vaccine makers to co-produce some shots, chief executive Kare Schultz told Reuters on Wednesday.
"We do have some discussions with originators of the original vaccines. We have not come to any conclusion," Schultz said after the drugmaker issued fourth-quarter financial results.
"In principle, we are positive towards contributing by manufacturing some of those vaccines that either have been approved or are just about to be approved," he said, declining to elaborate.
Schultz said Teva, the world's largest generics drugmaker, both approached and was approached by vaccine makers. It declined to name the companies with which it was in discussions. (Reuters)
2:05 P.M. Almost half a million students to return to school on Thursday
Some 480,000 students are expected to return to school on Thursday as Israel starts to gradually open its education system.
Some 77,000 students in so-called "orange" communities – where infection rates are relatively high – are expected to return to school. In addition, about 235,000 students in "yellow" communities and 175,000 students in green communities will return to school. (Shira Kadari-Ovadia)
1:33 P.M. Health minister seeks to obligate unvaccinated teachers to be tested every 48 hours
Health Minister Yuli Edelstein is pushing to obligate teachers who refuse to get vaccinated against the coronavirus to be tested every 48 hours to prevent contagion.
Edelstein said legislation will be required to implement the proposal.
Israel plans to begin gradually opening schools on Thursday. (Haaretz)
10:38 A.M. Vaccine data shows drop in hospitalizations, severe cases
Results from Israel's rollout of Pfizer's vaccine are trickling in, and they are promising.
Among the first fully-vaccinated group of Israelis there was a 53-percent reduction in new cases, a 39-percent decline in hospitalizations and a 31-percent drop in severe illnesses from mid-January until February 6, said Eran Segal, data scientist at the Weizmann Institute of Science in Rehovot.
In the same period, among people under age 60 who became eligible for shots later, new cases dropped 20-percent, but hospitalizations and severe illness rose 15- and 29-percent, respectively. (Reuters)
>> Click here to read the full report
9:28 A.M. President Rivlin reportedly attended funeral against covid restrictions
President Reuven Rivlin attended the funeral of his brother-in-law, alongside some 100 people and in violation of coronavirus restrictions, Army Radio reported on Tuesday.
The funeral was held a few weeks ago, between Israel's second and third nationwide lockdowns, when Health Ministry directives allowed gatherings of up to 20 people outdoors and 10 people indoors.
Footage obtained by Army Radio from the funeral shows Rivlin alongside at least 40 other people.
Rivlin's office said that the president attended the funeral thinking it would be held in adherence with Health Ministry orders. (Haaretz)
TUESDAY
10:50 P.M. Israel demands negative COVID test for inoculated arrivals
Anybody entering Israel, including people who are vaccinated, will be required to present a negative COVID test at the border, the coronavirus cabinet decided on Tuesday.
Two tests will need to be presented: one conducted 72 hours before takeoff and a further test upon arrival, after which the individual will be exempt from quarantine.
For outgoing flights, a person who comes into contact with a confirmed coronavirus patient will only be able to leave the country after completing 10 days of isolation and presenting two negative COVID tests. (Judy Maltz)
9:40 P.M. Migrant workers, asylum seekers receive COVID vaccine
The Tel Aviv-Jaffa municipality and Ichilov Hospital kicked off the first vaccination campaign on Tuesday, aiming to inoculate the country's tens of thousands of asylum seekers and migrant workers, hailing from countries across Asia, Africa, Europe and North America.
Hundreds of migrant workers and asylum seekers stood in a line snaking across a parking lot in south Tel Aviv Tuesday morning, eagerly awaiting their first dose of the Pfizer COVID-19 vaccine.
The foreign workers were asked to fill out a short form asking only for their age, passport number and basic health information – in keeping with a promise that no information would be taken that might compromise them to the immigration authorities. (Allison Kaplan Sommer)
>> Click here to read the full report
8:21 P.M. Cabinet approves reopening schools
The coronavirus cabinet has approved the gradual reopening of schools, as per the Health Ministry's recommendation, beginning Thursday.
On Thursday, preschoolers through fourth graders will return to school in areas with low infection rates, as well as in "borderline" areas where infection rates are slightly higher, but at least 70 percent of the population over 50 years old is vaccinated.
Grades 11 and 12 will remain closed for another two weeks, in which the second phase of exiting lockdown will begin. (Judy Maltz and Ido Efrati)
>> Click here to read the full report
1:54 P.M. Almost no coronavirus deaths among people vaccinated, Netanyahu says
Fewer than 3% of COVID-19 deaths in Israel over the past month were people who had been vaccinated against the disease, Prime Minister Benjamin Netanyahu said on Tuesday, as his government tries to increase turnout for the Pfizer shots. (Reuters)
11:00 A.M. Almost 40 percent of Israelis vaccinated
Israel inoculated 34,869 people for the first time on Monday, meaning that more than 3.5 million people, or 38.2 percent of the population, had received the first dose of the COVID vaccine. Another 46,338 were given the second dose.
More than 2.1 million people (23.2 percent of the population) so far have received both doses, with studies showing the vaccine as overwhelmingly effective against the illness. (Haaretz)
10:17 A.M. Israel registers over 7,500 new cases, death toll nears 5,200
7,761 people were diagnosed with COVID-19 on Monday, Israel's Health Ministry said, the equivalent of 8.8 percent of all tests conducted. It brings the total of active cases to 70,120.
Of those, 1,088 are currently hsopitalized, with 404 of them in serious condition. Of those, 306 are currently on ventilators. (Haaretz)
MONDAY
6:42 P.M. Netanyahu says economy will reopen according to infection, vaccination rates
At a ceremony welcoming Greek Prime Minister Kyriakos Mitsotakis to Israel, Prime Minister Benjamin Netanyahu said that the economy will reopen in stages, in what he termed an "integrated traffic light" plan.
"We'll carefully reopen schools in green and yellow areas in the coming days," Netanyahu said, adding that the graduated exit from lockdown will rely both on infection and vaccination rates in each locale.
Netanyahu added that in April, according to discussions with the CEOs of Pfizer and Moderna, the vaccination campaign will be able to be extended to children. (Jonathan Lis)
SUNDAY
11:50 P.M. Education Minister says willing to keep schools closed
Yoav Gallant said at a cabinet meeting on lifting restrictions: "If the education system should stay closed in order to overcome the pandemic, we should do it."
No decision has been made on reopening schools, but Gallant's remarks point to a willingness by cabinet ministers to delay it beyond Tuesday, as some proposals discussed by ministers call for. (Judy Maltz)
7:00 A.M. Third lockdown ends but schools remain closed
A series of lockdown restrictions were lifted on Sunday morning, as the government begins a gradual end to the nationwide lockdown.
The following restrictions were lifted:
1. Travel limit of one kilometer from one's home
2. Ban on visiting the house of another person
3. Closure of national parks
4. Ban on workplaces that don't receive customers
5. Ban on one-on-one services, such as beauty salons
6. Ban on picking up takeaway from restaurants
Schools remained closed, with the cabinet agreeing on Saturday night to begin reopening them on Tuesday at 7 A.M. They will likely begin to reopen gradually, according to sources in the Education Ministry.
The cabinet is expected to convene on Sunday to discuss plans for reopening schools. (Judy Maltz)
>> Click here for previous updates
Click the alert icon to follow topics:
ICYMI
The Artist Who Survived Auschwitz Thought Israel Was 'Worse Than the Concentration Camp'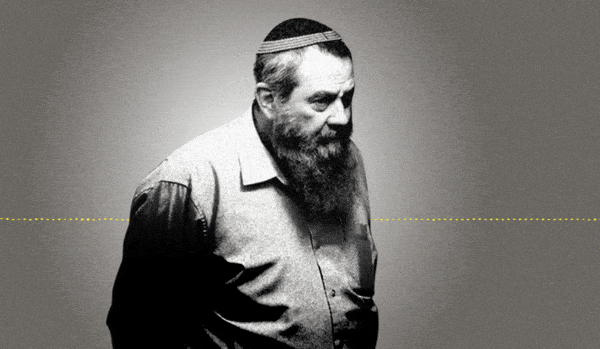 Jewish Law Above All: Recordings Reveal Far-right MK's Plan to Turn Israel Into Theocracy
Why I'm Turning My Back on My Jewish Identity
Down and Out: Why These New Immigrants Ended Up Leaving Israel
The Reality Behind 'The White Lotus' Sex Work Fantasy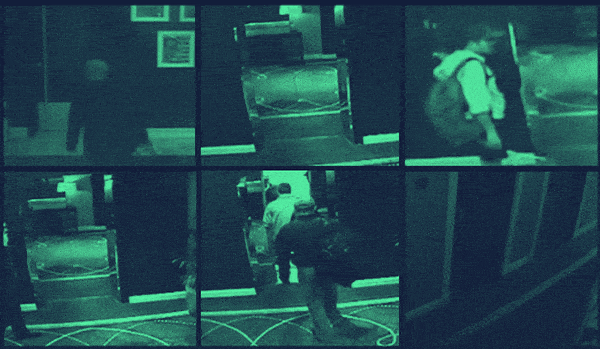 This 'Dystopian' Cyber Firm Could Have Saved Mossad Assassins From Exposure