Coronavirus Israel Live: Knesset Approves Increasing Fines for COVID Violations
Schools in ultra-Orthodox cities remain open despite restrictions ■ Israel to transfer 5,000 vaccines to Palestinian medical staff ■ Israel closes borders, airport
Kahol Lavan party leader and Defense Minister Benny Gantz
Credit: Shmulik Grossman/Knesset spokesman
This story is no longer being updated. Follow live updates here.
Despite an extensive vaccination campaign, coronavirus cases in Israel remain high and show little signs of decreasing. Israel is in the midst of a third nationwide lockdown, while the government eyes extending it further. Israel has halted inbound and outbound flights and closed down its overland border crossings.
Meanwhile, Palestinians in the West Bank and the Gaza Strip await vaccines, which could take at least a few more months to get to a big enough part of society.
Israel currently has 68,331 active cases; 4,796 people have died. In the West Bank, there are 4,451 active cases and 1,473 deaths, and in Gaza 4,616 active cases and 520 deaths.
>> Israel extends COVID lockdown through Friday morning; airport to remain closed for one more week
>> Over third of Israelis received first COVID vaccine dose
>> Israel to transfer 5,000 COVID-19 vaccines to Palestinian medical staff in West Bank
LIVE UPDATES
11:59 A.M. Israel delivers 2,000 COVID vaccines to Palestinian Authority
Israel delivered 2,000 coronavirus vaccines to the West Bank on Monday, the first batch of 5,000 inoculations intended for Palestinian medical staff.
The decision to dispatch vaccines to the Palestinian Authority came after a recommendation from the Defense Ministry and the Coordinator of Government Activities in the Territories.
The Moderna vaccines were delivered via the Beitunia crossing in the West Bank. (Yaniv Kubovich)
9:50 A.M. Experts warn against uncontrolled exit from third COVID-19 lockdown
A team of experts who advised the National Security Council at the beginning of the coronavirus crisis is warning that an uncontrolled exit from the third lockdown could lead to a severe outbreak of the virus in Israel.
The findings were presented by Prof. Eli Waxman, a physicist at the Weizmann Institute, to the cabinet on Sunday.
The report said that Israel is in a "new era" in its fight against the coronavirus, pointing to the vaccination drive and the new variants of the virus. However, it also noted that "the country is not on its way to a victory over the virus."
The recommendations included setting rates of morbidity that would trigger the lifting of restrictions, as well as ensuring proper "social distancing" among the public.
Waxman slammed "the lack of long-term policy" and the "failure" to deal with coronavirus hotspots, mentioning the high rate of infection in the ultra-Orthodox community by name. (Amos Harel)
9:10 A.M. Three million Israelis vaccinated, health ministry says
Israel has surpassed the 3 million mark for inoculations after 131,000 more people were vaccinated on Sunday, Health Minister Yuli Edelstein said.
Out of this figure, 1.8 million received the second dose of the vaccination. (Ido Efrati)
8:55 A.M. Daily rate of new coronavirus cases falls for fourth consecutive day
The number of new coronavirus cases fell for the fourth consecutive day, Israel's Health Ministry reported.
On Sunday, the number of daily cases fell to 4,646, representing an almost fifty percent decrease from the middle of the preceding week.
The total number of active patients is currently 68,331.
With Israeli hospitals under increasing strain, the number of patients in a serious condition also fell to 1,140, with 315 patients on ventilators.
On Sunday, 31 additional deaths were reported, taking the total deaths from coronavirus in Israel to 4,796. (Haaretz)
00:01 A.M. Cabinet extends lockdown through Friday morning; airport to remain closed for one more week
The cabinet decided to extend Israel's third nationwide lockdown through Friday at 7 A.M, while the Ben-Gurion International Airport will remain closed for another one week. Israel's overland borders will remain closed until Tuesday at midnight.
Netanyahu and Health Ministry officials initially sought to extend the lockdown by one week, but Defense Minister Benny Gantz and ministers from his Kahol Lavan party pushed to end it on Wednesday at midnight and partially open the economy as soon as Thursday. (Judy Maltz)
>> For the full report click here
SUNDAY
10:08 P.M. Second funeral of the day attended by thousands of ultra-Orthodox takes place in Jerusalem
Thousands of people from the ultra-Orthodox community attended the funeral of Rabbi Yitzhak Scheiner on Sunday night in Jerusalem, hours after the city played host to the funeral of Rabbi Meshulam David Soloveitchik.
Rabbi Scheiner, who died from Covid-19 at the age of 98, was the dean of the Kamenitz Yeshiva and a member of the Degel Hatorah party's Council of Torah Sages. Scheiner took a very strict stance regarding the coronavirus guidelines.
In his last public letter, written at the start of the third wave of the pandemic, Scheiner encouraged the public to observe the coronavirus restrictions and to get vaccinated.
In contrast to the first funeral, which was attended mostly by people affiliated with the more extreme Haredi elements who don't wear masks or observe social distancing, the second funeral was attended by a more centrist element and a large number wore masks. Social distancing was not observed. (Aaron Rabinowitz)
>> Click here for the full report
9:57 P.M. Israeli military holds event for senior officers, flouting COVID restrictions
The military held an indoor event last week in Jerusalem, with the attendance of dozens of participants, including senior officers, and in violation of coronavirus restrictions.
A civilian, who was able to easily join the event and was even served a meal, said the noise was deafening and could be heard in streets outside the building.
Many of the participants did not wear masks or observed social distancing rules, but the military said COVID restrictions were not violated. (Yaniv Kubovich)
>> Click here for the full report
7:40 P.M. This picture shows how Israel's COVID battle is spiraling out of control
Despair is neither a plan of action nor an option in a state of national crisis, but the pictures from the mass funeral in Jerusalem, amid a national coronavirus lockdown, fill one's heart with anguish. Israel is now at the height of a social crisis rooted in a medical and political crisis – and this could cost lives, disrupt public order and perhaps even destabilize our fragile democracy.
Israel is on the edge of a lose-lose situation, while every solution is terrible in its own way. On the one hand, the extension of the lockdown alongside footage of a mass rebellion in the ultra-Orthodox autonomy in Jerusalem could lead to the brink of civil war and anarchy by those who can't stand the injustice and weakness of Israel's leadership.
Israel managed to go through an entire year of pandemic, in a fragile political situation, with polarized tribes fighting each other and general despair – without ending in anarchy. The vaccines seemed like a light at the end of the tunnel. But on Sunday morning, with the footage from Jerusalem coming after a long period of growing public frustration, a loss of control seems closer than ever. In fact, it's already here. (Ronny Linder)
>> Click here for the full report
4:27 P.M. Knesset approves increasing fines for COVID violations
The Knesset approved a law allowing increasing fines for violating lockdown restrictions, after Defense Minister Benny Gantz said that he would not support extending Israel's nationwide lockdown if the parliament does not pass the legislation.
The law raises the maximum fine for violating coronavirus regulations from 5,000 shekels ($1,500) to 10,000 and also allows issuing closure orders for institutions that violate the regulations, including schools.
Knesset Speaker Yariv Levin criticized Gantz for "putting an ultimatum" on his desk. Thirty-nine lawmakers voted for increasing fines, while 18 voted against. (Jonathan Lis)
1:50 P.M. Thousands attend mass funeral of revered rabbi despite lockdown restrictions
Thousands gathered to participate in the funeral procession of Rabbi Meshulam Dovid Soloveitchik, the leader of the Brisker Yeshiva in Jerusalem. Police knew about the procession, yet did not enforce the lockdown regulations, which include a ban on large gatherings.
Leading rabbis and yeshiva leaders called on the public to attend the funeral as a final gesture of respect to Rabbi Soloveitchik, nicknamed "the elder of the yeshiva leaders."
Israel Police spokesperson for the ultra-Orthodox public, Shabtai Gerberchik, said this morning in an interview with Kan's Moreshet radio station that "I won't go and confront 20,000 people because I'm not capable of it." He continued, saying that the police cannot enforce coronavirus restrictions at an event like this one.
"Violations of the law are violations, but with what's happening on the ground, you can't decide what's good and bad, you have to decide what's bad and worse," Gerberchik said. (Aaron Rabinowitz)
>> Click here for the full report
12:30 P.M. Schools in ultra-Orthodox cities remain open despite restrictions
Dozens of educational institutions have opened Sunday in ultra-Orthodox cities across Israel against the government's coronavirus regulations.
These schools belong to extreme streams of ultra-Orthodox society, as well as the centrist Orthodox stream, which have continued to open in spite of the regulations since the start of the lockdown in December 2020.
Over the last two weeks, a number of boys' schools associated with the Lithuanian stream of ultra-Orthodoxy have reopened, following the approval from community leader Rabbi Chaim Kanievsky.
In recent weeks, police have been operating in cities with a high ultra-Orthodox population including Beit Shemesh, Ashdod and Jerusalem, yet most institutions in these cities remain open.
In recent days, records show a noticeable drop in the number of ultra-Orthodox students that have contracted the coronavirus. Three weeks ago in Jerusalem, around 500 yeshiva students were testing positive every day. In recent days, there are around 200 ultra-Orthodox students testing positive for the coronavirus each day. (Aaron Rabinowitz)
10:45 A.M. Over third of Israelis received first COVID vaccine dose
More than one third of Israel's population (33 percent) has received the first dose of the vaccine against COVID-19, according to data released by the Health Ministry Sunday.
"More than 3 million people have been vaccinated in the State of Israel," Health Minister Yuli Edelstein wrote in a Facebook post.
"That's one third of Israelis! 1,729,000 of those have received their second vaccine," Edelstein added.
According to the Health Ministry data,19 percent of Israelis have received the second vaccine.
Over the weekend, 178,000 Israelis were vaccinated against the coronavirus.
Israel currently has 72,026 active cases; 4,745 people have died. In the West Bank, there are 4,451 active cases and 1,473 deaths, and in Gaza 4,616 active cases and 520 deaths.
SATURDAY
9:58 P.M. 2-month-old baby dies of the coronavirus
A 2-month-old baby has died in the children's coronavirus ward of Hadassah Hospital, Ein Kerem in Jerusalem, the hospital reported.
The baby, who had underlying conditions and underwent a complicated surgery after his birth, died after being anesthetized and put on a ventilator for about three weeks in serious condition.
The ward's staff "fought for the life of the baby in past weeks and cared for him day and night," the hospital's statement said. "But the coronavirus affected his lungs and his sensitive and complicated condition led to a difficult and stormy illness." (Aaron Rabinowitz)
8:45 P.M. Kahol Lavan demand 'orderly plan for exiting lockdown' ahead of vote on extension
Defense Minister Benny Gantz and the other ministers from his Kahol Lavan party are conditioning their agreement to extending the national coronavirus lockdown on the existence of "an olderly plan for exiting the lockdown."
The cabinet is set to vote on Sunday on extending the lockdown, potentially for another week, with Prime Minister Benjamin Netnayahu planning to propose extending the closure of Ben-Gurion International Airport and of border crossings by two weeks.
Kahol Lavan ministers say that in light of numbers showing a decline in serious cases, it may be possible to extend the lockdown, currently set to expire at the end of Sunday, for just a few days. (Judy Maltz)
7:15 P.M. Over 7,000 fines handed out for lockdown violations on Friday and Saturday, police say
Over 7,000 fines were handed out for lockdown violations between Friday and Saturday afternoon, according to a police statement. The statement said police had ticketed hundreds of young people at illegal social gatherings and said officers had encountered "blatant violations" of regulations around the country – making particular note of underground parties. (Haaretz)
FRIDAY
9:57 P.M. Israel to transfer 5,000 vaccines to PA medical staff
Israel will deliver 5,000 coronavirus vaccines for medical staff in the Palestinian territories, following a recommendation from the Defense Ministry and the Coordinator of Government Activities in the Territories.
The first batch is set to be delivered to the Palestinian Authorities at the start of next week. (Yaniv Kubovich)
6:02 P.M. 170 Israelis stuck in Frankfurt as government delays lockdown decision
A rescue flight of Israeli citizens from Frankfurt to Israel, which was scheduled to take off on Sunday, has been postponed until an unknown date.
Frankfurt International Airport acts as the hub for rescue flights to repatriate citizens to Israel, in flights operated by Israeli carrier Israir. All those allowed onboard have been granted an exception to travel by Israel's Health Ministry. (Rina Rosenberg)
10:00 A.M. Knesset to vote Sunday on increasing fines for violating lockdown regulations
Knesset Speaker Yariv Levin announced that parliament will vote Sunday on increasing fines for violating lockdown regulations, ending a political stalemate that prevented extending a nationwide lockdown, which is set to expire on Sunday night.
The irregular Knesset meeting, set for Sunday at 2 P.M., was announced after the Joint List agreed to revoke its opposition to holding the vote.
Kahol Lavan Chairman Benny Gantz said he would not agree to extend the lockdown without first having a vote on increasing fines. This led to the cabinet postponing the vote on extending the lockdown, originally slated for Thursday.
One major obstacle to an agreement on the fines law was eliminated on Thursday after another member of the governing coalition, United Torah Judaism, waved its demand that the law be watered down, announcing that it would instead simply refuse to participate in its approval. That enabled the Knesset Constitution, Law and Justice Committee to approve the bill Thursday afternoon, so it is now ready for the full Knesset to hold the final votes.
Gantz had said that if the law weren't approved in its original form, with no softening, Kahol Lavan wouldn't allow a cabinet discussion on extending the lockdown.
The bill would increase the maximum fine for violating the coronavirus regulations from 5,000 shekels ($1,500) to 10,000 and would also allow closure orders to be issued to institutions that violate the regulations, including schools. (Jonathan Lis)
For previous updates, click here
Click the alert icon to follow topics:
ICYMI
Ken Burns' Brilliant 'The U.S. and the Holocaust' Has Only One Problem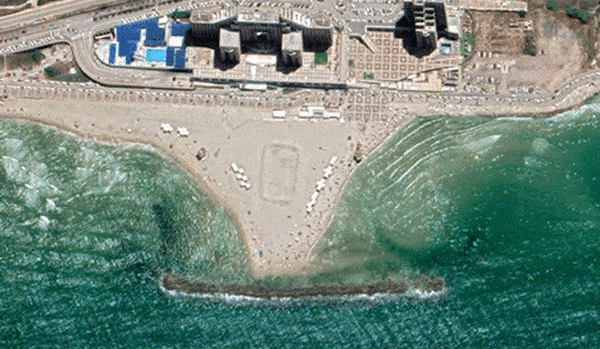 Facing Rapid Rise in Sea Levels, Israel Could Lose Large Parts of Its Coastline by 2050
As Israel Reins in Its Cyberarms Industry, an Ex-intel Officer Is Building a New Empire
How the Queen's Death Changes British Jewry's Most Distinctive Prayer
Chile Community Leaders 'Horrified' by Treatment of Israeli Envoy
Over 120 Countries, but Never Israel: Queen Elizabeth II's Unofficial Boycott