Analysis |
Iran Envoy Rob Malley Is Not 'anti-Israel' or an Iran Apologist. It's That Simple
Throwing baseless accusations at Biden's envoy Rob Malley when he faces such a monumental challenge concerning Tehran's nuclear program is futile and wrong
Rob Malley posing in his Washington office, May 7, 2018. He was named as President Joe Biden's special envoy on Iran
Credit: BRENDAN SMIALOWSKI - AFP
Washington is an industry town notorious for mudslinging, vile character assassination, baseless innuendo and cheap, ad hominem attacks on people.
Such is the case with the ugly attacks against Rob Malley, President Joe Biden's pick to be the administration's Iran envoy.
While the appointment does not require a Senate confirmation, Republicans – and some anonymous Democrats – are trying to turn Malley into a convenient target as part of their opposition to a renewed nuclear deal. If we can't attack the policy on its merits, let's attack the guy who is being put in charge of drafting it, goes the logic of those who don't yet know what that policy actually is.
Malley has been falsely accused of being "anti-Israel" since immediately after the Clinton administration in 2000. The bogus "Iran apologist" nonsense came later. Both accusations, however, accompany the current and disingenuous reaction to his appointment as Iran envoy. Just a few days ago, Republican Sen. Tom Cotton callously tweeted that "Malley has a long track record of sympathy for the Iranian regime & animus towards Israel."
Not "sympathy for Iran" but sympathy for "the regime," no less.
Malley served as special assistant to President Bill Clinton for Arab-Israeli affairs as well as director for Near East and South Asian affairs at the National Security Council. In that capacity he was part of the U.S. team at the Camp David Israeli-Palestinian peace summit in July 2000. A year later, Malley co-authored – together with Hussein Agha – a lengthy and elaborate article, "Camp David: The Tragedy of Errors," in the August 9 issue of The New York Review of Books. In that article, Malley and Agha essentially argued that the ultimate failure of Camp David should be ascribed to and divided between President Clinton, Israeli Prime Minster Ehud Barak and Palestinian Authority President Yasser Arafat. That argument contradicted the prevailing conventional wisdom in both American and Israeli commentary pointing to Arafat as the main culprit.
At the time of the summit, I worked with Prime Minister Barak and Foreign Minister Shlomo Ben-Ami. They were both incensed by his interpretation, as was I. As time went by, and events unfolded and a broader perspective settled in, it became clear that the truth was somewhere in the middle. I still believe it was Arafat who missed the grand opportunity, but Malley's analysis is more salient and makes much more sense now.
Regardless, his pro-peace process and fundamental pro-Israeli sentiments were never questioned by any of us. Nor was his profound commitment to promoting U.S. interests.
His approach and intellectual rigor to see things from all vantage points is an asset, not a bias, in diplomacy and negotiations.
When these ad hominem attacks on Malley persisted, even going back to his Jewish father's anti-colonialism writings, Sandy Berger (Clinton's national security adviser), Martin Indyk, Aaron Miller and Dennis Ross – all top Clinton officials and peace-process negotiators – defended him in a joint letter to The New York Review of Books in 2008.
Israel aside, the main issue is of course Iran and the U.S.' approach to the JCPOA: the Joint Comprehensive Plan of Action, commonly referred to as the Iran nuclear deal.
Malley is inheriting a JCPOA in a Schrödinger-cat state: it simultaneously exists and doesn't exist. It exists by virtue of the P5+1 – sans the United States, which withdrew in 2018 – still adhering to it under the auspices of UN Security Council Resolution 2231 (July 2015).
It equally does not exist because in the last year Iran has violated and breached many of the agreement's clauses. Like Schrödinger's cat, its condition is linked to a random event that may or may not occur. That event will unfold in the next three to four months and, to a large degree, be shaped by what, and how, Malley informs President Biden and Secretary of State Antony Blinken.
Malley may succeed, he may fail. Some will endorse his recommendations, some will reject them. Iran may undermine the process and other signatories, notably Russia and China, may be reluctant to cooperate with a U.S.-led policy. But there should be no doubt about Malley's professionalism and integrity, as well as his vast familiarity with the JCPOA. He is no Iran "apologist."
Other than Biden's commitment to reengage with the JCPOA in one form or another (made when he was still running for president) and National Security Adviser Jake Sullivan's statement last week that it is a "critical early priority," it is still unclear what the exact U.S. thinking on the modalities of reentering the JCPOA are.
What is abundantly clear is that the administration will need to address the issue imminently and devise a multifaceted and delicate diplomatic campaign to do so, beginning with the U.S.' European allies: France, Britain and Germany.
The people tasked with dealing with Iran recognize that one of the original JCPOA's weaknesses was that it failed to deal with Iran's menacing missile development program and terror-sponsoring activities in the broader Middle East region. It is true that the Obama administration's rationale and justification for that omission was that the deal was specifically designed and intended to deal with Iran's nuclear program, and that any other demands could have jeopardized that objective.
It is also true that in international relations, no agreement – other than a postwar surrender – can seriously alter a country's regional behavior or force a change in how it defines its national security interests and priorities, however destabilizing they are. But the current prevailing thinking in Washington is that even an "improved JCPOA" that does not include provisions regarding Iran's regional policies is an exercise in futility.
There seem to be four guiding principles.
First, that a gradual return to a binding nuclear deal will facilitate a better environment in which other, non-nuclear issues will be negotiated.
Second, that the failed "maximum pressure" policy will have to be reversed, which will entail the lifting of some sanctions as a confidence-building measure to lure Iran into a process.
Third, that a new nuclear deal will have to revisit some clauses in the original deal – most importantly, the "sunset provisions" governing the last stages of the agreement – and require an Iranian rollback of all uranium enrichment violations it committed according to the International Atomic Energy Agency.
Fourth, that the diplomacy leading to that policy will provide ample opportunity for the United States to restore routine and effective dialogue and a consultation mechanism with European allies.
Integrating these principles into a coherent policy is perhaps President Biden's first real foreign policy challenge and Malley's task, therefore, is precarious and monumental. Calling him names and questioning his credentials is not only wrong and obnoxious, it is counterproductive.
Click the alert icon to follow topics:
ICYMI
The Artist Who Survived Auschwitz Thought Israel Was 'Worse Than the Concentration Camp'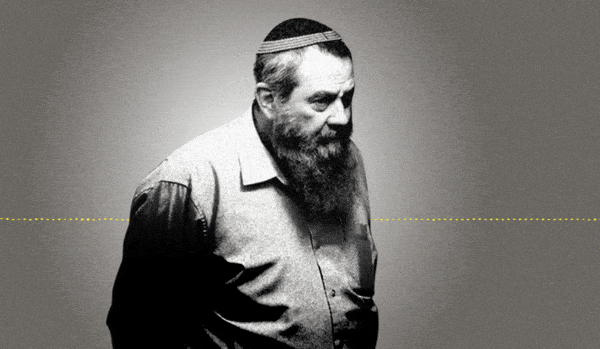 Jewish Law Above All: Recordings Reveal Far-right MK's Plan to Turn Israel Into Theocracy
Why I'm Turning My Back on My Jewish Identity
Down and Out: Why These New Immigrants Ended Up Leaving Israel
The Reality Behind 'The White Lotus' Sex Work Fantasy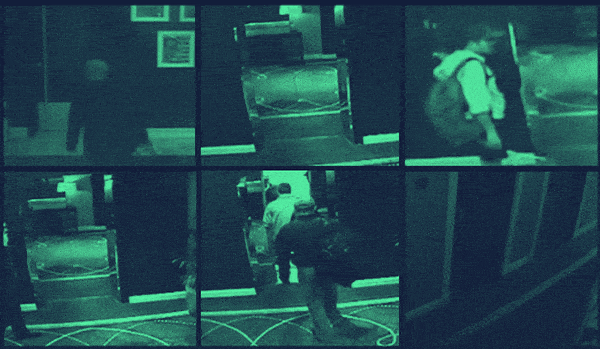 This 'Dystopian' Cyber Firm Could Have Saved Mossad Assassins From Exposure