Coronavirus Israel: Lockdown Extended Through January 31
Israel to extend vaccination campaign to people over 40 ■ Palestinians expect first shipment of Russian vaccine 'within day' ■ UAE suspends visa-free travel from Israel, while Israel plans harsh travel restrictions
A police checkpoint in central Tel Aviv during Israel's third nationwide lockdown, January 19, 2021.
Credit: Hadas Parush
For more recent updates click here...
Israel sees a steady rise in coronavirus cases and has entered its third national lockdown, while an ambitious vaccination campaign is underway.
Meanwhile, Palestinians in the West Bank and Gaza wait to receive vaccines, which could take at least a few more months, as authorities struggle to keep infection rates low.
Israel currently has 82,652 active cases; 4,080 people have died. In the West Bank, there are 5,230 active cases and 1,406 deaths, and in Gaza 6,170 active cases and 493 deaths.
LIVE UPDATES
7:59 P.M. Gynecology chiefs recommend vaccine for pregnant women
Israel's council for gynecological health has recommended the coronavirus vaccine for pregnant women and women needing or undergoing fertility treatment, particularly those at high risk exposure or suffering underlying conditions.
The recommendation Tuesday follows a rise in cases of pregnant women hospitalized for the virus; some of their lives are at risk, as well as those of their unborn babies. (Ido Efrati)
>> Click here to read the full report
7:37 P.M. Who's responsible for Israeli airport's testing fiasco?
"Why isn't every foreign tourist who is permitted to enter Israel obligated to be tested for the coronavirus?" asked a naïve commenter on a Facebook Live chat conducted by the Health Ministry on August 8.
Five months later, this question would top the public agenda, and not only regarding tourists – but regarding all those entering Israel. Everyone has already tired of watching with indifference as the country indiscriminately imports COVID-19.
On Monday, the Health Ministry volleyed the question to the Justice Ministry, claiming that it was the legal obstacles they piled on that have thus far prevented the identification of coronavirus patients at Ben-Gurion International Airport. But on August 8, ministry officials were singing an entirely different tune. (Avi Bar-Eli)
>> Click here to read the full report
7:25 P.M. Cabinet approves 10-day extension to lockdown
Israel's cabinet has approved Prime Minister Benjamin Netanyahu's proposal to extend the nationwide lockdown by 10 days, taking it through to January 31 at midnight.
The cabinet also approved regulations that will require anyone entering Israel to present a negative coronavirus test, conducted 72 hours prior to arrival. (Judy Maltz)
>> Click here to read the full report
7:00 P.M. Ultra-Orthodox fined half as much, Arabs 50 percent more than other Israelis for coronavirus violations
New statistics show that, since the beginning of the current lockdown, the Israel Police has given an average of 26 fines per 10,000 residents in the ultra-Orthodox community, while the general population received more than 58 reports per ten thousand residents. The number was way higher in the Arab community, where 80 residents per 10,000 were given citations.
The difference stems from the kind of offenses that were committed, Operations Division chief Amnon Ekalai argued, with not wearing a mask the most common in the Arab community, while most fines were given among the ultra-Orthodox for refusing to disperse.
The police also aimed to show that there had been "enforcement and supervision on a large scale," despite multiple claims to the contrary. According to the data, 80 percent of all fines in January were given in cities with high infection rates. (Josh Breiner)
6:20 P.M. Netanyahu proposes extending lockdown until January 31
Prime Minister Benjamin Netanyahu has proposed to extend the nationwide lockdown until midnight on Sunday, January 31, during Tuesday's cabinet meeting.
The discussions of the proposal are ongoing. (Judy Maltz)
5:35 P.M. Despite high infection rate, ultra-Orthodox get few fines for breaking COVID rules
As COVID-19 infection rates have skyrocketed in ultra-Orthodox towns and cities, enforcement of pandemic regulations there has been much lower than in other Israeli municipalities, new analysis shows. By contrast, fines were levied at a far higher rate in Arab towns in relation to their number of coronavirus cases.
The analysis was conducted by the organization Israel Hofsheet (Be Free Israel), which advocates for religious and cultural pluralism, based on statistics provided by the Justice Ministry's Law Enforcement and Collection System Authority. The information has been collected since the beginning of the pandemic last March.
The nonprofit's data show that the number of fines levied for violating coronavirus regulations has been enforced at a greater rate in municipalities where infection rates are lower than in the highly infected Haredi communities. (Allison Kaplan Sommer)
>> Click here to read the full report
3:39 P.M. Netanyahu tells ministers opening economy would 'cost many lives'
Prime Minister Benjamin Netanyahu opened a coronavirus cabinet meeting on Tuesday by reiterating his aversion to ending the lockdown and reopening the economy.
"We are in a tight race between the vaccination campaign and the high infection rates in the world due to the mutation," Netanyahu said, pointing to decisions in Europe to extend the lockdown to March or April.
"True, it is a lot easier to ignore the tremendous spike in infection rates and to open everything, but this would cost many people their lives. I am not considering that, I have never considered that, and I will never consider that. The only thing that should guide us is saving lives and the collapsing health system. No other consideration," the prime minister said.
He called on "a last-ditch, joint effort" against the virus, despite the fact "it may not be popular or convenient during the election period."
Netanyahu also added that he "expects everyone to support it."
This came after more tension in the cabinet as Benny Gantz vowed to condition the vote for holding the discussion on the lockdown extension on the enforcement of coronavirus testing before flying overseas on Monday.
The prime minister also harnessed the speech to slam the "scandalous wedding" that took place in the majority ultra-Orthodox city of Bnei Brak, and called on police to deploy "an iron fist" against violators of the restrictions, amid growing reports that law enforcement have turned a blind eye to breaches in ultra-Orthodox areas. (Judy Maltz)
2 P.M. Cabinet convening to decide whether to extend lockdown
The cabinet is now convening to decide whether to extend Israel's third coronavirus lockdown.
The lockdown began on December 27 and was intended to last two weeks, with the option of an additional two-week extension. The lockdown was tightened on January 7th following a cabinet meeting. Prime Minister Benjamin Netanyahu promised "a short and tight lockdown," and spoke of a "final effort" needed "to eradicate the virus."
Ahead of the cabinet meeting, Kahol Lavan issued the following conditions which would ostensibly need to be met for the party to approve the lockdown: (1) an extension of seven days with the option of an additional extension of up to three days, (2) equal enforcement, (3) increased assistance for small businesses, (4) vaccinations for ages 16-18 to allow for recruitment and matriculation, (5) international travel restrictions, including a duty to perform a coronavirus test before boarding flights headed to Israel. (Judy Maltz)
2:25 P.M. Lax enforcement as dozens of Haredi schools open again
Dozens of Haredi schools opened again on Tuesday in violation of lockdown restrictions that have shuttered schools and kindergartens nationwide, as police enforcement remains lax.
Most of the institutions belong to extremist communities and have remained open throughout the lockdown, but schools within central-Hasidic and Lithuanian non-Hasidic Haredi communities have also reopened. Most of the Lithuanian schools reopened gradually and at a reduced rate, with some only having reopened the seventh and eighth grades.
Police enforcement continues to be very limited, as it has been since the lockdown began in late December. In recent days, police patrols have arrived to the ultra-Orthodox neighborhoods of Me'a Shearim and Beit Yisrael, but mainly for show. (Aaron Rabinowitz)
12:40 P.M. Infection rates spike, but virus spread has slowed down, report says
While the positive test rate "continues to be very high" and infection rates "have peaked," the coronavirus contagion rate "continues to decline - evidence that its spread has nearly been contained," says a new report published on Tuesday by the Israeli government's coronavirus information center.
The infection coefficient ("R" – the average number of new infections caused by each carrier) has dropped to 1.04, as compared to 1.3 at the end of December, according to the report. Good news, despite recent alarming figures, also mentioned in the report, according to which more than 10,000 coronavirus cases were confirmed on Monday alone and close to 2,000 patients are hospitalized. (Ido Efrati)
>> Click here to read the full report
11:55 A.M. 10.2% of Israel's coronavirus tests came back positive on Monday, the highest in months
According to data published by the Health Ministry on Tuesday morning, on Monday, there were 10,022 newly confirmed coronavirus cases, reflecting a positive test rate of 10.2% – the highest rate in months.
There are currently 81,250 active cases, with 1,174 hospitalized patients in serious condition, of whom 304 are connected to ventilators. Some 4,060 people have died from COVID-19 since the pandemic began. (Haaretz)
11:16 A.M. Over 30 contract COVID, one dies in Jerusalem nursing home
At least 31 residents of a resident-managed senior housing facility in Jerusalem have contracted the coronavirus this month. One of them has died and another is hospitalized in serious condition.
The outbreak began two days after the residents of Nofei Yerushalayim received the first vaccine dose at the end of December, when a resident came down with the illness – the first resident of the center to have contracted the virus since the pandemic began.
Two caregivers have also contracted the virus.
The director of the facility located in Jerusalem's Bayit Ve'gan neighborhood, Avigail Duke, said, "we were extraordinarily careful for a year and even got the first vaccine and believed we would get through this." Once three people had fevers she informed all the residents they'd have to clampdown and cancel all activities. "Everyone is isolated in their own rooms," she said.
The virus appeared in 17 of the center's apartments, with two tenants sometimes testing positive at the same time. Duke surmises that the coronavirus entered the center through a resident. She noted that all employees had been checked weekly and none had tested positive for the virus.
In March 2020, during the initial days of the pandemic, a nurse at the facility was diagnosed with the virus but no residents contracted it at that time. (Nir Hasson)
10:36 A.M. Israeli HMOs extends vaccination campaign to people over 40
The Clalit and Maccabi health maintenance organizations said it is extending its coronavirus vaccination campaign to people over 40.
This comes after Israel received another shipment of vaccines and Clalit is gearing up to vaccinate over 100,000 people a day.
Clalit has set up some 150 vaccination centers across the country. So far over 1,200,000 Clalit members have been vaccinated.
Maccabi has thus far inoculated 600,000 people against the virus at its more than 80 vaccine centers. Hundreds of thousands of additional appointments have already been lined up for the coming weeks.
Later on Tuesday, the Health Minister Director General Chezy Levy ordered all HMOs to start vaccinating people over 40. Health Minister Yuli Edelstein said Israel now aims to inoculate 250,000 people a day.
In the beginning of the week, all HMOs were vaccinating members over 45. So far, 2,190,000 Israelis have received the first dose of the vaccine and 4,230,000 have received the second dose. (Ido Efrati)
>> Click here to read the full report
10:25 A.M. Palestinian Authority expects first shipment of Russian vaccine 'within day'
The Palestinian Authority could receive Russia's main COVID-19 vaccine, known as Sputnik V, within days, a PA official said on Tuesday.
The PA health ministry last week issued "emergency approval" for administering Sputnik in areas of the occupied West Bank where the Palestinians exercise limited self-rule.
Hussein Al-Sheikh, PA minister for civil affairs, told Reuters the delivery would not take place on Tuesday, but added he expected it to happen "within days".
A new date for the vaccine shipment will be set at a later time, in coordination with the Palestinian Authority. The delay apparently has nothing to do with Israel, which had already approved the import of 5,000 doses to the West Bank. (Jack Khoury and Reuters)
9:30 A.M. Politics will drag Israel into months of unnecessary COVID deaths and suffering
The major coverage that the media has been devoting to the new, more infectious variants of the coronavirus that have started to appear in Israel is distracting attention from the main scandal unfolding in front of our eyes. This is the continued neglect over the growing incidence of the virus in major portions of Israel's ultra-Orthodox community, which is being met with total inaction by the government.
For months – since the second lockdown in September – the leading ultra-Orthodox rabbis have ignored government directives requiring schools and educational institutions to be closed, directives that have been almost fully enforced in every other community in the country. At the beginning of this month, with the start of the third lockdown, it was reported that leading Haredi Rabbi Chaim Kanievsky somewhat vaguely gave his consent to temporarily closing yeshivas and Talmud Torah religious schools for boys. But that too is apparently over, as many ultra-Orthodox children have now returned to class while school for the other students around the country continues to be conducted through online. (Amos Harel)
>> For full analysis click here
9:35 A.M. I Just Got My COVID-19 Vaccination – Here's Why I Feel Miserable About It
I should be thrilled.
This week, I joined a small, elite group of people deeply envied around the world. I am a healthy, 50-something woman who is neither a health care provider, teacher or any other kind of essential worker. Yet I was able to pick up the phone, speak to a friendly representative, and make an appointment to receive my first dose of Pfizer-BioNtech COVID-19 vaccine.
I made the call immediately after I saw in the Israeli media that the government had authorized my age group for vaccines. Had I waited just a few minutes longer, I would have been able to make my appointment by responding to the text messages on the phone sent by my health maintenance organization, inviting me to make an appointment via their app or website... (Allison Kaplan Sommer)
>> For full report click here
9:20 A.M. Thousands of Israelis tested positive for coronavirus after first vaccine shot
Over 12,400 Israeli residents tested positive for COVID-19 after having received at least the first coronavirus vaccine dose, representing 6.6 percent of the 189,900 people who took coronavirus tests after being vaccinated, according to figures released by the Health Ministry.
Of the 12,400 individuals who tested positive, 69 of them had received the second and final dose, which began to be administered early last week. (Ido Efrati)
>> For full report click here
8 A.M. Palestinians due to receive first batch of Russian vaccine on Tuesday, Israel says
8:23 A.M. The Palestinian Authority submitted a request to Israel through the Coordinator of Government Activities in the Territories to allow the first shipment of 5,000 doses of the Russian Sputnik V coronavirus vaccine to enter its territory.
Health Minister Yuli Edelstein approved the request and the shipment is expected to arrive on Tuesday by way of the Allenby Bridge crossing between Israel and Jordan, upon the return of the PA's Minister of Civil Affairs, Hussein a-Sheikh, from Russia. (Judy Maltz and Jack Khoury and Reuters)
7:45 A.M. Israel hits new daily vaccination record, says Health Minister
"We broke a new record – 186,000 vaccines in one day!" tweeted Health Minister Yuli Edelstein on Tuesday moring.
Of the 186,000 people who received coronavirus vaccine jabs on Monday, 72,000 received the first dose and 114,000 received the second and final dose, Edelstein added.
According to Edelstein, to date, in Israel, 2.2 million people have received the first dose and 422,000 have received the second and final dose. (Haaretz)
MONDAY
10:40 P.M. Medical staff delivers baby after 35-year-old woman with COVID-19 arrives at hospital in critical condition
A 35-year-old pregnant woman with COVID-19 was brought into Beilinson Hospital in Petah Tikva in critical condition on Monday after her condition deteriorated. She was immediately put on a ventilator, and doctors performed a Caesarean section.
The woman has been transferred to the hospital's coronavirus intensive care unit, and the baby is in stable condition and on a ventilator. The mother had no underlying conditions, and this pregnancy was her seventh.
Professor Arnon Wiznitzer, who heads the Beilinson's Women's Hospital, said that "This is a more difficult and violent wave than the previous ones, and is also harming the population of young pregnant women."
Dr. Ilya Kagan, who heads the hospital's coronavirus intensive care unit, said: "The mother's condition is very serious and unstable. Her life is at substantial risk and we are fighting for her life." (Bar Peleg)
10:35 P.M. Police break up mass Hasidic wedding in Bnei Brak
The police broke up a wedding with about 300 guests from the Dorog Hasidic sect in Bnei Brak on Monday.
The hundreds of participants stood on wooden stands in one of the city's yeshivas. Police arrived to the scene after receiving noise complaints due to the music and receiving footage of the event.
When forces arrived at the scene, some of the wedding attendees cursed them. Police handed out 5,000 shekel fines to people with a role in the event, and the organizers were brought in for a criminal investigation on suspicion of spreading the disease. (Bar Peleg)
9:06 P.M. Israel's third lockdown sent unemployment back up
Israel's third lockdown, which began December 27, caused the broad unemployment rate to spike to 13.7% in the second half of the month, according to the jobs report issued Monday by the Central Bureau of Statistics.
In the last two weeks of December about 22,000 employees were placed on unpaid leave, raising the number of unemployed workers to around 560,000. (Nati Tucker)
>> Click here to read the full report
7:57 P.M. Without action, Israel can expect more than 1,000 deaths for January
The rate at which Israelis have been dying of the coronavirus reached a record high in January. Between January 1 and January 18 at least 607 Israelis died after becoming ill from the virus. Unless there is a major change in direction, the death toll for January alone is expected to exceed 1,000, surpassing October of last year, which up to now recorded the deadliest monthly toll with 960 deaths.
It's been less than 10 months since Israel recorded its first COVID-19 death, on March 20, but the death toll has now surpassed 4,000. Over the past several weeks, there have been between 40 and 50 coronavirus deaths per day. Since the beginning of the outbreak, the average monthly death toll has exceeded 400, representing the equivalent of 11 percent of all of the monthly deaths prior to the pandemic.
The data coming out of the country's hospitals shows little sign of a slowdown in the rate at which people are dying from the virus. Fully 1,130 of the 1,930 coronavirus patients in the hospital are currently in serious condition and 317 of them are in critical condition. (Ido Efrati)
>> Click here to read the full report
6:29 P.M. Netanyahu keeps syringe from his coronavirus vaccine on display in his office
Prime Minister Benjamin Netanyahu has apparently kept and mounted the syringe used to inject him with the COVID-19 vaccine. The premier showed off the artifact in a video on his official Facebook page on Monday.
"This is the syringe that gave me the first vaccine out of the millions of vaccines that we brought to Israel," Netanyahu says, pointing to a display case bearing the single syringe. "We'll be the first country in the world to exit the coronavirus [crisis]. With faith, anything is possible."
6:21 P.M. Official says Health Ministry fears more ultra-Orthodox schools will reopen
Roni Numa, the official responsible for Israeli's coronavirus response for the ultra-Orthodox community, said at a press briefing Monday that the Health Ministry has seen more and more ultra-Orthodox educational institutions reopening in the past week, and that they fear that this broad reopening will only escalate in the coming days.
"There is now a leak in the ultra-Orthodox education system," Numa said. "Last week, it was more closed than it is now, and we must stop this in time, if we don't want even more institutions to be open next week." He added, "If the lockdown is extended, we must act to ensure that there will not be a bigger outbreak, in every meaning [of the word]."
Numa noted that police are enforcing the measures, but the Health Ministry would prefer to see more intensified enforcement. Most of the ultra-Orthodox institutions are still closed, as per Haredi leaders' instructions, Numa said.
"The Haredi leadership clearly says that the institutions are closed. It's what they tell me, and it's what they say in public. We need to know that there's pressure from the government to stay closed, as well as internal pressure within the ultra-Orthodox community." (Aaron Rabinowitz)
6:12 P.M. Netanyahu calls on Haredim to get vaccinated, says lockdown may be extended
Prime Minister Benjamin Netanyahu visited the city of Beit Shemesh on Monday, where he called on Israel's Arab and ultra-Orthodox populations to get vaccinated against COVID-19, and said that Israel may extend its lockdown in light of high infection rates.
"I want to direct my words at the ultra-Orthodox public, and urge you to get vaccinated," he said. "The vaccines will not just save your lives, but also the health of those close to you."
Netanyahu added that the cabinet will hold a meeting on Tuesday regarding the new coronavirus mutations, which are especially contagious. "There are countries in Europe that are talking about lockdowns until April. That's not the case with us, but we may need additional restrictions due to the high infection rate. We'll know tomorrow."
He added that the lockdown "can't be extended for more than two weeks, it's limited from the start." (Judy Maltz)
4:02 P.M. Preliminary results show vaccine 'works wonderfully'
Antibody levels increased from 6 to 20 times following the second dose of the vaccine in the overwhelming majority of patients inoculated, initial figures from a study conducted at the Sheba Medical Center at Tel Hashomer Hospital show.
Out of 102 patients tested, 100 showed major improvements in antibody levels. "It means the vaccine works wonderfully and we should see a reduction in infection rates in the next few days," said Prof. Gili Regev-Yochay, director of the Infectious Disease Epidemiology Unit.
There were instances where people did get sick after the second dose, Regev-Yochay added, but the illness was often mild, with the seriousness linked to antibody levels. (Ronny Linder)
>> Click here to read the full report
4:01 P.M. Coronavirus mortality rates at highest since beginning of outbreak
Since the beginning of the year, 647 people in Israel have died of the virus. If there is no sharp change in the trend, at least a thousand are expected to die in January, which would beat the grim monthly record of 970 deaths set in October.
On average, there have been more than 400 deaths each month – an 11 percent increase on a standard year. Hospitals do not report encouraging figures that could indicate a slowdown in the mortality rate. Out of the 1,989 coronavirus patients currently hospitalized, 1,130 are in severe condition, and 317 of them critical. (Ido Efrati)
3:27 P.M. Israelis continue testing positive after receiving first coronavirus vaccine dose
There were 12,427 Israelis infected with coronavirus after they received the vaccine, including 69 who were inoculated with a second dose, which people began receiving earlier this week, Health Ministry data shows.
This amounts to 6.6 percent of around 189,000 people who were vaccinated and then tested for the virus.
According to the statistics, 5,348 Israelis contracted the coronavirus in a span of up to seven days after receiving the vaccine, out of some 100,000 Israelis who were tested for the virus in the week following their first dose. This is a rate of 5.4 percent of tests returning positive among vaccinated people in this timespan.
Another 5,585 Israelis tested positive for the virus between the eighth and 14th day after receiving the first shot. This amounts to 8.3 percent out of 67,000 Israelis who received the first shot and were tested within that timeframe.
People also tested positive 15 to 21 days after receiving the first dose of vaccine, a period in which the shot is already building the body's immunity, if at least partially. About 1,410 people tested positive for the virus within this timeframe, out of about 20,000 tested. This amounts to 7.2 percent of tests. Out of the 3,199 Israelis tested 22 to 28 days after receiving the first dose, 84 tested positive (2.6 percent), including 69 who tested positive after receiving the second dose of the vaccine.
According to Pfizer's data, the vaccine is only 52.4 percent effective two weeks after the first dose. Between the 15th and 21st days, this reaches a level of 89 percent. It reaches maximum efficacy, 95 percent, about one week after receiving the second shot. (Ido Efrati)
>> Click here to read the full report
14:29 P.M. Gantz says will form regulations mandating COVID test before flying overseas
Justice Minister Benny Gantz pledged on Monday his full cooperation with Attorney General Avichai Mendelblit in formulating regulations that will condition flying abroad on a negative coronavirus test.
This came after Health Minister Yuli Edelstein claimed on Monday morning that such a requirement was not imposed because of legal obstacles. The Likud minister also said that the attorney general objected to such a move, a claim that Mendelblit denied.
The attorney general stressed that this issue was only brought to his attention last week, and that such a move would be possible if it were approved by the cabinet and the Knesset.
Gantz, who vowed to submit a proposal on the matter at the next meeting, said: "The attempt to lash out against the Attorney General is unnecessary, harmful and is driven by political considerations. I will ensure that the regulations are approved in the cabinet meeting...This is a condition for holding the discussion on extending the lockdown." (Jonathan Lis)
11:50 A.M. Haredi schools continue to defy restrictions amid limited police action
Dozens of ultra-Orthodox education institutions opened as usual on Monday, flouting coronavirus restrictions, and were met with almost no police enforcement.
As was the case on Sunday, the police were deployed in the Jerusalem ultra-Orthodox neighborhoods of Beit Yisrael and Mea She'arim, where clashes broke out with the residents, who threw stones and other objects at the forces.
However, the institutions operating in the neighborhood are yet to shut down.
The police enforcement was limited to the outskirts of the community, and was done primarily for the sake of appearances. The majority of the dissenting institutions hailed from the more extreme factions in the ultra-Orthodox community, but also included from mainstream sects, with some only restarting classes for seventh and eighth grade students.
This comes after several schools in the Haredi community reopened on Sunday, following the approval of the leader of the Lithuanian ultra-Orthodox stream, Rabbi Chaim Kanievsky, in defiance of the coronavirus restrictions.
In the past month, infections among ultra-Orthodox students have peaked. In Jerusalem, for example, approximately 500 verified cases in the Haredi education system per day. Out of about 4,300 active cases in Jerusalem schools, about 3,600 (84 percent) are from the ultra-Orthodox community. (Aaron Rabinowitz)
11:36 A.M. Israel plans strict travel restrictions as COVID cases mount
Israel has decided to impose harsh restrictions on travel in and out of the country, in an attempt to curb the spread of COVID, particularly its new, more infections mutations.
In consultations held between Prime Minister Benjamin Netanyahu and the health and transportation ministries, the attorney general and the National Security Adviser, the government agreed upon the following regulations, but have yet to decide when they will go into effect:
Entering Israel would be conditioned upon presenting a negative COVID test that was taken up to 72 hours before arrival. This applies to Israeli nationals as well.
Israelis will be permitted to leave the country for a diplomatic or business trip, humanitarian needs and special cases which will approved by a special committee.
Mandatory quarantining in government-run facilities would be required of Israelis returning from countries with a high risk of infection. The Health Ministry said it would promote the necessary legislation for this.
In addition, the government said a mechanism would be put in place to compensate travellers who will be barred from flying. (Amos Harel, Chaim Levinson)
10:13 A.M. No legal block on requiring coronavirus test prior to entering Israel, AG says
Attorney General Avichai Mendelblit said on Monday morning that suggestions made by Health Minister Yuli Edelstein that his office had blocked a new regulations requiring travelers to show a negative coronavirus test before entering the country were wrong.
Speaking on Army Radio on Monday morning, Edelstein told the interviewer that "they said it is impossible to legislate or pass regulations that require a returning Israeli to take a compulsory test. But now I understand that this problem is finally solved." He clarified that those who opposed it were "both officials within the office of the Attorney General and the Justice Ministry."
Mendelblit's office issued a clarification, calling media reports on the subject "fake news."
"There is no truth in the claim that legal advice to the government ever prevented, in any way, the conditional entry into the country from abroad by presenting a negative test for coronavirus. The issue first came up... last week, and an appropriate legal way to settle the issue has been communicated to the relevant policy makers," the statement said. "The legal advisers will continue to provide solutions in order to help the government implement its policies within the boundaries of the law, as has been done so far, and we are sorry for misleading the public through incorrect statements in this regard." (Ido Efrati)
8:48 A.M. UAE suspends visa-free travel from Israel due to COVID-19 concerns
The United Arab Emirates' Foreign Ministry has informed their Israeli counterparts that the visa waiver agreement between the two countries will be suspended until July 1, citing concerns over the spread of coronavirus.
The UAE ratified the agreement for a mutual exemption from tourist visas only last week, and this was set to come into force on February 12. The Israeli government already ratified the agreement several months ago.
The decision comes as part of a broader plan from the UAE to reduce the number of tourists entering the country in light of increasing coronavirus infections. The Gulf state has also announced similar arrangements with most European countries, India and Pakistan.
On Israel's end, the Health Ministry remains concerned the high rate of COVID-19 in the UAE. The coastal federation made up approximately a third of the verified coronavirus patients who have returned to Israel in the last few weeks, amounting in 529 patients from December 1 to January 11.
Against this backdrop, Prime Minister Benjamin Netanyahu and Health Minister Yuli Edelstein decided Sunday that anybody arriving in Israel from the UAE and Brazil will be required to quarantine in state facilities. The decision will be valid until January 27.
The suspension of the visa waiver was made in accordance with the agreement, which states that each party may temporarily halt the implementation of the agreement for public health reasons.
Israeli citizens will be required to obtain an entry visa, at the cost of $95, before flying to the UAE, while Emiratis traveling to Israel will face the same restrictions. (Judy Maltz)
8:15 A.M. Israel back at over 150,000 daily vaccines, says Health Minister
Israel has returned to a daily rate of 152,000 COVID-19 inoculations, Health Minister Yuli Edelstein announced Monday morning.
The vaccination drive on Sunday was split into 72,000 people who received the first shot and 80,000 who received the second shot.
This means that 2.1 million in total have been vaccinated with first dose, while a further 300,000 people have been administered with the second dose. (Ido Efrati)
1:30 A.M. Israel surpasses 4,000 COVID deaths
Some 4,005 people have died from COVID-19 since the pandemic began, according to data published by the Health Ministry late Sunday night. Roughly 1,000 people have died from the coronavirus over the past month alone.
There are currently 81,275 active cases, with 1,177 hospitalized patients in serious condition, of whom 282 are connected to ventilators.
To date, more than 2,100,000 Israelis have received the first dose of the vaccine, and more than 290,000 have received the second and final shot. (Haaretz)
SUNDAY
11:15 P.M. Passengers arriving from UAE or Brazil ordered into quarantine
Beginning Monday, air passengers returning to Israel from the United Arab Emirates or Brazil are required to go into isolation at state-run quarantine facilities, the Prime Minister's Office and Health Ministry announced.
The policy, which will remain in effect until January 27, also requires passengers who arrive in Israel from elsewhere but spent time while abroad in the UAE or Brazil during the prior two weeks to go into quarantine facilities.
The decision to impose more stringent requirements on people returning from Brazil follows the detection there of two variants of the coronavirus that prompt particular concern. The variants have the same mutations that are more resistant to antibodies, at least according to laboratory findings, as in the South African variant. (Ido Efrati)
7:15 P.M. Tel Aviv mayor has no authority to reopen cultural venues, deputy AG says
Deputy Attorney General Raz Nizri informed Tel Aviv Mayor Ron Huldai that based on a legal analysis from the Attorney General's Office, the mayor has no authority to reopen cultural institutions, a move that only the national government can decide on.
Nizri's action follows Huldai's announcement earlier in the day that Tel Aviv would open the city's cultural institutions next week to those who have been fully vaccinated against the coronavirus. Patients are considered vaccinated with the Pfizer vaccine a week after their second shot.
In a tweet earlier on Sunday, Huldai, who is running in Knesset elections scheduled for March as the leader of the Israelis party, wrote, "We won't wait for the Bibi-Gantz government, which can't manage anything. With us, you'll get action and not just words, and that's how we will return to our normal lives, not through holding press conferences."
The legal opinion from the attorney general's office came in response to an inquiry from Culture and Sports Minister Chili Tropper about whether mayors have the authority to establish their own rules on the reopening of cultural institutions. Nizri said the Health Ministry is working on a plan with the Culture Ministry and the Attorney General's Office on the reopening of cultural venues when the health situation permits it. (Bar Peleg)
4:00 P.M. Flouting COVID restrictions, Haredi schools reopen
Some mainstream ultra-Orthodox sects have reopened their educational institutions following the approval of the leader of the Lithuanian ultra-Orthodox stream, Rabbi Chaim Kanievsky, in defiance of the coronavirus restrictions.
Less than two weeks ago, Kanievsky ordered the closure of educational institutions due to the increased COVID-19 infection rate, but he has since reversed his position after he was asked by several principals whether or not they should reopen, a director of an ultra-Orthodox educational institution told Haaretz.
According to him, there are many principals who think it was a mistake to ask the rabbi, and believe that schools should remain closed.
In some institutions, only seventh- and eighth-grade students have returned to their studies.
Most of the small yeshivas, where tens of thousands of students in grades nine to 11 study without boarding, are also operating as usual.
The ultra-Orthodox public predicts that the partial opening will lead to a snowball effect, with further reopenings in the coming days.
Rabbi Kanievsky's house refused to comment. (Aaron Rabinowitz)
2:36 P.M. COVID czar: Israelis will be exempt from quarantine a week after second vaccine dose
Coronavirus czar Prof. Nachman Ash said that as of Sunday, Israelis do not have to enter quarantine after being exposed to a confirmed coronavirus patient if a week has elapsed since they received the second dose of the vaccine.
The effectiveness of the vaccine is 95 percent, with the maximum level of protection obtained a week after receiving the second dose, according to Pfizer's clinical trials.
However, some unanswered questions remain: firstly, whether the high efficiency declared by the company also meets the test of large numbers: that is, whether the effectiveness remains as high as the number of vaccinated people increased. Another outstanding issue is whether vaccines prevent infection or only the development of COVID- 19. Many experts predict that the vaccine is likely to also protect against infection, though Pfizer's experiments did not test for this. Furthermore, it remains unclear how long immunity lasts for.
It should be noted that the efficacy of the vaccinations is measured by data gathered from a large group of people who received the vaccine in the general population. The pandemic will continue existing as long as people will continue to be exposed to virus. (Judy Maltz)
>> For the full report click here
12:18 P.M. Cabinet to decide on Tuesday whether to extend lockdown
Prime Minister Netanyahu said Sunday that the government will make a decision whether to extend Israel's third lockdown on Tuesday. In the cabinet meeting this morning, Netanyahu added that the decision will be made in accordance with the COVID-19 infection rate.
Netanyahu continued that he hopes the number of Israelis receiving vaccinations each day will reach 200,000, and that Israel will "gradually introduce the 'green passport' program in some parts of the economy and public life, until we reopen completely."
"We are in the thick of a close race between the spread of the mutatuion and the vaccines," Netanyahu continued. "I believe that with the cooperation of every citizen of Israel, we will win this race."
Coronavirus czar Prof. Nachman Ash said that the lockdown will likely be extended an extra week past the January 21 end date. (Judy Maltz)
9:34 A.M. Tel Aviv Mayor says he will reopen cultural establishments in February to vaccinated Israelis
Tel Aviv will open cultural establishments to vaccinated Israelis in early February, Tel Aviv Mayor and chairman of The Israelis party Ron Huldai announced Sunday.
In a tweet, he said "We won't wait for the Bibi-Gantz government that can't manage anything. With us, you'll get action and not just words, and that's how we will return to our normal lives, not through holding press conferences."
Israel's Health Ministry released a statement, condemning Huldai's decision. "Ron Huldai is politicizing public health. Huldai's lawlessness, that started with distributing vaccinations against the decisions of the ministry's professionals, continues with the dangerous re-opening of different places. His actions are outrageous and and should be seen as a warning light to any citizen who values public health." (Jonathan Lis)
8:56 A.M. Prisoners, including Palestinian security inmates, set to be vaccinated following prison staff inoculation
The vaccine rollout in Israel's prisons will not discriminate against Palestinians who were sentenced for security-related offences, Israel Prison Service sources said, as the prisoner rollout begun on Sunday.
According to the directive given by the Public Security Minister in cooperation with the Health Ministry, MDA and other health systems, staff and female prisoners will receive their first dose of the coronavirus vaccine today.
Sunday marks the official completion of the operation to vaccinate Israeli Prison Services staff against COVID-19, three weeks after it started. The operation itself finished last week, but its completion will be made official on Sunday.
Following the completion of the staff inoculation, prisoners will be vaccinated in accordance with the medical program that was recently prepared by Israeli Prison Services, and in accordance with Health Ministry priorities.
Citing reports of high coronavirus morbidity rates, the ombudsman described the need to vaccine inmates as "urgent" and said that decisions are carried out "in accordance with health consideration only, as determined by a reliable body, the Health Ministry."
The state is set to reply to a petition against Ohana's decision to block Palestinian prisoners from receivng the vaccine later on Sunday. The ombudsman wrote that "the obligation to act in accordance with the law applies at all times and does depend on pending petitions."
The vaccines will be provided by the Health Ministry and the medical staff at the prisons will administer the vaccines. Prisoners who don't want to receive the vaccine will need to sign a voluntary waiver. (Josh Breiner)
8:12 A.M. Israeli Health Ministry releases latest coronavirus numbers
6,815 Israelis tested positive for the coronavirus in the last 24 hours, according to data released by the Israeli Health Ministry Saturday night. 1,082 coronavirus patients are in critical condition.
3,959 Israelis have died from COVID-19, and there are 83,611 active cases currently in Israel. (Haaretz)
Click the alert icon to follow topics:
ICYMI
Ken Burns' Brilliant 'The U.S. and the Holocaust' Has Only One Problem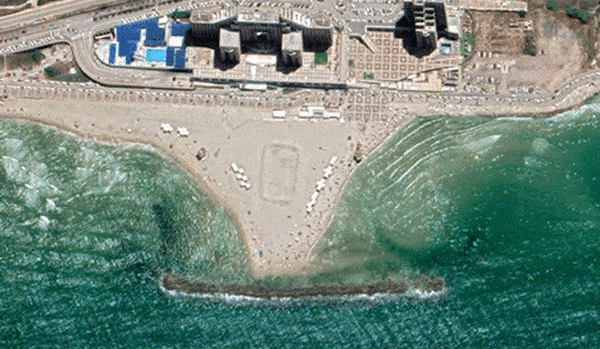 Facing Rapid Rise in Sea Levels, Israel Could Lose Large Parts of Its Coastline by 2050
As Israel Reins in Its Cyberarms Industry, an Ex-intel Officer Is Building a New Empire
How the Queen's Death Changes British Jewry's Most Distinctive Prayer
Chile Community Leaders 'Horrified' by Treatment of Israeli Envoy
Over 120 Countries, but Never Israel: Queen Elizabeth II's Unofficial Boycott