Coronavirus Israel Live: Cabinet Approves Stricter Lockdown, Closing Schools and Workplaces
More than 1.37 million Israelis get first dose of vaccine ■ Palestinian Authority imposes new restrictions, including nighttime curfew as cases soar ■ Tel Aviv becomes first Israeli city to vaccinate most teachers
Medical staff treat a patient in the coronavirus ward of the Shaare Zedek Medical Center in Jerusalem, December 31, 2020.
Credit: Ohad Zwigenberg
This story is no longer being updated. Follow live updates here.
Authorities in Israel, as well as the West Bank and Gaza, are grappling with the current increase in coronavirus cases, which has prompted directives to curb its spread but also an effort to mitigate the economic consequences of the crisis.
Israel has entered a third nationwide lockdown, and has severely limited the entry of foreigners into the country as cases continue to spike. Israel also announced that anybody arriving from abroad will be required to immediately get a coronavirus test and quarantine at home for two weeks.
Israel currently has 58,932 active cases; 3,496 people have died. In the West Bank, there are 9,264 active cases and 1,239 deaths, and in Gaza 9,308 active cases and 404 deaths.
LIVE UPDATES
7:39 A.M. Nearly 1.5 million Israelis receive vaccine
Health Minister Yuli Edelstein said that nearly 1.5 million Israelis have been vaccinated against COVID-19, with some 115,000 receiving the vaccine on Tuesday.
Edelstein called on the public to "follow the guidelines" ahead of the tightening of the lockdown which is set to begin on Thursday at midnight. (Haaretz)
TUESDAY
9:20 P.M. Israeli cabinet approves strict lockdown, to go into effect on Friday
The cabinet voted to approve tighter lockdown measures, including shutting most schools and workplaces. The new regulations, to be voted on individually in another meeting on Wednesday, will go into effect at midnight between Thursday and Friday and last 14 days.
All schools will move to online teaching, apart from special education institutions and establishment for at-risk youth. Only workplaces considered essential will remain open.
On traveling abroad, the ministers decided that only those who purchased an airline ticket before the new measures go into effect would be allowed to fly, but a special committee would be able to grant approvals to fly in specific cases.
All incoming travelers will be put in a state-run quarantine facility, and would be let out only after having tested negative for the coronavirus.
All ministers voted for the tighter measures, apart from Interior Minister Arye Dery and Religous Services Minister Yaakov Avitan, both from ultra-Orthodox party Shas, who refrained from voting, as the measures include shutting synagogues and religious schools. Likud's David Amsalem was the only one to vote against the measures, as they don't bar protests. (Judy Maltz)
>> Click here to read the full report
6:30 P.M. Health minister tells cabinet protests are a 'risk', but refrains from limiting them
Health Minister Yuli Edelstein described protests as an "epidemiological risk" during a cabinet meeting on Tuesday, but said that any steps to limit protests will lead to media accusations of a "political lockdown, and some of the public will be persuaded of that."
As Israel prepares for a more severe lockdown, Education Minister Yoav Gallant assented to the new measures, and hoped for a "short and tight" lockdown. He added that the education system is going into the lockdown "together with everybody else," amid widespread resistance to measures focusing on schools. (Judy Maltz)
3:18 P.M. Netanyahu and Gantz strike deal to enact full lockdown
Prime Minister Benjamin Netanyahu and Defense Minister Benny Gantz have reached an agreement to enact a full nationwide COVID-19 lockdown beginning Sunday. According to the agreement, the entire education system, save for special education programs, will close.
The cabinet is now meeting to discuss whether to approve the measure. It has yet to be decided whether the new regulations will last 10 days or two weeks.
On Tuesday afternoon, Gantz announced that he will not agree to harm the right to protest or to restrict the courts during the tightened lockdown. (Judy Maltz)
3:10 P.M. Clalit to stop new inoculations to focus on second dose
One of Israel's main health maintenance organizations, Clalit, has announced that it will halt additional appointments for the first dose of the coronavirus vaccine until stocks are replenished, offering only the second dose of the Pfizer-BioNTech vaccine moving forward.
Clalit added that inoculations will go ahead for those who have already confirmed appointments for the first dose. (Ido Efrati)
12:15 P.M. Health Minister calls for total lockdown as cases rise
Health Minister Yuli Edelstien called for a strict, full lockdown, following an emergency meeting with senior ministry officials regarding the steep coronavirus infection rates.
Among other measures, he is calling for the full closure of the education system. "The price of doing nothing is many hundreds more dead, thousands more seriously ill and tens of thousands more confirmed cases," Edelstein told reporters after the meeting.
"We need a full lockdown in the State of Israel, without non-essential work, with an education system closure, with zero gatherings," he added. "There is a possibility of emerging from it if we put aside all irrelevant considerations."
Edelstein's statement comes before the planned coronavirus cabinet meeting, which is to discuss tightening the lockdown in order to lower the climbing infection rates. Prime Minister Benjamin Netanyahu has requested to delay the meeting until he has a majority to approve additional restrictions on the education system.
Ministers from Kahol Lavan opposed the plan until now, which is backed by the Health Ministry and the National Security Council. On Monday, 11.09 percent of all coronavirus tests came back positive. (Judy Maltz and Ido Efrati)
12:00 P.M. Health Ministry cuts off vaccine supply to Tel Aviv inoculation tent
The Health Ministry cut off Tuesday morning the vaccine supply to Ichilov Hospital, which runs Tel Aviv's Rabin Square vaccination tent, after the city vaccinated most of its teaching staff against instructions from the ministry on Monday. The tent stopped giving out inoculations Tuesday, and the Tel Aviv Municipality claims that the closure is temporary.
Health Minister Yuli Edelstein said Monday that he is taking seriously the reports that people have been getting vaccinated who do not belong to priority groups – those over age 60 or with serious underlying conditions. He ordered Prof. Chezy Levy to halt the supply of vaccines to Ichilov and to examine future supplies to the hospital. "This is a matter of national resources and we must address it thusly," Edelstein said.
Tel Aviv Mayor Ron Huldai responded to criticism, saying that "From the moment it became clear that thousands of vaccines are thrown out, the right decision was made to give inoculations to educational staff on the front line." He added, "Great job, Gamzu and Ichilov management. Edelstein, petty politics isn't us."
Health Ministry sources told Haaretz that the surplus of thousands of vaccines testifies to an unacceptable situation. "This claim doesn't fly. Why did they even take the vaccines out of refrigeration?" one source said. (Bar Peleg)
10:32 A.M. Likud lawmaker back in intensive care
Likud lawmaker David Bitan, who has been diagnosed with the coronavirus, has returned to the intensive care unit for oversight as part of his recovery from the illness.
Sheba Medical Center in Tel Hashomer said Bitan requires close supervision and medication, adding that his recovery process is ongoing. The hospital said Bitan would return to a regular COVID ward once his condition improves.
Bitan contracted the disease a month ago, and was connected several days later to the ECMO machine, which helps the heart and lungs function. Last week, Bitan's condition improved and he was disconnected from the ECMO. (Ido Efrati)
8:43 A.M. Israel's health minister to convene emergency meeting amid surging infection rate
Health Minister Yuli Edelstein said he would be convening an emergency meeting with ministry management due to the climbing infection rate, which has reached 8.3 percent.
According to Health Ministry figures, 8,308 people were diagnosed with the coronavirus on Monday, the highest daily number since October. Out of all tests conducted that day, 11.09 percent came back positive.
As of Tuesday, 764 COVID-10 patients are in serious condition, 183 of whom are on ventilators.
Since the pandemic broke out in Israel, 3,445 people have died of the virus.(Haaretz)
8:24 A.M. Overwhelmed, leading Israeli hospital asks Health Ministry not to refer more COVID patients
Wolfson Medical Center in Holon asked the Health Ministry not to refer more coronavirus patients from nearby nursing homes who have been treated by first responders because the hospital's COVID-19 wards are reaching full capacity.
This comes after many coronavirus patients have arrived at the hospital's emergency room after their conditions deteriorated at home.
As of Tuesday, 36 COVID patients are hospitalized in Wolfson, with all internal medicine departments and emergency rooms being full and overcrowded. (Bar Peleg)
7:25 A.M. Israel approves Moderna vaccine
U.S. drugmaker Moderna Inc said on Monday that Israel's Health Ministry had authorized its COVID-19 vaccine, marking the vaccine's third regulatory authorization and the first outside North America.
"Israel's Health Ministry has secured 6 million doses and first deliveries (are) expected to begin in January," Moderna said in a statement.
Moderna has received authorization for its COVID-19 vaccine in the United States and Canada and additional authorizations are currently under review in the European Union, Singapore, Switzerland and the United Kingdom.
Israel has begun to vaccinate its population at one of the quickest rates in the world, and it aims to reach all vulnerable citizens by late January. Authorities started vaccinations on December 19 using the vaccine developed by Pfizer and BioNTech. About 1.37 million Israelis have received the first dose of vaccine thus far, nearly 15 percent of the population. (Reuters and Ido Efrati)
MONDAY
10:32 P.M. Israeli cabinet set to debate stricter lockdown on Tuesday
A cabinet meeting to discuss proposals for stricter lockdown measures has been scheduled for Tuesday at 12 P.M.
Earlier on Monday, Prime Minister Benjamin Netanyahu said that he plans to reconvene the cabinet in order to tighten the lockdown "in a final effort to eradicate the virus."
The prime minister supports a tougher lockdown which would last between seven and 10 days and include closing the entire education system, save for kindergartens, grades first through fourth, as well as grades 11th and 12th. (Judy Maltz)
>> Click here to read the full report
10:21 P.M. Israeli employers struggled to rehire after fall lockdown, figures show
The "accordion effect" was what the government had hoped would be the cycle of each of the coronavirus lockdowns it has imposed. Economic activity would stop when ordered, but resume immediately when restrictions ended.
That didn't happen, at least not in the labor market. Figures issued by the Central Bureau of Statistics Monday showed that its broadest measure of unemployment remained at a high 12.7% in the first half of December, long after nearly all the restrictions of the second lockdown were lifted.
The second lockdown, from mid-September to mid-October, raised the jobless rate to as high as 22.7% in the first half of October, as expected. When it ended, unemployment fell slowly, to 14.6% in November and 12.7% in early December.
By comparison, the rate fell to well below 12% in the second half of June, after the first lockdown. (Nati Tucker, Netanel Gamss and TheMarker)
>> Click here to read the full report
9:50 P.M. Tel Aviv vaccinates two thirds of its educational staff, becoming first city in Israel to vaccinate most teachers
Tel Aviv has become the first city in Israel to vaccinate most of its teachers, following a vaccine drive on Monday that focused on teachers and other instructors working for the city, including those under the age of 60.
Although the Teachers' Union called for all teachers to be vaccinated nationally last week, the Health Ministry did not approve making them a priority group, meaning teachers were only vaccinated if they were over 60. About two thirds – 5,000 out of 8,000 – of the city's teachers and instructors have been vaccinated. (Lior Dattel)
7 P.M. EU urges countries to respect interval between Pfizer vaccine doses
The European Medicines Agency said on Monday that the maximum interval of 42 days between the first and the second dose of the Pfizer-BioNtech vaccine should be respected to obtain full protection.
Evidence of the vaccine efficacy is based on a study where administration of doses was done 19 to 42 days apart, the agency said, noting that full protection comes only seven days after the booster.
It added: "Any change to this would require a variation to the marketing authorisation as well as more clinical data to support such a change, otherwise it would be considered as 'off label use.'" (Reuters)
5:50 P.M. Netanyahu says will bring tighter measures for cabinet vote within 48 hours
Prime Minister Benjamin Netanyahu said that he plans to reconvene the cabinet in the next 48 hours in order to tighten the lockdown "in a final effort to eradicate the virus."
"With millions of vaccines and a short and tight lockdown, we will save many lives and be the first ones in the world to reopen the economy," he told ministers.
He also said that the cabinet has discussed providing further financial assistance to businesses affected by the pandemic. (Judy Maltz)
4:52 P.M. Netanyahu delaying cabinet meeting to secure majority for stricter lockdown
Prime Minister Benjamin Netanyahu is delaying a coronavirus cabinet meeting until Tuesday in a bid to secure a majority for his proposal to impose a stricter lockdown.
The prime minister supports a tougher lockdown which would last between seven and 10 days and include closing the entire education system, save for kindergartens, grades first through fourth, as well as grades 11th and 12th.
Talks are ongoing, and the cabinet is expected to convene as soon as Tuesday once a compromise is reached. (Judy Maltz)
>> Click here to read the full report
4:35 P.M. Bank of Israel sees strong rebound if vaccine rolled out quickly
The Bank of Israel expects the economy to bound back quickly in 2021 if the country's fast start to vaccinating people against COVID-19 is maintained, the central bank said on Monday after keeping rates unchanged.
The bank left its benchmark interest rate at 0.1% for a sixth straight meeting, in line with analysts' forecasts in a Reuters poll.
The central bank said that if the rapid rate of inoculation was maintained, it forecast the economy to grow by 6.3% in 2021 and 5.8% in 2022.
Growth this year would only reach 3.5%, however, if the vaccination rate slowed, the bank's economists said in their latest forecasts. (Reuters)
3:40 P.M. Five critical questions will determine if the vaccine or the virus wins in Israel
The State of Israel made history this month when it launched a highly complex campaign at top speed and vaccinated 1 million people within two weeks. It is also exceptional that less than one in 1,000 vaccinations here were destroyed, despite the strict rules for maintaining the cold chain; Pfizer's vaccine must be kept at –70 degrees C (–94 degrees F). There are many worthy people responsible for this success, but we must not get carried away and forget that we're in the heat of a race whose results have yet to be determined: a local race between the spread of the pandemic and the effect of the mass-vaccination campaign. (Ran Balicer)
>> Click here to read the full report
3:20 P.M. Health Ministry to give 'green passports' to people who were vaccinated, recovered or tested negative
The Health Ministry will be giving out "green passports" that will allow freedom of movement for those who have recovered from, were vaccinated against or tested negative for the coronavirus, a plan presented to the Knessest Monday by Health Minister Yuli Edelstein and coronavirus czar Nachman Ash said.
The green passport will be given to those have recovered from the virus, or those who received the second dose of the coronavirus vaccine about a week prior. It is expected to be valid for about six months. During that time, permit holders will be able to participate in cultural performances, sporting events, conferences and visits to cultural institutions such as museums.
The permit's validity will be examined, and possibly extended, in accordance with information collected regarding the immune protection of recovered and inoculated patients.
People who tested negative with a PCR test or through rapid testing will also receive a permit, which will be valid for up to 72 hours, similar to the "green island" plan enacted in Eilat and Red Sea resorts until the lockdown.
The public will have access to the green passport via an app, filling out a physical form and an interactive voice response (IVR) hotline. It will include a movement permit for family members and children as well.
The Health Ministry has stressed that the permit will not be able to be used for the education system, workplaces, street shops, public transportation or in houses of worship. The ministry has yet to make a decision whether the green passport will grant access to indoor dining in restaurants, cafes, malls, hotels, gyms or pools. (Ido Efrati)
11:00 A.M. East Jerusalem vaccination efforts hampered by conspiracies, distance, Palestinians say
East Jerusalem health sources are reporting that the Palestinian population in the city has little interest in receiving the coronavirus vaccine. According to their estimations, only about three percent of the East Jerusalem population has been inoculated, as opposed to about 10 percent of Jerusalem residents in total.
Ayman Seif, who leads the Health Ministry's coronavirus response for the Arab community, said that compared to the rest of Arab population, the vaccination efforts in East Jerusalem have been the least promising. "We're making an effort in two directions – to increase the number of vaccination stations and do a lot of PR campaigns," he said. "We're helped by medical teams to encourage people to spread the news and get vaccinated."
Seif – as well as health maintenance sources in the city – notes that the vaccination campaign is meeting resistance due to conspiracy theories and fake news cropping up on Arabic-language social media, among other reasons.
"The main reason is fake news. They're telling us that they want to wait and see what happens to the people who get inoculated," Fuad Abu Hamad, the director of the Clalit HMO branch in Beit Safafa. "The rumors that two people died after receiving the vaccination didn't help." Another problem is that the vaccines are being administered in the neighborhood of Sheikh Jarrah rather than in their local neighborhoods, he notes, and that if they were given out more locally, there would be more demand.
"We're talking to people and telling them that we, the medical staff, were vaccinated, and that if they trust us they should get vaccinated, too. They agree, and then when we tell them that they need to drive to Sheikh Jarrah, they tell us that it's too far away, and that they'll get vaccinated when it's here in the neighborhood." (Nir Hasson)
9:20 A.M. Over 1.2 million Israelis received first dose of vaccine, Health Ministry says
The Health Ministry said on Monday that more than 1.2 million Israelis received the first dose of a coronavirus vaccine. On Sunday, a total of 134,000 Israelis were vaccinated across the country.
Deputy Health Minister Yoav Kish addressed the possibility that Israel's stock of vaccines would deplete. Kish said there are enough rations to inoculate at-risk population, but that the rate of vaccinations would drop over the coming weekend.
He said the government is working tirelessly to secure more vaccines, and "doing everything" to push forward the arrival of additional rations, which should arrive near early February. (Ido Efrati)
MONDAY
10:03 P.M. Enforcement in Haredi communities lax because of political pressure, says health official
Roni Numa, the reservist major general overseeing the coronavirus response in the ultra-Orthodox community, accused Haredi schools of contributing to a rise in cases on Sunday, saying that there was no enforcement of restrictions in the Haredi education system because of political considerations. "The Education Ministry is aware of it, as are the police," Numa told Haaretz. Asked whether ultra-Orthodox political parties were a factor in this, Numa said, "Of course the political power of the Haredim has an effect. We don't live on the moon. You need to also remember that we are now in an election campaign. Anyone who says otherwise is not being entirely honest." (Aaron Rabinowitz)
8:40 P.M. Israel's Director of Public Health calls to close schools as cases spike
Israel's Director of Public Health Dr. Sharon Elrai Price urged Israel to tighten the lockdown, saying new coronavirus cases are dramatically rising.
"More than 6,000 coronavirus cases today, we are doing a huge number of tests, and we're finding more and more coronavirus patients. At the moment, we have towns that have surpassed the boundary from moderate to high infection rates. The virus is everywhere," she said.
"When the Health Ministry recommends a lockdown, that means closing everything, including the ultra-Orthodox school system of course. Like the minister said, we need a two week lockdown, without work and without school, and to try and dramatically reduce the infection rate, which is only increasing." (Haaretz)
8:00 P.M. Netanyahu backs short, more strict lockdown
Prime Minister Benjamin Netanyahu supports a stricter lockdown lasting between a week and ten days.
Netanyahu also expressed support for Health Minister Yuli Edelstein's compromise, which would close schools for students above fourth grade, with the exception of 11th and 12th graders who are preparing for their matriculation exams.
A meeting of the coronavirus cabinet to discuss tightening the current lockdown has yet to be set. Netanyahu is currently seeking to reach an agreement with the Health Ministry and the National Security Council before presenting a proposal to the cabinet for a vote. (Judy Maltz)
7:30 P.M. Seven new cases of mutated virus identified in Israel
Seven new cases of the mutated coronavirus variant that originated in the United Kingdom have been identified in Israel through genetic sequencing, the Health Ministry said Sunday.
Out of 96 samples that were taken for genetic sequencing in order to determine if they were cases of the mutated virus, seven returned positive. The patients were from Givat Ze'ev, Jerusalem and Bnei Brak. The Health Ministry said that none of them had been infected while traveling abroad.
Currently, 30 cases of the new variant have been identified in Israel. Of those, only six people were returning to the country from abroad. (Ido Efrati)
5:55 P.M. Due to vaccine delivery delays, Israel expected to focus on administering second dose next week
Due to the swift rate of vaccination in Israel, along with the slowdown in the rate of arrival of the vaccines, starting next week the vaccination campaign is expected to focus on administering the second dose of the vaccine.
Regarding those who have yet to receive the first dose of the vaccine, at this point it is not known to what extent, if at all, the health maintenance organizations and the hospitals will be able to vaccinate new recipients. At the same time, efforts are being made to advance the shipment of the Pfizer vaccines from early February to mid-January, in order to maintain the swift vaccination rate.
"If we don't receive additional vaccines we will be forced to stop administering first doses of the vaccine until the inventory is renewed," a source in the Health Ministry told Haaretz.
The HMOs prepared to expand the vaccination system and to increase the rate of administering the vaccines in order to simultaneously vaccinate both those receiving the first dose and those receiving the second dose, but at this point they have not yet been informed as to whether the inventory of vaccines will make it possible to do so. The assumption at the moment is that beginning next week administration of the first dose will be discontinued, and the campaign will focus on those receiving the second dose.
"Another dose of the vaccine is waiting in the freezer for everyone who received a first vaccination. It's important that everyone who received a first dose get the second, because only then will they be properly protected from the virs," says Dr. David Mosinzon, director of the Medical Division at Meuhedet Health Services.
"At the moment we've made appointments for new people to be vaccinated later in the week, and our present inventory should suffice, but if we don't receive more vaccines we'll be forced, starting next week, to vaccinate only those receiving the second dose. We prepared to double the amount but it turns out that we worked much faster than planned. The pace was very fast and demand was high," said Mosinzon. (Ido Efrati)
2:20 P.M. Health Ministry director-general rejects idea floated by deputy to postpone second vaccine doses
In a radio interview on Sunday morning, the director-general of the Health Ministry, Prof. Hezi Levy, responded to and repudiated an idea floated by his subordinate, Deputy Director-General Itamar Grotto, that the interval between the two doses of the COVID vaccine be increased from 21 days so that more people can be vaccinated sooner and receive at least some level of protection.
Prof. Levy reiterated the ministry's commitment to administering two doses in accordance with the pharmaceutical company's instructions, "the clinical trials that were conducted and the regulatory approvals that exist."
He did however open up the possibility that this current policy would be revisited if another trend arises in the global scientific discourse, supported by the evidence.
Levy also expressed grave concern regarding the death toll and the number of patients in serious condition, warning that the "current lockdown will not reduce the infection rate" and emphasized that restrictions need to be tightened. (Ido Efrati)
1:10 P.M. Retailers threaten to reopen if Israel doesn't impose tighter lockdown
Fashion chains, malls, markets and some restauranteurs announced Sunday that they would open their businesses contrary to the rules unless the government announced an immediate and full closure.
The announcement comes as part of an effort to unite a number of different business branches in the face of government restrictions due to the spike in coronavirus infection rates.
Speaking at a press conference on Sunday morning, Shahar Turgeman, chairman of the Retail, Fashion and Catering Association said: "We are giving the government 24 hours to declare full lockdown, and we're talking about a 'Yom Kippur' lockdown, with no more tricks and shticks. If not, we'll open all commerce in Israel. Be leaders, not cowards.
The group that made the announcement, which calls itself the forum of commerce leaders in Israel, consists of fashion and retail chains, a forum of malls, the markets association and the restauranteur's group Hazakim Beyahad (Strong Together).
In recent weeks, fashion chains and malls have voiced their opposition to the so-called "tightened restraint" that the Health Ministry has proposed, including mainly a shutdown of commerce and schools in cities with major coronavirus outbreaks defined as "red" and "orange."
The group says that the current closures will not bring down the rate of infection and will not prevent a hermetic closure, which will lead to longer restrictions on commerce. (Adi Dovrat-Meseritz)
9:30 A.M. Senior health official proposes delaying second vaccine shot in order to combat shortage
The deputy director-general of the Health Ministry, Prof. Itamar Grotto, proposes that the interval between the two doses of the coronavirus vaccine be increased from 21 days so that more people can be vaccinated sooner and receive at least some level of protection.
Under discussion is the postponement of the second dose, not its cancellation.
Although Pfizer's experimental proctol is for two vaccine doses to be given 21 days apart, documents published by the U.S. Food and Drug Administration (FDA) in early December indicate that the Pfizer vaccine provides "strong protection" against COVID-19 after the first dose.
With infection rates on the rise, health officials ask whether it would be preferable for more people to get vaccinated with the first dose, so as to double the number of people who will enjoy at least some protection against the virus. This deviation from Pfizer's experimental protocol is technically and regulatoryly possible.
In a short statement published last Thursday entitled "Optimising the COVID-19 vaccination programme for maximum shortterm impact," the Joint Committee on Vaccination and Immunization (JCVI), which advises U.K. health departments, advocated the practice as a means of "maximizing protection in the population."
They wrote: "Given the high level of protection afforded by the first dose, models suggest that initially vaccinating a greater number of people with a single dose will prevent more deaths and hospitalisations than vaccinating a smaller number of people with two doses. The second dose is still important to provide longer lasting protection and is expected to be as or more effective when delivered at an interval of 12 weeks from the first dose."
On Thursday, Bloomberg reported that Pfizer insisted that the original protocol should be adhered to, adding that "there is no data to demonstrate that protection after the first dose is sustained" after 21 days. (Ido Efrati)
8 A.M. More than 1,000,000 Israelis received the first dose of the COVID vaccine, says Health Minister
Some 1,090,000 Israelis have received the first of two doses of the coronavirus vaccine, 70,689 on Saturday alone, Health Minister Yuli Edelstein wrote on Sunday morning, in a celebratory tweet thanking medical staff for this "extraordinary achievement." (Haaretz)
For previous updates, click here.
Click the alert icon to follow topics:
ICYMI
The Artist Who Survived Auschwitz Thought Israel Was 'Worse Than the Concentration Camp'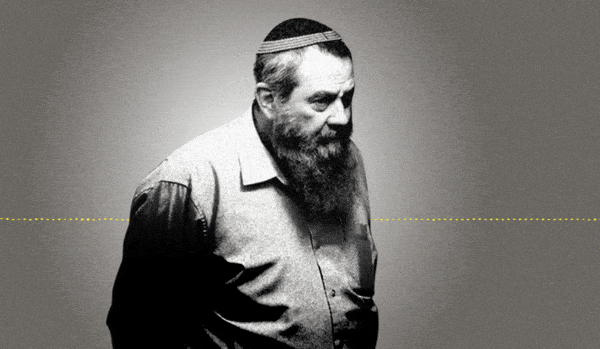 Jewish Law Above All: Recordings Reveal Far-right MK's Plan to Turn Israel Into Theocracy
Why I'm Turning My Back on My Jewish Identity
Down and Out: Why These New Immigrants Ended Up Leaving Israel
The Reality Behind 'The White Lotus' Sex Work Fantasy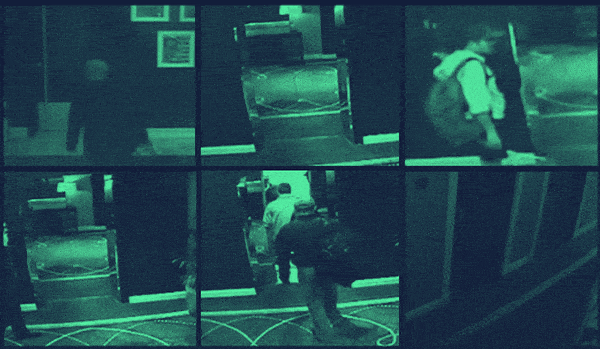 This 'Dystopian' Cyber Firm Could Have Saved Mossad Assassins From Exposure