Coronavirus Israel: Daily Cases Spike, Surpassing Threshold for New Restrictions
Gaza sees severe spike in active cases ■ Israel prepares to start vaccinating next Wednesday ■ Israel surpasses 3,000 deaths ■ Netanyahu enters quarantine
A man walks by a Judaica store in Jerusalem during Hanukkah, December 2020.
Credit: Ohad Zwigenberg
For more recent updates click here...
Israel, the West Bank and Gaza are dealing with a renewed coronavirus outbreak, leading to proposals and measures intended to curb its spread and mitigate the economic ramifications of the crisis by both Israeli and Palestinian authorities.
Israel currently has 19,887 active cases; 3,022 people have died. In the West Bank, there are 16,086 active cases and 920 deaths, and in Gaza 8,723 active cases and 210 deaths.
LIVE UPDATES
10:18 A.M. Most Israelis who died of COVID-19 suffered from diabetes, high blood pressure
An analysis of the Health Ministry data regarding coronavirus mortality in Israel shows that those who died of COVID-19 suffered mostly from high blood pressure, diabetes and cardiovascular problems.
The data showed, the most common profile of those who died of COVID-19 was a combination of age and a chronic condition common to people aged 65 or older. The average age of those who died was 79, while the median age was 81.
According to the Health Ministry data, 34 percent of those who died (1,019 people) had high blood pressure. In 25 percent of the deaths (750), the primary underlying illness was diabetes. Twenty-one percent (246) had a cardiovascular disease, eight percent (99 people) had a chronic lung disease, three percent reported a suppressed immune system (which could be the result of having had a transplant or being treated for cancer) and one percent (31 people) reported a chronic liver condition. In some instances, the patients suffered from more than one illness. (Ido Efrati)
>> Click here to read the full report
8:24 A.M. Number of daily cases passes government threshold for new restrictions
Israel has seen 2,862 new confirmed coronavirus cases over the past 24 hours, surpassing the 2,500 government threshold for enforcing new restrictions.
There are 19,877 active coronavirus cases in Israel, 381 patients in critical condition, and 138 patients are on ventilators. The number of deaths stands at 3,022.
Deputy Health Minister Yoav Kisch told Army Radio this morning that widespread inoculation against coronavirus is very important to stop the spread. If not, Israel faces "tough restrictions that bring dire economic consequences."
The Health Ministry is expected to weigh a slew of new tightened restrictions, including closing stores and prohibiting gatherings.
The threshold set for the government for imposing further restrictions is 2,500 new coronavirus cases in 24 hours, or if the R number, representing the average number of people a carrier of the virus infects, reaches 1.32. (Haaretz)
TUESDAY
10:07 P.M. Nearly half of coronavirus tests come back positive in Gaza
The Gaza Health Ministry has reported that 935 more people tested positive for the coronavirus in the Strip over the past 24 hours, the results of 2,088 tests.
According to this data, nearly half, or 44.7 percent, of all coronavirus tests conducted in Gaza came back positive. (Jack Khoury)
12:30 P.M. Israel on track for more restrictions as daily COVID-19 cases approach cabinet limit
Israel's Health Ministry recorded 2,330 new COVID-19 cases on Monday, representing a sustained spike in the virus in the last week.
This is the third time in the past week in which the daily toll has exceeded 2,000, bringing the country closer to tighter restrictions.
The coronavirus cabinet stated that further measures will be taken to combat the spread of coronavirus if the daily infection rate exceeds 2,500. (Haaretz)
10:30 A.M. Number of serious COVID cases spike in Gaza
The Health Ministry in Gaza has reported a spike in serious coronavirus cases.
In the last 24 hours, the total patients in serious condition has risen to 226, with 40 more patients on ventilators. (Jack Khoury)
9:30 A.M. Decision on national vaccine rollout expected today, senior health official says
Professor Chezy Levy, the Health Ministry's Director General, said that health professionals are in the process of regulating the COVID-19 vaccine, and that a decision on the national rollout is anticipated later today.
"I assume we will start vaccinating next week," he said about the Pfizer-BioNTech vaccine that was approved by the U.S. Food and Drug Administration on Friday.
He also added that it was "very possible" that Prime Minister Benjamin Netanyahu would be vaccinated on Saturday.
Levy, however, warned that Israel could face "further restrictions in the near future" in light of increased infection rates. "We could end up with 4000 confirmed cases in a day. We cannot allow ourselves to get there." (Haaretz)
8:46 A.M. More Israelis are getting the flu shot this year, and it's working
The proportion of people getting the flu vaccine this year is 83 percent higher than it was last year, according to a report published last week by the Israel Center for Disease Control.
As a result, incidence of the flu has been lower than in previous years, the report said. This has been reflected in a drop in the number of people arriving at clinics and hospitals with breathing problems or pneumonia.
The report was published shortly before the launch of a large-scale campaign to vaccinate Israelis against the coronavirus. The Health Ministry and the health maintenance organizations have been urging people to get their flu shots early in the hope of getting as many people as possible vaccinated against the flu before the coronavirus vaccine campaign starts.
The surge in the number of people getting flu shots stems from fear of being hit by a double whammy – the flu and the coronavirus. (Ido Efrati)
>> Click here to read the full report
8:19 A.M. With millions of coronavirus vaccines on the way, Israel is in a good place to start inoculation drive
The recently installed coronavirus czar, Prof. Nachman Ash, expressed hope on Monday that a vaccination campaign in Israel would allow normal life to resume by Passover, which begins March 28. Ash's remarks to Army Radio are based on the health system's expectation that by then some 7 million doses of vaccine will have arrived. However, not all officials involved with the vaccines share Ash's optimistic view.
Pfizer, whose vaccine was the first to be approved by the U.S. Food and Drug Administration, has committed to providing Israel with 4 million doses, apparently by the end of this month. According to the understandings with Pfizer, this number is expected to reach 7 million during the first quarter of next year. In addition, the FDA is expected to approve Moderna's vaccine shortly; that company is expected to supply Israel with 6 million doses, some of them in the first quarter.
Israel is in a better position to conduct a national vaccination campaign than many other countries. The population is relatively small and the distance between the "periphery" and the central cities is scant. There is also a logistical system that can store and transport the vaccines even at the extreme temperatures required by the Pfizer vaccine. Israelis generally respond well to vaccination campaigns and most of all, the HMO system is accessible, effective and more experienced than those of other countries in coping with large numbers of people. (Amos Harel)
>> Click here to read the full report
MONDAY
10:25 P.M. Uncertainty clouds Palestinian coronavirus vaccination campaign
The Palestinian Authority is preparing to launch its coronavirus vaccination campaign, but officials say it's still unclear whether they will be able to get any vaccines besides the Russian Sputnik V.
Senior PA officials said the amount of Russian vaccine they were promised should suffice for the Gaza Strip as well as the West Bank. But sources in Israel and in international organizations active in Gaza said it's not yet clear what solutions will be available for Gazans.
"We're in a state of uncertainty," a senior PA Health Ministry official told Haaretz. "It's also unclear when the vaccine will arrive in quantities that can really provide a solution for most of the population." (Jack Khoury) Read the full story here...
10:08 P.M. Health Ministry tells HMOs to prepare to begin vaccinating public next Wednesday, earlier than planned
The Health Ministry has instructed the country's health maintenance organizations to prepare to begin administering the coronavirus vaccine to the public on December 23, Wednesday of next week – four days earlier than initially planned. Medical workers at hospitals are expected to be vaccinated even earlier, at the beginning of next week.
The HMOs have already begun preparing for a drive that aims to vaccinate some 60,000 Israelis every day. To this end, they are creating special centers for rapid vaccinations and plan to use vehicles containing vaccination facilities for areas that are more geographically isolated. Training began on Sunday for nurses expected to take part in the vaccination drive.
Beginning the vaccinations next Wednesday depends on the HMOs being prepared. According to a source at one HMO, they will be ready by that date.
The vaccination drive will at first prioritize medical staff and people over the age of 80. Further groups will be prioritized in accordance with the rate at which vaccine doses arrive in the country. (Ido Efrati)
6:23 P.M. Israel's government-run biological research center gets green light for phase II clinical trials of its vaccine
Israel's government-run Institute for Biological Research has received the green light to begin the phase II clinical trial of its coronavirus vaccine, the Defense Ministry announced on Monday. The phase II trial will include 1,000 healthy volunteers aged 18 and up, according to a ministry statement. The phase II trial will be conducted over several months, and if it is successful, the phase III trial, involving up to 30,000 volunteers, will begin. (Yaniv Kubovich)
5:19 P.M. Central bank chief warns of long-term joblessness
Bank of Israel Governor Amir Yaron warned on Monday of the threat of long-term unemployment in Israel as the hundreds of thousands now on unpaid leave due to the coronavirus crisis end up joining the ranks of the jobless.
"When we examine the forecasts for unemployment and the labor market, there is evidence that the job market will take a long time to return to its former strength even if the economy recovers. Unemployment rates are very high," Yaron told the annual Eli Hurwitz Conference on Economy and Society.
If the government is forced to impose additional lockdowns and other measures over the next few months, the jobless rate will be 14%, Yaron said. If Israel continues to exit from the second lockdown in a gradual, controlled manner through the second quarter of 2021, the rate will remain an elevated 8%. (Nati Tucker)
>> Click here to read the full report
4:00 P.M. Netanyahu enters quarantine after contact tracing finds he met with coronavirus carrier
Prime Minister Benjamin Netanyahu is entering quarantine until Friday after meeting with a confirmed coronavirus case, his office said Monday. Netanyahu was tested for the virus on Sunday and Monday, and both tests were negative. (Noa Landau)
2.41 P.M. New survey reveals COVID-19 restrictions hurt religious pluralism in Israel
For the first time, Herzliya topped the 2020 Municipal Religious Freedom Index in a tie with Tel Aviv which held the number one spot the previous year.
The survey, compiled by Israel Hofsheet, an organization advocating for cultural and religious pluralism in Israel, showed how difficult it has been to assess the level of gender equality after coronavirus restrictions shut down swimming pools, public and religious.
Municipal pride parades were canceled while most of the newly launched public transportation systems provided on Shabbat by some municipalities were suspended for fear of spreading coronavirus. (Allison Kaplan Sommer)
Read the full article here
11:41 A.M. Israel surpasses 3,000 COVID deaths as nation prepares for vaccine rollout
The Health Ministry announced on Monday that 3,003 people have died from COVID-19 so far, while the number of active cases stands at 17,691. Of those, 383 are in critical condition and 100 are breathing with the aid of ventilators. According to the data, 1,710 new cases were diagnosed on Sunday.
This comes as Israel prepares for a vaccination rollout next week, starting with hospitals and medical clinics. (Haaretz)
10:40 A.M. Health official estimates 'return to normal' after 60 percent of population vaccinated
Restrictions will be lifted and "life will return to normal" when about 60 percent of the population is vaccinated, said Israel's coronavirus czar Prof. Nachman Ash, estimating that this goal will be achieved by March or April.
Data indicates that Israel is experiencing a "renewed outbreak," said Ash, who cited a government report forecasting the number of daily coronavirus cases to rise to 2,500 by the end of the month.
Commenting on reports that Israeli tourists are contracting coronavirus during trips to the United Arab Emirates, which is considered to be a green country by Israel, Ash said that the list of countries that are exempt from travel quarantine is determined based on "various considerations, including health considerations." (Haaretz)
SUNDAY
11:11 P.M. Hundreds of Israelis expected to return from UAE with COVID-19
Health ministry officials say they expect at least 240 of the travelers to test positive for coronavirus after their return to Israel.
More than 15,000 Israelis visited the UAE in the first half of December and a similar number is expected to travel to the Persian Gulf state during the second half of the month, bringing the total number in December to at least 30,000. (Ido Efrati)
Read the full article here
10:55 P.M. Government announces new rules for passengers at Ben-Gurion International Airport
The health and transportation ministries announced new instructions for passengers at Ben-Gurion International Airport on Sunday, in light of long lines over the past week.
Under the new rules, those arriving from so-called green countries – those categorized as having a low rate of infection – will not be questioned upon their arrivals. No more than four planes will be allowed to disembark at the same time, with no more than two arriving from "red" countries. Disembarking will be supervised and will be done in groups of 20-30 people.
For departures, check-in counters will open four hours prior to takeoff and the number of counters will be doubled. (TheMarker)
Read the full article here
10:04 P.M. As cases keep rising, Palestinian health officials stand by closures
Between Thursday afternoon and Sunday afternoon, 71 Palestinians died of COVID-19 in the West Bank and the Gaza Strip, with nearly half of them between Friday and Saturday alone. The high number, together with the nearly 2,000 new cases being diagnosed every day, strengthens the position of Palestinian health officials that the closures imposed by the Palestinian Authority must be maintained.
Health Minister Dr. Mai al-Kaila said in an interview with Voice of Palestine Radio that the high infection rate was very serious and does not bode well for the future.
For three weeks, various enclaves of the West Bank have been under a night-and-weekend lockdown, with the open-air markets, stores, malls, offices and mosques closed. Only pharmacies and bakeries are allowed to open. Pedestrian traffic is significantly reduced, as are the opportunities for gatherings.
Steps taken so far by the PA have increased tensions between authorities and the large clans in Hebron, a commercial hub for the West Bank, who claim that their city is being discriminated against – compared to Ramallah, for example.
The tensions led to violent clashes on Friday between Hebron residents and Palestinian security forces, with reports of injuries on both sides. In response, the governor of Hebron announced that butcher stores, greengrocers and grocery stores additional food stores would be allowed to open from 6 A.M. to 7 P.M.. (Amira Hass)
7:36 P.M. Health Ministry extends restrictions on three northern Arab cities
The ministerial committee on restriced areas decided to extend special measures on three northern Arab towns, where the rate of infection remains high, the Health Ministry and the Prime Minister's Office said in a statement.
The towns of Kafr Kanna and Sakhnin will remain restricted areas until Friday at 7.00 P.M. while the period in Daliat al-Carmel is extended through Thursday at 07.00 P.M. (Noa Landau)
7:13 P.M. Central bank announces credit scheme to help small businesses
The Bank of Israel said on Sunday it would start offering repo transactions with supervised non-bank credit providers to increase the supply of credit to very small businesses struggling to borrow during the COVID-19 crisis.
It said the new monetary tool would begin operating in the first week of January, with the objective of boosting credit supply to these businesses beyond what is issued by banks. (Retuers)
>> Click here to read the full report
2:14 P.M. Health Ministry shortens quarantine to 10 days
The Health Ministry has decided that starting on Tuesday, mandatory quarantine for the coronavirus would be further shortened from 12 days to 10 days, so long as the person in isolation tests negative for COVID-19 twice.
The ministry said the first test must be done as soon as the person enters quarantine, and the second on the ninth day after exposure to the virus, with a period of at least 24 hours in between. The decision to shorten the quarantine period for suspected but unconfirmed cases is based on research showing that most virus cases develop symptoms within the first week after infection, and that 97 percent of cases develop symptoms by the 11th day after infection.
The quarantine period was recently shortened from 14 days to 12, also conditioned on two tests. (Ido Efrati)
12:15 P.M. Netanyahu and the health minister visit a vaccine center in Tel Aviv, herald the 'beginning of the end'
Prime Minister Benjamin Netanyahu said Israel's vaccination campaign could start earlier than planned. According to the existing plan, the general public would be offered the vaccine starting December 27.
During a visit on Sunday to the Tel Aviv vaccine center of HMO Maccabi Health Services, Netanyahu and Health Minister Yuli Edelstein celebrated the "beginning of the end of the pandemic," emphasized the readiness of HMOs to carry out the vaccination campaign, and urged citizens to adhere to coronavirus guidelines.
Remarking on the timeline of the vaccination campaign, Health Minister Yuli Edelstein said that preparation is in "very advanced stages" and that vaccinations may begin earlier than anticipated, saying that medical personnel may be able to be vaccinated as early as next week.
HMOs would start offering vaccines to the general public a week after health workers start getting it, with people over 80 and those with preexisitng conditions at top priority. The Health Ministry plans to vaccinate 60,000 people a day.
Edelstein also took the opportunity to directly respond to criticisms hurled at the HMOs and the vaccination campaign, saying that we have to "fight fake news."
Like Netanyahu, the health minister praised the HMOs, describing their efforts as an "exceptional deployment," and characterized Israel as a leader in the global race against the virus: "In the coming days, we will bring Israel news that it will be one of the first countries in the world to be vaccinated." (Noa Landau)
9:15 A.M. Likud lawmaker David Bitan hospitalized in intensive care with COVID-19
Likud lawmaker David Bitan was admitted to the intensive care unit of Sheba Medical Center, Tel Hashomer in Ramat Gan overnight Saturday, following a drop in his blood oxygen levels less than a week after he tested positive for the virus last Monday.
Until his blood oxygen levels dropped, Bitan had not shown "any signs of distress" and received at-home treatment over the past few days, his family said Sunday morning. They added the decision to transfer him to the hospital was made upon consultation with a doctor and so that Bitan could receive more constant care.
When Bitan announced that he had contracted the virus last Monday, December 7, he noted that he was experiencing only mild symptoms.
The 60-year-old lawmaker's diagnosis came just five days after one of his advisers tested positive for the virus, and he has not been to the Knesset since, according to the results of an epidemiological investigation. At least five other lawmakers have been asked to self-isolate following Bitan's diagnosis: Miki Zohar, Haim Katz, Ofir Katz, Etty Atia of Likud, and Omer Yankelevich of Kahol Lavan. (Ido Efrati and Jonathan Lis)
12:30 A.M. Israel confirms over 1,800 new cases diagnosed during weekend
Israel released its latest COVID-19 figures gathered over the weekend, showing a slight decline in new cases from previous days. 1,818 new cases were diagnosed, bringing the number of active cases to 17,650. 338 Israelis are in critical condition, with 103 on ventilators. (Haaretz)
SATURDAY
7:30 P.M. Palestinians expect four million doses of Russian vaccine
The Palestinian Authority expects to receive about four million doses of the Russian coronavirus vaccine, said the commissioner of public health in the PA's health ministry on Saturday evening.
Dr. Osama Anjar said in an interview for Kol Palestine that the vaccines will arrive towards the end of December or in early January, and that the PA is currently in the midst of discussions with the aim of procuring additional vaccines from other sources.
Palestinian Health Minister Dr. Mai Al-Kila said Saturday morning, in conversation with journalists in Ramallah, that 150,000 vaccines are expected to arrive in the first shipment, and that priority will be given to medical and security personnel, as well as those working in media outside of their offices or homes.
Ahead of and until the arrival of the vaccines, the Palestinian Health Ministry transferred all coronavirus patients in the West Bank to a hospital in Nablus. (Jack Khoury)
5:15 P.M. Palestinians report highest death toll in a single day
The West Bank and the Gaza Strip registered the highest number of fatalities linked to COVID-19 in a single day in the last 24 hours, the Palestinian Health Ministry said.
Seventeen people died in the West Bank, three in East Jerusalem, and another twelve in the Gaza Strip.
The rising trend is also evident in the number of patients in serious condition and those connected to ventilators. There are currently 83 patients seriously ill in the West Bank, 26 of them on ventilators. The number of people in serious condition in Gaza has risen to 174; official data did not say how many were connected to ventilators.
Authorities enforced a full lockdown over the weekend in order to curb the rate of infections. Of the 5,000 tests conducted in the West Bank and the 1,600 conducted in the Gaza Strip, 21 percent came back positive, according to the Health Ministry. (Jack Khoury)
FRIDAY
5:30 P.M. New daily cases keep rising, nearing 2,500 target
Israel has confirmed 2,126 new coronavirus cases over Thursday, continuing a rise in the daily rate of inefction over the past three days.
This is the highest number of new daily cases since October 13, when more than 2,500 were registered in a day. This is the target the cabinet has set to impose more restrictions in a bid to curb the spread of the virus, after deciding earlier this week against measures over the Hanukkah holiday, which began on Thursday.
According to Health Ministry figures, 2.7 percent of the 71,290 coronavirus tests conducted on Thursday returned a positive results, only slightly up from Wednesday.
While Israel sees a rise in active cases, up to the current 16,400, the West Bank and the Gaza Strip are both seeing modest declines, with 15,951 and 9,834 active cases, respectively. (Haaretz)
08:55 A.M. Health minister congratulates Pfizer
Health Minister Yuli Edelstein congratulated Pfizer on Friday after a panel of outside advisers to the U.S. Food and Drug Administration voted overwhelmingly to endorse emergency use of the company's coronavirus vaccine.
"I am pleased to hear that Pfizer's vaccine has passed a critical phase with FDA's approval. This is a great message for Israeli citizens as well. I instructed the health ministry staff to review the approval and submit their recommendations in the coming days," Edelstein said in a statement (Ido Efrati)
4:15 A.M. U.S. FDA approves Pfizer vaccine for emergency use
The U.S. Food and Drug Administration (FDA) authorized the Pfizer-BioNTech COVID-19 vaccine for emergency use on Friday, marking a turning point in the United States where the pandemic has killed more than 292,000 people.
The inoculations will begin within 24 hours and will be free for all Americans, according to President Trump.
The FDA said the vaccine can be given to people aged 16 and older. Healthcare workers and elderly people in long-term care facilities are expected to be the main recipients of a first round of 2.9 million doses.
Israel's Health Ministry said this week that it is awaiting FDA approval before a national vaccine roll-out, which will swiftly follow the U.S. body's decision. (Reuters)
THURSDAY
6:30 P.M. Kafr Manda restrictions extended
The ministerial committee in charge of declaring areas as coronavirus restricted zones has approved a Health Ministry recommendation to extend the restricted status of Kafr Manda for two additional days, until December 13 at 7 P.M.
The Arab town in the Galilee was first classified as a restricted zone on Sunday. (Ido Efrati)
4:45 P.M. Netanyahu visits pharmaceutical company before it receives first batch of COVID-19 vaccine
Prime Minister Benjamin Netanyahu today visited the logistics center of Teva Pharmaceutical, as the company prepares to receive the first batch of the coronavirus vaccine.
Netanyahu said that Israel "is ahead of almost the entire world" in the vaccination process, and expressed pride that "the small state of nine million citizens" was among the first.
He also said that he intends to get life back to normal as soon as possible, but that this "requires the cooperation" of the public, following the cabinet announcement earlier in the day that it will opt against further restrictions over Hannukah.
The prime minister also met with the heads of Israel's health maintenance organizations earlier on in the day.
The first shipment of the Pfizer vaccine is expected to arrive in Israel by the weekend, containing a relatively small amount – 100,000 to 200,000 doses. (Noa Landau)
2:59 P.M. Cabinet decides against Hanukkah restrictions
Israeli ministers have decided to walk back on proposed coronavirus restrictions over the Hanukkah holiday, which begins on Thursday.
According to Health Minister Yuli Edelstein, further restrictions would be imposed should the rate of infection reach 2,500 new daily cases, or the R number, representing the average number of people a carrier of the virus infects, reaches 1.32, as the government's statement vowed to "tighten the restraint" in the face of increased infection.
Israel confirmed 1,986 new coronavirus cases on Wednesday, the highest daily rise since October 13, and the R number is currently at 1.26, according to Health Ministry figures.
Thursday's cabinet meeting was set to debate the proposed measures, but was stopped for a consultation between Prime Minister Benjamin Netanyahu, Health Minister Edelstein and Defense Minister Benny Gantz, following which the decision to call off the restrictions was issued. (Ido Efrati and Noa Landau)
11:15 A.M. Health Ministry officials urge stricter measures with immediate effect
Health Ministry officials have backed proposed restrictions debated by the cabinet on Thursday, but called for stricter measures, saying "We are definitely in the third wave."
Such measures could include closing shopping malls and markets, and increasing fines – the latter of which the ministry has been demanding for weeks to no avail. Schools and non-public-facing businesses would remain open under the ministry's proposal.
A senior official said it is not about reducing infection rates, but rather preventing aggravation of current trends: "The government must understand that significant steps are needed now without delay, and not just Hanukkah restrictions." (Ido Efrati)
10:30 A.M. Netanyahu says Hanukkah restrictions won't come into effect on Thursday
Prime Minister Benjamin Netanyahu said a proposal debated by the government to impose restrictions over the Hanukkah holiday, which starts on Thursday, won't come into effect until later in the week.
Netanyahu, however, did not say when the measures will go into effect. (Noa Landau)
10:23 A.M. Cabinet debates proposed restrictions on movement over Hanukkah
The government is meeting to vote on proposed movement restrictions that would be imposed during the Hanukkah holiday, after an earlier proposal for a sweeping nighttime curfew was struck down.
According to the proposal ministers would vote on, Israelis in Jewish-majority cities and towns would be banned from visiting each others' houses and shops will be closed from 5:30 P.M. until midnight. Businesses deemed essential, such as supermarkets and pharmacies, would remain open.
The proposal also bans outdoor gatherings of more than 10 people and any indoor gathering that isn't with one's immediate family.
Similar restrictions would be imposed on Christian-majority communities over Christmas. (Noa Landau)
8:35 A.M. New daily cases in Israel hit two-month high after record number of tests
Israel confirmed 1,986 new coronavirus cases on Wednesday, the highest daily rise since October 13, when that figure was at more than 2,500. This brings the number of active cases to 15,716.
The rate of positive coronavirus tests, however, was on 2.6 percent, similar to that in previous weeks. In total, 73,146 tests were conducted on Wednesday, according to Health Ministry figures, the highest number since the outbreak began.
564 patients are currently hospitalized, of whom 318 are in serious condition and 100 on life support. The number of deaths remains at 2,934. (Haaretz)
For previous updates, click here
Click the alert icon to follow topics:
SUBSCRIBERS JOIN THE CONVERSATION FASTER
Automatic approval of subscriber comments.

NOW: 40% OFF
ICYMI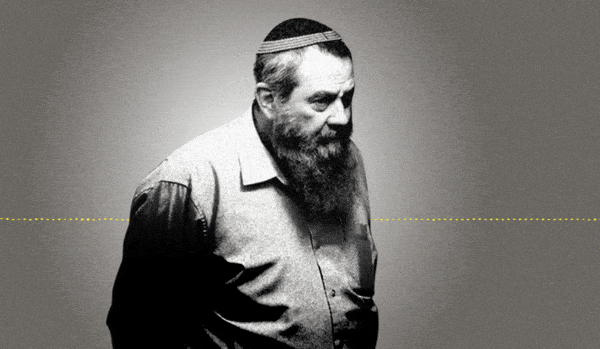 Jewish Law Above All: Recordings Reveal Far-right MK's Plan to Turn Israel Into Theocracy
Why I'm Turning My Back on My Jewish Identity
Down and Out: Why These New Immigrants Ended Up Leaving Israel
The Reality Behind 'The White Lotus' Sex Work Fantasy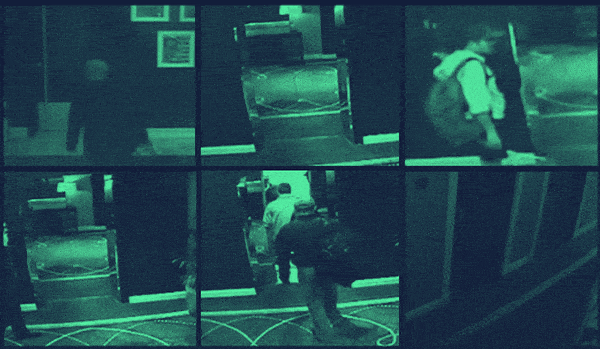 This 'Dystopian' Cyber Firm Could Have Saved Mossad Assassins From Exposure
Comeback Kid: How Netanyahu Took Back Power After 18 Months in Exile