Coronavirus Israel Live: U.S. FDA Approves Pfizer Vaccine for Emergency Use
Cabinet walks back on proposed Hanukkah restrictions as PM sets December 27 target date to start vaccinating ■ New daily cases hit two-month high after record number of tests ■ Palestinians holding Israeli work permits to be tested for COVID at checkpoints
President Donald Trump listens to FDA Commissioner Stephen Hahn (R) speaking on the latest developments of the coronavirus outbreak, in Washington, D.C., March 19, 2020
Credit: BRENDAN SMIALOWSKI - AFP
This story is no longer being updated. For our most recent coverage, follow live updates here
Israel, the West Bank and Gaza are dealing with a renewed coronavirus outbreak, leading to proposals and measures intended to curb its spread and mitigate the economic ramifications of the crisis by both Israeli and Palestinian authorities.
Israel currently has 16,400 active cases; 2,969 people have died. In the West Bank, there are 16,561 active cases and 839 deaths, and in Gaza 9,953 active cases and 169 deaths.
LIVE UPDATES
4:15 A.M. U.S. FDA approves Pfizer vaccine for emergency use
The U.S. Food and Drug Administration (FDA) authorized the Pfizer-BioNTech COVID-19 vaccine for emergency use on Friday, marking a turning point in the United States where the pandemic has killed more than 292,000 people.
The inoculations will begin within 24 hours and will be free for all Americans, according to President Trump.
The FDA said the vaccine can be given to people aged 16 and older. Healthcare workers and elderly people in long-term care facilities are expected to be the main recipients of a first round of 2.9 million doses.
Israel's Health Ministry said this week that it is awaiting FDA approval before a national vaccine roll-out, which will swiftly follow the U.S. body's decision. (Reuters)
FRIDAY
2:59 P.M. Cabinet decides against Hanukkah restrictions
Israeli ministers have decided to walk back on proposed coronavirus restrictions over the Hanukkah holiday, which begins on Thursday.
According to Health Minister Yuli Edelstein, further restrictions would be imposed should the rate of infection reach 2,500 new daily cases, or the R number, representing the average number of people a carrier of the virus infects, reaches 1.32.
Israel confirmed 1,986 new coronavirus cases on Wednesday, the highest daily rise since October 13, and the R number is currently at 1.26, according to Health Ministry figures.
Thursday's cabinet meeting was set to debate the proposed measures, but was stopped for a consultation between Prime Minister Benjamin Netanyahu, Health Minister Edelstein and Defense Minister Benny Gantz, following which the decision to call off the restrictions was issued. (Ido Efrati and Noa Landau)
11:15 A.M. Health Ministry officials urge stricter measures with immediate effect
Health Ministry officials have backed proposed restrictions debated by the cabinet on Thursday, but called for stricter measures, saying "We are definitely in the third wave."
Such measures could include closing shopping malls and markets, and increasing fines – the latter of which the ministry has been demanding for weeks to no avail. Schools and non-public-facing businesses would remain open under the ministry's proposal.
A senior official said it is not about reducing infection rates, but rather preventing aggravation of current trends: "The government must understand that significant steps are needed now without delay, and not just Hanukkah restrictions." (Ido Efrati)
10:30 A.M. Netanyahu says Hanukkah restrictions won't come into effect on Thursday
Prime Minister Benjamin Netanyahu said a proposal debated by the government to impose restrictions over the Hanukkah holiday, which starts on Thursday, won't come into effect until later in the week.
Netanyahu, however, did not say when the measures will go into effect. (Noa Landau)
10:23 A.M. Cabinet debates proposed restrictions on movement over Hanukkah
The government is meeting to vote on proposed movement restrictions that would be imposed during the Hanukkah holiday, after an earlier proposal for a sweeping nighttime curfew was struck down.
According to the proposal ministers would vote on, Israelis in Jewish-majority cities and towns would be banned from visiting each others' houses and shops will be closed from 5:30 P.M. until midnight. Businesses deemed essential, such as supermarkets and pharmacies, would remain open.
The proposal also bans outdoor gatherings of more than 10 people and any indoor gathering that isn't with one's immediate family.
Similar restrictions would be imposed on Christian-majority communities over Christmas. (Noa Landau)
8:35 A.M. New daily cases in Israel hit two-month high after record number of tests
Israel confirmed 1,986 new coronavirus cases on Wednesday, the highest daily rise since October 13, when that figure was at more than 2,500. This brings the number of active cases to 15,716.
The rate of positive coronavirus tests, however, was on 2.6 percent, similar to that in previous weeks. In total, 73,146 tests were conducted on Wednesday, according to Health Ministry figures, the highest number since the outbreak began.
564 patients are currently hospitalized, of whom 318 are in serious condition and 100 on life support. The number of deaths remains at 2,934. (Haaretz)
WEDNESDAY
8:41 P.M. Quarantine to be shortened to 10 days with two negative tests, health minister says
Health Minister Yuli Edelstein said that the Health Ministry has decided "after long discussions" that those who test negative for the coronavirus twice can leave self-isolation after 10, rather than 14 days.
In a joint press conference with Prime Minister Benjamin Netanyahu, Edelstein said that the decision is "good news for the Israeli economy as well as for citizens."
He added, in what he likened to a miracle, that Israel's vaccination program will be started in the coming weeks, with an increased shipment of doses. Those who receive the inoculation will receive a certificate that will grant them full freedom of movement. "This is the only way to we can return the market to economic activity," he said. (Ido Efrati)
8:38 P.M. Israel to start vaccinating on December 27, Netanyahu announces
Prime Minister Benjamin Netanyahu announced Israel aims to vaccinate 60,000 people a day starting on December 27.
Earlier on Wednesday, Israel recieved the first batch of Pfizer vaccines. Netanyahu said a second delivery is expected on Thursday. (Noa Landau)
>> Click here to read the full report
7:09 P.M. Government weighing ban on visiting others' homes during Hanukkah
As an alternative to the nighttime curfew, a plan the government scrapped on Tuesday, the government is considering forbidding Israelis from visiting the homes of others during the Hanukkah holiday, which starts Thursday evening, from 5:30 P.M. Shops will also close at that time.
Ministers will vote on the proposal, which applies to Jewish areas only, on Thursday. (Noa Landau)
>> Click here to read the full report
1:52 P.M. Palestinians holding Israeli work permits to be tested for COVID at checkpoints
As the coronavirus infection rate rises in the West Bank, paired with the rise in infection rates cross Israel, authorities declared that on Thursday, sample coronavirus tests will be carried out at checkpoints for Palestinians in possession of a permit to work in Israel.
The tests will be carried out by the Alon Command, the Israel Defense Forces program in charge of epidemiological investigations, in partnership with the Civil Administration, which administers the West Bank.
Palestinian workers will have to give consent to undergo testing. Those who refuse testing will not be permitted to enter Israel. (Hagar Shezaf)
10:00 A.M. Israel sees drop in daily coronavirus cases
Since yesterday, 683 Israelis tested positive for the coronavirus, bringing the total number of patients to 348,968. There 310 patients are in serious condition, 18 fewer than yesterday.
There are currently 113 patients on ventilators, 20 more than yesterday. No deaths were recorded yesterday, with the number remaining at 2,932.
Yesterday, 69,778 tests were conducted, and the percentage of positive tests stood at 2.5 percent. (Haaretz)
9:55 A.M. First Pfizer vaccines arrive in Israel, Netanyahu says will be first Israeli to get vaccinated
The first shipment of Pfizer's coronavirus vaccines arrived in Israel on Wednesday morning. According to sources within the Health Ministry, it is expected to include 200,000 doses.
Speaking at Ben-Gurion Airport as the shipments arrived, Prime Minister Benjamin Netanyahu said, "I want the people of Israel to be vaccinated, and in order to do so I want to lead by example. I plan to be the first to be vaccinated in Israel.
"I believe in this vaccine. I expect that it will pass all the necessary approvals in the coming days."
On Tuesday, the Health Ministry's director general told hospitals and health clinics that Israel's first batch of vaccines is expected to arrive on December 20. Hospitals are set to start vaccinating people that same week, while HMO's will begin vaccinations the following week. (Noa Landau)
>> Click here to read the full report
9:19 A.M. First COVID-19 vaccines are a scientific victory, but these challenges remain
Margaret Keenan, a 90-year-old British woman, was the first person to receive the coronavirus vaccine made by Pfizer and BioNTech on Tuesday, as the United Kingdom – the first country to approve the vaccine – began inoculating its population. In the coming weeks, 800,000 British citizens will be vaccinated.
The innovative vaccine produced by Pfizer (with its partner BioNTech) and a similar one manufactured by Moderna, which is expected to be approved shortly, are a scientific triumph. They are the product of an unprecedented mobilization of the global scientific community against the coronavirus.
"When you begin something in any particular laboratory, you never know if it will lead to anything or not" said Hebrew University President Prof. Asher Cohen in conversation with Haaretz last April.
"But when we're talking about thousands of labs that are doing it in tandem, there is no doubt that in the near future, sooner than most people think, solutions will be found." (Asaf Ronel)
>> Click here to read the full report
8:45 A.M. Israel's cabinet shows how not to defeat a pandemic
It would face stiff competition, but when historical research is done on how Israel addressed the coronavirus pandemic, "How Not to Defeat a Pandemic" would be a fitting title to describe the coronavirus cabinet's decision on Monday to impose a nighttime curfew.
More than anything else, the decision to impose the curfew and later apparently rolling back the move reflect the problems that have been afflicting the coronavirus cabinet and the entire cabinet of ministers in their handling of the pandemic for a long time: their hesitation to deal with specific sectors of the population where the spread of the virus is the greatest and the resulting ease with which liberties are denied the country's population as a whole.
Sometimes it's as if the government has almost been on automatic pilot: The entire population will bear the brunt of new restrictions and surely they already know why. (Amos Harel)
2:07 A.M. Top Israeli security officials resign as National Security Council grapples with COVID-19 strain
Two senior National Security Council officials have announced their intention to leave their posts, with sources in the NSC citing an excessive workload as the council fulfills a main role in battling the country's coronavirus crisis.
NSC deputy head Big. Gen Yigal Slovik, the council's official in charge of handling the coronavirus crisis, and the head of security policy, Brig. Gen. Mordechai Kahana, notified National Security Adviser Meir Ben-Shabbat of plans to resign in the past few days. Both have served in their posts for two years.
The NSC pins their desire to resign on the extremely unusual workload the council has been dealing with since the outbreak of the coronavirus, which many describe as almost impossible.
A senior NSC official told Haaretz that Slovik and Kahana "are concluding a long and challenging tenure, and they have fulfilled their position in an admirable manner," adding that Ben-Shabbat and the Prime Minister's Office "cherish their contribution to the country." (Amos Harel)
TUESDAY
10:45 P.M. Israel approves reopening of malls from Wednesday
Israel has approved the reopening of shopping malls from Wednesday morning.
The government were also set to push forward a nighttime lockdown from Wednesday evening to prevent an expected spike over Hannukah. However, it is exploring alternatives, and will reconvene on Wednesday. (Noa Landau)
10:15 P.M. Director general of Education Ministry goes into self-isolation
Director General of the Education Ministry, Amit Edri, will go into quarantine after he was in contact with somebody who has tested positive for coronavirus last week.
Edri has taken a COVID-19 test and entered self-isolation in his home, in accordance of Health Ministry guidelines. The minister said that he is not showing any symptoms, and will continue working from home. (Shira Kadari-Ovadia)
7:30 P.M. Health Ministry says vaccines expected to arrive on December 20
The Health Ministry's director general told hospitals and health clinics on Tuesday that Israel's first batch of vaccinations is expected to arrive on December 20.
Hospitals are set to start vaccinating people that same week, while HMO's will begin vaccinations the following week. (Ido Efrati)
6:00 P.M. Government backtracks on nighttime curfew due to 'legal obstacles'
The Prime Minister's Office said it will explore alternative modes of preventing gatherings during Hannukkah and New Years due to 'legal obstacles' in implementing a nighttime curfew.
The Health Ministry, which objects to the nighttime curfew, will continue working on a proposal, the Prime Minister's Office said.
The government meeting that was set for Tuesday night will be delayed until Wednesday. (Noa Landau)
5:17 P.M. Health Ministry's reluctance to impose nighttime curfew creates legal obstacles, deputy AG says
Deputy Attorney General Raz Nizri said Monday that imposing a nighttime curfew without the Health Ministry's approval would create legal obstacles to implementing it.
The ministerial committee responsible for Israel's coronavirus response decided Monday to impose a nighttime curfew starting Wednesday as the number of new COVID cases keeps rising.
The decision is pending a government vote on Tuesday.
But Health Ministry officials later said that the curfew would not have a real effect on curbing the incidence of disease.
Nizri told the ministers that it would be hard defending the curfew before the High Court of Justice if a legal challenge is filed. He added that it would be impossible to justify restrictions on basic rights, like freedom of movement, without presenting a professional explanation showing their efficacy in curbing infection rates.
Nizri also said that imposing a nighttime curfew would go against the coronavirus law approved by the Knesset, which determines that the government must be convinced that the measure is necessary and is likely to help in the fight against the virus.
The ministers are yet to decide when the curfew would go into effect. (Netael Bandel and Ido Efrati)
2:13 P.M. Knesset Committee reapproves Shin Bet tracking
The Knesset Foreign Affairs and Defense Committee has approved extending the use of Shin Bet cell phone tracking in the fight against the coronavirus until December 17.
The Committee led by Derech Eretz MK Zvi Hauser, unanimously approved giving the security service the authority "to aid in the effort against the coronavirus" through next week. (Jonathan Lis)
11:51 A.M. Netanyahu says curfew among plans for avoiding lockdown
Prime Minister Benjamin Netanyahu said Tuesday that coronavirus infection rates have been rising dramatically in past days, and that starting Wednesday, "A plan will be enacted to lower the infection rate in an attempt to avoid a lockdown."
He continued, "We are considering a series of steps that we will need to decide on this evening or in cabinet discussions" regarding a night curfew and restricting movement between areas with higher and lower rates of infection.
10:05 A.M. Central Election Committee looking at drive-thru polling stations in case of an election
Israel is examining the possibility of voting in drive-thru polling stations similar to drive-thru coronavirus testing centers in case the country holds another election, Central Election Committee Director Orly Ades told the Knesset's State Control Committee.
The challenge of running an election while Israel is still dealing with the pandemic is massive, Ades said, warning that her organization would need no less than 90 days to prepare.
Ades said that the Election Committee had asked support from local authorities to find additional spaces to open more polling stations, but had gotten very few responses. Asked if the Central Election Committee has considered other options, such as mail-in ballots, Ades answered that the favored option was to build on existing structures. "If we are on the verge of another election, this is not a time for a revolution," she added. (Jonathan Lis)
>> Click here to read the full report
MONDAY
10:45 P.M. Coalition whip Miki Zohar to go into self-isolation
Likud MK and government whip Miki Zohar will self-isolate following contact with another lawmaker from his party, David Bitan, who tested positive for the virus.
Zohar wished a speedy recovery to Bitan, and will be tested for coronavirus on Tuesday. (Jonathan Lis)
10:15 P.M. Israelis must present COVID test when returning from abroad to be able to quarantine at home
Israel's coronavirus cabinet has announced new measures on re-entering the country, conditioning home isolation on a negative coronavirus test.
If Israelis are unable to present a negative COVID-19 test, they will be required to self-isolate in a state-run facility. (Ido Efrati)
>> Click here to read the full report
10:00 P.M. Sakhnin and Kafr Kana to go into five day lockdown
The ministerial committee on restricted zones has announced it will impose additional restrictions on the northern Arab towns of Sakhnin and Kafr Kana, starting Tuesday at 7 P.M. until Sunday December 13. (Noa Landau)
9:32 P.M. First delivery of Pfizer's vaccine expected in Israel on Thursday
Israel expects to receive the first batch of Pfizer's coronavirus vaccine on Thursday, health officials say, to coincide with an FDA hearing on approving its emergency use.
Only about 200,000 doses of the vaccine are expected as part of the first delivery – enough for 100,000 people. (Ido Efrati)
9:08 P.M. Israel's coronavirus cabinet decides on nighttime curfew starting Wednesday
The ministerial committee responsible for Israel's coronavirus response decided to impose a nighttime curfew starting Wednesday in a bid to curb the spread of the virus, pending a government vote on Tuesday.
The measure would last through to January 2 – and will cover Hanukkah, Christmas and New Year's Eve, unless ministers decide otherwise based on infection rates.
While ministers accepted the National Security Council's proposal, setting potential exit points, specific restrictions as part of the curfew, including when it would apply each day and what would be allowed during curfew hours, will be decided on Tuesday.
Other measures affecting trade, education, tourism and culture remain in place.
The Health Ministry and the Prime Minister's Office added that the restrictions "won't limit the right to protest." (Noa Landau)
>> Click here for the full report
6:05 P.M. National Security Council proposes nightly lockdown over Hanukkah
The National Security Council has proposed a nighttime curfew over the Hanukkah period, with further steps being taken if the daily number of new confirmed cases continue to rise.
The proposal would impose a nightly lockdown nationwide between the eve of Hannukah, December 10, until December 20. If the number of new cases per day is higher than 3,500 a day, the proposal would close shops and some businesses until January 2. If the number of new cases a day is not lower than 4,500 by January 2, the National Security Council proposed a full national lockdown. The coronavirus cabinet discussed the proposal during a meeting Monday about potential measures during Hanukkah. (Noa Landau)
5:20 P.M. Gaza resumes testing as WHO delivers kits, now has enough for eight days
The Gaza Strip can resume coronavirus testing and has enough kits for eight days after receiving 19,500 coronavirus of them testing kits from the World Health Organization, the enclave's Health Ministry said on Monday. The ministry said on Sunday that the main laboratory conducting coronavirus tests in Gaza had been forced to halt operations because of a shortage of equipment. (Jack Khoury)
>> Click here to read the full report
2:00 P.M. Israeli hospital to vaccinate staff in coming weeks
Sheba Medical Center will vaccinate its employees in the coming weeks, according to a hospital-wide email in which the administration stressed the importance of vaccinating all staff. The email also included a survey to assess employees' willingness to vaccinate against the coronavirus.
Health workers are expected to be vaccinated in the first round of immunizations, along with the elderly and at-risk groups. The first shipment of vaccines is expected to arrive in Israel before the end of 2020, with rollout beginning shortly after. (Ido Efrati)
12:29 P.M. Palestinian PM says lockdown to be imposed across West Bank Governorates
Palestinian Prime Minister Mohammad Shtayyeh announced a week-long lockdown in the Governorates of Nablus, Hebron, Bethlehem and Tulkarm amid the surge in new cases there. The lockdown will go into effect on Monday at 7 P.M.
The Palestinian Health Ministry said that 1,249 new cases have been diagnosed in the West Bank over the past 24 hours and that 10 patients have died from the virus.
Seventy-six patients are currently hospitalized in serious condition, of which 18 are on ventilators. (Jack Khoury)
10:41 A.M. Only 50 percent of COVID cases can be traced, experts' report says
The Alon Command, the Israel Defense Forces program for breaking chains of coronavirus infections, has been able to trace the source of infection only in 50 percent of confirmed cases, even though it started operating three months ago.
Experts on the coronavirus cabinet have expressed their dissatisfaction with these results. "Ten months in and three months after the Alon Command began operating, we have no idea where COVID infections take place in Israel, which fundamentally impedes setting a well-thought out policy," a report released by the cabinet experts on Thursday said. (Ido Efrati)
>> Click here for the full report
SUNDAY
8:10 P.M. Netanyahu says restrictions to return as country enters third wave of virus
Warning of a "wild" rise in cases, Prime Minister Benjamin Netanyahu told a meeting of the coronavirus cabinet on Sunday that the country was entering a third wave of cases and must work to reduce the incidence of the disease. "We lowered the incidence of disease and mortality to a level that is almost the lowest among European countries," Netanyahu said. "We did it because we did not hesitate to make the correct decisions in time. Now, too, I won't hesitate to resume some of the restrictions, and the earlier we resume them, the period of the restrictions will be shorter." (Noa Landau)
5:40 P.M. Authorities extend declaration of restricted zones in three towns
The ministerial committee in charge of declaring areas as coronavirus restricted zones approved on Sunday the Health Ministry's recommendation to extend the restricted status of three towns. Kafr Manda and Yafa an-Naseriyye, both in the Galilee, will have their restricted status extended for another five days, until December 12. The city of Shfaram will have its restricted status extended for three more days, until December 10. (Ido Efrati)
5:30 P.M. Netanyahu says vaccine committee will be apolitical
Prime Minister Benjamin Netanyahu said Sunday at a meeting of the coronavirus cabinet that the committee formed to deal with vaccines and their distribution will be apolitical and purely professional. "Political aspects must be kept away from it," he said. "That's the practice in the rest of the world. We examined it in other countries and this is what they're doing there. This is a totally professional committee." (Noa Landau)
1:12 P.M. Israel prepares to start vaccination campaign this month
The country's health maintenance organizations are getting ready to vaccinate tens of thousands of Israelis against the coronavirus every day, beginning as early as later this month.
On Thursday, it was reported that the first delivery of vaccines, from Pfizer, will contain up to 4 million doses, enough for 2 million people. Initial estimates were that the first shipment would contain only 200,000 doses.
In addition, the Health Ministry signed an agreement with Moderna to triple the quantity of vaccines the company will provide Israel in 2021, from 2 million doses to 6 million – enough for 3 million people. (Ido Efrati)
11:35 A.M. Netanyahu says he hopes to make a decision regarding restrictions for the upcoming Hanukkah holiday
Netanyahu says the coronavirus cabinet will discuss different scenarios for restrictions during the upcoming Hanukkah holiday after a rise in coronavirus infection rates.
"I want it to be a happy occasion, and that you'll celebrate safely and carefully," he said in a statement.
Netanyahu added that he is in touch with Pfizer's CEO regarding speeding up the delivery of coronavirus vaccines to Israel.
"I will continue to lead the policies that we decided upon when the vaccine was under development," he said.
"As many vaccines as possible, from as many sources as possible, to vaccinate as many citizens as possible, as quickly as possible." (Yehuda Mann)
11:00 A.M. Cabinet to discuss further restrictions as infection rates spike in Eilat, Tel Aviv
The coronavirus cabinet is expected to meet Sunday afternoon to discuss the increase in coronavirus infections and the possibility of enacting new restrictions during the Hanukkah holiday, which begins on Thursday evening.
The Health Ministry designated Eilat as a "yellow city," on Sunday morning under the COVID traffic light plan, after tourism hub had long been considered to have a low infection rate. Hotels reopened at the Red Sea resort city last month as a "green island" that could accept domestic tourists with a negative coronavirus test or a doctor's note.
Tel Aviv was also designated a yellow city; Acre is now green after having been yellow. Jerusalem remains orange. Health Ministry data shows that Israel's R number – which shows how many people a coronavirus carrier infects on average – has risen to 1.24, the highest since the most recent lockdown in September. On Saturday, 1,564 people tested positive, the highest number since October 19.
The Health Ministry will demand to impose quarantine in designated hotels on Israelis arriving from countries where infection rates are high. These countries include Turkey and Greece, among others. The ministry also argues that shopping malls should be closed, seeing the government pilot to open several malls last week as a failure. (Ido Efrati and Noa Landau)
9:26 A.M. Israeli middle school students go back to school on Sunday
Seventh to ninth grade students are the last to go back to school after 3 months of remote learning.
Around 345,000 Israeli middle school students have returned to school this morning, in cities with low coronavirus infection rates.
According to the health and education ministries, students will learn in small groupd of up to 20 students, attending school at least two days a week. Schools will remain closed in cities with medium to high infection rates, continuing studies in a remote learning framework.
The Education Ministry recommended that schoolteachers prioritize reviewing content taught during the months of remote learning, as well as content that would be relevant for upcoming assessment.
Additionally, the recommendations include "incorporating social-emotional activities to strengthen resilience and wellbeing."
School principals protested the restrictions in recent days, claiming that they do not allow the students to attend classes for more than just a few hours each week.
"Firstly, they [the Health and Education Ministries] inform the media, and then afterwards, they actually see how effective the restrictions are in practice, there's no connection to reality here," Moti Arbel, an Ashdod school principal wrote to parents. (Shira Kadari-Ovadia)
For previous updates, click here
Click the alert icon to follow topics:
ICYMI
Ken Burns' Brilliant 'The U.S. and the Holocaust' Has Only One Problem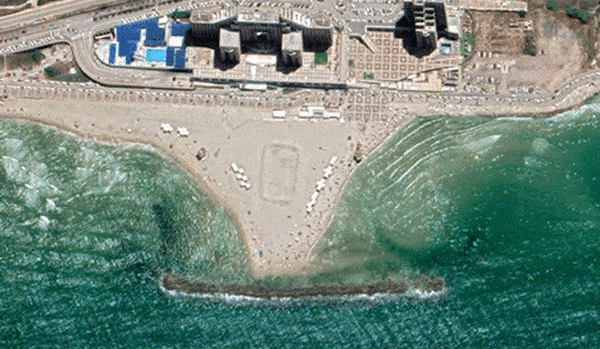 Facing Rapid Rise in Sea Levels, Israel Could Lose Large Parts of Its Coastline by 2050
As Israel Reins in Its Cyberarms Industry, an Ex-intel Officer Is Building a New Empire
How the Queen's Death Changes British Jewry's Most Distinctive Prayer
Chile Community Leaders 'Horrified' by Treatment of Israeli Envoy
Over 120 Countries, but Never Israel: Queen Elizabeth II's Unofficial Boycott