'Israel, Please Help Us Overthrow Eritrea's Autocratic Regime'
As war threatens the Horn of Africa, the leader of an Eritrean opposition movement appeals to Israel to take the long-term view, for its own strategic benefit
Tesfazion Gerhelase. His name means 'Hope of Zion' in Tigrinya.
From his home office in London, with the Israeli flag behind him, the "Hope of Zion" expresses his hope that Israel will help bring about change in Eritrea. Never before have Eritreans lived under such an oppressive regime, he says, adding: "We want Israel's assistance in ending the misery of our people."
"Hope of Zion" is the translation of his Tigrinyan name, Tesfazion Gerhelase. He heads a national liberation movement that's trying to replace Isaias Afwerki, the dictator now ruling Eritrea with an iron fist.
Eritrea is an ill-fated country, among the poorest and most backward in the world. About a quarter of the population of five million fled out of fear of Afwerki and his henchmen. They are now scattered as refugees across the world, including in Israel, which is host to 25,000 of them, living mainly in south Tel Aviv and under threat of expatriation. Eritrea, whose name derives from the Italian for "Red Sea," lies in the Horn of Africa, along the Red Sea. The country was and remains of highly strategic importance for Israel.
The conversation with Gerhelase took place in amidst escalating tensions in Ethiopia, accompanied by military clashes that are threatening to drag in its neighbors Eritrea, Sudan, South Sudan and even Egypt. This complex situation is further complicated by the dispute over the Nile River, which arose following the construction of a dam in Ethiopia for the generation of hydroelectric power.
The tension in Ethiopia, which could deteriorate into civil war, has ethnic, political, social and economic roots. Ethiopia is a federation of tribes and ethnic groups who for centuries maintained a fragile and delicate form of cooperation and coexistence. One of these groups are the people of Tigray, who live in both Ethiopia and Eritrea, with only a river dividing them.
Il Duce in Africa
In 1885, Italy conquered the northern part of Ethiopia and established a colony in that area, which it called Eritrea in 1889. In 1936, the army of fascist Italy, led by Benito Mussolini, belatedly fulfilled the Italian aspiration to take over the whole country, expelling its emperor Haile Selassie, who found shelter in Jerusalem for two weeks and then fled onwards to exile in Britain. They also conquered part of Somalia.
In 1941, British forces captured Eritrea from Italy, later defeating the Italians and taking over Ethiopia and parts of Somalia as well. (During that period, the British set up detention camps in Eritrea for people deported from Palestine, members of the Irgun and Lehi underground movements. Some of them, including Israel's future prime minister Yitzhak Shamir, managed to escape through a tunnel they dug.)
Following Haile Selassie's return to Ethiopia in 1941, Eritrea became one of Ethiopia's districts, part of the Ethiopian federation. In 1974, the emperor was deposed, dying one year later. It later transpired that he had been strangled by rebels in a military coup led by the Marxist colonel Mengistu Haile Mariam. He established a one-man rule, backed by a "Red Terror regime."
Even before the emperor's fall, an underground movement called the Eritrean Liberation Front had arisen, led by commanders who espoused the ideas of pan-Arabism promoted by Egyptian President Gamal Abdel Nasser. Later the movement was joined by Christians as well. At the same time, a Tigray People's Liberation Front (TPLF) was also formed, with a double agenda: to depose Mengistu and to attain independence for Eritrea. Both of these aspirations were fulfilled.
Mengistu was ousted in 1991. He fled to Zimbabwe and was convicted in absentia of genocide. Ethiopia became a democracy, with Tigray people taking most senior positions, including that of president and prime minister, which was fulfilled by Meles Zenawi, who died in 2012. In 1991, following a war, Eritrea seceded from Ethiopia and was recognized as an independent country in 1993. It has been headed by Afwerki, who led the struggle for independence, ever since.
In 1998, following a dispute over marking the border, war broke out between Ethiopia and Eritrea, further impoverishing the latter. The war ended in 2000 and in 2018 a peace agreement was signed. Ethiopian President Abiy Ahmed, a member of the Oromo ethnic group, worked hard to bring about reconciliation, which culminated in his receiving the Nobel Peace Prize. However, on the backdrop of ethnic rivalries and political hostilities, an armed rebellion by the TPLF broke out in Ethiopia recently, directed against the central government of President Abiy.
The fighting has already caused thousands of deaths and there have been reports of massacres. Both sides have been firing rockets, some of which have even reached Asmara, Eritrea's capital. Making the complex situation even harder to understand, Eritrea's leader Afwerki, a Tigrinyan, is supporting the Oromo Abiy, with both of them now confronting the TPLF in Ethiopia.
They really love Israel
According to Tesfazion, who, like majority of his people, is Christian, sooner rather than later, the 74-year-old Afwerki regime will fall. It would be best if Israel were among the countries taking credit for supporting the new regime, he says. Tesfazion emphasizes that he would like to base his ties with Israel on close cooperation in the areas of science, health and technology, rather than on arms. "We still don't have a military arm," he adds. "We're trying to bring about change by persuasion. We'll try to persuade the army to join us against Isaias, and I promise you this will happen. The Eritrean army is now a political army, like in Communist China. When we set up a civilian democratic regime, the army will become apolitical." He adds that his ties with Israel run deep, based on the common history of Christianity and Judaism.
"They really love Israel," says professor emeritus Haggai Erlich, a historian from Tel Aviv University and an expert on the Horn of Africa, in describing the Tigrayan people in Ethiopia and Eritrea. He has written several books on this topic and in the process of writing a book about the history of the Red Sea. "Three of Israel's wars broke out partly around a struggle to control maritime routes in the Red Sea, including the Suez Canal and the Gulf of Eilat," he notes.
Tesfazion is 50 years old. He grew up in Asmara and joined Afwerki's Front before the country became independent. He subsequently joined the Eritrean army, in which he served as a political commissar. Two decades ago, he emigrated to Britain, where he has affluent relatives. He did so because of the war and the dire economic situation, not for political reasons.
"When we reached London, all I wanted was some quiet and to become British. Due to my family circumstances I did not experience the life of a refugee or the lack of anything," he admits with candor. "But I am a nationalist, and after a few years I became politically active. At first I tried to persuade Afwerki and his associates, whom I know well, to desist from oppressing the people, from indoctrination and from engineering people's minds. When this was to no avail, I started working against the regime."
He says that he heads a movement called Agaiazian, which was founded in exile in 2011. The name refers to the Ge'ez language. The movement has 200,000 supporters, he says. Agaiazian aspires to oust Afwerki's oppressive regime and establish a nation-state in Eritrea, Tigrayan in ethnicity and Orthodox Christian in religion, following the pattern of historical Abyssinia. The movement's platform contains all the right slogans and promises of democracy, freedom, liberalism and economic rehabilitation. Skeptical critics say the movement is also right-wing and fundamentalist Christian.
One of the platform's key clauses talks about the new regime being "part of a Western defense, economic and cultural system that will establish military, cultural, economic and diplomatic relations with Israel, Saudi Arabia, the United Arab Emirates and Egypt, in order to oppose Iranian, Turkish and Chinese expansion in the Red Sea and the Gulf of Aden."
A prominent member of Agaiazian in Israel is Habtom Mahari, who fled to Israel in 2008 and experienced many difficulties before the Interior Ministry would grant him refugee status. He worked in farming in the moshav of Ein Yahav in the Negev desert and graduated environmental studies at Ben Gurion University. He now has a family, with three children, and is writing his doctoral thesis at the Hebrew University in Jerusalem.
"In Eritrea I studied statistics, working in a government ministry. I left because I faced being drafted [Afwerki imposes conscription for life], Mahari explains. "Afwerki won't live forever, and we want Israel to help us. Our most important need isn't weapons. We want help in setting up a radio and TV station. As soon as it starts broadcasting, his regime will fall."
It's not likely to happen, despite Eritrea's strategic importance to Israel. Israel's intelligence community – Mossad and Military Intelligence – operated in the united Ethiopia before the fall of Haile Selassie. It maintained surveillance stations and recruited agents that were used in surveillance against Egypt, Sudan, Palestinian terror organizations in Yemen, and in safeguarding the shipping route through the Bab al-Mandeb Straits to Eilat. These operations were halted during the rule of Mengistu (due to blabbing by then-Foreign Minister Moshe Dayan). The importance of this region was also evident during the covert operations which brought Ethiopian Jews to Israel.
After Eritrea became independent, Afwerki, whose life was saved by medical treatment at Sheba Medical Center near Tel Aviv, maintained ties with Israel. His army purchased arms from Israel, as well as three naval vessels. There were also unconfirmed reports indicating that Israeli submarines, on routine active duty and on intelligence missions in the Red Sea and Indian Ocean, up to the Persian Gulf, anchored at the islands of Dahlak, which belongs to Eritrea. During Afwerki's rule, embassies were opened in Tel Aviv and Asmara, which are still active on a small scale. However, when, after the 1998 war, Afwerki realized that Israel prefers Ethiopia to him, he turned to Iran, Yemen and The Muslim Brothers for help. All of these now have unofficial bureaus in Asmara.
"We've tried to remain in contact with Israel," says Tesfazion. "I traveled to Israel and met foreign ministry officials and Knesset members. I think the meetings were attended by active and former Mossad officials as well. Regrettably, Israel does not appear to be interested. Israel doesn't have long-term plans. It sees Eritrea only through the lens of refugees it wants to get rid of. That's a pity. Despite that, we still support Israel and hope for a change."
Click the alert icon to follow topics:
SUBSCRIBERS JOIN THE CONVERSATION FASTER
Automatic approval of subscriber comments.

NOW: 40% OFF
ICYMI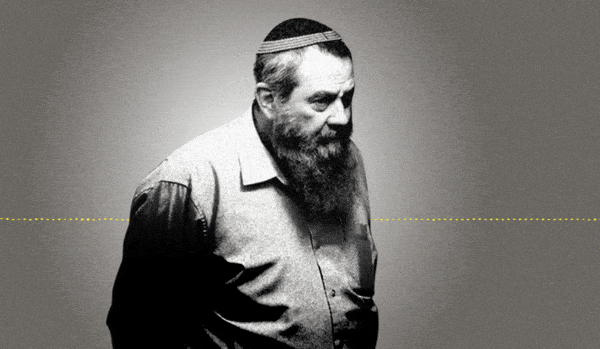 Jewish Law Above All: Recordings Reveal Far-right MK's Plan to Turn Israel Into Theocracy
Why I'm Turning My Back on My Jewish Identity
Down and Out: Why These New Immigrants Ended Up Leaving Israel
The Reality Behind 'The White Lotus' Sex Work Fantasy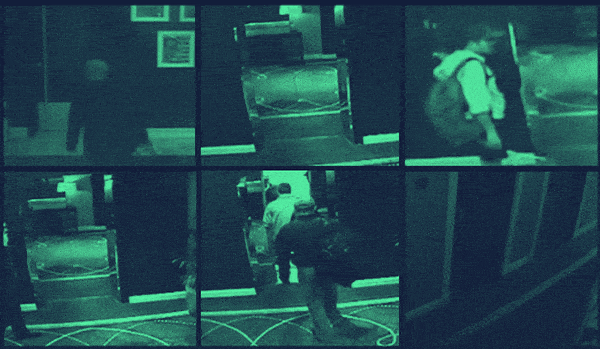 This 'Dystopian' Cyber Firm Could Have Saved Mossad Assassins From Exposure
Comeback Kid: How Netanyahu Took Back Power After 18 Months in Exile