Survivors of Prostitution and Abuse Find Their Voice in This Tel Aviv Choir
Some of the weakest women in society give voice to their pain and power in this one of a kind initiative. 'The audience doesn't know who's homeless and who's a volunteer'
Members of the Halalu choir, made up of homeless women, rehearsing at a park in south Tel Aviv.
Credit: Meged Gozani
"What used to be, forget about it
What will be, makes no difference
What I'm asking for in such a world,
Give me this day"
The voices of the members of the Halalu choir fill the small park in south Tel Aviv where they are holding a rehearsal. The gathering is taking place in mid-September, and the women are working on a new song. It's evident that with every line sung by 50-year-old Yarden (not her real name), the sadness, sorrow and disturbing thoughts fade from her face. Her voice is low and raspy from years of smoking. "My role in the choir is a deep voice," she says with a smile.
At the age of 16, Yarden dropped out of school, cut herself off from her family and was ejected into the street. It wasn't long until she started using hard drugs, to which she was addicted for 26 years. During that period she was left without a roof over her head. "That means that you have no place to shower, you have no safe place to sleep, sometimes you're in the same clothes for a long time," recalls Yarden. "You don't really sleep when you're in the street, you're not protected. There are attacks. You walk around a lot. The street is dangerous for homeless women."
In the past eight years she managed to kick her addiction. As part of her rehabilitation process she lived for five years in a "gagon," a shelter for homeless women in Tel Aviv. For a year and a half she even worked as a housemother. Recently Yarden tried for the first time to be independent: She ended her ties with the shelter and tried to rent an apartment by herself and to work. However, the outbreak of the coronavirus brought her to the street once again, where she is penniless.
"I was at the beach for three days," she recalls. Yarden went back to living in the shelter. "I'm experiencing failure and great disappointment," she says, lighting a cigarette. "I have no big plans, I'm just trying to take care of myself and not to become addicted again." She says that the choir brings light into her life. "I never sang before," she admits, smiling. "I had no experience, I never had time for that. I join and don't miss a single session. It relaxes me, makes me happy, and prevents a lot of loneliness."
Amit Zur, 27, a social worker, serves as the coordinator of the Halalu choir on behalf of the Migrash Beiti NGO, which helps the homeless to reintegrate into society. "The choir is magic," she says. "This is a population that has lost faith in everything: the establishment, society, the family, human beings. Through singing you can reach them and enable them to make their voices heard, with all that implies."
Breaking stigmas
In order to break the many stigmas facing the women in the choir, the volunteers usually sing together with them – both at rehearsals and in performances. "When they go on stage, the audience doesn't know who's homeless and who's a volunteer," explains Zur.
There are 12 homeless women participating in the choir, five volunteers involved in music, a conductor and a coordinator. Zur stresses that before the lockdown, the musical encounter took place once a week for about two and a half hours, and included individual psychosocial counseling for those who are interested.
But the outbreak of the coronavirus led to a significant reduction in activity. The weekly rehearsals stopped, but Zur and the team of volunteers stayed in contact with the women once a week by means of video phone conversations. In addition, during both lockdowns the organization has provided the women with weekly 100-shekel food coupons and helps with the purchase of medications and with bureaucratic procedures.
When the first lockdown ended, the women started meeting again at rehearsals – and they had clearly missed them greatly. However, the imposition of the second lockdown once again led to a cessation of the activity, except for the weekly individual therapy. At the end of October, after a long wait, they were due to return to rehearsals.
"The main fear of the present lockdown is drug addiction," says Zur. "Anyone who has kicked the habit is at an acute risk during this period. There's also a great fear that the lockdown will lead to a regression and a deterioration in physical and mental health, and an exacerbation of the women's sense of loneliness. Many of them are dealing with terrible loneliness and a serious social stigma, and the choir enables them to alleviate their loneliness."
In fact, Zur says that since the outbreak of the pandemic, she has started to receive requests from many homeless women who asked to join the choir. "We've been growing in recent months," she says. "The lockdown brought the issue of loneliness to the fore."
Hidden homeless
According to the figures of the Labor, Social Affairs and Social Services Ministry, of 2,700 homeless people living in Israel, in recent years 11 percent to 13 percent are women. In 2019, for example, 12 percent of the homeless were women – about 300 people. However, these figures are apparently the tip of the iceberg – and don't reflect the situation on the ground. "Homeless women, and the mothers among them in particular, don't report to the welfare authorities because they're afraid of the stigma," explains Zur. "Women's homelessness is usually hidden from the eye – and therefore they're more exposed to harm and exploitation."
Most of the choir members of are women around 50 years of age. They live in a "gagon." Others are in the process of rehabilitation in the community. Zur says "The profile of the homeless women includes sexual abuse in childhood, serious neglect, emotional vulnerability, prostitution, drug addiction and relationships with violent partners."
Zur notes that the age of the choir members makes them especially vulnerable. "Women of this age fall between the cracks," she explains. "There's an egregious lack of frameworks for them, in emergency solutions and rehab solutions. In general, the problem of homeless women in Israel is sorely neglected by the government. Israel is 50 years behind compared to the developed countries in the world in terms of rehab programs – and the miniscule allowances it offers this population."
It was Inbar Heyman, a 33-year-old musician, who had the idea of starting the Halalu choir a year and a half ago. "I came to volunteer once a week in a shelter for homeless women," she recalls. "There was an intention of starting a soccer team for homeless women, in the spirit of the team the organization operates for men, but it soon became clear that this isn't an activity that suits them.
"We tried yoga, a climbing wall, but that didn't attract them. One day I had musical equipment with me by chance. I started to do a drumming activity with them and it was amazing. I realized that there's a group activity here but also personal development. It's an activity that connects to the soul. I realized that it gives them healthy joy, and I also saw singing as something that connects to the personal voice, and that group singing gives them power."
When Alona (not her real name), 58, chooses to start our conversation with a stanza from a song by Rachel Shapira, sung by Riki Gal, you can understand what Heyman means. "Hey, quiet woman as though you're flawless, as though the air gives you protection," she sang, "As though troubles consolidate into beauty, as though a rose blooms from dust." When she finishes, her eyes are full of tears.
Alona was born to an adoptive family. An outbreak of schizophrenia at the age of 52 changed the course of her life, and brought her to the street. She is now living in a shelter, and for the past year has been a soloist in the Halalu choir. She was the one who came up with the choir's name. "The origin of the name 'Halalu' is "those women," as though they're pointing at us, the homeless women, those who make sure that we won't be evicted from place to place," she explains. "It reflects the idea that they talk about us and not to us."
Reut Mordechai, 26, has served as the choir's salaried conductor over the past year. "The musical work with them is challenging and goes hand in hand with the rehabilitation work," she explains. "There can be a stormy and productive session, and a session in which emotional crises will come up, or an eruption of flashbacks – blackouts due to an invasive memory of trauma."
Mordechai says that there are several ways in which the musical activity contributes to the homeless women. "First, it's a regular activity that provides them with meaning in life," she says. "Second, when they're working and feel that they're in a process, improving – learning to stand on a stage, to look straight ahead, to express a voice – that strengthens them emotionally. For the homeless women who experience an absence of a family and partner relationship and acute loneliness, the choir is very important because it gives a feeling of togetherness and a family-like experience."
Performing at a club
In January the choir performed in the Barby Club in Tel Aviv, as part of the "Sweater Festival," an even at which the audience is asked to donate winter clothing for the homeless. "That was the first time in my life that I stood tall and a large audience looked at me with such joy – the audience loved us and even wanted us to sing another song, recalls Yasmin, a 50-year-old transgender woman who was born in an Arab community. She married a woman and brought children into the world.
Her gender change, which she began after the age of 40, was not received with understanding in her milieu. When three pistol shots were fired at her, she got the message and fled to Tel Aviv. "For three years I slept in my car," she says. "I showered at the beach, I did cleaning jobs and odd jobs. Living without a home was hard and full of crises – it's as though you're in a desert and you have no idea in which direction to walk, there's nobody to come and help. On the contrary, they only try to harm you. But in Tel Aviv I felt as though I were in Europe. I could live there as a transgender woman without fear."
When she found out about the "gagon," she slept there for a year and a half. Now, for the past two years, she's been living in a transitional apartment with another five women. "Participating in the choir gives me support," explains Yasmin. "I've always lived with a sense of a loss of control, I'm suddenly finding myself. All my life I wanted to be involved in music, but it was never an option."
In the context of the choir's activity, Yasmin's talent for drumming was discovered. She plays beautifully on the darbuka, along with the singing. "When I hear myself sing, I fall in love with myself," she laughs. "If only we had more rehearsals. It makes the sadness go away, and every one of us has a lot of sadness. It's compensation for the bad time we experienced."
Erasing the pain
Mordechai distributed song sheets to the women with the lyrics to "Stand By Me." They look at the words, she plays and they start to sing. Samira (not her real name), 40, danced with overt joy, her body swaying to the rhythm of the music, which seems to erase all the pain she has suffered in her life. She was born in an Arab community, and from a young age she was raped repeatedly by a relative. She didn't say a word to anyone. "I was afraid that they wouldn't understand me, I was afraid they would blame me," she explains.
She dropped out of school at the age of 16. From the age of 23 she started to be hospitalized in psychiatric facilities. "I tried several times to commit suicide," she adds. "It was despair, depression, I was afraid to reveal what I was experiencing."
Samira spent many years in and out of psychiatric hospitals. "I couldn't be at home," she recalls. "It happened in my room, I felt suffocated each time and I had a psychotic attack. Sometimes I would come and ask to be hospitalized because I couldn't be at home."
At the age of 39 she married an older man. "He raped me after the wedding," she says. A month later he threw her into the street. She ended up in Tel Aviv and was harshly exploited. "A woman turned to me and offered to let me sleep in her home with her partner," she says. Soon Samira was imprisoned in the couple's home, who pimped her by force for a year. She was hospitalized for 11 months in a psychiatric hospital, released and hospitalized again.
She's been a member of the choir for a year. "The choir is what advanced me most in life," she says. "I used to be ashamed to talk, I was ashamed to look people in the eye. Today I even dare to sing."
She smiles. For the past three months she's been living with a partner in a rented apartment. "I even do homework – I work on the songs at home. I want it to be more than once a week. It's not enough. We have to sing every day."
When asked if she has reservations about being in a choir of homeless women, even though she recently moved into a rented apartment, she dismisses the idea. "I love to sing with them. I don't see any difference between us. We're all human beings. They'll also be in a home of their own some day. I'm a model for them – that it's possible to leave the street and be rehabilitated."
Click the alert icon to follow topics:
ICYMI
Ken Burns' Brilliant 'The U.S. and the Holocaust' Has Only One Problem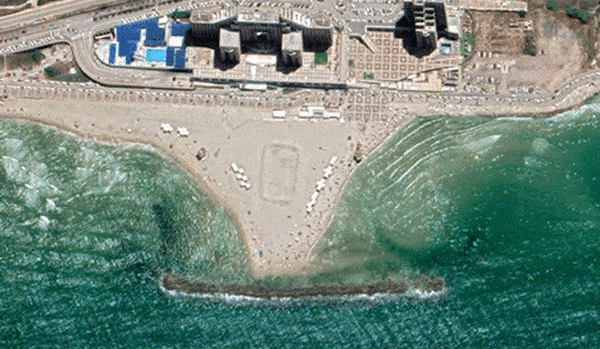 Facing Rapid Rise in Sea Levels, Israel Could Lose Large Parts of Its Coastline by 2050
Lapid to Haaretz: 'I Have Learned to Respect the Left'
The Mossad's Fateful 48 Hours Before the Yom Kippur War
As Israel Reins in Its Cyberarms Industry, an Ex-intel Officer Is Building a New Empire
How the Queen's Death Changes British Jewry's Most Distinctive Prayer